It's been a bit of a mystery here on AdventurousKate.com. Why would Kate completely upend her trip and fly to England, of all places?  A country that isn't hot, isn't cheap, and certainly isn't a convenient stop on the way home?!
Well, it was simple. I was invited.  And I accepted.
Remember my friend Dave from Vietnam?
Dave is a fan of custom pimp suits (like the sweet jacket he's wearing above) and fears very little — the man won't hesitate to eat the beating heart out of a live snake in Hanoi, nor will he blanche at being the first person on the dance floor at a club in Nha Trang.
From those facts alone, I knew that when he invited me to England, I couldn't have anything less than a fantastic time.
I spent two weeks in Chester, northwest England.  And in terms of how much I enjoyed them, those two weeks could go toe to toe with any two weeks in Asia!
England was familiar, but different. I had been to London three times and a bit of southern England as well, but it was only ever for a few days at a time.  In England, I was able to relax while still finding my surroundings new and interesting.
And I had normalcy. A cozy, warm home, a place to which I returned each day.  Pub quizzes, nights out with friends, neighborhood parties, shopping for groceries, strolling around town.  Settling in Chester for a bit was exactly what I needed.
And despite this normalcy, we did quite a bit.
We visited the Duke of Westminster's summer home, Eaton Hall.
We rowed down the River Dee.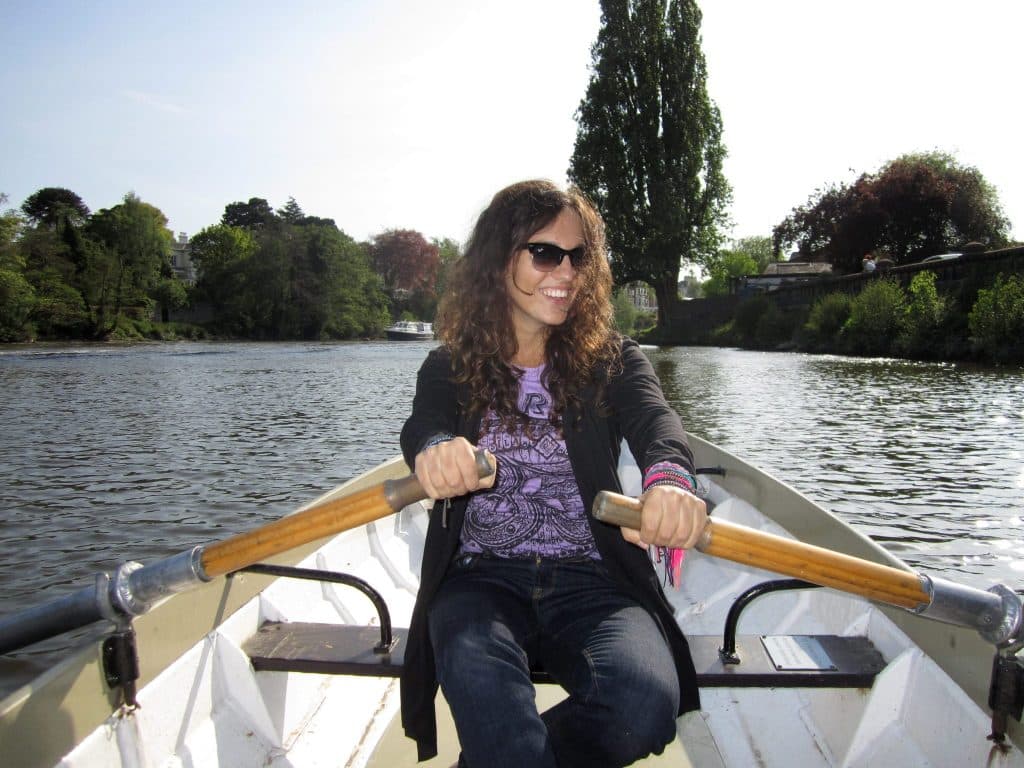 We went to Liverpool…
We road tripped through northern Wales…
And visited York.
We celebrated the Royal Wedding with the neighbors.
And, of course, enjoyed the local nightlife.
And that was Chester — I couldn't have enjoyed it more!
But before catching my flight home, I spent a few days in London with none other than my Vang Vieng partner in crime, Chris.
England was just perfect.  Spending time here before coming home was a great decision — it gave me time to adjust and wind down from Asia, rather than going cold turkey with a flight back to Boston.
Over the next few weeks, you'll see more posts about my time in England, and you'll learn how my newfound Angolphilia, which emerged in Asia, only increased each day.
I can't wait to share my tales of England with all of you!
Adventurous Kate contains affiliate links. If you make a purchase through these links, I will earn a commission at no extra cost to you. These commissions help reduce the ever-increasing costs of keeping this site active. Thanks for reading!