Adventurous Kate contains affiliate links. If you make a purchase through these links, I will earn a commission at no extra cost to you. Thanks!
My dear readers, I am thrilled to introduce my new venture with you — AK CBD, my line of CBD products!
I've been working on this in the background for the last few months, and I'm so glad it's finally time to share it with you.
CBD — cannabidiol — is a tool that saved me from my lowest mental health point of my life, and today remains an important part of my routine.
You can see the store and products here.
But first, we start with a story.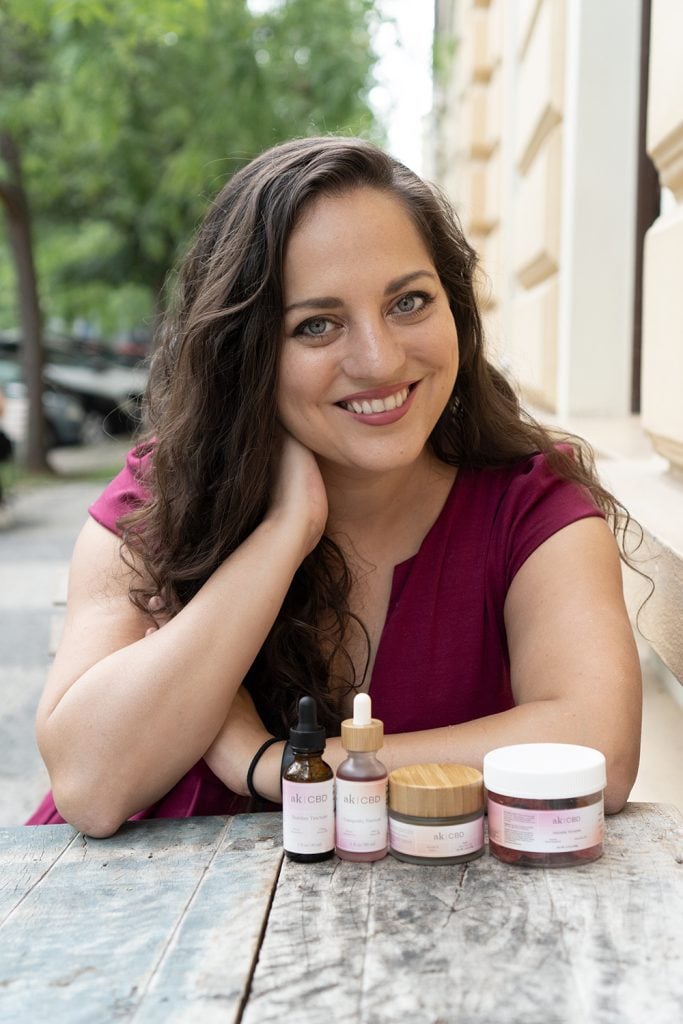 My Lowest Low in Mexico City
I was in Mexico in March 2020, when COVID became a full global pandemic. In just weeks I went from carefree gallivanting in Bacalar to sitting frozen in my Oaxaca apartment, afraid of what was coming next.
I was terrified of COVID and whether my loved ones would be safe. Particularly since my family were in Boston and New York, two very hard-hit areas at the time.
But that wasn't all. Nobody was planning travel anymore — and for the last decade, my income had come from people researching and booking travel. Over the last week, my income toppled head over heels, day after day, until it had dropped by more than 90%. Was this the end of the career I built from scratch?
Then there was the Mexico factor. Mexico is a safe country, but would it remain safe during a global crisis? Were we at greater risk here? What if COVID led to violence? What would be safer, Oaxaca or Mexico City?
And finally, my boyfriend and I had been banned from each other's countries. If we separated, would we risk not being able to see each other for months?
By the time we got to Mexico City on March 15, I was a wreck. My income was down to fumes. There were rumors that the city would shut down.
For days, I felt like I had a tight rubber band around my chest. I became an insomniac, staring out the window each night as sleep eluded me.
And while crossing a street in our La Condesa neighborhood — an otherwise normal, lovely street — I had a panic attack. Heart racing, tears running down my cheeks, gulping air, frozen in the middle of the crosswalk as my boyfriend held me.
I needed help. And somewhere in the back of my mind, I remembered that CBD could be good for anxiety.
And then I posted the Facebook status that changed everything.
Not only was CBD something that worked — it was something several of my friends had been using for years, improving their lives exponentially.
Right away, I ordered a bottle of CBD tincture to be delivered to my door.
The night it arrived, I was exhausted from days of sleeplessness, still feeling the rubber band of tension around my chest, clenching my jaw, and anything could make me burst into tears.
I took my first dose that evening.
I slept nine hours uninterrupted.
That was only the beginning.
CBD was a lifesaver during my roughest mental health stint. In days, I was back to myself. Don't get me wrong — I was still worried about COVID, my income, closed borders, and the possibility of civil unrest, but for the first time, I could get through the day without a breakdown.
I began using CBD regularly — but it's not just for emergencies.
CBD relaxes me when I'm stressed out. When I start feeling like everything is closing in on me, CBD gets me back to my center, and right away I feel more calm.
CBD is one of the best ways to help me sleep. If I'm having trouble sleeping, a dose of a tincture before bed helps me fall asleep quickly and stay asleep quickly. And it never leaves me feeling groggy like other sleep aids.
CBD is an awesome travel companion. It helps me with jet lag and that occasional anxiety I get when trying to find a place to eat and feeling like everyone's looking at me. (Ha, did I ever mention that was a thing?)
In early 2021, I was approached by a CBD company asking if I was interested in creating a CBD line for my readers.
I get a lot of pitches. This one felt right.
AK CBD
AK CBD is a four-product line designed to introduce CBD to new users — though CBD veterans will find them awesome as well!
And of course, these products are great for travelers! Here's the rundown:
Slumber Tincture
The AK Slumber Tincture is designed to help you fall asleep easier and stay asleep longer. It's great for helping you fall asleep when jet-lagged or sleeping on a plane. You take it by putting it under your tongue.
Whether you're on a red eye flight or in an unfamiliar hotel room, let Slumber Tincture give you a push toward dreamland — so you can enjoy a full day of adventure tomorrow.
Tranquility Tincture
The AK Tranquility Tincture has 1000 mg of CBD in each bottle, making it a strong dose for when you need it — or just parse it out in small doses. You also take this one by putting it under your tongue.
For those moments when it all starts to be a bit much — here's your passport to a little more peace and tranquility.
Soothing Salve
The AK Soothing Salve is a topical cream designed to sooth your aching body parts. I like to use this when bad hotel pillows leave my neck aching.
Perfect for healing knots from long bus rides, aches from lugging your bags — so you can get back to exploring all the faster.
Adorable Portables
The AK Adorable Portables are delicious vegan gummies that each have a 10 mg dose of CBD. I usually take one or two at a time.
When stress mounts and you need a discreet calm-me-down — on a flight or in a meeting — these adorable portable gummies will make everything seem a little more doable.
AK CBD FAQ
If you're new to CBD, you might be wondering whether it is safe and legit. Here are some frequently asked questions:
Is CBD legal in the US?
Yes, CBD from hemp is federally legal in the United States. However, rules about how it can be sold differ from state to state so if you have cause for concern you should check with your local state government. You won't get in trouble just for owning or using these products.
Is CBD legal outside the US?
CBD from hemp is legal in many countries, and CBD products are commonly sold throughout Europe. Rules are constantly changing, so if you're not sure if CBD is legal in your country you can start by checking this list.
Will CBD get me high?
No. CBD does not get you high. While you may feel a little different, you won't be high or inebriated. You'll be able to drive, work, and go about your day normally — maybe even a little better than normal.
Will CBD cause me to test positive for cannabis?
Some products may contain tiny amounts of THC (lab results are linked from each product page). Because we can't guarantee a total absence of THC, If you may be tested for cannabis metabolites then you should avoid CBD products, just in case.
How much CBD should I take?
Everybody responds differently to CBD, so it's impossible to give you a personalized dosing recommendation here. We recommend starting with a dose of 10 to 20mg. If you get the desired result, stay at that dose, or even try a slightly lower dose. If you don't get the effects you desire, try taking more. 
See more answers to frequently asked questions here.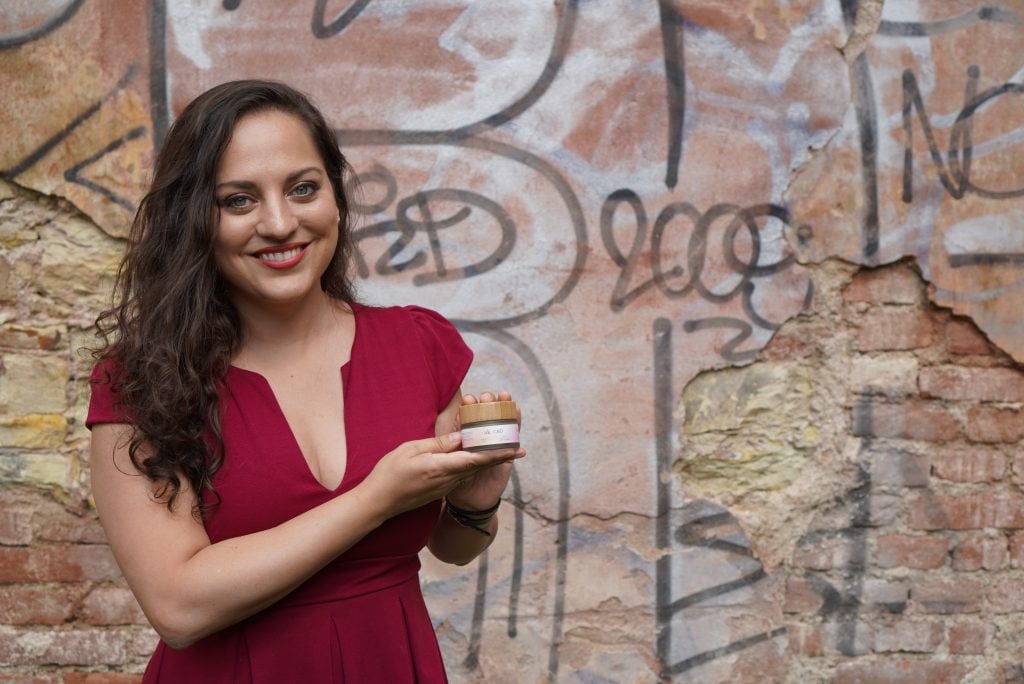 Launch Sale!
Are you intrigued? If so, I recommend trying on product to see how it affects you. I would go with one of the tinctures to start.
For now we are launching with 20% off all orders! You can get this discount with the code SNEAKPEEK on all orders placed before September 10, 2021.
This is an excellent way to try CBD out and see if it makes an improvement in your life.
Oh, and if you're part of the Adventurous Kate Patreon — you get a long-term discount! Information on that is in the Patreon itself.
You can also sign up for email updates here, and always know when there's a sale:
Check out AKCBD here — and enjoy!
Get email updates from Kate
Never miss a post. Unsubscribe anytime!