Adventurous Kate contains affiliate links. If you make a purchase through these links, I will earn a commission at no extra cost to you. Thanks!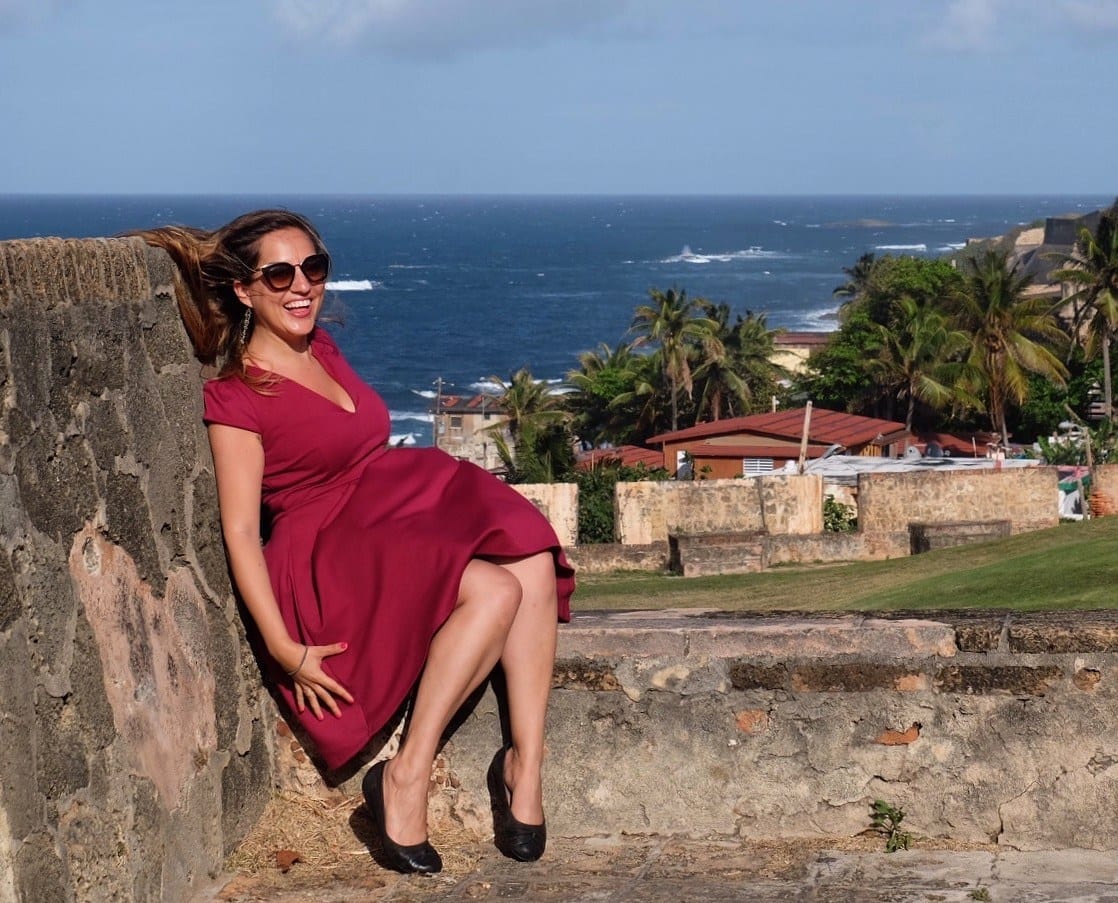 Last year, I wrote that 2016 turned out to be a lot worse than I expected. And not only because of the election. It was a rough year in many ways.
2017 has been a lot better, thankfully. A better business year, a better personal year, even in spite of all the fears ushered in by this new political era. And while my travels were significantly more dialed down than past years, I felt like my travel itch was fully scratched. I'm especially happy that so many domestic destinations now have budgets for campaigns — a few years ago, it seemed like the only paid work to be had was in Europe.
This year I didn't go as far as usual — my travels were concentrated in the US, Caribbean, and Europe, though I did travel to seven new countries (St. Kitts and Nevis, Moldova, Ukraine, Belarus, Lithuania, Estonia, and Russia).
These are the moments that brought me the most joy.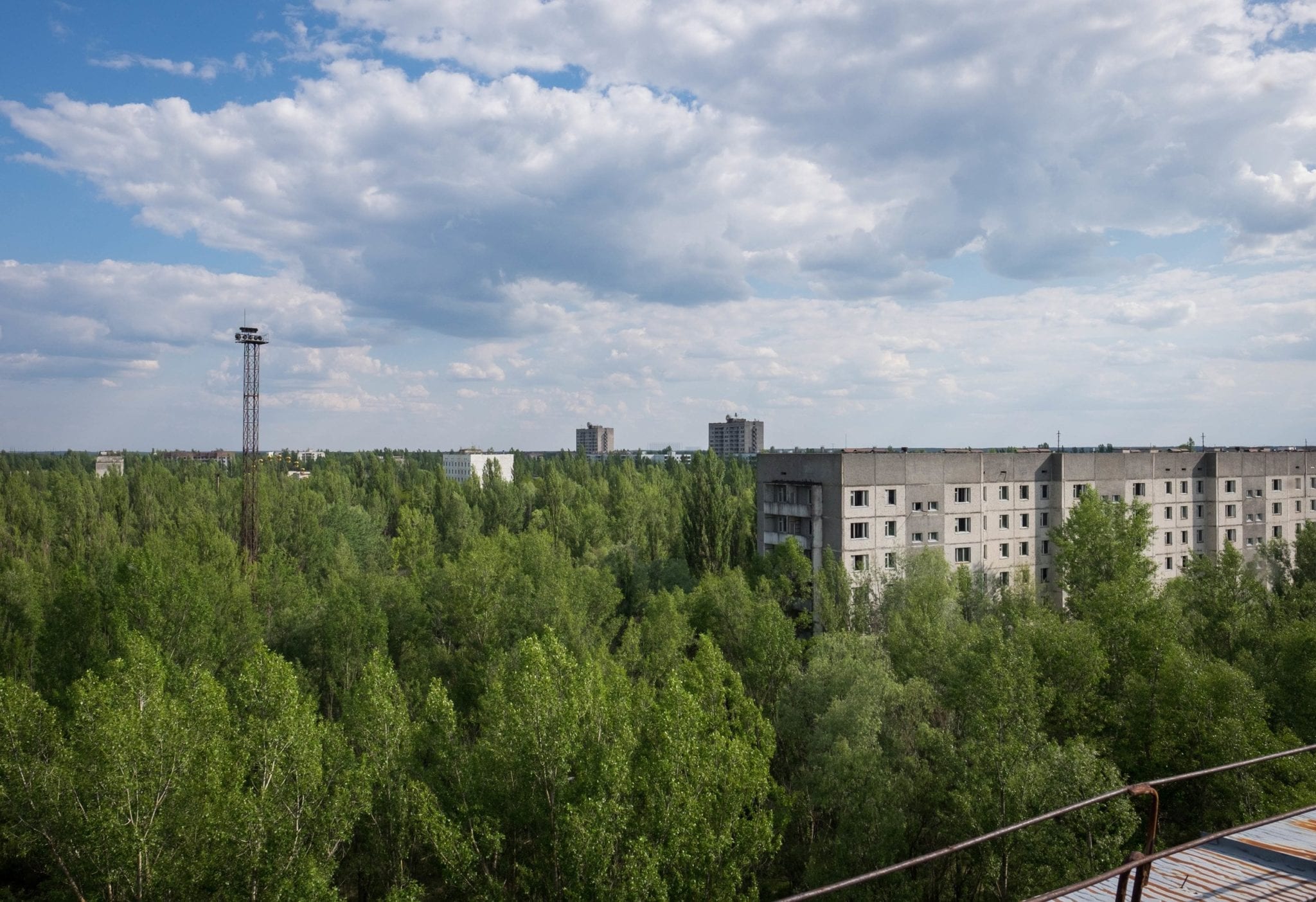 Standing above the ghost town of Pripyat, Ukraine
Visiting Chernobyl was one of the most moving experiences I've had during my travels. But while visiting Chernobyl and the plant itself was interesting, the most fascinating part of the trip was visiting the ghost town of Pripyat.
In the 31 years since the Chernobyl disaster, the forest has reclaimed the city. Giant trees now push up against every building. It's so dense, you often don't realize that you're right in front of a building until your guide points it out to you.
Then came the grand finale. We climbed eight floors up to the top of an apartment building and looked across the landscape. Only then did we realize how close the buildings were to each other, and we were able to make out the edges of a town.
Only then did everything coalesce for me. This was once an actual town with everything you could possibly need. It was like the place where I grew up. And it was abandoned in the blink of an eye. What an incredible place to visit.
---
---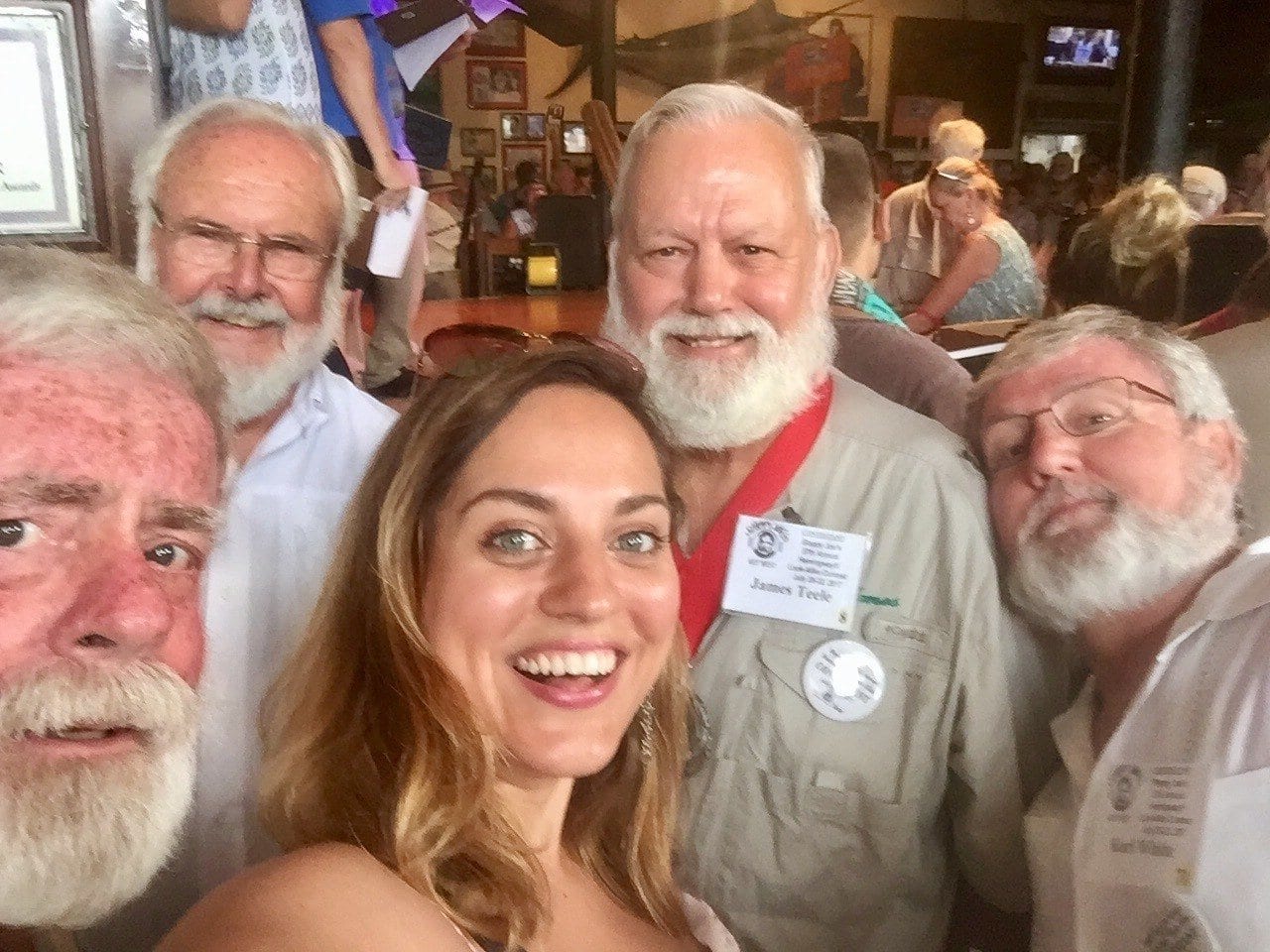 Witnessing the Hemingway Lookalike Contest in Key West
I have a big list of festivals I've wanted to experience for years, and one of them is the Hemingway lookalike contest for Hemingway Days in Key West. How hilarious is this? All these men dressed up as Hemingway were so hardcore about it!
This is a serious competition, to become one of the "papas." Nobody half-assed it — they had elaborate costumes and one-liners. My favorite competitor, a gentleman from Denmark, said that he chose to enter because, "I got off the plane and the immigration officer said, 'Welcome to Florida, Mr. Hemingway.'"
Hanging out with all those Hemingways in a place as fun and rollicking as Key West? Amazing. I enjoyed that contest so much, I came SO close to spending $1000 out of pocket so I could stay two days longer. Financial sense won out, but I need to return and catch the whole competition.
I even picked out my favorite sexy Hemingway. And no, it wasn't the one Young Hemingway that was a finalist. Translation: I am old.
---
---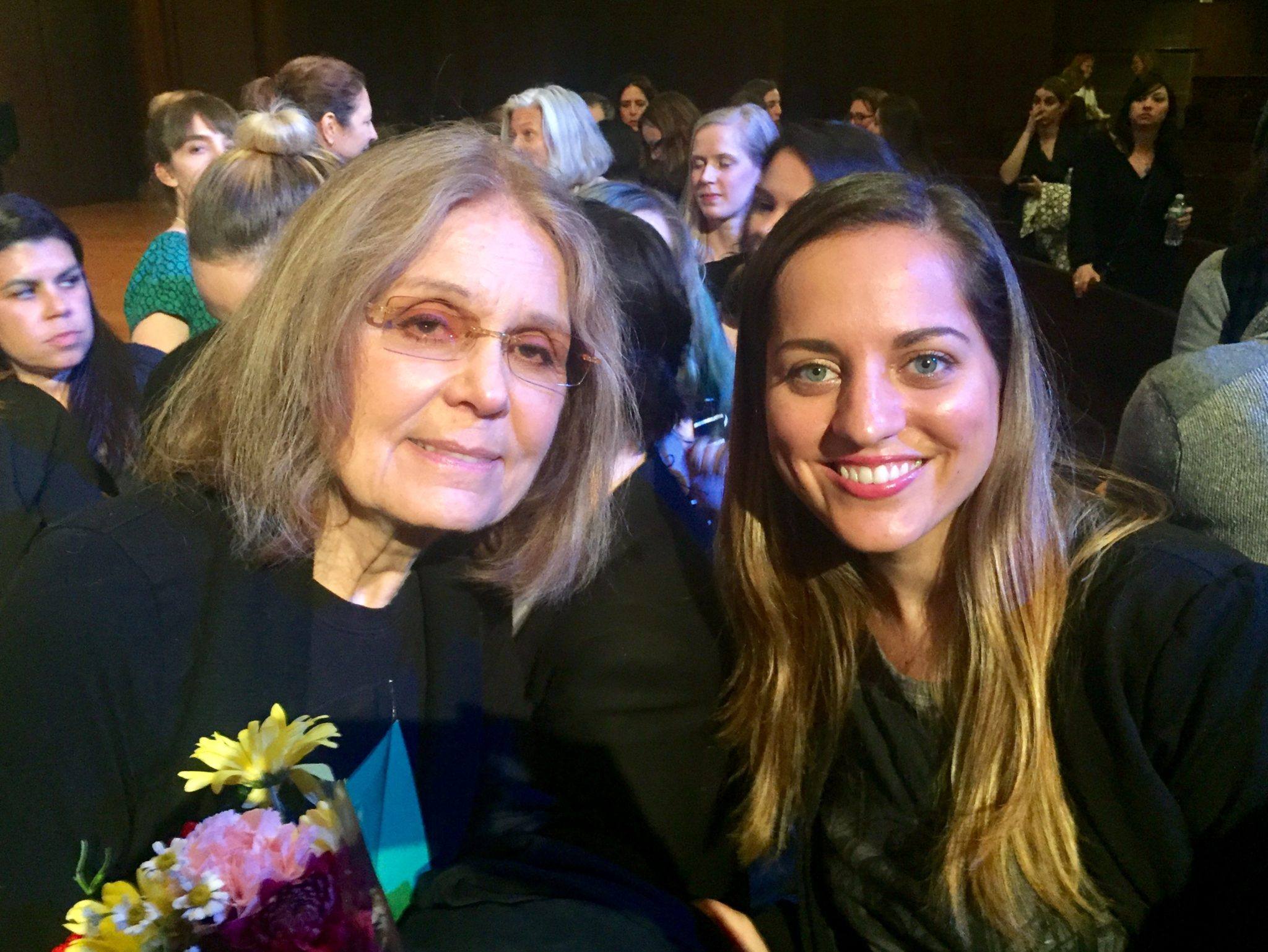 Meeting My Feminist Heroes
This past spring I ended up meeting two of my favorite feminist icons within a few days of each other! First, I went to a book reading by Lindy West, whose book Shrill was one of my favorite reads of 2016 (and who is now a New York Times columnist — I'm so thrilled for her!).
Soon after, my friend Amy invited me last-minute to an event promoting reproductive rights and Dr. Willie Parker's book Life Code. The featured speaker? The legendary Gloria Steinem.
I had to tell her what she meant to me. After the event finished, I went up to her, introduced myself, and told her about the work I was doing to equalize the playing field in the travel blogging industry. "I'm continuing your work," I told her. "No," she gently corrected me. "You're continuing your work and I support you." How amazing is that?
(Though I have to say that the funniest thing was that Olivia Wilde was there, wearing a mini backpack that was partially unzipped, and Amy zipped it up while saying, "Hey, Olivia, just letting you know your bag's open and I'm zipping it for you!")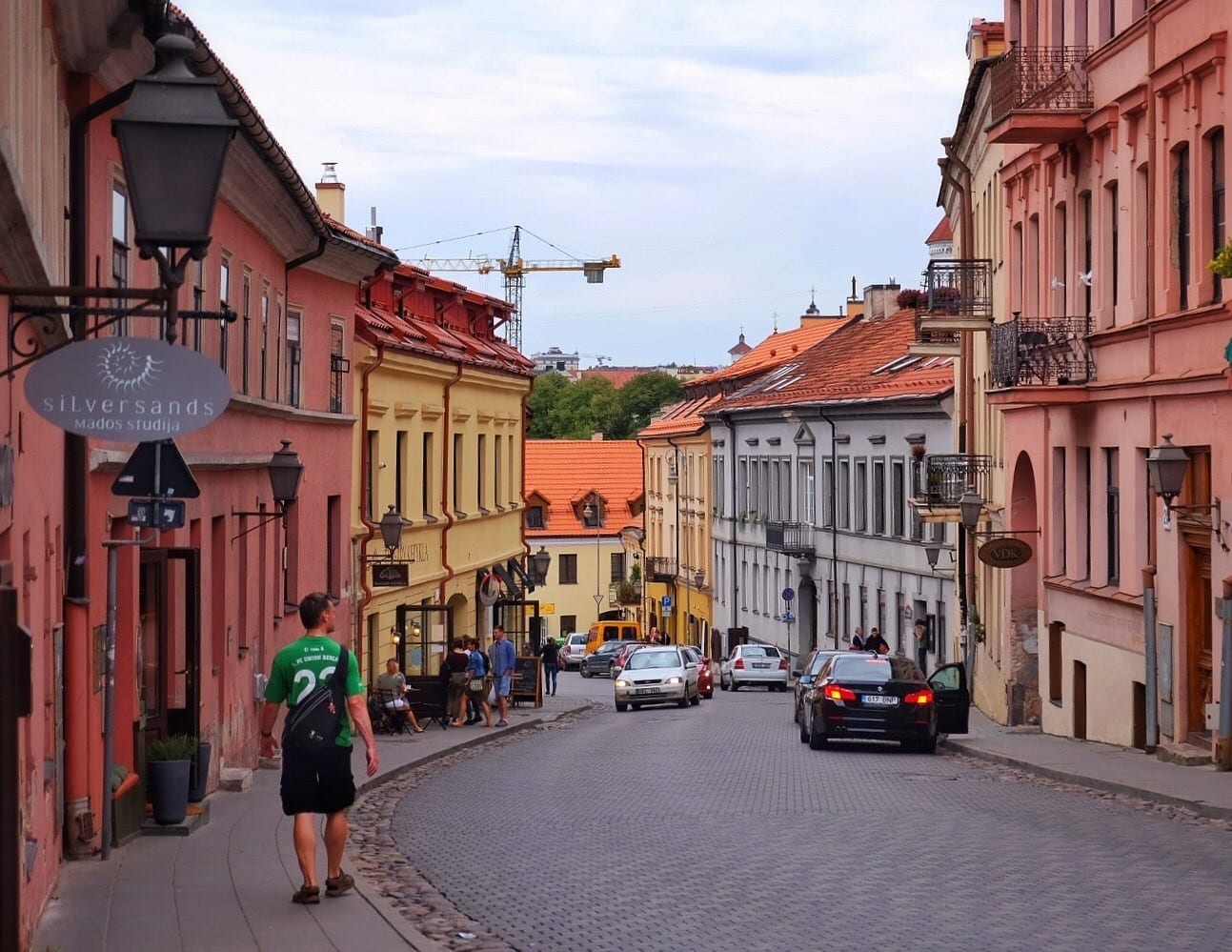 The Smoothest Arrival in Vilnius, Lithuania
Sometimes the best moments are born out of the worst. Minsk was a struggle for me — it was a large and incomprehensible city with a severe language barrier and almost no wifi. Plus, I nearly had a disaster when I had to get a last-minute flight out when I learned my visa-free terms wouldn't let me leave by train.
But then I landed in Vilnius and it was all so mellifluous.
I got on actual, working wifi at the airport. I went outside and found a taxi driver. In perfect English, he welcomed me to Lithuania and told me what the estimated cost would be, then assured me he would be using a meter. The ride was smooth; he played great dance music. I got to my apartment rental and let myself in using the key codes, no meetup with the host necessary.
It was late, but I went out for a walk and sat down at an outdoor French cafe, sipping a glass of wine and giggling at the kilted Scottish football fans surrounding me. It was a return to order and beauty that I had been missing for days. All the stress of Belarus melted away in an instant.
Doing Bertie Bots Roulette at The Wizarding World of Harry Potter with Cailin
I love doing Facebook Lives for you guys, but this one was probably the best idea and the funniest result. Bertie Bots Jelly Beans were an invention in the Harry Potter novels that was actually brought to real life! You can get them everywhere, but Cailin and I definitely had to try them at The Wizarding World of Harry Potter at Universal Studios in Orlando.
They look like Jelly Belly beans. Some flavors are normal: marshmallow, cinnamon, banana. And some flavors are outlandish: soap, booger, earwax. So what did we do? Bertie Botts Roulette! We would try the flavors without knowing and act accordingly!
Good flavors were a relief; bad flavors were horrific. But I think we held it together until we got the VOMIT flavored beans! We were shrieking, running away, cracking up everyone around us. If I never have a vomit-flavored jelly bean again, it will be too soon.
Hiking with Llamas in Vail, Colorado
This is probably the single best activity I did this year. Colorado is a brilliant destination for hiking, but it gets even better when you get to bring llamas along! Paragon Guides offers a variety of excursions through the mountains surrounding Vail. I went on a guided hike outside the town of Minturn that included a picnic lunch.
We were given two llamas named Kareem and Bailey. Bailey loved to eat blueberries; Kareem actually sneezed in my face, to the laughter of everyone present. Llamas really are sweet animals. They had the softest fur, they were fairly obedient (assuming they weren't going to town on a mound of grass at the time), and they made beautiful companions on Instagram!
I also want to give a shout-out to my guide Paul, who was incredible kind, friendly, and personable. Having a great guide makes a wonderful tour even better. I felt like I left the tour with a new friend.
---
---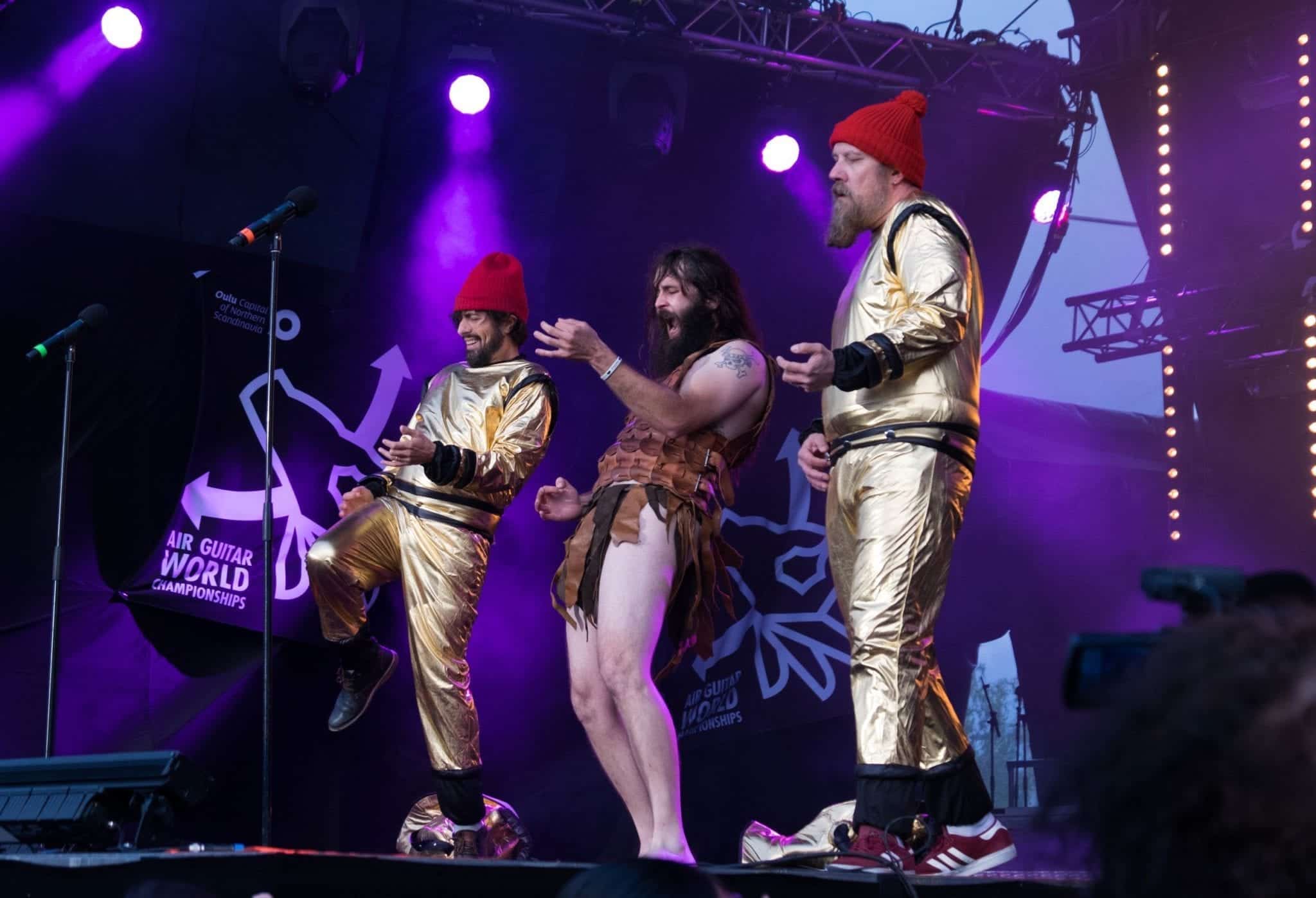 Rocking Out at the Air Guitar World Championships in Oulu, Finland
This is another festival I've yearned to experience for years, long since before I became a travel blogger. The Air Guitar World Championships take place every August in Oulu, Finland, a small city on the Arctic Circle, and people from around the world compete for the title. When my friends at Visit Finland asked me if I wanted to come back for another summer visit, I immediately asked if I could come for the festival. Wish granted!
People were so creative with their costumes and personalities! From the French goofball who performed to "Foux du Fafa" to the hardcore fifteen-year-old Japanese sumo character, to the women who were rocking out in the male-dominated environment, I enjoyed watching and cheering from the audience!
It's crazy, but even better than the competition was hanging out with everyone at the after-parties. As you can imagine, the kind of people who compete in air guitar are a bit crazy to begin with, and they were a LOT of fun to party with! I had only slept an hour the night before, but somehow I kept going until 5:00 AM…
---
---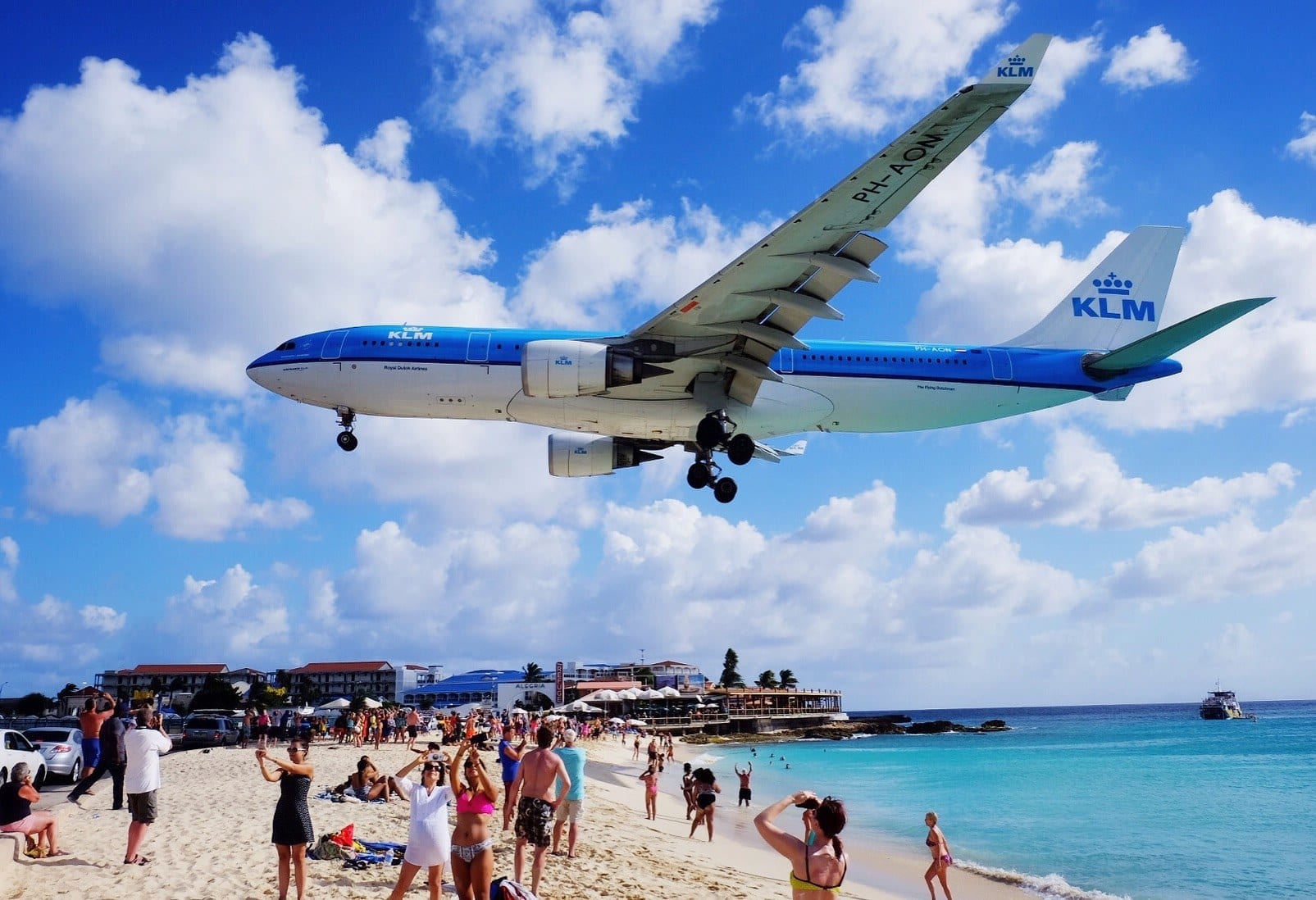 Watching Planes Take Off on Maho Beach, St. Maarten
I had always heard that watching planes land just steps from Maho Beach on St. Maarten was a crazy and memorable experience. But this surpassed my expectations. Of course the photo opportunities were excellent — particularly when big KLM planes landed — but it was just a rush to enjoy this unique activity.
Even better was feeling the rush when the planes took off, blasting hot air straight into the beach. It was like the end of the world — a crazy wind tunnel, sand flying everywhere, and the huge noise. I loved it.
There are two things you need to know, though. First, the airport on St. Maarten was severely damaged after Hurricane Irma, as was Maho Beach, so we will have to stay tuned and see if things will be repaired. But before the hurricane, a woman was killed watching planes take off. She was holding on to the fence in front of the pavement. St. Maarten's police believe this to be the first fatality related to watching the planes, though many people have injured themselves before.
Please be careful. The safest thing to do is to stay out of the planes' path altogether and just watch and take photos from the nearby cafes. If you do choose to stand in the path, which is still a risk, you should be on the sand, not the pavement.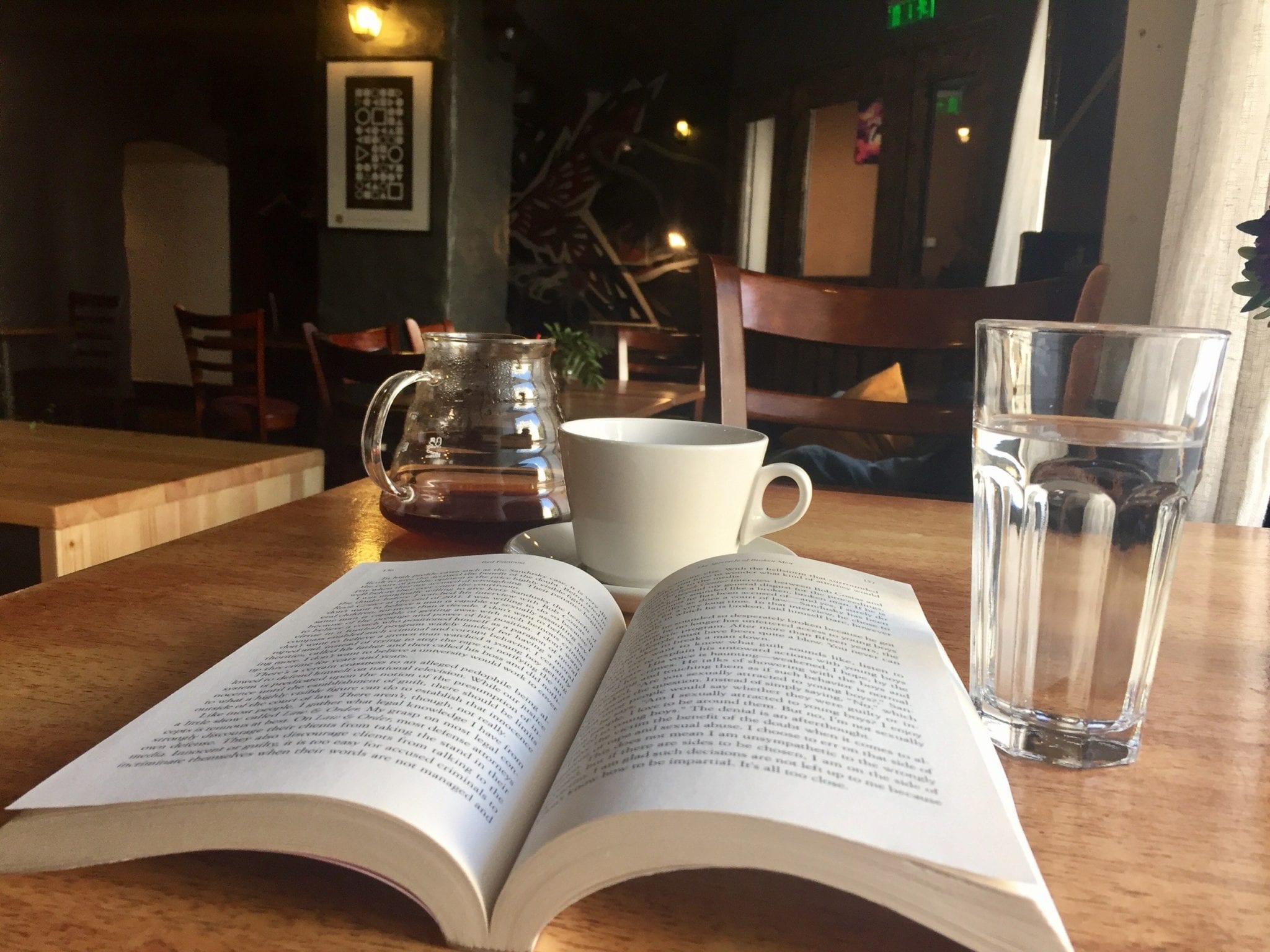 High-End Coffee in Tallinn, Estonia
My daily coffee break is sacred — both while traveling and on the road. It's a time for me to pause, reflect, go back into my introvert's mind, and get a hit of caffeine to refuel me. I've discovered so many great coffeeshops on the road, but my favorite was The Living Room in Tallinn.
The Living Room is a cozy cafe just outside the Old Town, which makes it much more of a local place than a tourist place. It's warm and cozy. They have several different varieties of coffees from around the world, complete with tasting notes. They can prepare the coffee in many different ways. I chose an Ethiopian blend that burst with berry and pepper flavors, and they prepared it in what looked like a beaker on a hot plate! SO good.
I might as well give shout-outs to my favorite new independent coffeeshops from this year: The Blue Cup in Kiev, Peddler Coffee in Philadelphia (get the lavender latte!), Panther Coffee in Miami, Tybean Coffee on Tybee Island, Double D's in Asheville, Andante in Helsinki, Coffee Fox in Savannah (get the horchata latte!), Artichoke in Bucharest, and Utopia in Minsk.
Getting Glamorous and Hanging with Celebs in Las Vegas
On the first night my three friends and I were together in Las Vegas, we got glammed up with makeup and hair and went to see Ray Romano and David Spade perform stand-up. Why go see that show? The Romanos are close friends of one of my friend's families (in fact, we first met Ray 15 years ago, right after graduating from high school). Thanks to those connections, we were offered free tickets to the show and got to hang out with both Ray and David in the green room afterward!
I don't like being starstruck — I like chatting with celebrities as normal people. But after talking to David Spade for a few minutes about regular things, I had to say something — Tommy Boy is my favorite movie. "Oh, and my dad and I must have watched Tommy Boy a hundred times," I added.
"Thanks," he replied. "I can't hear that too many times. And thank your dad, too."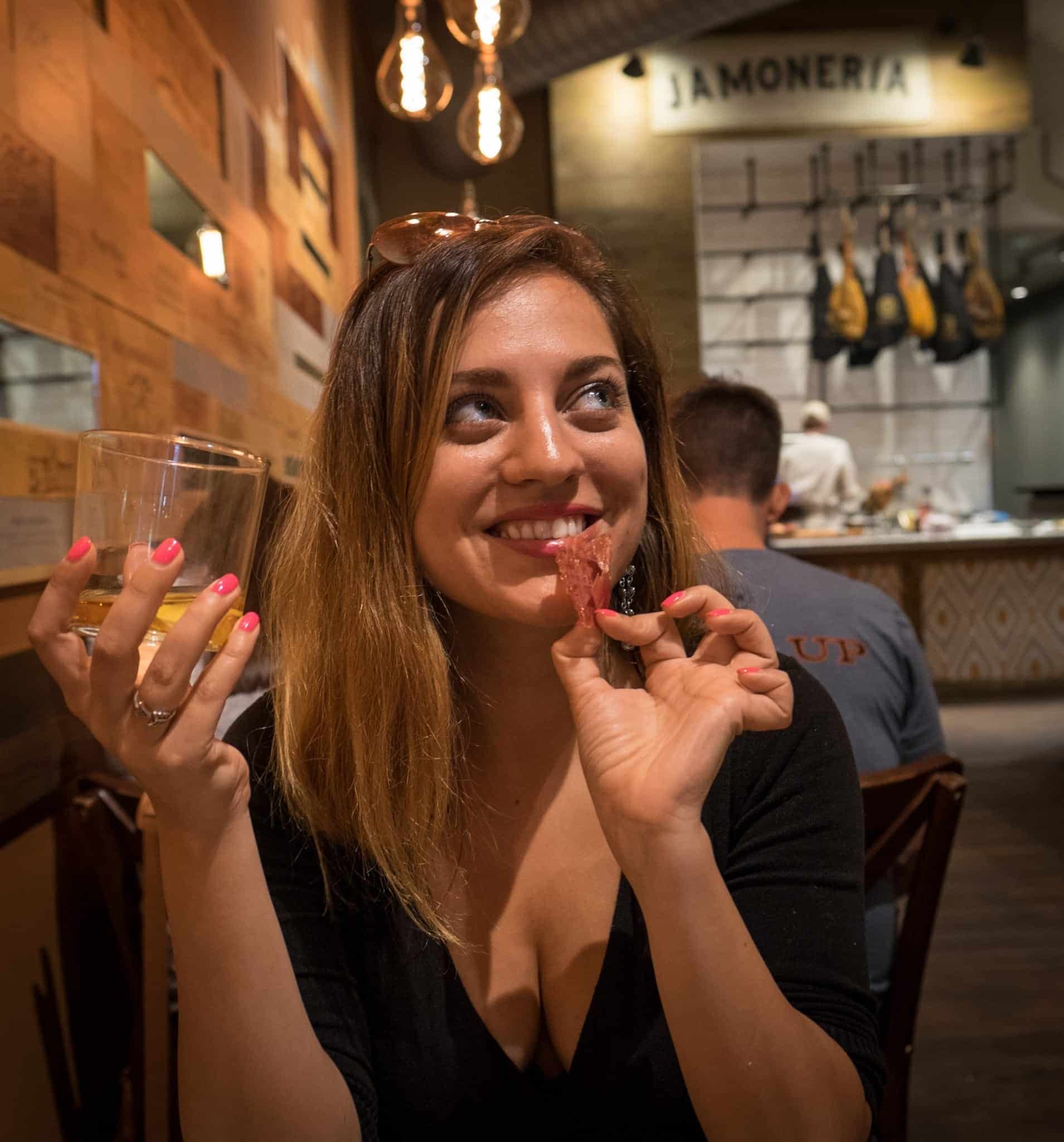 The Entire Meal at Cúrate in Asheville, North Carolina
I ate extremely well in Asheville — far better than one would expect in a city of its size. But the single best meal was my first one: Cúrate, a Spanish tapas bar that blew my socks off so hard, I swear they were singed afterwards.
I told the waiter to bring me whatever he thought the best dishes were, and boy, did he deliver. Perfect jamon iberico. Crostini with morcilla sausage. Cold almond and garlic soup. Roasted pork and mushrooms that were excellent on their own but positively sang when served together. For dessert, delicately fried eggplant served with rosemary ice cream, and a gin and tonic meringue.
And for booze, it was all about the white vermouth with a twist of lemon. I think I have a new favorite drink.
---
---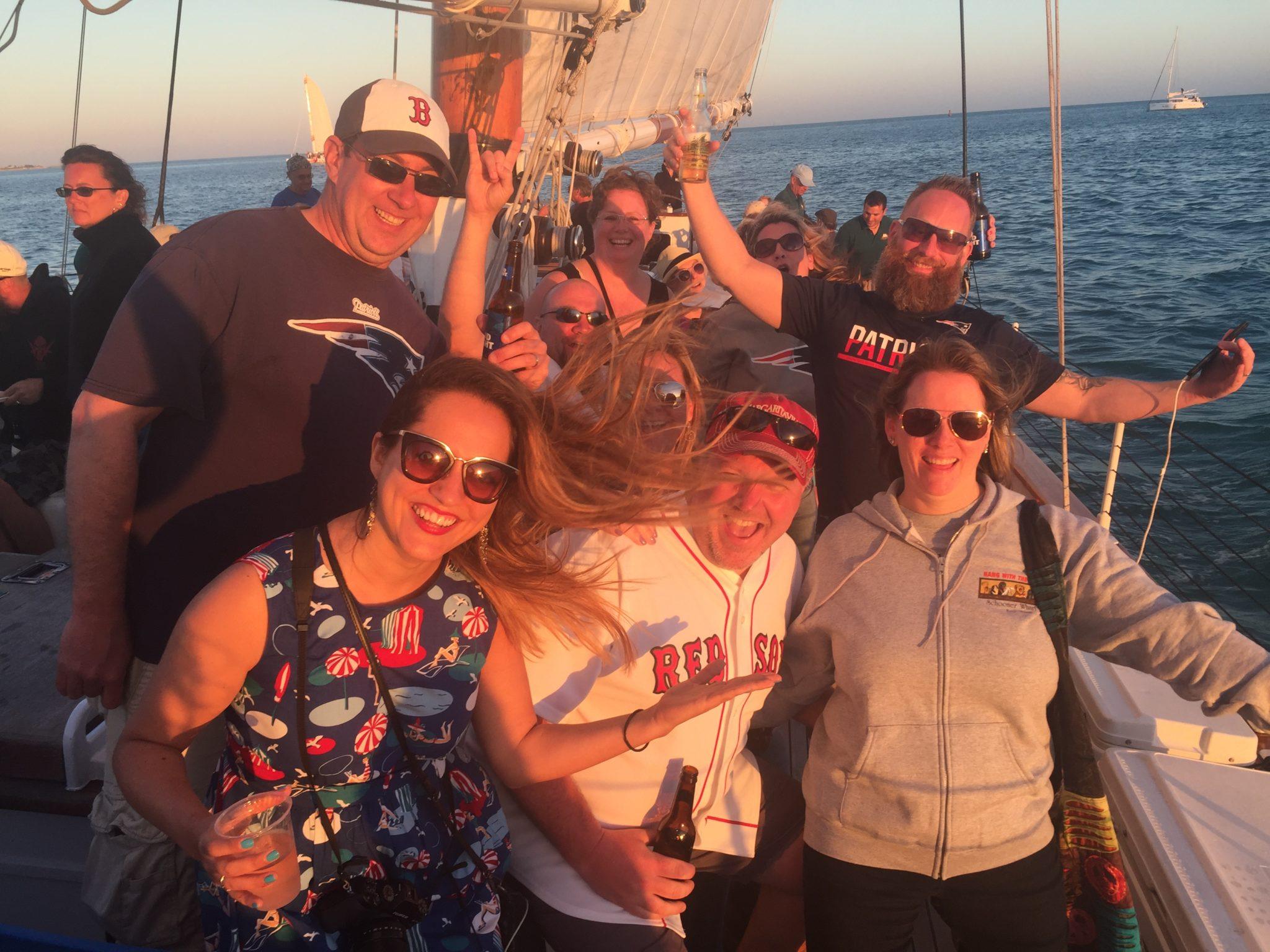 An Unexpected Boston Sports Booze Cruise in Key West
Cailin and I had a press pass that gave us admission to several different sunset cruises in Key West, so we grabbed some tickets. As we walked onto the boat, I noticed a few things: everyone was already several drinks in, and most of them seemed to be Boston sports fans celebrating the Patriots' latest Super Bowl win — or, you know, just being typical New Englandahs.
As a Bostonian, I found this hilarious. Oh, my hometown accents. Oh, my hometown sports fandom. I also happened to be wearing my red white and blue dress that matched the Red Sox and Patriots gear! I had to get a picture with everyone, in between toasts to Tom Brady!
They were also a lot of fun and promptly took me and Cailin under their wings. After the cruise, we ended up at an Irish pub (I mean, it's Boston people — where else would you end up?!) where we entered a Guinness chugging contest. Oh, Key West. You are one crazy place.
---
---
What were your favorite travel moments of this year?
Get email updates from Kate
Never miss a post. Unsubscribe anytime!