Adventurous Kate contains affiliate links. If you make a purchase through these links, I will earn a commission at no extra cost to you. Thanks!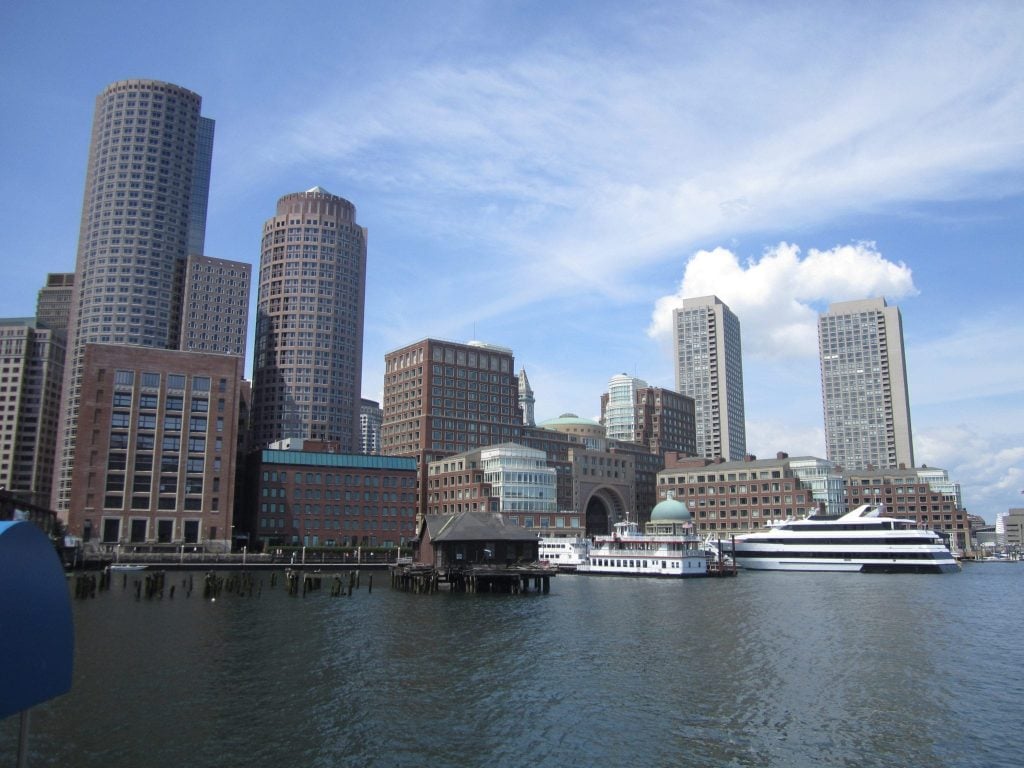 I love Boston movies — and I love that there are so many of them lately!
That's because Massachusetts began offering tax credits to film studios in 2005. Since then, movie after movie has been shot in the Boston area. Coincidentally, a wave of gritty Boston crime movies began around that time — first, Mystic River, followed by The Departed, followed by Gone Baby Gone, followed by The Town.
So when On Location Tours offered me a chance to come on their Boston Movie Tour, I jumped at the chance. My friend Lisa and I were excited (mostly to relive our eighth grade crush on Ben Affleck).
We learned right away that the tour had a theme: THE BACK OF MATT DAMON'S HEAD!!! Our tour guide, Dave — a hilarious guy who had us cracking up the whole time — had printout after printout of the back of Matt Damon's head all over Boston!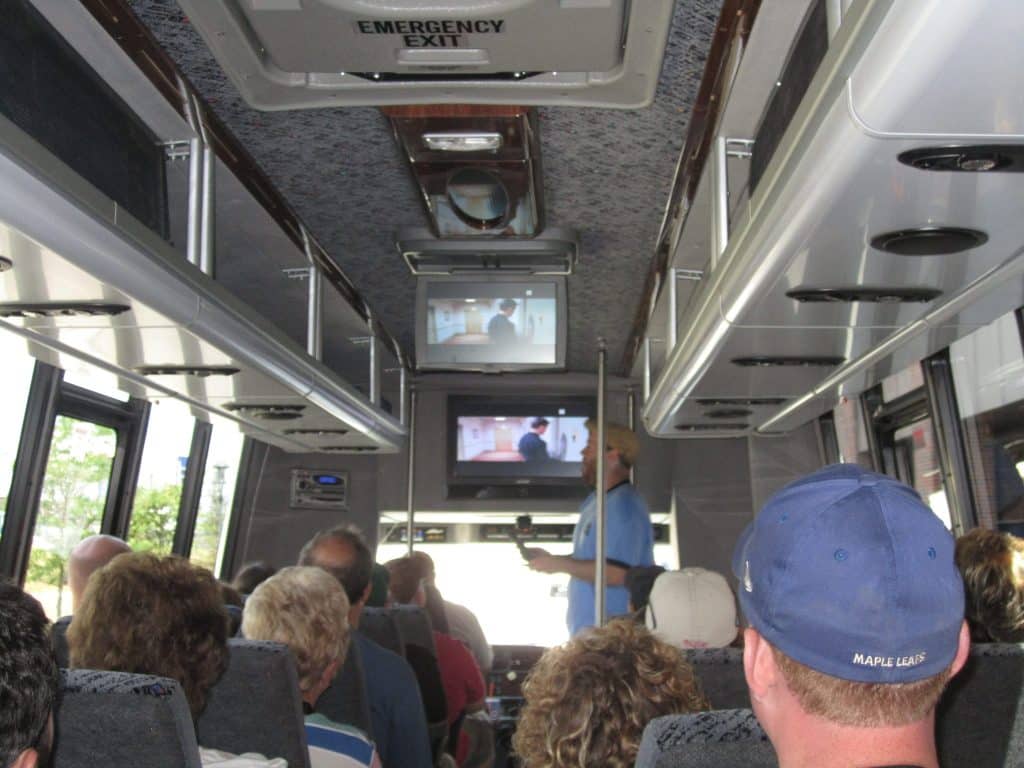 The tour started on Boston Common and continued via bus through dozens of neighborhoods, from Back Bay to Southie. Along the way, movie and TV clips were shown on the bus as we drove by the destinations where they were filmed. The clips made it perfect — you didn't have to watch the movies in advance!
However, I will say this — before going on this tour, you should have seen Good Will Hunting and The Departed at the very least.
We learned a lot of cool movie facts from Dave. The film Blown Away was shot in Boston, and there was an intense explosion scene. Boston residents were freaked out by all the explosions and kept calling 911! And that's not all — the crew accidentally blew out 8,000 residential windows, costing an extra $1.5 million on top of a $1 million explosion.
Later, Dave was quick to point out the apartment that Ben Affleck and Jennifer Lopez bought back when they were together.
But perhaps the coolest fact was that in The Departed, whenever a character was in danger, the letter X appeared on the screen in some shape or form. Scorsese sometimes does this in his other movies.
Lisa and I, of course, have been avid hecklers for the better part of a decade — and once we learned our guide could take it, we enjoyed heckling him.
Dave: "All right, I want you guys to guess my favorite Kevin Bacon movie. And don't say Footloose!"
Lisa: "Wild Things?"
I nearly fell over.
Halfway through the tour, we stopped at Woody's L Street Tavern — better known as the Good Will Hunting bar! Lisa and I sat at the exact table.
Now, I've been on lots of tours that finish at a bar, and I fully advocate that. But a tour that stopped at a bar halfway through might actually be better!
Our other big stop was in Fort Point, at the building in The Departed where the body is thrown off the roof. (And just one block from my old office!)
Dave had a kid act it out: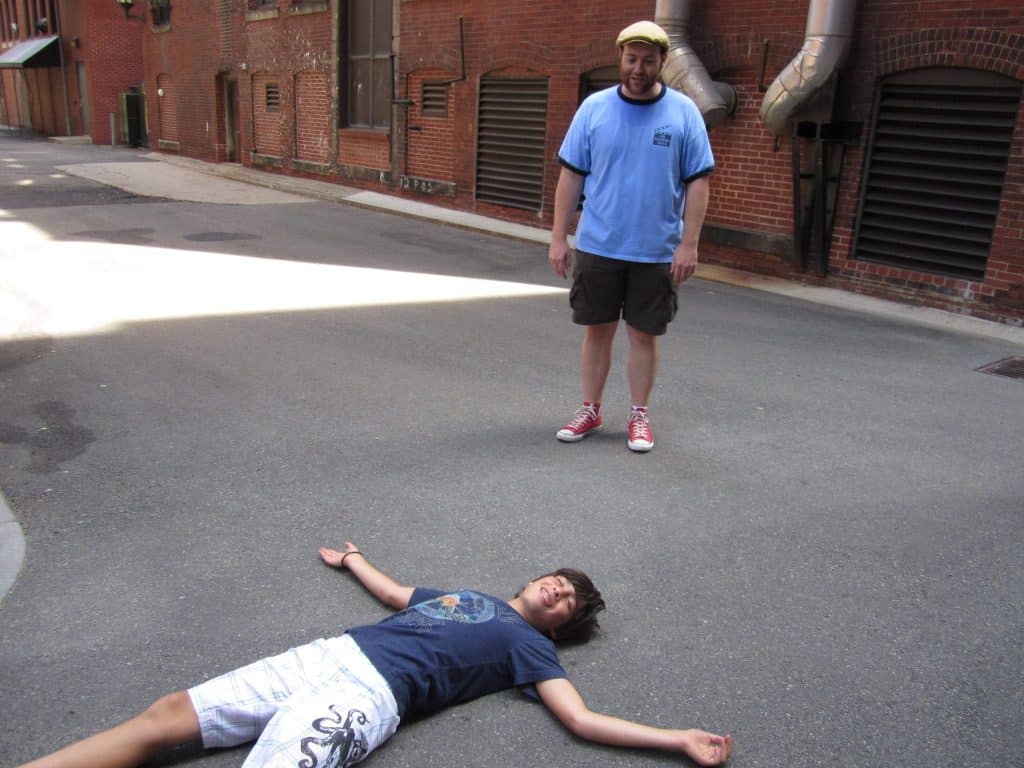 Soon after, we finished our tour steps from the Common, at the Bull & Finch Bar — better known as the bar that inspired Cheers.
I loved this tour. It's expensive at $40 per person, but it really is well-executed and full of entertainment. If you treat it like the special activity that it is, that makes it worth the price.
If you're looking for a special gift for your movie-loving, Boston-dwelling friend or family member, this tour is a solid choice, and one that I recommend.  And if you're planning a New York trip, On Location has a number of tours in New York as well, from Sex and the City to The Sopranos!
Now, if you'll excuse me, I'm off to Chinatown with Jack Nicholson.
MORE: See the best time to visit Boston!
I received two complimentary tickets to On Location Tours's Boston Movie Tour. All opinions, as always, are my own.
Get email updates from Kate
Never miss a post. Unsubscribe anytime!