Adventurous Kate contains affiliate links. If you make a purchase through these links, I will earn a commission at no extra cost to you. Thanks!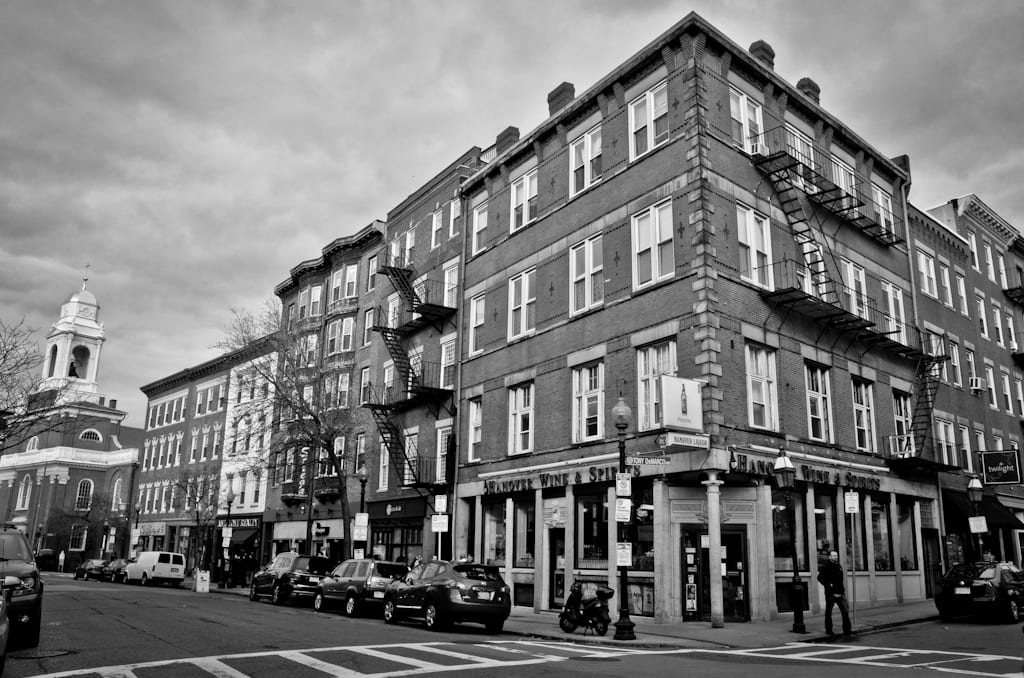 Big news: after years of filling this blog with my iPhone photos, I've upgraded to my first DSLR! I am now the proud owner of a Nikon D5100 and a Tamron 17-50 lens, the latter a recommendation from my wonderful photographer friend Ed.
The camera body retails for $496.95 without the kit lens (I bought it used "like new" from Amazon for $439 with shipping), the lens for $499 (I bought it used "like new" from Amazon for $400.49 with shipping).
Also bought: UV filter ($12.68), polarizer filter ($8.05), camera cleaning kit ($9.99) and a 32 GB memory card ($23.98).
Manual Shooting
On of my friends is a champion of shooting in manual, and has insisted from the beginning that I only shoot in manual, figuring out the cryptic combinations of aperture, shutter speed, and ISO to deliver the best exposure possible. He would flip out if he saw me clandestinely shift the camera into auto!
It's a bit frustrating, especially after being so used to shooting everything on my iPhone, but I'm getting better at it. And the camera and the lens really are wonderful. Here are some pictures that I took in the North End yesterday.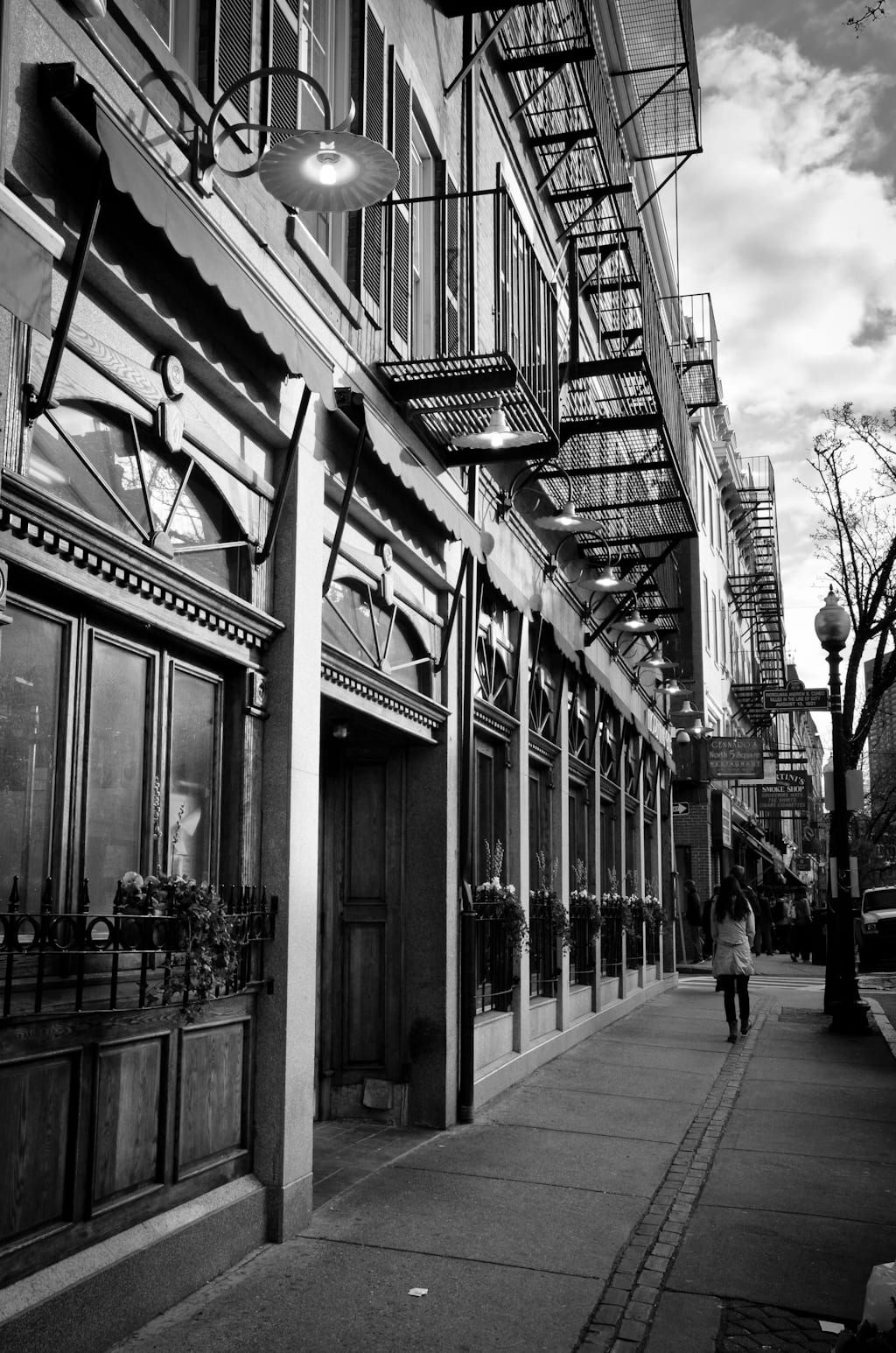 The North End
Most people who visit Boston say that the North End is their favorite neighborhood. It's one of the oldest neighborhoods in Boston and while it was prime real estate around the time of the American Revolution, it went into decline and became host to various ethnic minorities — the free blacks, the Irish around the time of the famine, the Portuguese, Eastern European Jews. In the mid-19th century, the Italians came — and they've never left.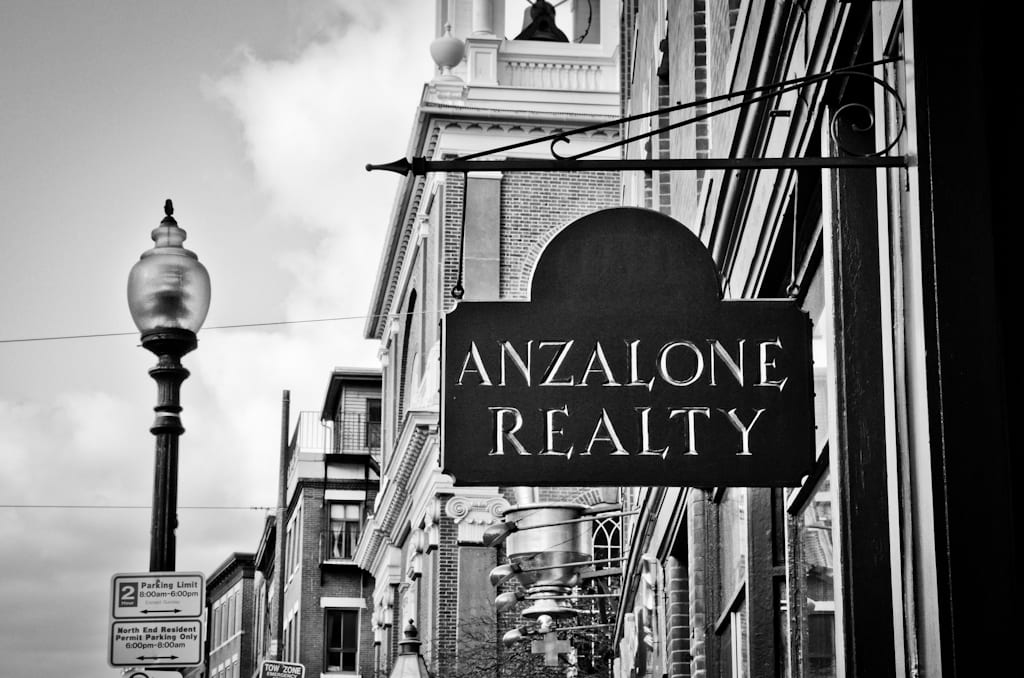 The North End today is fantastically picturesque and still home to many Italians. Will that always be the case? I doubt it. The North End is relatively cheap compared to other downtown neighborhoods (in part because the apartments are so tiny), so it's becoming increasingly yuppified with fancy boutiques and yoga studios.
But for now, the North End is a wonderfully Italian place. Hanover Street is the main drag and it's filled with more Italian restaurants and cafes than you can count.
It always surprises me that Boston is so strict about nightlife — you can't get alcohol anywhere after 2 AM, the T shuts down at 12:30 AM, and happy hour is actually prohibited — yet cigar lounges abound. The North End is home to a few of them, complete with giant cigar signs.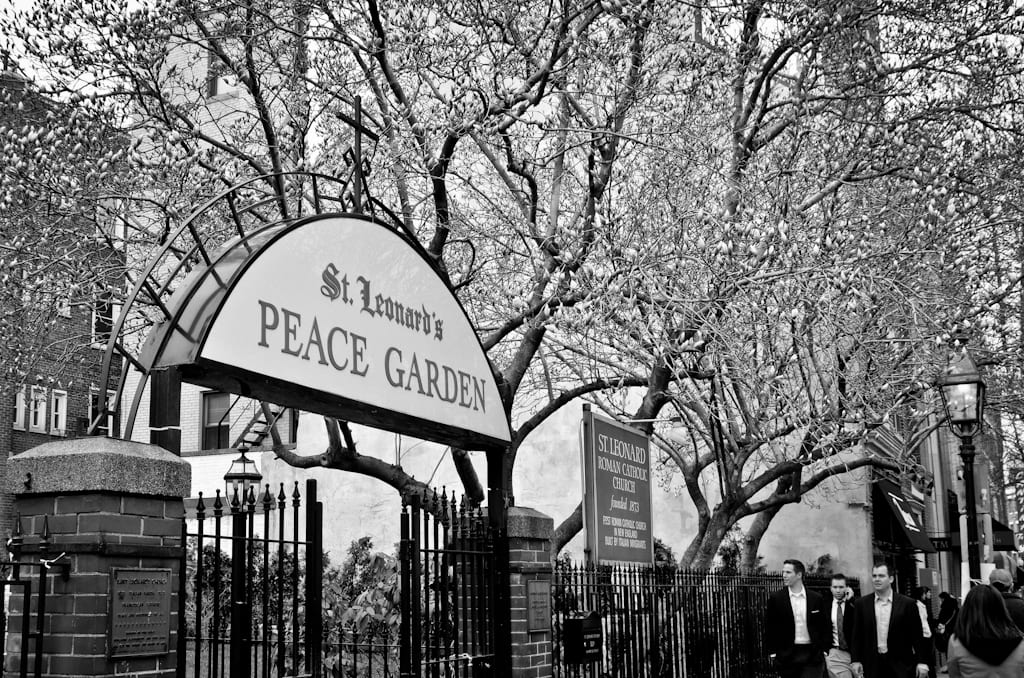 I timed my visit a little early this year — the Boston area has had a long, late winter, so very few trees are blooming, even though it's mid-April. This one, on top of St. Leonard's Peace Garden, was a glorious exception!
Best place to sit and grab a drink or dessert? Caffe Vittoria on Hanover Street. I love this cafe. While most Italian-style cafes are cheesy, this one is the real deal. And their cappuccino is the best in Boston.
The North End is home to dozens of Italian restaurants — some are great; some are tourist traps. But if you're looking for a really nice (and pricey) meal, Mamma Maria, pictured above, always seems to top all the critics' lists.
My personal recommendations? Pizzeria Regina for great pizza and a nice atmosphere, Caffe Pompeii for a low-key cheapish experience, Taranta for Italian-Peruvian fusion, and Neptune Oyster for amazing seafood (think cold oysters and a hot lobster roll).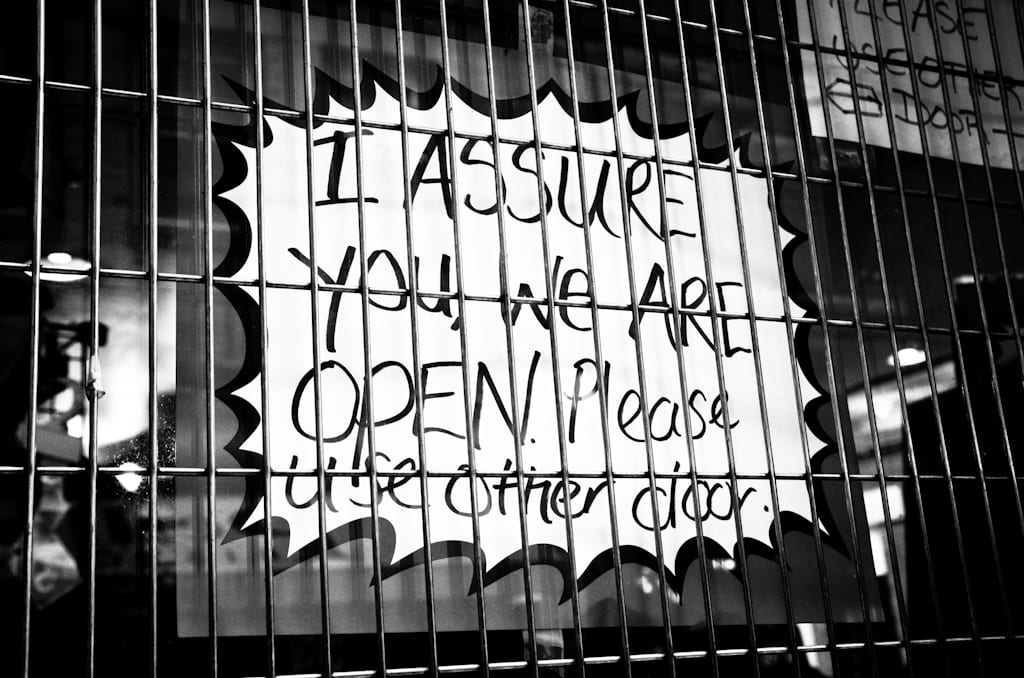 Italian attitude reigns.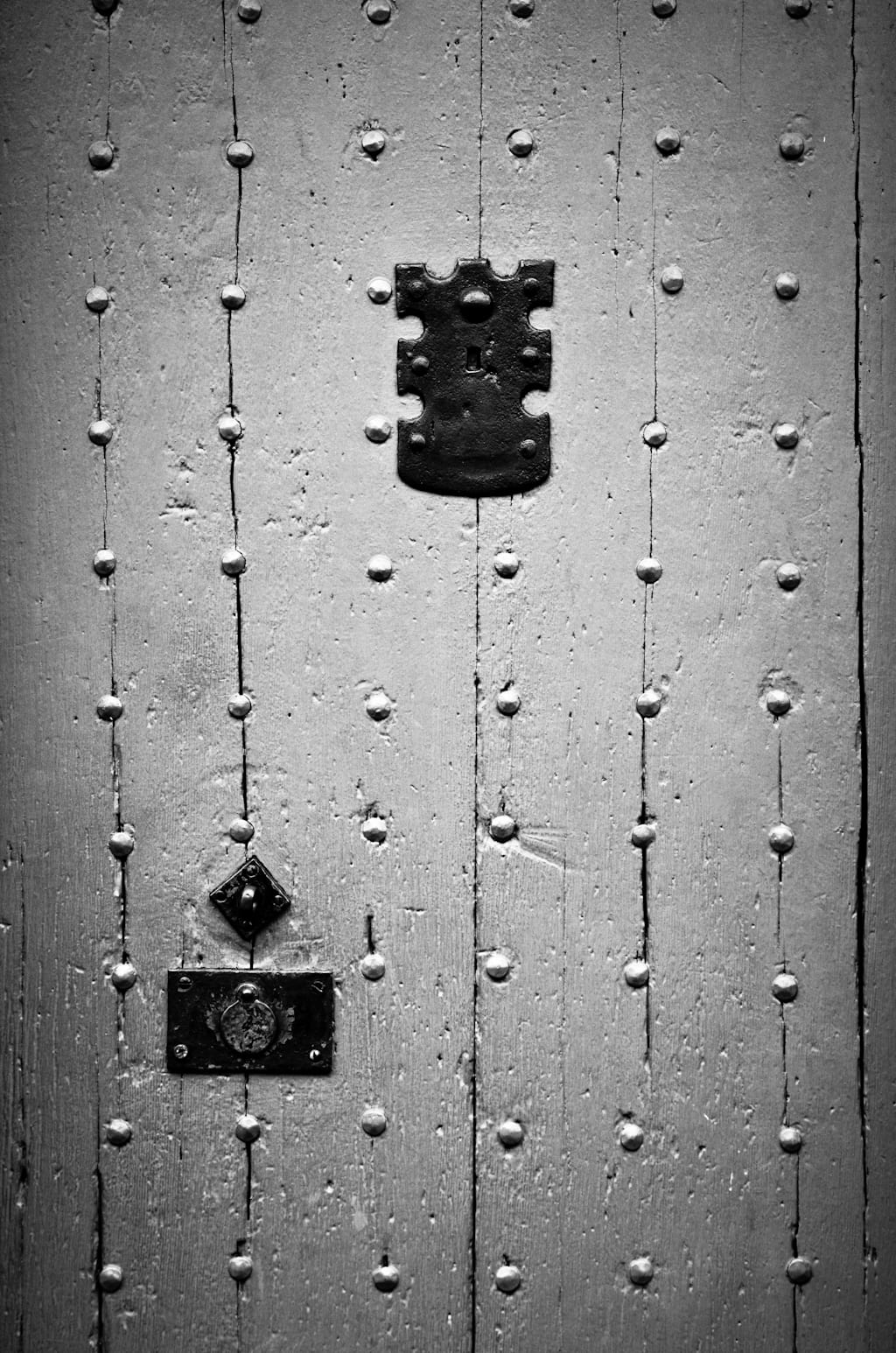 That's not just an old door — that's Paul Revere's door. He is by far the most famous resident of the North End, and his house is a popular stop on the Freedom Trail.
Here he is commemorated while gesturing in the direction of the Old North Church. "One if by land, two if by sea" refers to the lanterns that were lit in the Old North Church — two lanterns signified that the British Army was invading by sea. I found out recently that they were only lit like that for less than a minute, so not as to arouse the suspicion of the British.
Paul Revere and William Dawes, Revere's partner and an unsung hero if there ever was one, rode to every Middlesex village and farm warning the colonists to prepare as a militia.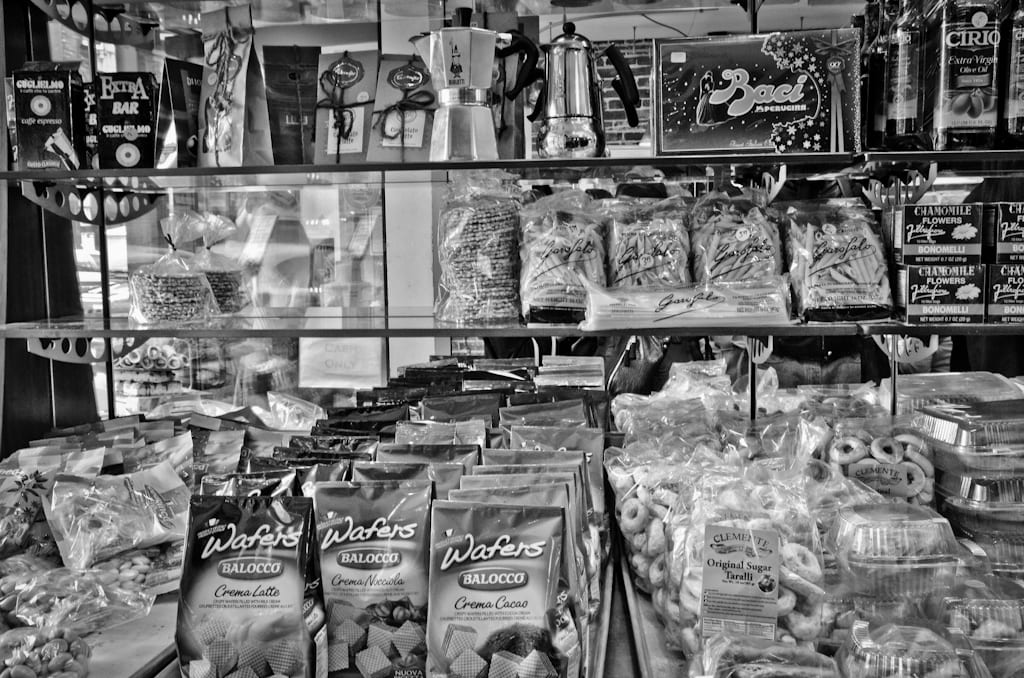 After strolling around and taking in the history, pick up some Italian goodies at one of the many shops in town. This was taken at Modern Pastry, the place with the absolute best cannolis in Boston. (Do NOT go to rival Mike's Pastry diagonally across the street. Modern is so much better!)
And that's my new camera! I'm really looking forward to taking it around the world.
---
READ MORE:
Where to Stay in Boston: Best Neighborhoods and Accommodation
40+ Things To Do In Boston At Night
---
Which North End picture is your favorite?
Get email updates from Kate
Never miss a post. Unsubscribe anytime!