Adventurous Kate contains affiliate links. If you make a purchase through these links, I will earn a commission at no extra cost to you. Thanks!
This guest post was written by Amanda of A Dangerous Business.
Dear Fellow Travel Bloggers,
I have a confession to make to all of you out there planning or already in the middle of your shiny travel adventures: You all make me feel like a loser.
Unlike some of you, I am not selling my car or moving back in with my parents in order to save up for a RTW trip. I am not quitting my job or buying expensive airline tickets in order to explore the globe for a year or two.
In fact, I'm so incredibly NOT traveling right now that I don't even know when/where my next major adventure will be. I'll be lucky if I make it out of Ohio again before next year.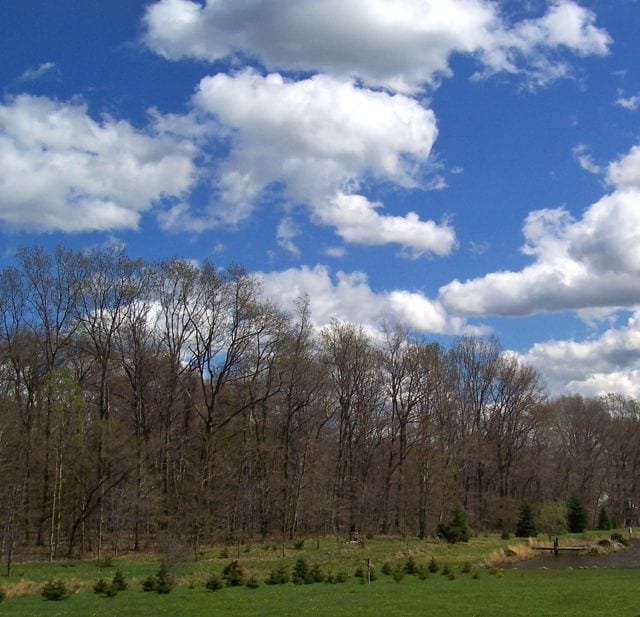 Image: A Dangerous Business
Each day, when I check my Google Reader list full of my favorite travel blogs and writers, I generally find myself both inspired and incredibly frustrated at the same time. I read about travelers across the globe – finding love in Brazil, volunteering in Eastern Europe, backpacking through South East Asia, roadtripping across Australia – and I'm jealous. Absurdly jealous some days. Being anchored in place when all you want to do is be on the move can start to make you a bit bitter like that, I guess.
But, having been rooted for a while has allowed me to examine my thoughts on travel in general. Yes, I'm envious of some of you out there just embarking upon your travel dreams. But, I realistically have to wonder: Could I really be like you if given the opportunity?
It's one thing to want something you can't have. But it's another entirely to be able to have something you want – or at least something you think you want.
Image: A Dangerous Business
I have never yearned for the backpacker lifestyle. Even though it seems exciting and romantic, I've never truly wanted to set off indefinitely, with no idea when I might see home again. I like having plans. I like having goals. I like having a general sense of stability and place in my life. Honestly, I don't think I'm cut out for long-term, RTW travel.
But that doesn't mean I don't still think about it. Constantly, sometimes.
Being a self-appointed travel blogger and yet not really traveling irks me. Travel has been placed high on a shelf that I can't reach, and getting all sweaty trying to get to it only invites the travel bug to bite even harder. It bothers me that I can't be out there exploring, discovering, getting lost. I miss having adventures of my own, as opposed to living vicariously through all of yours.
When I get to feeling extra loser-like, though, I try to remind myself of all the adventures I have had: touring Ireland with an Irish rock band, playing in a marching band concert on the Great Wall of China, bungy jumping in New Zealand. I've climbed to the top of the dome of St. Peter's in Rome, snorkled with a barracuda in Mexico, wiggled my toes in the Indian Ocean, been on an Alaskan cruise, and studied abroad in college. In short, I've been extremely lucky.
So I should probably just suck it up and stop whining.
Image: A Dangerous Business
Being stuck in one spot for a while has forced me to look at things differently. Would I rather be traveling? Sure. But since I can't be (for myriad reasons), I am left with two options. I can either read all about the adventures you, my fellow travel bloggers, are having and become increasingly jealous and bitter, or, I can read about your experiences, become inspired by them, and challenge myself to come up with new travel options of my own.
I think it's obvious which option is best.
I may not be able to take a freighter to Antarctica, go on an African safari, or enjoy thermal pools in Iceland right now. But I can explore my home town, state, and country and then report back on what I find. I can find adventures around the corner instead of around the globe.
And who knows? Maybe someday you'll find yourselves envious of me.
Sincerely yours,
Amanda
Amanda is a 20-something college grad with a journalism degree under her belt, which she plans to use to rid the world of bad grammar and "there, their, they're" confusion. After studying abroad in New Zealand, Amanda has decided she'd love to move there one day so she can wear jandals, eat hokey pokey ice cream, and continue pretending she understands the rules of rugby. When not working or blogging, Amanda can usually be found dreaming of her next travel adventure, wherever that may be. Follow her at A Dangerous Business or on Twitter @DangerousBiz.
Get email updates from Kate
Never miss a post. Unsubscribe anytime!