Adventurous Kate contains affiliate links. If you make a purchase through these links, I will earn a commission at no extra cost to you. Thanks!
This week's #FriFotos theme is HOLY PLACES.  From churches and mosques to temples of all kinds, from enormous feats of engineering to tiny countertops in people's homes, holy places are some of the most impressive places I've seen around the world.
Here is a selection of some interesting and beautiful holy places I've seen around the world:
The Blue Mosque — my introduction to Istanbul.  Stepping off the tram at the perfect moment of the evening got me this beautiful photo.
The first Hindu temple I ever visited was Sri Mahamariamman Temple in Kuala Lumpur.  This was a close-up of the roof detail.
One of the great surprises for me in Cappadocia, Turkey, was that there were so many rock churches hidden away in the fairy chimneys!
Basilica San Marco in Venice — one of the coolest looking churches in Italy, and never without huge crowds of humans and pigeons.
In Bali, homes are series of open-air rooms.  In Balinese homes, expect to see one of these rooms for prayer and offerings — or even a full statue of Ganesh welcoming you at the door!
This is downtown Amman in a nutshell — both flashy cars and vehicles on their last leg circling the mosque, street sellers everywhere, one of the city's hills rising behind.
The Buddha Tooth Temple was a pretty cool sight in Singapore — hundreds of intricately carved statues like this one lined the walls.
I was surprised by how big of a Chinese influence there was in Vietnam, especially Hanoi.  This offering, complete with incense, was one of many on the island on Hoan Kiem Lake.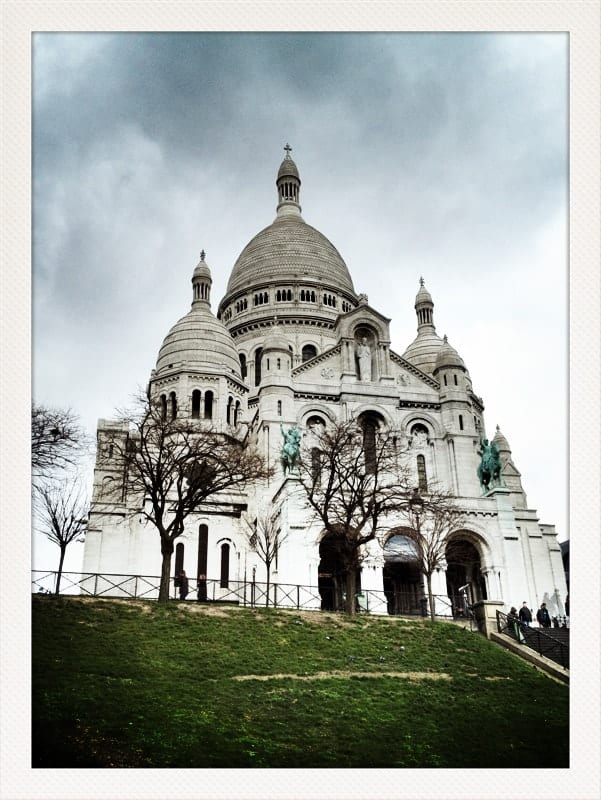 Paris's Basilique du Sacre-Coeur was constructed on top of the city's highest hill so that people could look up and see it all over the city — and remember that God was always there, looking over them.
This memorial on the grounds of the Budapest synagogue has a leaf for every family that perished in the Holocaust…from Hungary alone.  A jarring image.
And finally — Wat Pho in Bangkok, home to the greatest collection of Buddhas in Thailand, as well as one very large one.
#FriFotos is open to all.  To see more photos from everyone else, follow #FriFotos on Twitter.
Which photo is your favorite?
Get email updates from Kate
Never miss a post. Unsubscribe anytime!