Adventurous Kate contains affiliate links. If you make a purchase through these links, I will earn a commission at no extra cost to you. Thanks!
This week, the #FriFotos theme is pool.  It immediately made me think of the wonderful hotels around the world that really put the effort into building cool pools.  And then there are the CLUBS that put the effort into building cool pools…
Here are some of my favorite pools around the world:
At the Kempinski Ishtar on the Dead Sea in Jordan — my favorite hotel in Jordan — you could swim in this infinity pool at night (it was just one of their many pools) and look across the Dead Sea to the lights of Bethlehem.
At the Alam Sari in Keliki, Bali, near Ubud, I loved spending time at this pool.  It was rainy season, which meant it was even more quiet and peaceful than usual — but there was still enough sunshine in the mornings to lay out for a few hours.
And now the other side of Bali: a chic pool club in Kuta, where I attended my first white party.  Nobody dared to jump in the pool while wearing all white, though!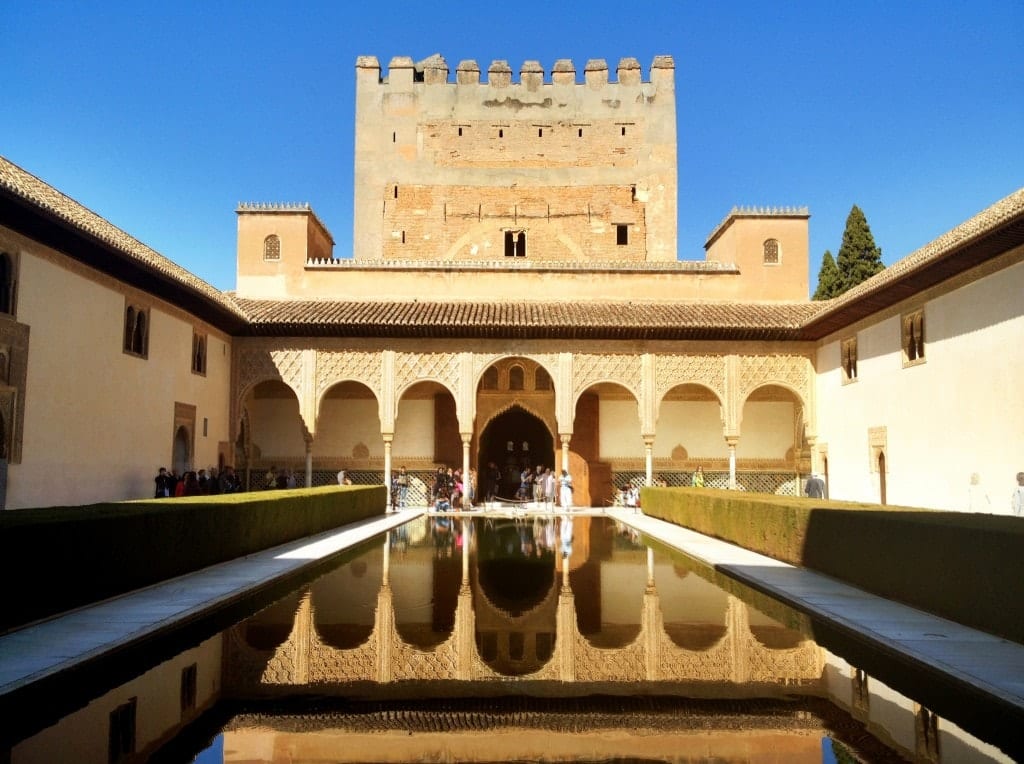 The Alhambra in Granada, Spain, has its share of centuries-old pools — most famously, this one in the Nasrid Palaces.
And, of course, the oft-used "this is the life" shot of me in the infinity pool with my iPhone at the P. P. Princess in Koh Phi Phi, Thailand.
But nobody does pools quite like fabulous Las Vegas!  If you've never been to a daytime pool club before, you need to go to Vegas — it's amazing.
Tao Beach — the actual pool in the background is tiny, but it doesn't matter.  By mid-afternoon, everyone was dancing, partying, doing tequila shots, and throwing each other around in the pool.
What I love most about Vegas is that everyone's always in a great mood, and you definitely see that at Tao Beach.
XS Nightclub is where to go at night.  Certain nights are pool parties where everyone can dive in; other nights, jumping in the pool is discouraged or off-limits altogether.  (Not that many people in Vegas follow rules.)  This is definitely one of the sexiest pools out there.
And when you just want to watch the pool action, there's always the cheesetastic pirate show at TI.  So bad it's good?  Nope — so bad it's past good and back to bad again.
#FriFotos is open to all.  To see more photos from everyone else, follow #FriFotos on Twitter.
Have a favorite pool around the world?  Share in the comments!
Get email updates from Kate
Never miss a post. Unsubscribe anytime!