Adventurous Kate contains affiliate links. If you make a purchase through these links, I will earn a commission at no extra cost to you. Thanks!
The following branded content post is brought to you by Visa and features a very sweet giveaway for my UK-based readers. All opinions shared in this piece, as always, are my own.
The first time I took my first steps, I was in a tent.
Looking back in retrospect, this is no surprise. I'm from a camping family, so it was only natural that I would take my first steps on a camping trip. Our summers were spent camping in the White Mountains of New Hampshire, and I first went there at the ripe old age of 12 days.
Now — what does this have to do with anything? Visa asked me to share my dream first time with my readers. If I could have any outstanding travel adventure in the world, within the range of £10,000 or so ($16,000), what would it be?
After thinking for a long time, I chose my experience — and realized that it took me back to my camping roots.
My dream first time is to go camping in Antarctica.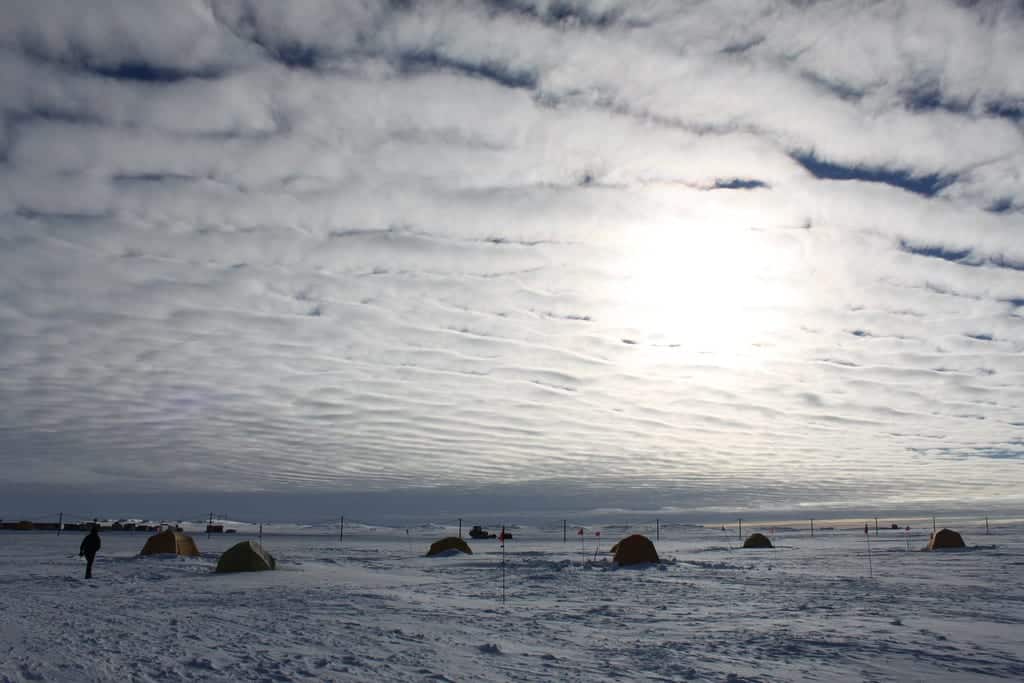 Though cruises bring thousands of hardcore adventurers to Antarctica each year, most of these travelers spend every night of their trip onboard an expedition ship. Camping in Antarctica, whether for an overnight excursion or a multi-day adventure, is only available through a few tour providers. Few people ever get the chance to sleep overnight on the snowy seventh continent, bundled in a sleeping bag as they look at the stars.
I will be one of those people someday. Mark my words.
Your Dream First Time
Have a dream first time of your own? It could be closer than you ever imagined.
Visa has launched an exciting contest that will award eight people the chance to win their dream first time. Would you like to stay on a private island, drive a Lamborghini through Monaco for a weekend, eat a feast of kobe beef prepared 40 different ways in Japan? That could be yours.
Additionally, one person will win £1,000 every day!
This contest is open to UK residents only.
How to Enter
Just use your Visa card — it's easy to use it at retailers including McDonald's, M&S, Starbucks, The Co-operative Food, London Buses, Post Office and WH Smiths. They're perfect for payments under £20 because they're fast and they won't give you yet another receipt you don't need (unless you want one!).
Next, visit visa.co.uk and follow the instructions to tell Visa what you'd like to do for the first time. Make it a good one!
Terms and conditions: The contest ends at 11:59:59 PM on October 27, 2013. This offer is only open to residents of England, Northern Ireland, Scotland and Wales. See the full terms and conditions here.
What is YOUR dream first time?
Get email updates from Kate
Never miss a post. Unsubscribe anytime!