Adventurous Kate contains affiliate links. If you make a purchase through these links, I will earn a commission at no extra cost to you. Thanks!
In loving memory of Michael Jackson, one year after his death, here's the story of how the King of Pop brought me to Budapest.
I'm an enormous Michael Jackson fan — more than anyone I know personally.  I won't get into specifics, but when he died last year, my phone lit up all night with texts from my friends: "OMG KATE RU OKAY?" "Kate, I'm so sorry!" "PLEASE TELL ME YOU'RE ALL RIGHT!"
I cried for weeks.
Michael Jackson, believe it or not, also has to do with my love of travel.  And not just because I was planning to finally see him live in London.
While studying abroad in Florence in 2004, I was delighted to learn that I had a weeklong fall break.  My roommates and I planned a three-city getaway, deciding on Amsterdam, Paris and Barcelona.
After researching budget airlines, we learned that there was no way we could afford those flights — so we began to explore alternate destinations.
While reading my Let's Go: Europe, a sentence in the Hungary chapter caught my eye: At the Szabo Marcipan Muzeum, it don't matter if you're black or white…a chocolate statue of Michael Jackson, that is.
I HAD TO GO THERE.
I prodded my roommates.  I coaxed them.  I went online and found out that we could fly from Milan to Budapest, then Budapest to Paris, for a total of ONE CENT on Wizz Air.  (45 Euros with taxes — still my greatest deal EVER.)  That settled it — we were going to Budapest!
And I fell in love with that city hard and fast.  The incredible food, from spicy goulash to chestnut-filled pastries.  The architecture, design and artwork.  The somber feeling that permeated the city in spite of its former grandeur.  Budapest was like a poem, its delicate beauty quaking under scars of war.
After a morning soaking in the baths at Gellert, we made our way to the town of Szentendre, a short train ride outside Budapest.  Szentendre is a small, touristy town home to several museums, including the Szabo Marcipan Muzeum.  This candy museum was the home of the statue.
We worked our way through the lower floors, admiring sugar sculptures of Hungary's Parliament and marzipan Muppets, when we came to the museum's most famous attraction:
That was it?
That was NOT what I was expecting!  I thought that the white chocolate Michael Jackson statue would be solid white, and that he would be posed in the middle of a dance move — maybe on his toes — while wearing a fedora.
Not what I expected at all — but it didn't matter.  I still loved it, and took a picture of it.  Budapest had introduced me to so many wonderful things that even if this was a letdown, I had discovered a wonderful city.
Of all the things that Michael Jackson gave to me — hours of happiness, great nights in clubs around the world, the TV that sits in my bedroom to this day (I won it in a Halloween contest for my Michael Jackson costume and dancing) — perhaps none were as significant as my love for Budapest.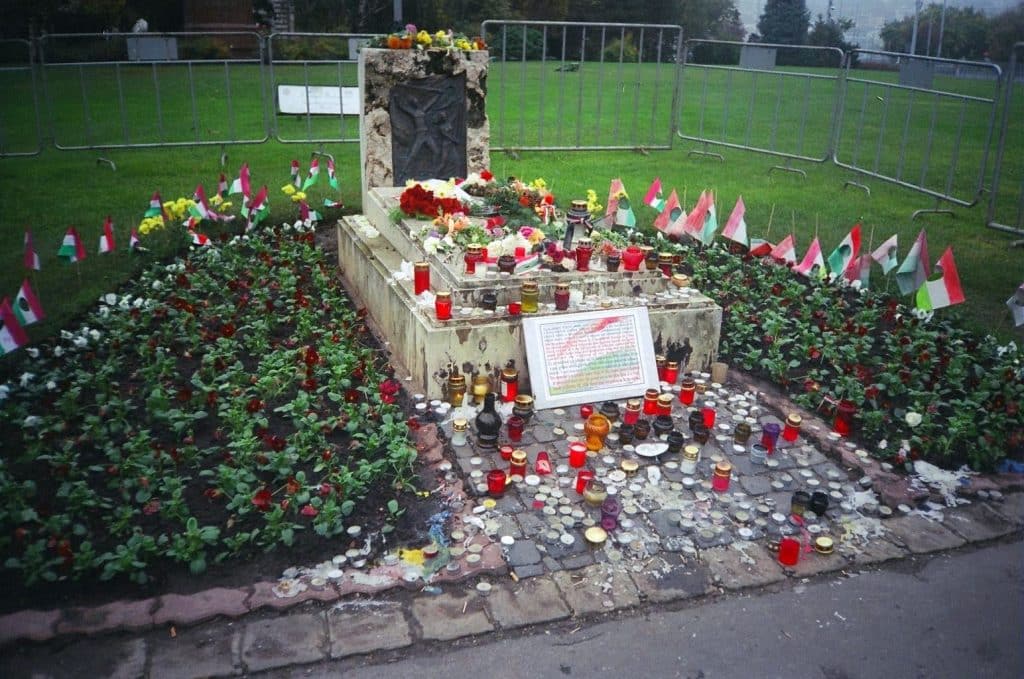 Thank you for everything, Michael, and I hope you're at peace.