Adventurous Kate contains affiliate links. If you make a purchase through these links, I will earn a commission at no extra cost to you. Thanks!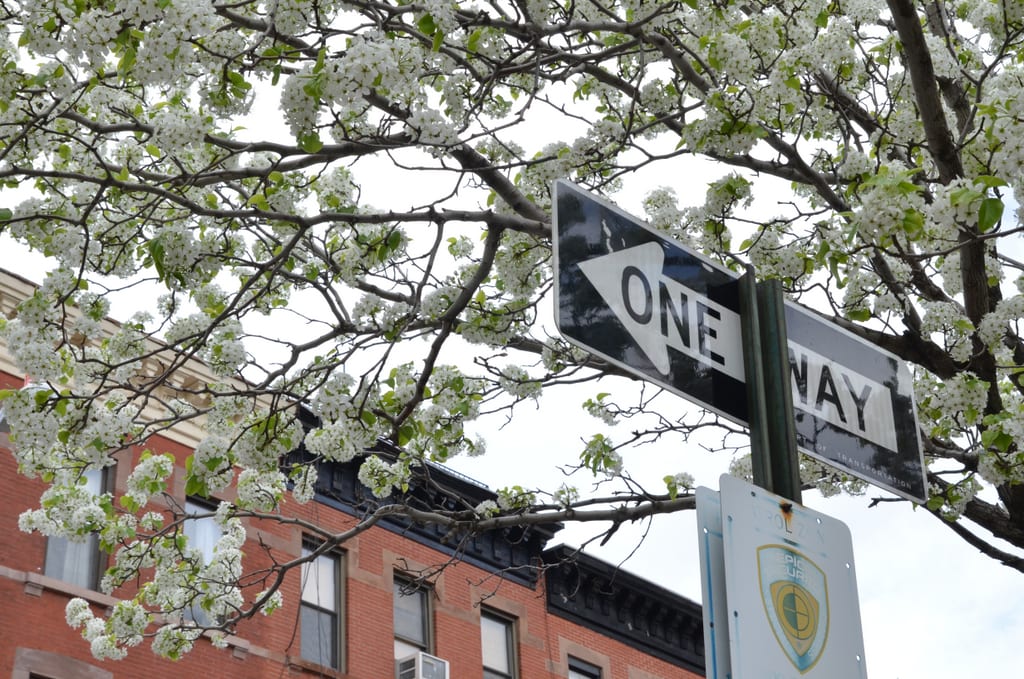 On my latest trip to New York City, I visited Brooklyn Heights for the first time. It hadn't been planned that way, but Brooklyn Heights is where the Brooklyn Bridge ends up, so I ended up there without planning ahead.
I love Brooklyn. In fact, it's where I want to live! Someday, when the joys of living in Europe have worn off.
Brooklyn Heights ended up being an interesting mix of quintessential Brooklyn and new skyscrapers — with a few cool food finds thrown in. Here are my highlights:
Quintessential Brooklyn
Everyone has this image of sepia-toned Brooklyn in their heads — everyone lives in a red-brick brownstone with a steep staircase, the streets are all lined with beautiful trees, people shop at their corner store, the kids play in parks, and Manhattan is just a short subway ride away.
Yep, Brooklyn Heights served a bit of that up.
Cafe Culture
After a long walk across the Brooklyn Bridge, it was time for coffee and a hit of wifi. I took a look at Foursquare for recommendations and just around the corner was a little place called Vineapple.
If I lived here, this is where I would work. Plenty of people were camped out at the tables and on the comfy couches. The staff seemed to welcome the idea of people coming in, ordering one drink, and staying all day.
Sushi…in a Subway?
Ready for lunch, I turned back to Foursquare, and discovered there was a sushi restaurant nearby…in the Clark Street subway stop, that is.
Sushi is the food that requires rules to be followed. You don't want to eat day-old sushi, or super-discount sushi. Sushi in a subway station? Doesn't sound like the best idea.
But this place had tons and tons of reviews by people who thought the same thing — that because it was in the subway, it wouldn't be good — only it was AMAZING.
The restaurant was tiny and run by an adorable older Korean couple. Lunch specials abounded on the menu, with plenty of options for under $12. As tempted as I was by their Korean food, I ultimately went for the sushi.
How was it? Delicious, amazing, and fresh. And a generous lunch special.
I loved Sushi Gallery, and I would definitely recommend it if you're in Brooklyn Heights.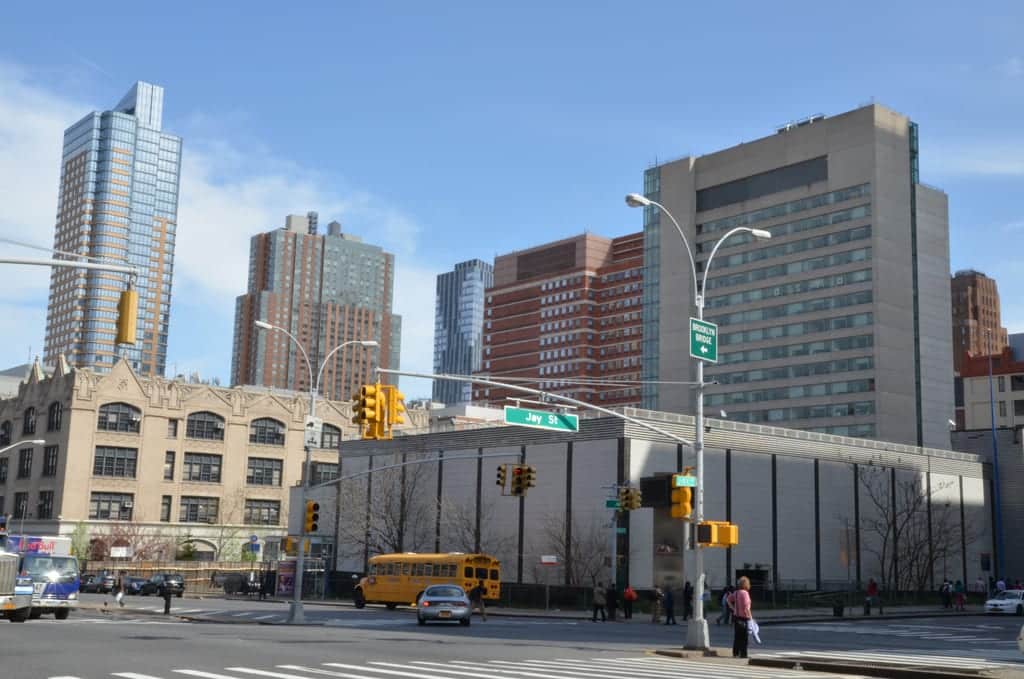 High-Rise City
Why Brooklyn may not have any proper skyscrapers, so to speak, there are definitely plenty of high-rises in Brooklyn Heights. This surprised me — I didn't expect any gleaming blue structures reflecting the sky all around them.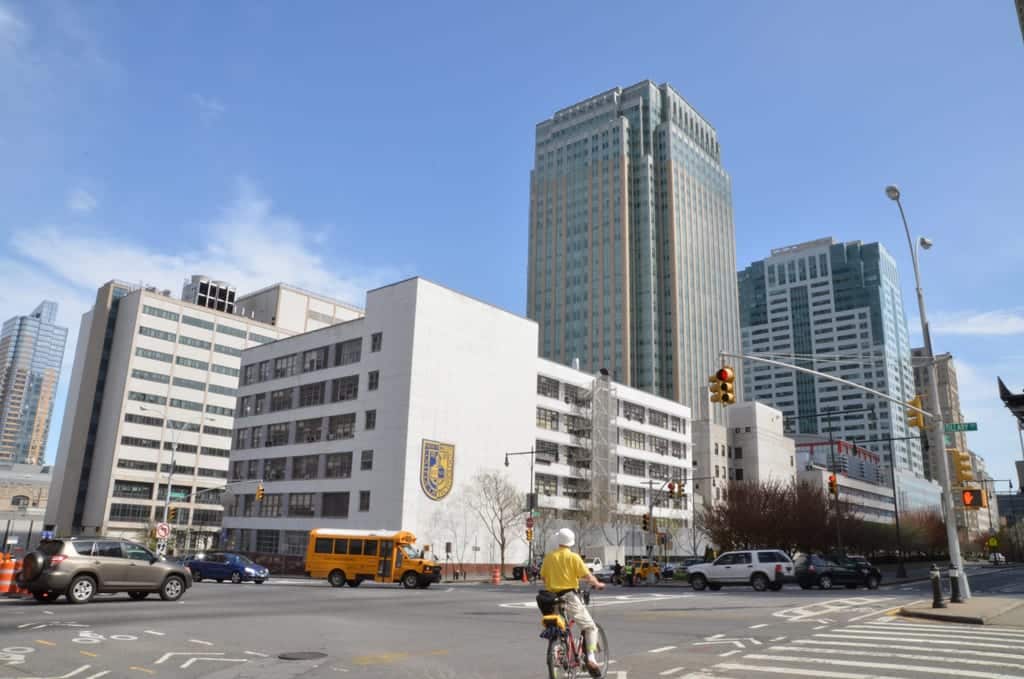 The crazy thing is that the one-bedroom apartments here are probably just as nice as the ones in Manhattan — at half the cost. With deals like that, I don't understand why more people don't live in Brooklyn.
Will I be back in Brooklyn Heights? I'm sure I will. And if I come back, I know exactly where I'll be getting my sushi!
Get email updates from Kate
Never miss a post. Unsubscribe anytime!