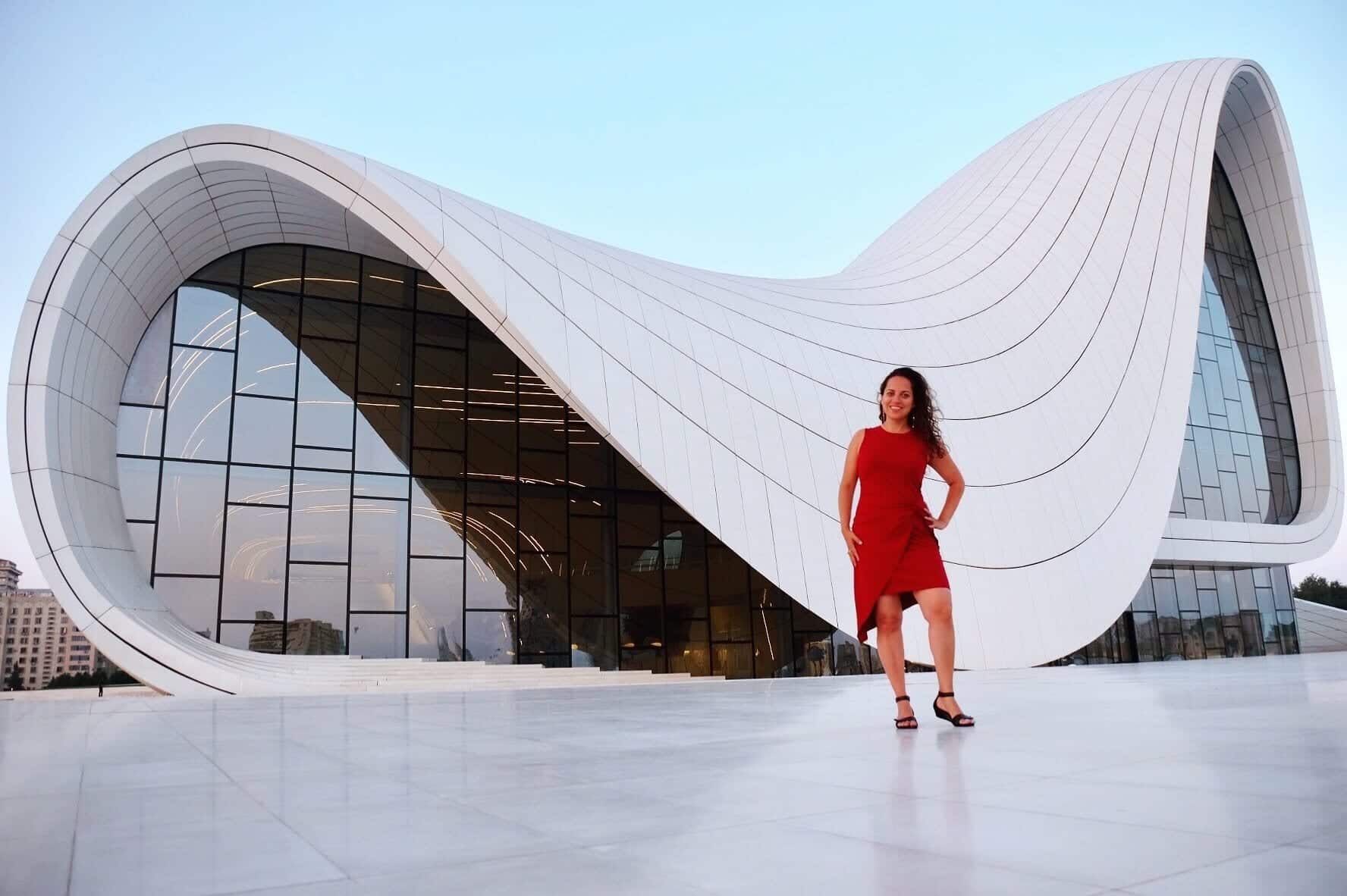 Looking for more Adventurous Kate around the web? Here you'll find interviews, sites profiling Adventurous Kate, site recognition, and press coverage.
Major News Features About Adventurous Kate
Catching Up with Adventurous Kate — The Boston Globe, 2019
Why Luxury Hotels are Fed Up with Instagram Influencers (don't worry, I'm in it as one of the good ones) — The Telegraph, 2018
World's 10 Most Influential Travelers, According to Forbes — CNN, 2017
Adventurous Kate Talks Traveling and Empowering Women — ABC 7 News, 2017
How Five Millennial Travelers Turned Life into a Permanent Vacation — CNBC, 2017
How to Pack Your Clothes for Vacation with Adventurous Kate — Inside Edition, 2016
17 Incredible Women Who Will Inspire You to Travel The World — Buzzfeed, 2015
All Over the Map with Adventurous Kate — The Bangkok Times, 2013
Visiting Writers Share Expertise with JIS Students — The Brunei Times, 2014 (print only)
An Unconventional Life: An Interview with Adventurous Kate — Hello Giggles, 2013
Major News Features Including Adventurous Kate
10 Smart Solo Travel Tips for Women by Female Solo Travelers — Forbes, 2019
Why Every Woman Should Travel Solo Once in Her Life — Irish Examiner, 2019 [Deleted by publisher, 2021]
We Asked 14 Travel Experts To Share Their #1 Tip for Saving Money on Vacation — Business Insider, 2019
The Eyes of a Stranger: What Travel Bloggers Write About Nicaragua — Today Nicaragua, 2019
6 Items You Need to Prevent Travel Theft — San Francisco Chronicle, 2018
How to Talk About Bedbugs With a Well-Traveled Houseguest — Los Angeles Times, 2017 [Deleted by publisher, 2023]
Top Travel Secrets from the Pros — MarketWatch, 2017
10 Lessons in Failure from 10 Digital Nomads — Virgin, 2017
To Travel Cheap, Steer Clear of These Booking Flubs — NerdWallet, 2017
8 Travel Accounts You Need to Follow on Snapchat — Travel+Leisure, 2016
Five Instagram Users Who Turned Traveling into a Lifestyle Brand — Adweek, 2016
How to Vacation in Paris on a $1,000 Budget (Including the Flight. Yes, Really.) — Glamour, 2016
Here's How 23 Experts Travel on a Budget — Refinery29, 2016
GEAR: Travel Backpacks — New York Times, 2015
Travel Bloggers Share Their Essential Airplane Reads — USA Today, 2015
5 Travel Snapchat Accounts Sure to Inspire Your Wanderlust — Yahoo Travel, 2015
15 Places Every Woman Should Visit — By Herself — Refinery29, 2015
Three Must-Follow Travellers This Summer — Vogue India, 2015
Insta-Travel: Wish You Were Here? — Harper's Bazaar, March 2015
Women Traveling Alone — Marie Claire Hungary, August 2014 (print only)
Crime and No Punishment — Phnom Penh Post, 2014
Girls' World: Why Women are Traveling Without Men — Sydney Morning Herald, Australia
16 Travel Instagrammers to Follow — Marie Claire UK
Komodo Boat Survivors Recall Recall Sinking Horror — The Bali Times
Solo Travel Changed Me: 15 Women Share How — Huffington Post
How to Blog Like an Expert — Huffington Post
9 Favorite Travel Bloggers of 2013 — Huffington Post
Travel Tips from the Top Bloggers — Huffington Post
Published Photography
Nicaragua's Little Corn Island Delivers Central American Flavor Without the Tourist Traps — Saveur, 2015
Non-English Coverage
Albania, The Country of My Dreams — Mapo, Albania, 2015 (in Albanian) [Deleted by publisher, 2021]
Instagram, account come guide turistiche: i 18 profili da seguire — La Repubblica, Italy, 2015 (in Italian)
Women Traveling Alone — Marie Claire Hungary, 2012 (print only, in Hungarian)
Draumurinn varð lifibrauðið (Dreams Realized) — Frettablaðið, Iceland, 2012 (in Icelandic)
Written By Kate McCulley
How Boston Prepared Me to Travel the World — The Boston Globe
It Happened to Me: I Survived a Shipwreck — XO Jane [Publication has gone under, 2021]
Awards
2018 Nominee — Shorty Awards
2017 Top 10 Travel Influencers — Forbes
2017 Irish America Business 100 — Irish America
2012 Destinology Travel Bloggy Awards — Best Adventure Travel Blog
Blog Interviews
A Day in the Life of Kate McCulley from Adventurous Kate — A Girl Who Travels
A Travel Writing 2.0 Conversation with Adventurous Kate — Travel Writing 2.0
Interview with Kate McCulley of Adventurous Kate: Lucky 13 Questions — Go, See, Write
Interview with Adventurous Kate: Solo Travel — Gap Daemon
The Scoop Interviews (no. 15): Adventurous Kate — The Spain Scoop
Interview with Kate McCulley of Adventurous Kate — Lash World Tour
Random Travel #62 Interview with Kate from Adventurous Kate — No Place to Be
Interview — Kate from AdventurousKate.com — Global Goose
Thursday Traveler: Adventurous Kate McCulley — A Dangerous Business
Recognition
100 Women Bloggers You Should Be Reading — Ignite Social Media Blog
10 Laugh Out Loud Travel Bloggers — Argus Car Hire Blog
The 10 Must-Read Bloggers for 2012 — GO! Travel [Deleted by publisher, 2023]
10 Sexiest Travel Bloggers — Nomadik Nation
The Best Travel Blogs of the Year 2011 — HostelBookers
Top Solo Travel Blogs — Go Overseas
Best Travel Blogs to Follow in 2011 — Pause the Moment
Non-Travel Press Coverage
They're crazy for Vegas, but will they gamble on a second date? — Boston Sunday Globe Magazine
Is stress pushing spelling snobs over the edge? — MSNBC.com
Grammar Vandal Goes on Vigilante Comma Crusade — National Public Radio's Talk of the Nation
Stop Sign Travesties! Self-proclaimed "grammar vandal" goes after public mistakes that grate — Boston Sunday Globe
Would you like to interview Kate for a feature? Contact her here.