Adventurous Kate contains affiliate links. If you make a purchase through these links, I will earn a commission at no extra cost to you. Thanks!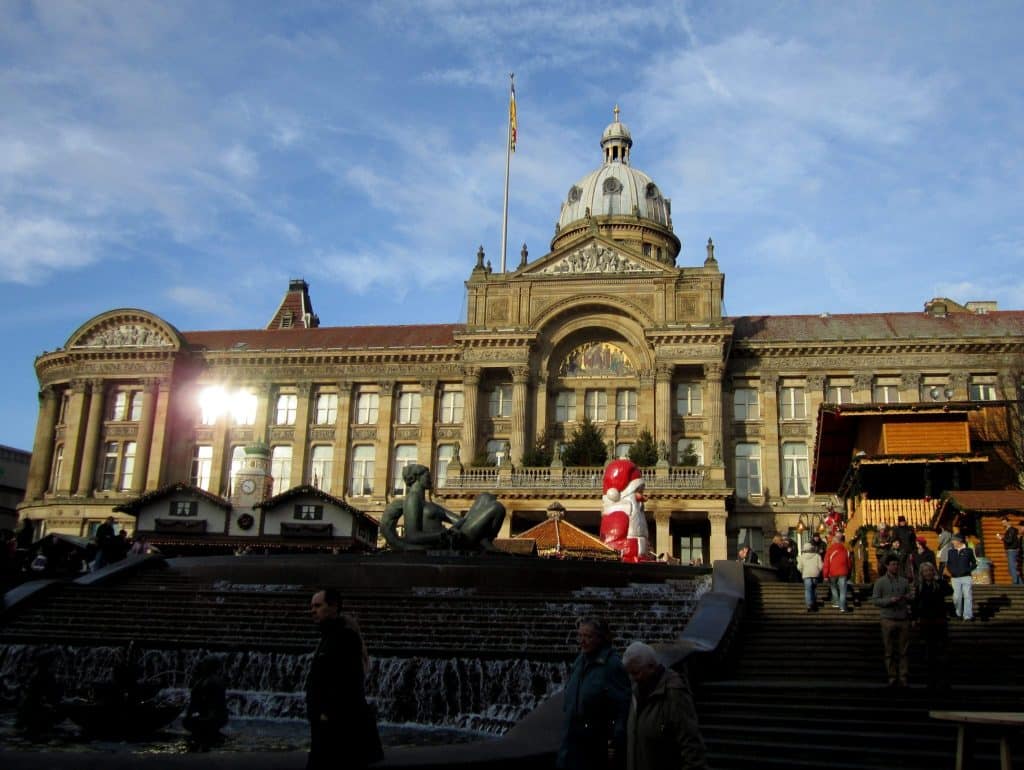 I had never heard of the Birmingham Christmas Market until fairly recently — and soon learned that it was the largest Christmas market in the UK.
That was enough of a reason for me to go!
Birmingham, in the West Midlands region of England, is the second largest city in the UK, and you'll find easy train connections from all over.  From Chester, it took us two hours on a route with a lot of stops.  (Try to take public transportation, as parking is expensive and hard to find.)
From late November through December 23, downtown Birmingham is transformed — it fills with hundreds of Christmas stalls selling everything from traditional German handicrafts to delicious Christmas food.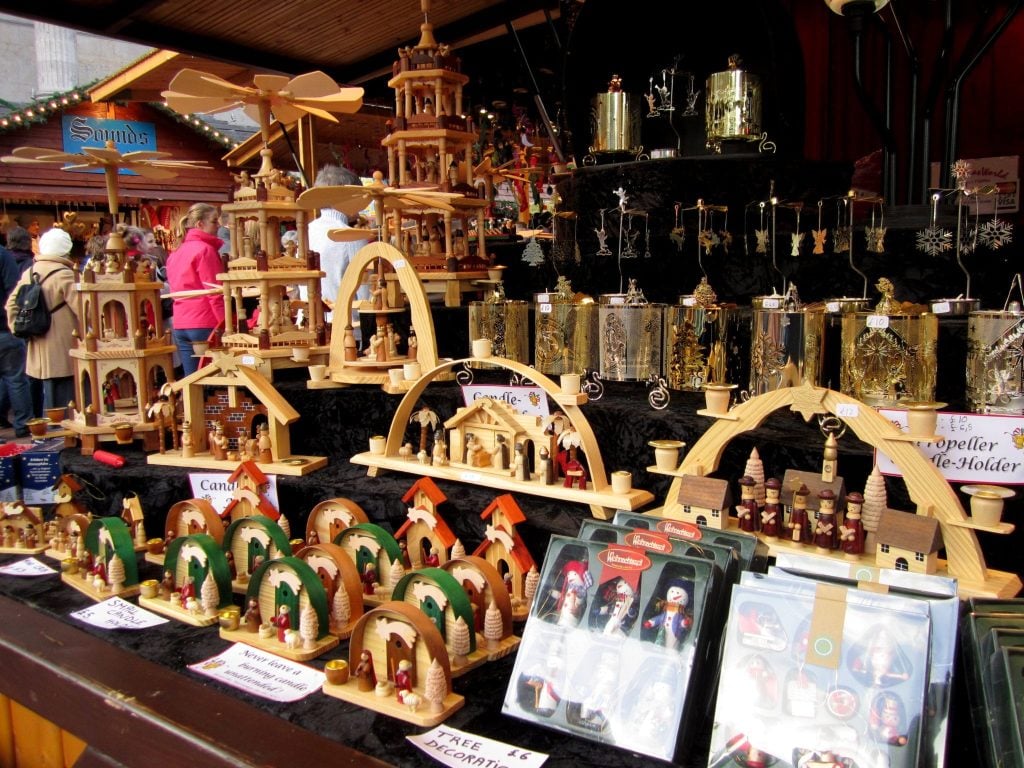 Wandering these stalls and looking at the beautiful handicrafts was a great way to get into the Christmas spirit.
What I did not expect, however, is that it would be SO COLD!  Temperatures held at 4 degrees (37 F), but it was quite windy.  Being in the center of a giant land mass, Birmingham gets a lot colder than areas closer to the coast like Chester.
Luckily, any German Christmas market has gluwein — German hot mulled wine — to warm you up!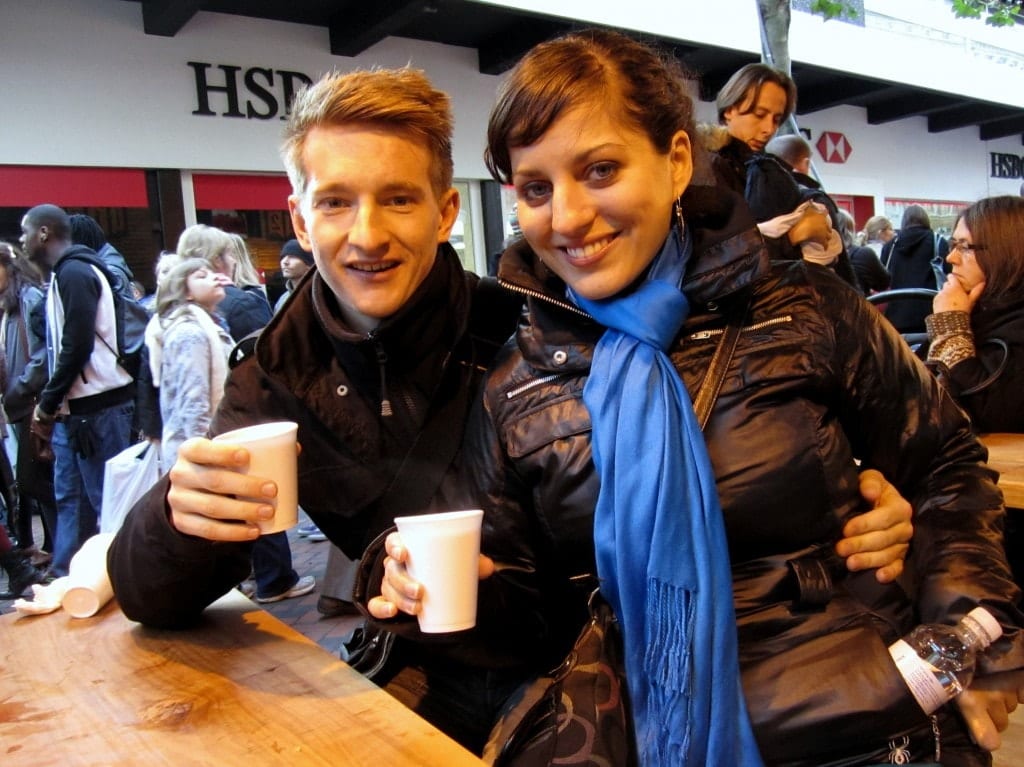 There were so many kinds of gluwein at the Birmingham Christmas Market — I had it with some kind of cranberry schnapps in it, and Dave had gluwein with amaretto.  There were several kinds of hot cider and plenty of non-alcoholic beverages as well.
Still, gluwein can only do so much.  We had to make many trips indoors out of necessity, just to let our toes thaw for a while.  Thankfully, Birmingham is well equipped for this with lots of stores and the Bullring Shopping Centre, a huge mall.  As much as I hate shopping during the holiday season, I could appreciate it as being the most American mall I've seen overseas.  Complete with hot Krispy Kremes (which I made Dave try for the first time ever!).
The crafts may be a big draw to the Birmingham Christmas Market, but for me, it was all about the food.
Like lebkuchen — or German gingerbread!
And candy.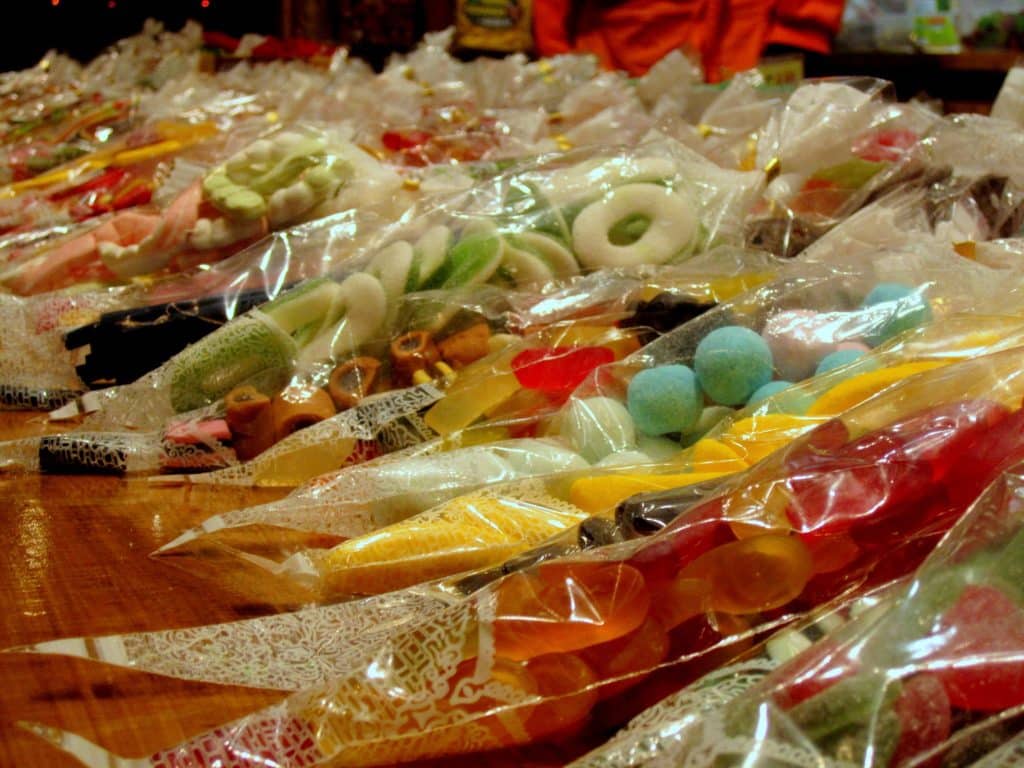 (How pretty do those bags of candy look?)
But most prominently, there was THE MANLIEST GRILL ON THE PLANET.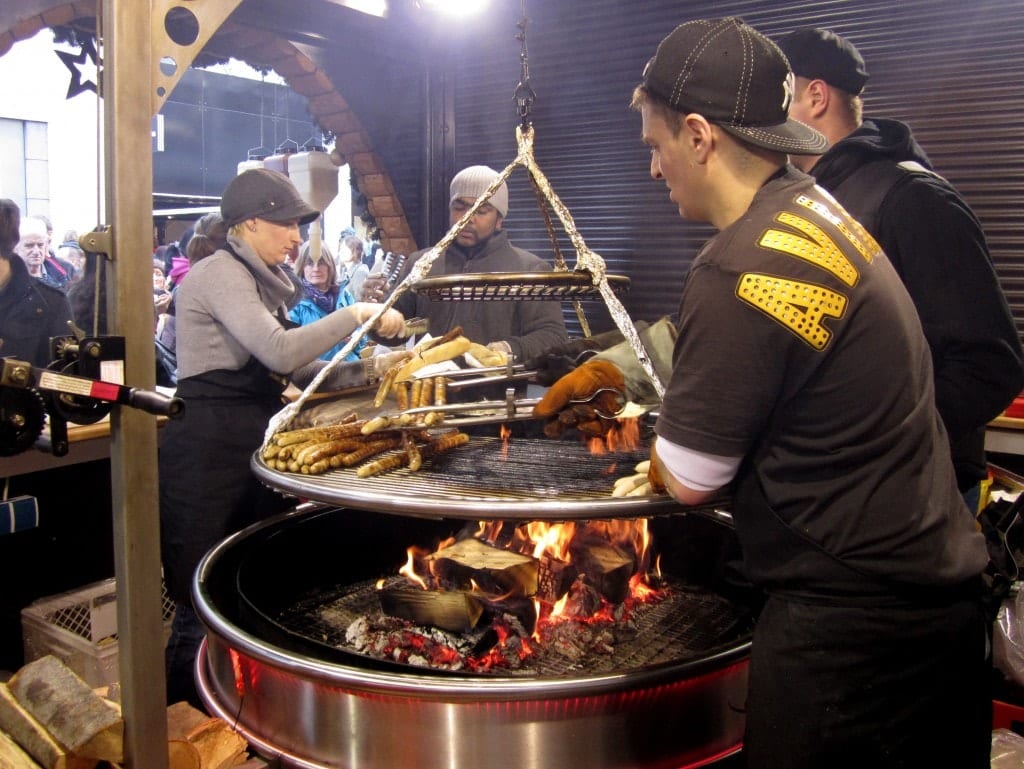 I have yet to meet a man whose eyes wouldn't glaze over in excitement at the thought of maneuvering a spinning meat-covered grill over a big fire.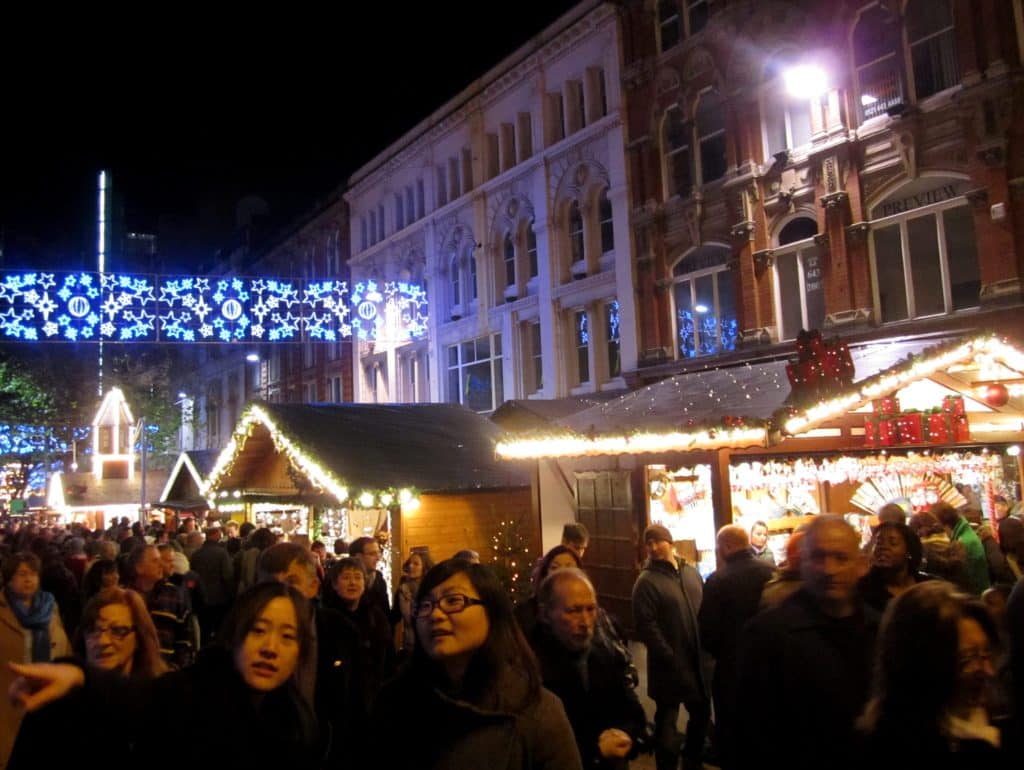 Birmingham looked most beautiful at night, with all of the Christmas stalls illuminated.
Our day in Birmingham made a really nice day trip and a lovely introduction to the West Midlands.  I definitely recommend visiting during the Christmas season to enjoy the markets — and the gluwein and sausages, of course!
Get email updates from Kate
Never miss a post. Unsubscribe anytime!