Adventurous Kate contains affiliate links. If you make a purchase through these links, I will earn a commission at no extra cost to you. Thanks!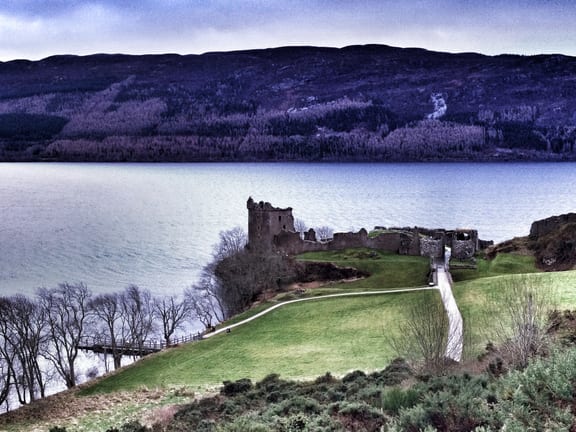 This week, we have a question about long-term travel for people done with the hostel scene.
Hi Kate,

I am hoping to travel through England, Ireland, and Scotland this year around July-October, but with limited money.  My biggest cost will be accommodation.  I will be 53 years old, travelling alone, and not really wanting the backpacker lifestyle, but will if that's the only way.

My question is, what would you recommend in the way of accommodation?
I can relate to this question.  As many wonderful memories as I have from staying hostels, the older I get, the more I realize I can't do dorms for much longer.  I like having my privacy and my own space.
The good news is that hostels and backpacking are not the only way to travel on the cheap.  Here are some methods of accommodation that I recommend:
Short-term rentals.  This is one of the biggest travel trends of the last two years or so.  While short-term rentals have always been available in the form of apartment or villa rentals, the market is now allowing more people to rent out their own places.  You'll find the greatest selection on Airbnb (and I'm giving away $25 off your first stay if you sign up through here!).
You can rent rooms in people's homes — from crashing on a couch to having your own bedroom to even renting out the entire apartment — often at a fraction of the price of hotels, with far more conveniences.
HostelWorld.  Despite the name of the site, you can actually find much more than just hostels on here — like B&Bs, simple guesthouses, and other forms of nontraditional lodging.  There's so much more than you think!
And keep in mind that not all hostels are wild party places for twenty-somethings.  Many hostels are quiet, have private and/or family rooms, and suit people of all ages.  I stayed in one hostel like that about a year ago.
Couchsurfing.  Don't knock it just yet — Couchsurfing is incredibly diverse, and people of all ages are welcomed with open arms.  You can request a couch with a couple or someone close to your age.  And it's not just for couches.  Like Airbnb, you could have a whole room to yourself.  For free!
There are more options that require more planning ahead, but are still great:
Home Exchange.  Did you see the movie The Holiday, when Kate Winslet swaps her cute English cottage for Cameron Diaz's Hollywood mansion?  Just like that.  You swap homes, pets, cars, everything.  Start here.
Housesitting.  If you're willing to take care of a property and, most often, a few furry creatures, consider housesitting.  My friends Dalene and Pete of Hecktic Travels have housesat all over the world and wrote an excellent guide to housesitting.
The world is full of ways to travel long-term on the cheap.  Have a great time in England, Ireland and Scotland!
Got a burning travel question?  Email your travel questions to kate [at] adventurouskate [dot com] with the subject "Ask Kate."  Maybe next week yours will be used!
Get email updates from Kate
Never miss a post. Unsubscribe anytime!