Adventurous Kate contains affiliate links. If you make a purchase through these links, I will earn a commission at no extra cost to you. Thanks!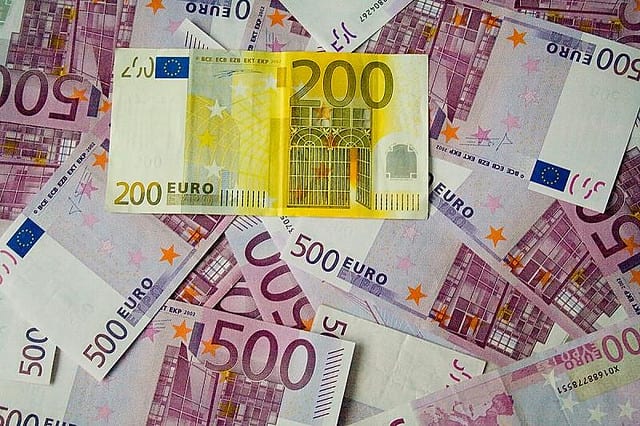 This week's question is about how to handle money — and are traveler's checks worth it?
I am going to Abu Dhabi for a 10 day trip in the spring — how should I handle my money? Do I need to get travelers checks? Can I use my debit and credit cards instead?
The single best advice I can give for handling your money while traveling is to use cards that don't carry foreign transaction fees.  I have a Charles Schwab debit card that doesn't charge foreign transaction fees — and it also refunds all my ATM fees at the end of the month.
For a credit card, I have a Chase British Airways visa that I use to earn miles.  I also take an American Express card with me for backup, mostly because they are fantastic when you have an emergency abroad (like if your cards are stolen and you have no means of getting money, which has happened to me twice).
If you can't get a card like this before your trip, minimize your ATM transactions.  If your bank charges you $5 per transaction in Abu Dhabi, just take out larger amounts of money less often.
Another tip — call your credit card providers before your trip and tell them that you'll be in Abu Dhabi so that they won't shut down your card for unusual activity.
As for obtaining foreign currency, the best exchange rates are at ATMs.  Because of this, I never get currency in advance — I simply wait until my plane lands and get it at the airport ATM.  (The one exception: when I have to pay a visa upon arrival.  Many countries will accept US dollars, euros or British pounds for visas, but some require the local currency.  Do your research and find out what they accept.)
It's also a good idea to hide backup cash in different places in your luggage.  Don't keep it all in one place.  (I sometimes hide money inside a tampon applicator — I guarantee no man will touch it!)
As for traveler's checks, I haven't used them in years.  It's tough to find people who will accept them, and the exchange rates are pretty awful.  That said, they can be good for a backup stash of cash to hide in your luggage because if they're stolen, you can get all your money refunded.
But since you're on a short-term trip, I don't think they're necessary.
Have a fabulous time in the desert!
Want Kate to answer your travel question?  Email kate [at] adventurouskate [dot] com and perhaps yours will be answered next week!
Get email updates from Kate
Never miss a post. Unsubscribe anytime!