Adventurous Kate contains affiliate links. If you make a purchase through these links, I will earn a commission at no extra cost to you. Thanks!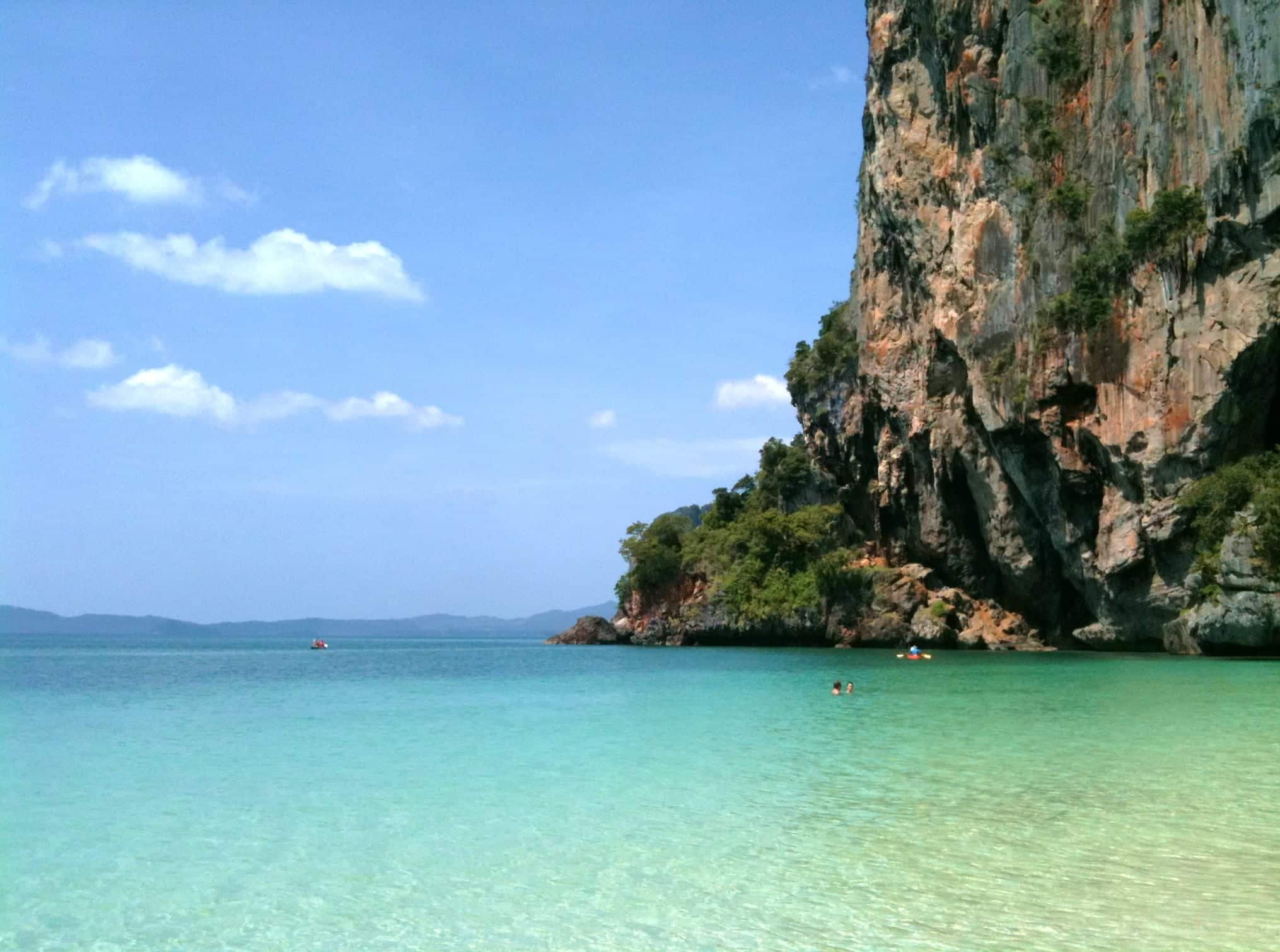 This week's question actually didn't come in through email — it was asked by a new friend of mine whom I met in New York!  I thought it would be great to elaborate on her question here.
"I need to do an Eat, Pray, Love trip.  Where should I go?"
Ah, Eat, Pray, Love.  Is there any book that has been so simultaneously embraced and reviled?  (Well, besides The Da Vinci Code, that is.  And the Twilight series…)
To those of you unfamiliar with the book, Eat, Pray, Love is the memoir of a woman in her early thirties who was left broken after a terrible divorce.  She decided to spend a year around the world: four months in Italy, where she would rediscover pleasure (EAT); four months in India, where she would meditate in an ashram (PRAY); and four months in Bali, where she would learn how to fuse the two (LOVE).
And without giving too much away, she rebuilt her soul in a beautiful way.
I'm on the side of embracing the book, mostly because Gilbert is an absolutely wonderful writer.  (Though I think her second memoir, Committed, is a far better book and should be required reading for every engaged couple!)
Now — if you're looking to do a trip to similarly recover from a difficult time in your life, there are lots of destinations that I recommend.  South Africa is a fantastic choice (God, I love it here).  Italy or Spain or Croatia — wonderful choices.  Turkey could be great.  Argentina?  Fantastic.
But there is one country that is a slightly better fit than all the rest:
Thailand.
Because no matter what you seek as your therapy, you will be able to find it in Thailand.  If you're looking to restart your life and perhaps make a number of changes, Thailand could not be better suited for you.  You will love it: I guarantee it.
It's a fantastic country, filled with great beauty and delicious food and perfect weather and incredibly kind, smiling people.
I would recommend trying to figure out how you can spend as much time in Thailand as possible — while a two-week trip would be fun, it would take a month or longer for you to make lasting changes in your life.
But Thailand is a perfect place to heal your soul.  Here are some ways:
Healing through spirituality — Thailand is a great place to delve into Buddhism, meditation or general spirituality — there are all kinds of meditation retreats in Thailand, including silent retreats.
Healing through learning — If you're looking to learn a new skill, Thailand offers the opportunity to lean everything from cooking to massage to yoga.
Healing through volunteering — Working for people less fortunate than yourself is a surefire way to put things into perspective.  Consider caring for abused elephants at Elephant Nature Park or working with the hidden refugee families in Bangkok.
Healing through nature — Friends of mine have told me that they are most at peace when by the ocean; others are at their best in the mountains.  Consider renting a beach bungalow on Koh Chang or a mountain cottage in Pai.
Healing through health — Many people I know came to Thailand to get expensive dental work done for a fraction of the price, or to improve chronic conditions with Eastern medicine.  (Plastic surgery and gender reassignment are also popular procedures in Thailand, but I obviously wouldn't suggest either until you've been in a better place for a long time.)
Healing through partying — If you want to blow off steam with buckets, parties, and nights out with new friends, I suggest you make your way to Koh Phangan for the Full Moon Party, one of the world's biggest parties.  Koh Phi Phi is a great party island, too.  And don't forget Bangkok!
Healing through food — With a street cart on every corner, you're in the right place.  🙂
More for Less
Probably the biggest selling point of Thailand is that it's an exceedingly pleasant place to spend time for far less than what you'd pay at home.  You could live on a backpacker's budget for $15-25 per day in northern Thailand, $30-40 in Bangkok, and $40-50 in the islands in the south.  It will cost less if you rent an apartment long-term.
I wrote about the people I met who were living long-term in Chiang Mai — they found a way to live simple lives filled with limited but fulfilling work, volunteering, good food, and time spent with friends most days of the week.
No matter what you decide, Thailand will have a way of healing you.  I promise you that.  Good luck.
Get email updates from Kate
Never miss a post. Unsubscribe anytime!