Adventurous Kate contains affiliate links. If you make a purchase through these links, I will earn a commission at no extra cost to you. Thanks!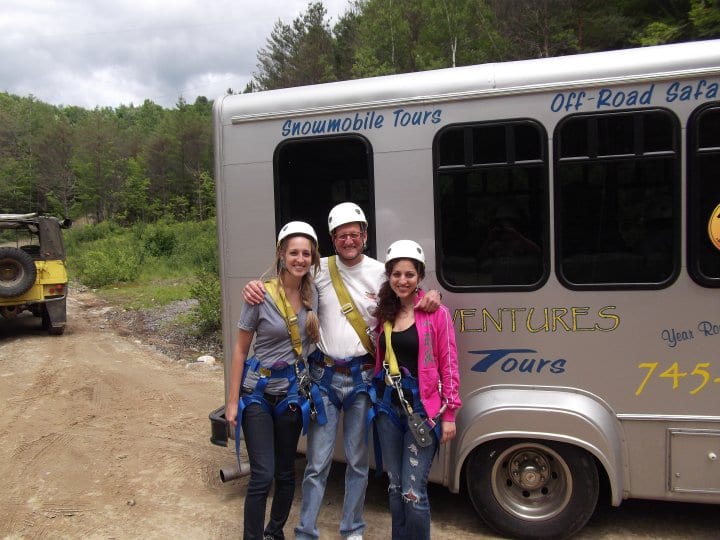 This week's question is about how to help your parents adjust to the idea of you traveling — long-term or short-term, solo or with someone else.
Hi Adventurous Kate!

I'm planning to travel abroad for an extensive length of time (most of 2013), and my parents are very nervous about this. I'm 28, single, financially independent, and two years ago I spent five weeks traveling around SE Asia (4 weeks with a group, 1 week alone) and survived just fine. For this trip I'm planning to start in New Zealand / Australia to get my feet wet, and then continue on to many places in Asia and Africa.

All of this is concerning for my mom and dad. They say they support my decision to travel next year, but they've vocalized how anxious they are and the topic has created somewhat of a rift in our relationship.

Do you have any tips for making parents feel more comfortable when their adult children decide to go globetrotting?
In short: communication, communication, communication.
Be prepared to talk extensively about how you plan to stay safe while traveling.  Safety is likely your parents' biggest concern.  Talk your way through worst-case scenarios — if all your credit cards are hacked, if you end up severely injured, if you're robbed, if you run out of money.  Familiarize them with your travel insurance.  Talk about not drinking too much and the prevalence of date rape drugs in party destinations.
Be in touch with people who have done the same thing you are planning to do.  One of my big influences before I started traveling was Lillie from Around the World L — she traveled Southeast Asia for several months on her own at the same age as me two years before I did.  (And it didn't hurt that she was from Boston as well!)
Showing my parents that a girl like me had done the same thing successfully gave them more reassurance.  (This is especially important for North Americans, as we don't have a gap year culture like the rest of the world.)
Encourage them to ask you questions.  They might be worrying about things that never crossed your mind.  Your parents might believe war is still going on in Cambodia or the Balkans, while those conflicts have been long over.
Have a long-term plan to talk about — even if you're not sure.  Protecting your career is probably your parents' second-biggest concern. Even if you're not sure what you're going to do, have at least a rough plan post-travels, whether it's going back to work in your hometown or finding a job abroad.
Long-term travel has a way of changing you, and don't be surprised if you have an entirely new plan once you come home.  But your parents don't need to know that before you set off.
Most importantly: promise to communicate frequently.
When I planned my initial six-month Asia trip, my parents requested that I email them once a day.  I thought they were crazy and that once a day was far too often.  They insisted, and I agreed to do it, sending off my first dispatches from Bangkok.
Then, to my great surprise, I grew to love it.
Every day, I emailed my parents and sister a few lines about my day.  And I still do — not every day when I'm in London, but every day when I'm on the road.  Now that I take most of my pictures on my phone, I email them a few pictures from the day is well.
If I'm going someplace where internet is limited, I let them know in advance.  (And the only places where there has ever been NO working internet was Don Det on Laos and on the Blue Train in South Africa.  You'll be hard-pressed to be cut off from the internet!)
This communication reassures them that I'm safe and keeps our communication lines open.
There are lots of things you can do to help put your parents' minds at ease, but don't expect them to feel completely better until you've been traveling for awhile.  Many of their fears are based in the unknown and they won't be able to understand until they experience it themselves.
Still, sometimes, that's not enough for some parents.
And that's very difficult and hurtful.  In that case, all you can do is tell your parents that you love them, that you appreciate what they have to say, that they raised you to make good decisions, and that you've decided to travel.
Good luck.  And go have the time of your LIFE!
Got a question for Kate?  Email it to kate [at] adventurouskate [dot com] with the subject "Ask Kate."  Your question could be next!
Get email updates from Kate
Never miss a post. Unsubscribe anytime!