Adventurous Kate contains affiliate links. If you make a purchase through these links, I will earn a commission at no extra cost to you. Thanks!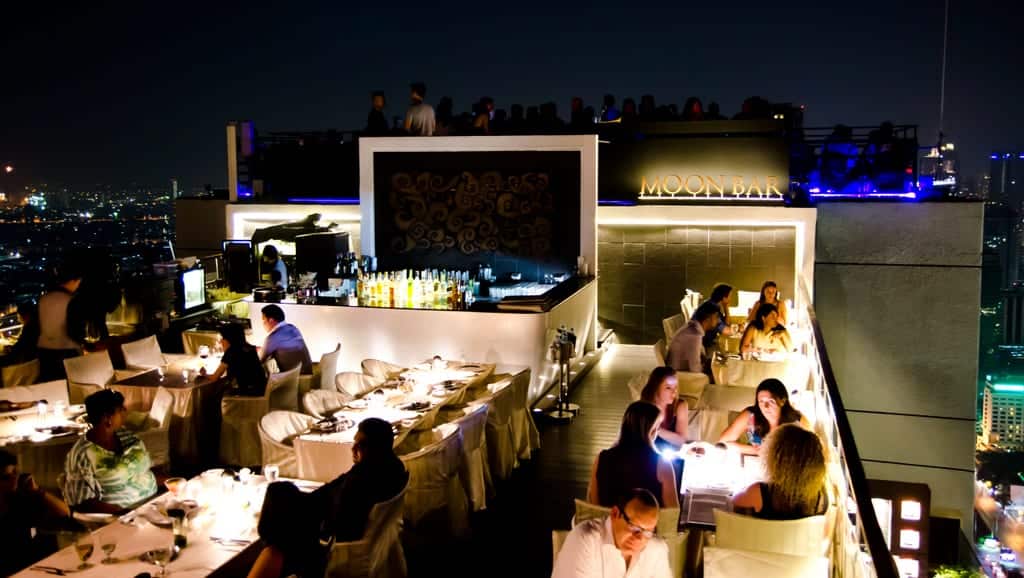 The following branded content post is brought to you by Yonderbound, a new hotel booking site. This post gave me the ability to show off my favorite hotels, and I decided to take you on a tour of my favorite party hotels in Bangkok and Vegas. Enjoy!
If you're going to splurge on a luxury hotel for the first time ever, the two best places to do it are Bangkok and Las Vegas.
Why these two cities? They both offer a huge volume of luxury hotels and always have good availability — and for that reason, they cost far less than they should. You can get a luxury resort in Bangkok or Las Vegas for the same price that you would pay for a budget hotel in a non-central neighborhood in New York or London.
It's even more acute right now in Bangkok. Following the coup, travel to Thailand is down and hotel prices are lower than ever — but one thing never sacrificed in Asia is luxury, and Asian luxury is on a whole different level. As for Vegas, it's just VEGAS. It's extreme and crazy and fun.
So if you've spent your adult life hostel-hopping and budget traveling and you've always wanted to try something a bit more upmarket, these are two great places to get started without breaking the bank.
Introducing Yonderbound
I was recently introduced to Yonderbound, a new hotel booking site with a fun twist — Yonderboxes, or collections of handpicked lists of hotels with a theme. You can browse the top Yonderboxes or create your own — essentially, it's like Pinterest for hotels, and it makes it easy to book your hotels immediately from the interface whenever you're ready.
Looking for the best hotel pools in the world? There's a Yonderbox for that, as there is for budget travel in Costa Brava, Spain (a region that I love dearly), and hotels close to nude beaches if you're looking for a walk on the wild side.
What I like about Yonderbound is that it allows you to organize everything as much as you'd like, and it also has an extensive collection of properties.
I put together three Yonderboxes of my own: Bangkok hotels with rooftop bars, stylish and modern Boston hotels, and the best places to party in Las Vegas. All places with which I am very familiar!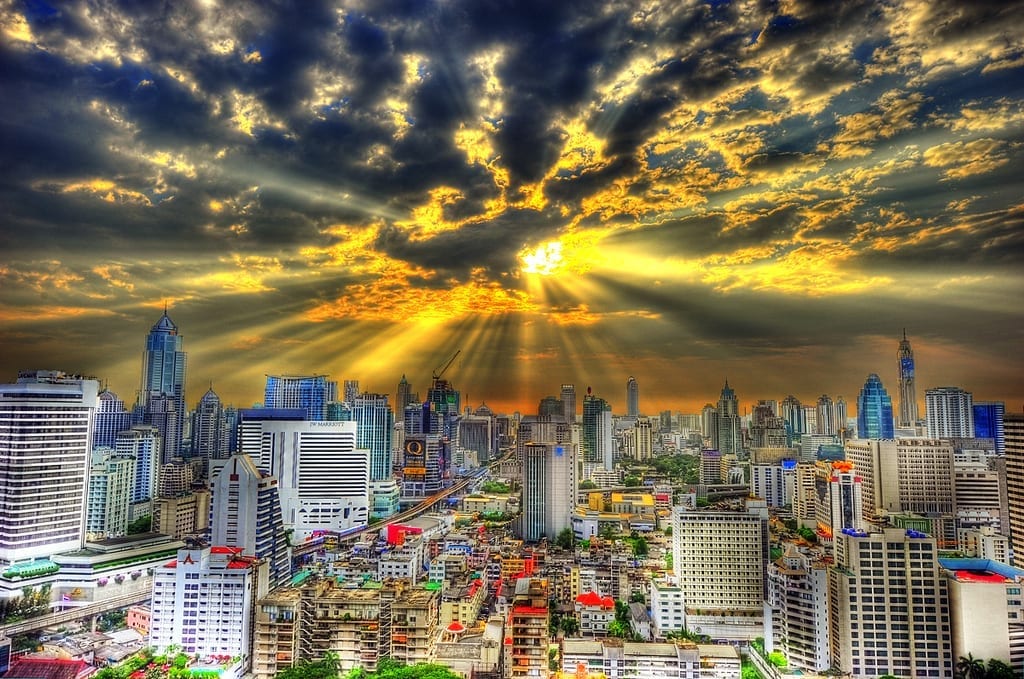 Bangkok Hotels with Rooftop Bars
Did you know that Bangkok is one of the best cities in the world for rooftop bars? There are tons of them. The weather is hot year-round (though it's rainier from May through October), it's dirt cheap, and it's a party city.
This Yonderbox that I put together contains a selection of luxury hotels with rooftop bars, including the Hotel Muse, home to a rooftop speakeasy, and the Baiyoke Sky Hotel, home to the tallest rooftop bar in Bangkok.
My favorite hotel on the list? The Banyan Tree. I love the ambiance at Moon (pictured at the top of this post).
Best Places to Party in Las Vegas
I've spent a lot of time partying in Las Vegas (and I'm hoping to go back this December or spring) and have learned that the place where you stay plays a big role in how fun your trip is.
But is it that important where you stay? Yes. Vegas is an optical illusion — the distances are much bigger than they appear. It once took my friends 30 minutes to walk from their hotel room at TI to my hotel room at the Palazzo, right across the street!
What you want is to either be home to the best nightclubs and atmosphere (like the Palms) or in the middle of everything (like the Mirage) or, ideally, both (like the Venetian). The properties listed in my Yonderbox are the 10 top properties I'd recommend if you're going to Vegas to party.
My favorite hotel where I've stayed in Vegas so far is the Palazzo (though I've always wanted to stay at the Palms!).
Check out the Yonderboxes, see my recommendations, and even if you've never stayed in a luxury hotel before, this could actually be in your future!
Have you been to Bangkok or Las Vegas? Do you think they're the best places to splurge? Share away!
Get email updates from Kate
Never miss a post. Unsubscribe anytime!