Adventurous Kate contains affiliate links. If you make a purchase through these links, I will earn a commission at no extra cost to you. Thanks!
After arriving in Bangkok, I knew where to start my sightseeing: visiting temples!  Wat Pho and Wat Phra Kaew are the two most famous ones, located right next to each other in Ko Ratanakosin.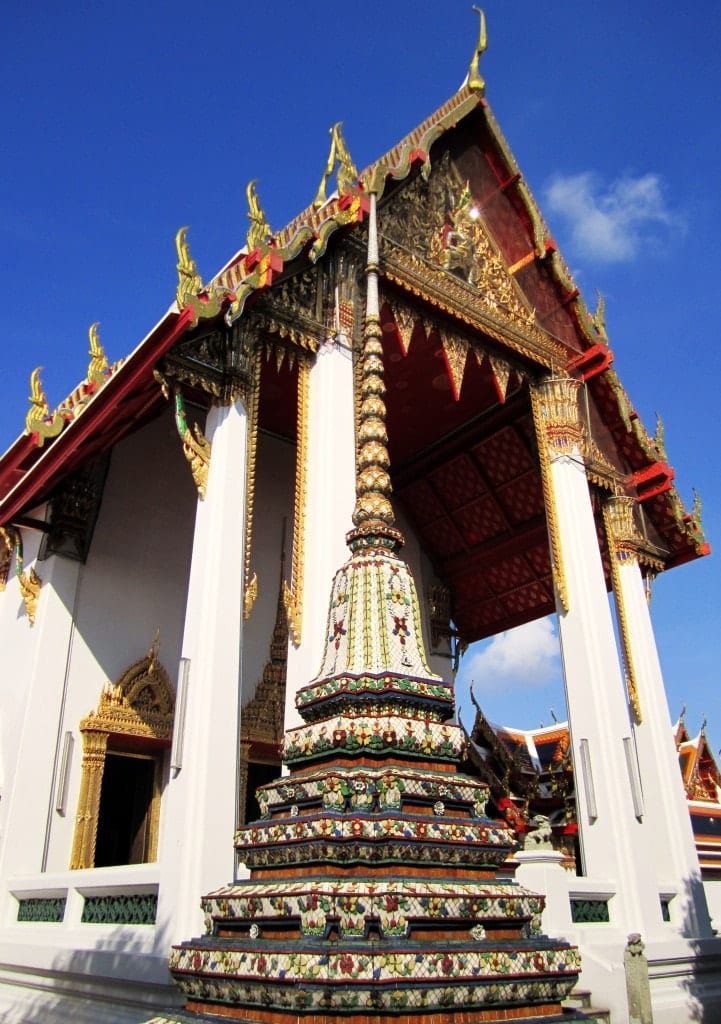 Wat Pho
Wat Pho is the oldest and largest temple in Bangkok.  And by temple, it's actually several temples within one complex.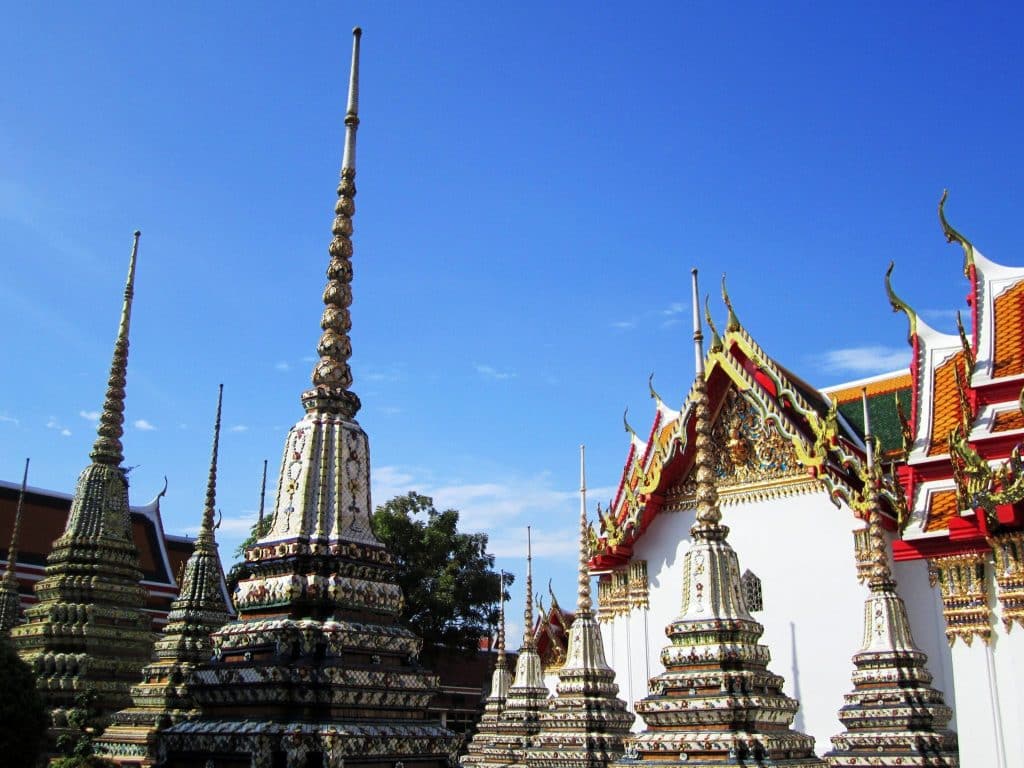 Wat Pho also has the largest collection of Buddha images in the country.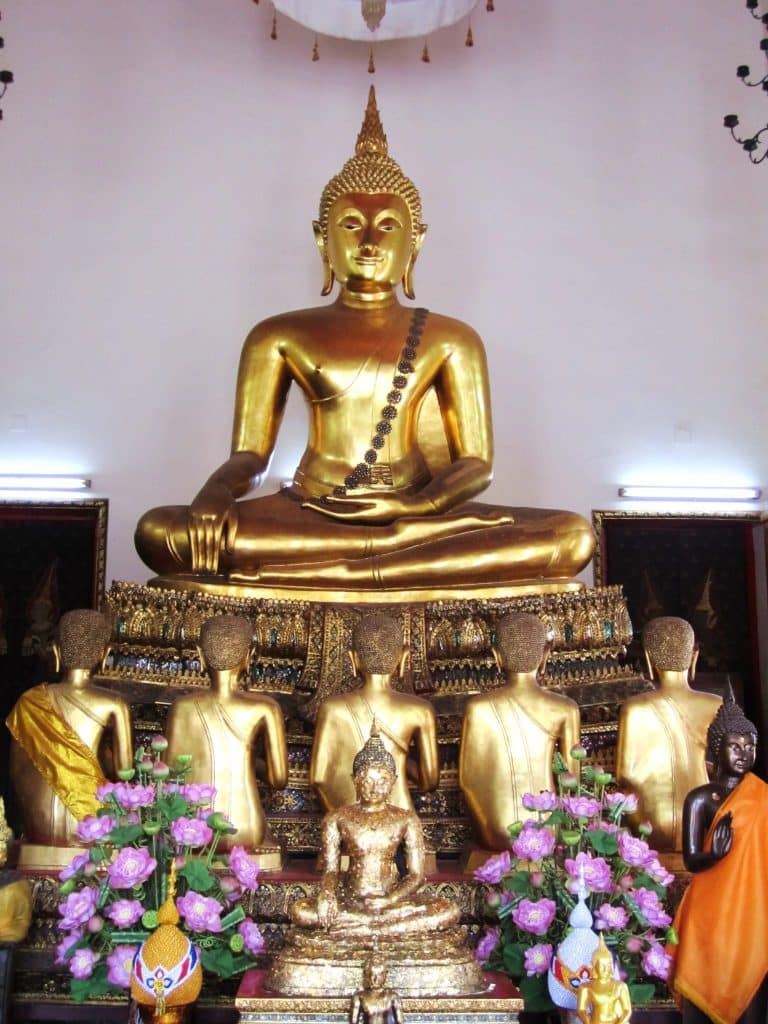 Of all the sights to see, the most stunning is the Reclining Buddha.  You'll be blown away by its size – just under half the length of a football field!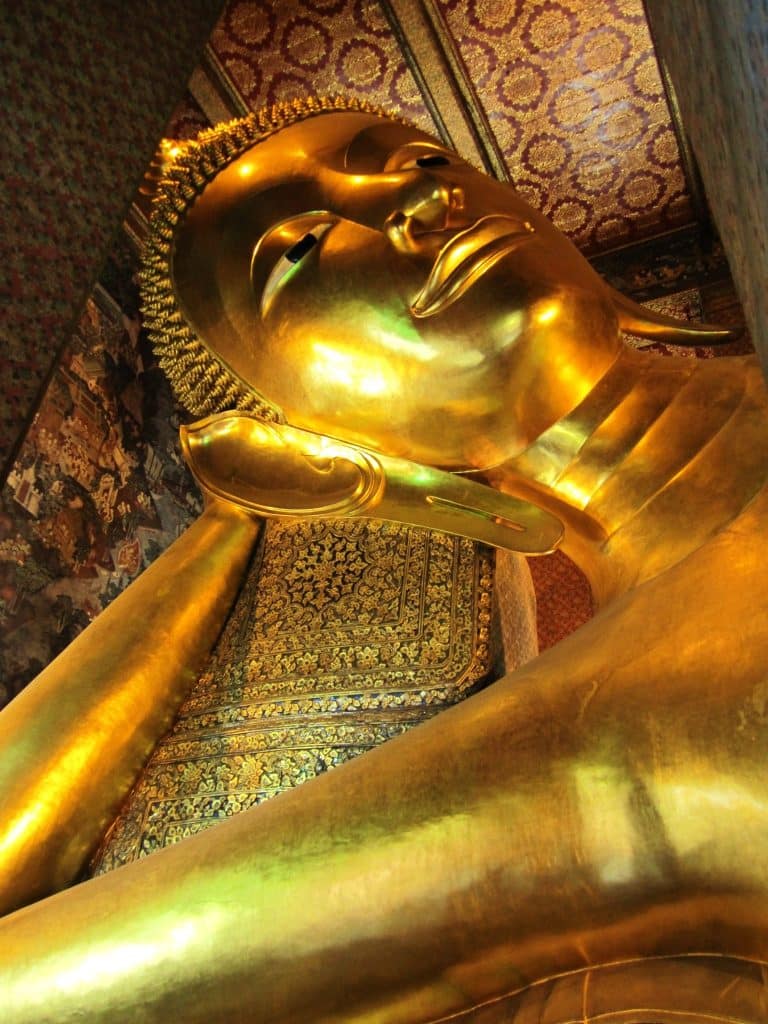 The Reclining Buddha depicts as Buddha passed into nirvana for the final time.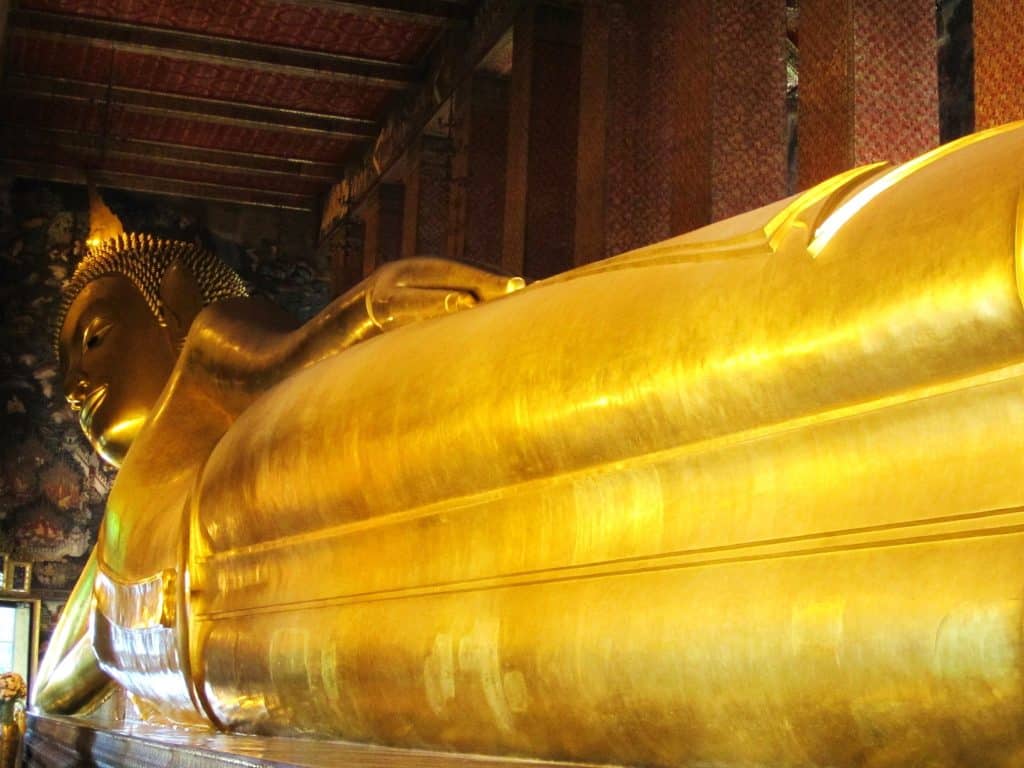 Wat Pho is also home to a Thai massage school – and you can get a Thai massage or foot massage right on the temple grounds!  They're not the cheapest ones in town, especially compared to what you can find on and near Khao San Rd., but still…Thai massages are very cheap.
Wat Phra Kaew
Wat Phra Kaew is the name of the Temple of the Emerald Buddha, another incredible sight.  The Emerald Buddha is actually made out of jasper and quite small, but stunning.  Three times a year the king dresses it in a new gold outfit to usher in the new season: hot, rainy or cold.
You can't photograph the Emerald Buddha, but sitting amongst devout Buddhists paying tribute to it was a wonderful experience.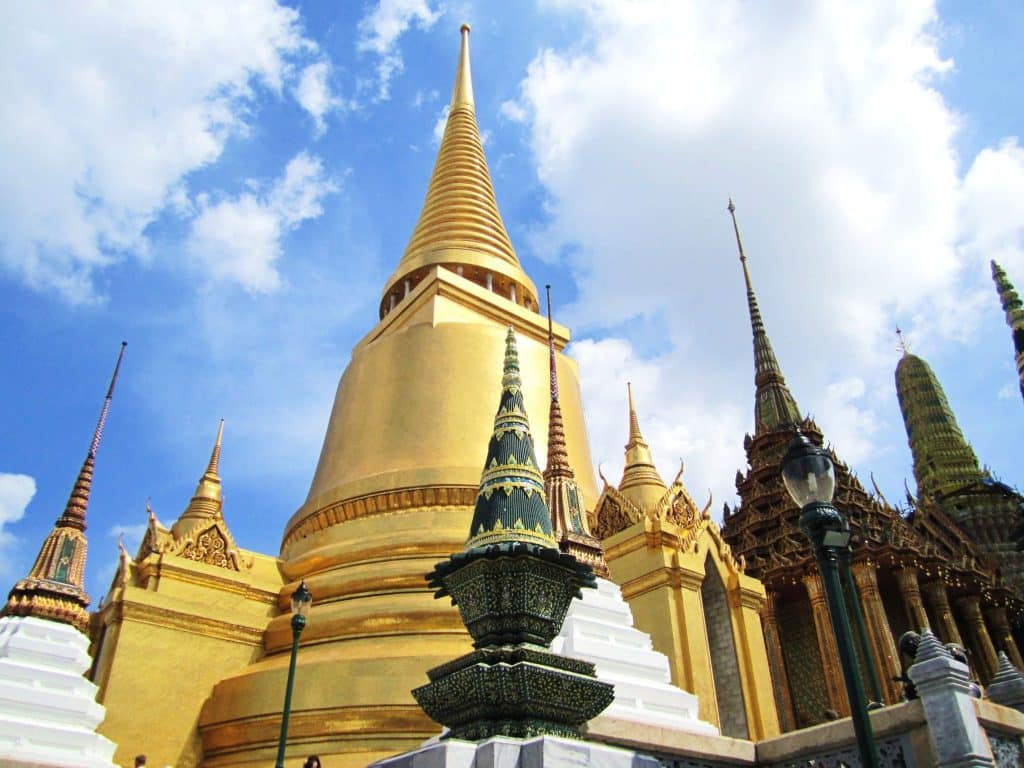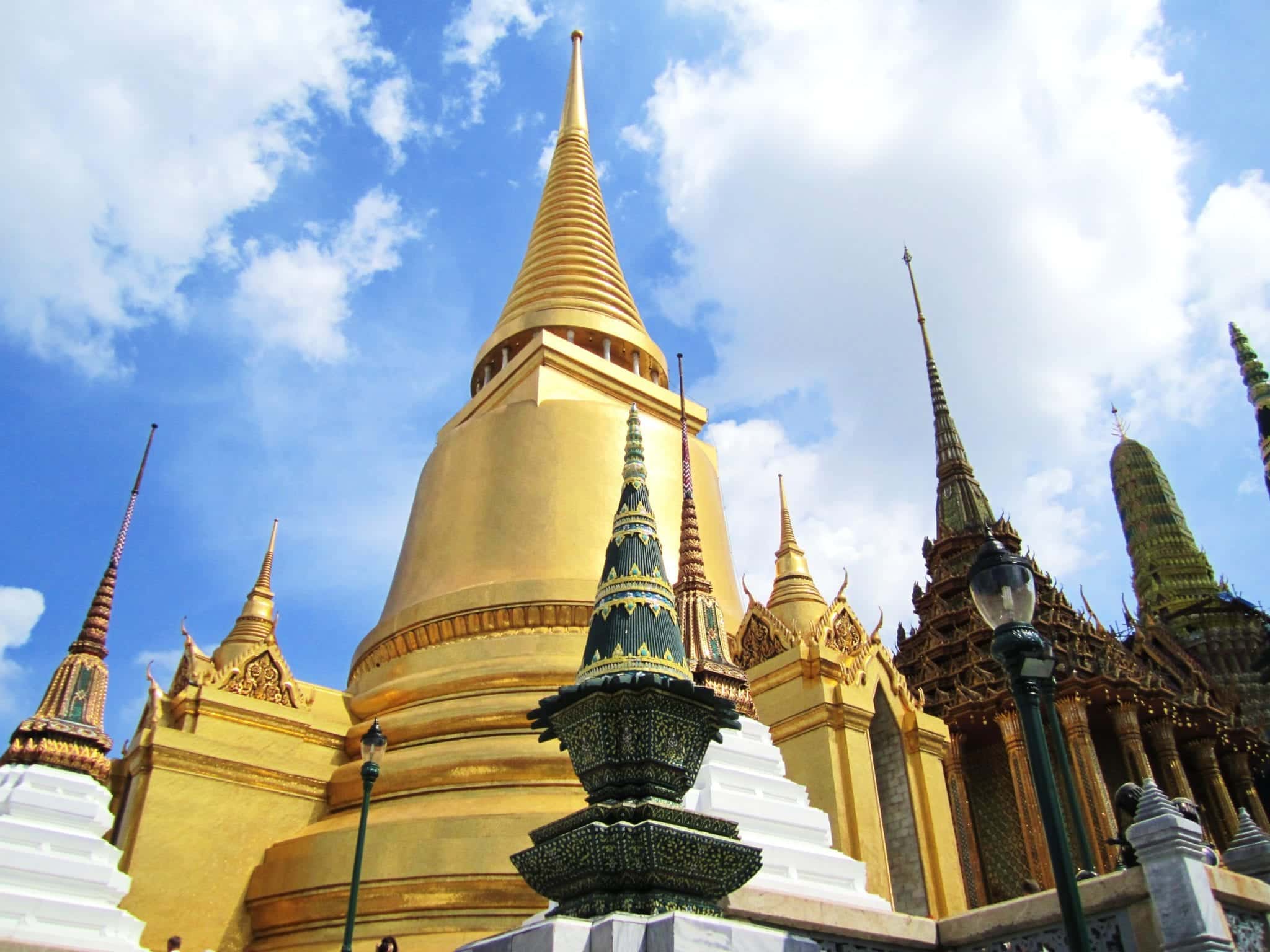 Every bit of gold here is real.  Most of the gold stupas are covered with glass.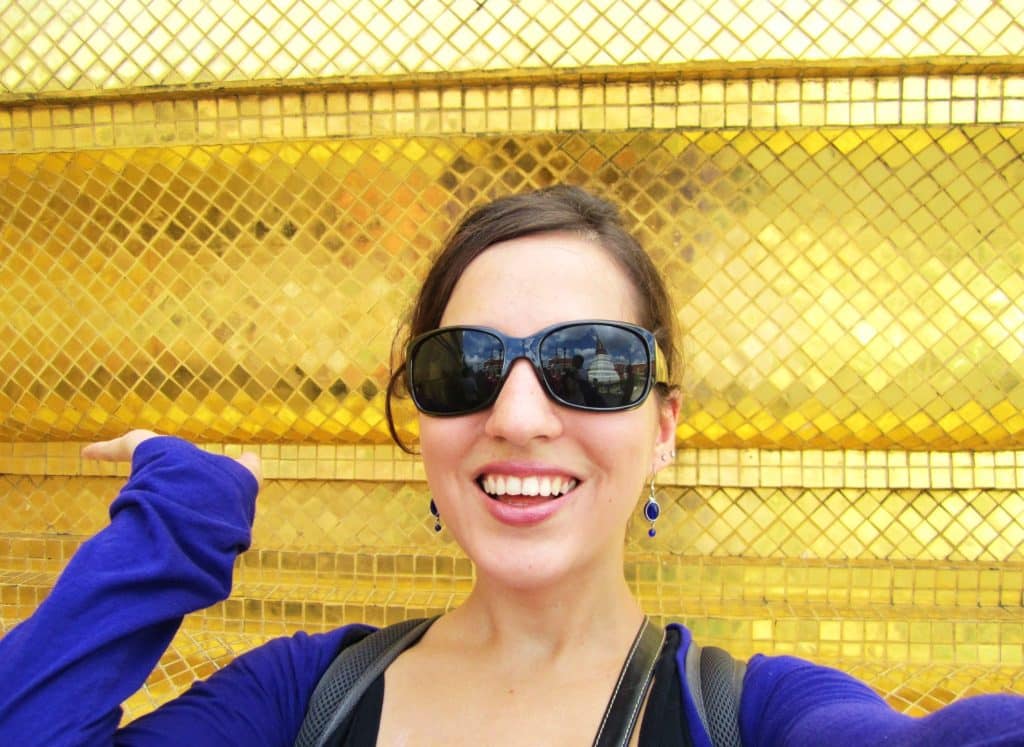 As a Leo, I'd be happy to drape myself in gold any day!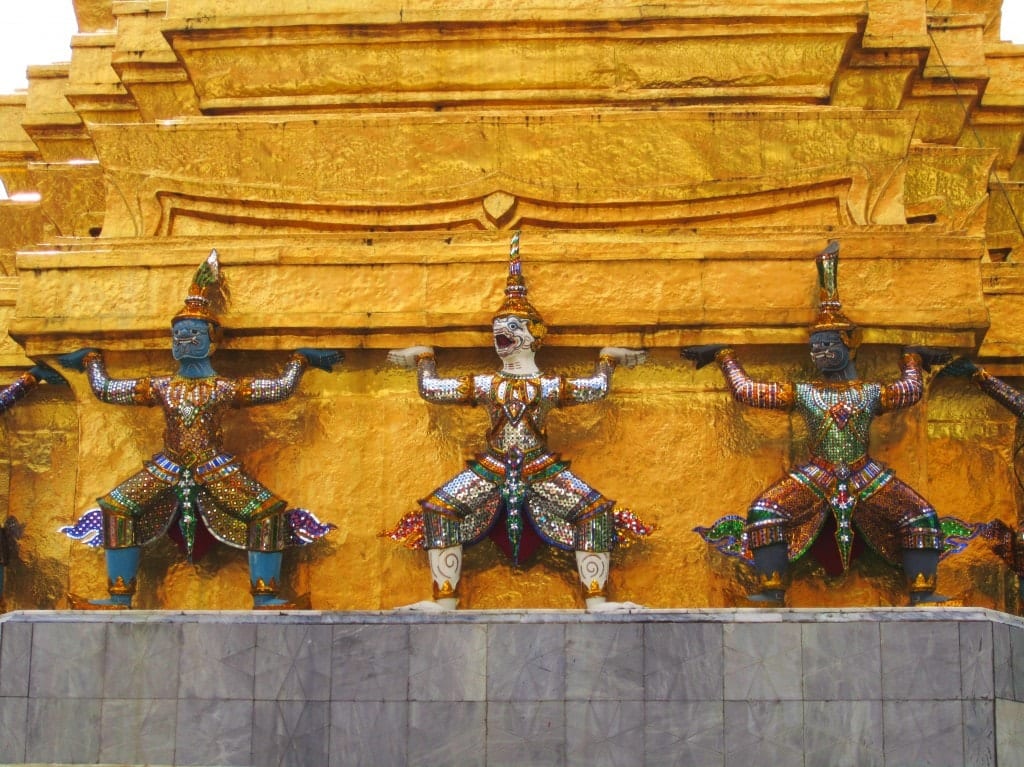 Monkey demons!
Gardens like these dotted both Wat Pho and Wat Phra Kaew.
The Grand Palace is also on the grounds of Wat Phra Kaew, and the architecture alone makes it worth visiting.  These are the images of Bangkok that you always see on postcards!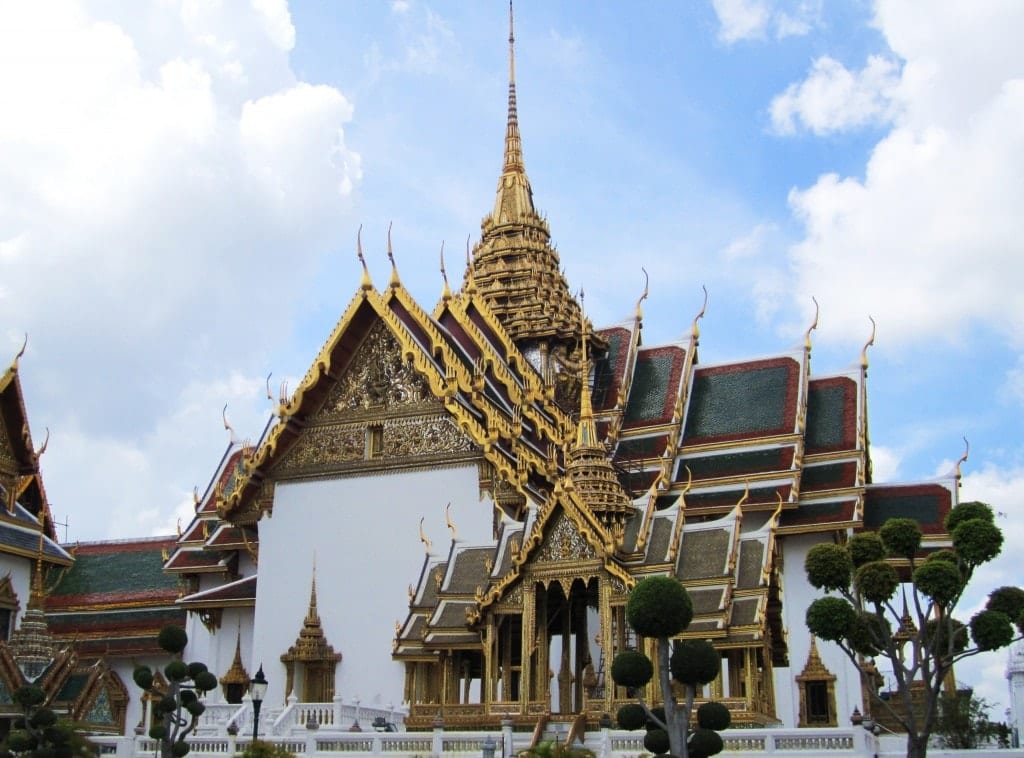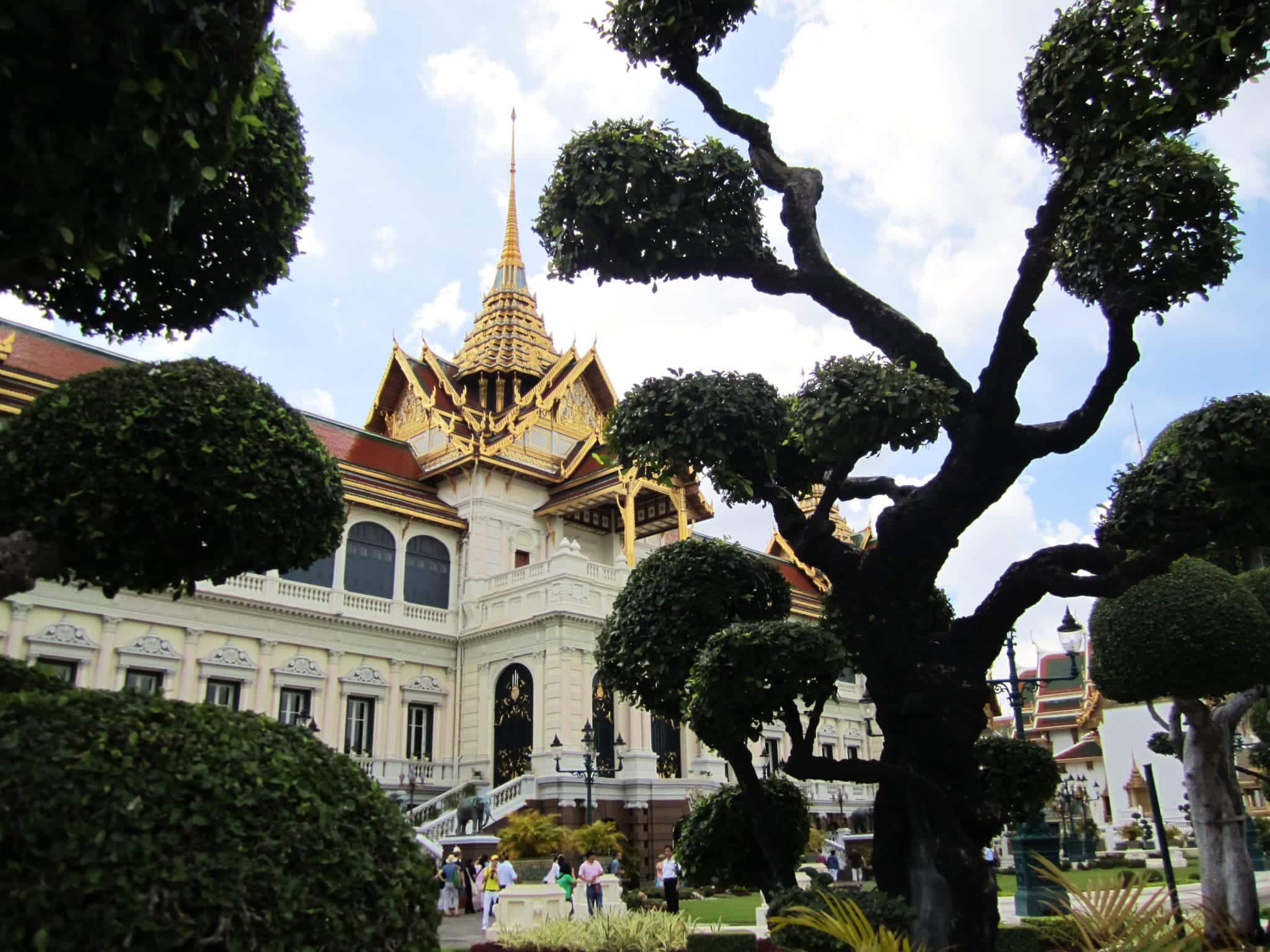 My one gripe was that both sites were filled with tourists who refused to respect the tradition of the sites with modesty.  Girls walked into temples with their bra straps hanging out.  People made goofy poses with the Buddha images.  Young couples pawed at each other.  Respect means more than just taking your shoes off, people!
Both Wat Pho and Wat Phra Kaew are well worth seeing, though Wat Phra Kaew is expensive at 350 baht ($11.50).  Wat Pho was 50 baht ($1.50).  If you're staying in Banglamphu, you can walk there.  Most importantly, ignore the tuk-tuk drivers who tell you that you can't go in because they're having a special ceremony – but they'd be glad to drive you elsewhere!
Get email updates from Kate
Never miss a post. Unsubscribe anytime!