Adventurous Kate contains affiliate links. If you make a purchase through these links, I will earn a commission at no extra cost to you. Thanks!
What took me so long?
I've been living in Europe for the past year and a half, traveling to Europe for a decade before that, and I only just made it to the wonderful city of Berlin.
The secret's out. This place is BEYOND fabulous. I fell in love hard and fast with Berlin, and it's already become one of my favorite cities.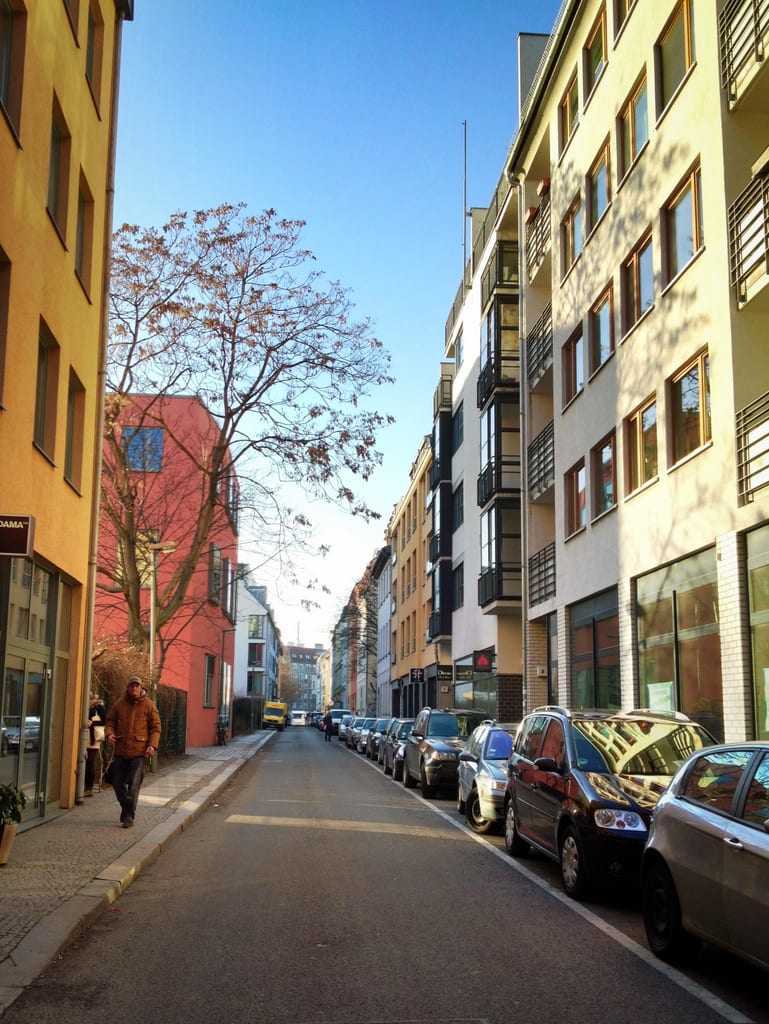 Europe's Hottest Start-Up Center
I have lots of friends — Americans, Canadians, Australians, Germans from elsewhere — who have moved to Berlin to take advantage of living in Europe's hottest city for start-ups and entrepreneurship.
Why is this? Berlin is central. Berlin is easily accessible. Berlin is cheap. And Berlin is actually an easy place to get a visa.
While staying long-term in Europe can be a challenge for most non-Europeans and especially Americans, who have no working holiday visa options, Germany's "artist visa" is one of the most straightforward ways for freelancers to stay in Europe long-term. My friend Adam managed to get a two-year visa, and he details his experience here.
From the moment I landed in Berlin, I felt like I was in Eastern Europe — not even Germany. There couldn't have been a bigger difference between tiny, dated Tegel Airport and Munich's chrome airport and shiny u-bahn system.
But that's not a bad thing. Berlin has all the advantages of being part of the economically strongest country in Europe — it just happens to look a bit grittier and cost a lot less.
Ridiculously Hip
Berlin's nightlife is legendary. When explaining Berlin nightlife in a nutshell, I love to use an example from my friend Cheryl, a former Berlin expat. Cheryl once went out to a 90s dance party at a Berlin club. Nothing unusual there — you can go to 90s nights at clubs all over the globe.
Well, in the middle of the night, smoke started billowing in the center of the club — and who took to the stage but HADDAWAY.
Yes, THAT Haddaway.
Only in Berlin! (The impromptu parties in subway stations aren't that bad, either.)
A lot of people compare Berlin to New York in the 1970s — but it's probably more akin to Austin or Portland today. Proud Austinites Erica and Shaun say that Berlin is one of the few places where they could love life — and fit in with their tattoos and piercings.
If I ever dared to ride a bike through a city — something I have yet to do — Berlin would be the place. Berlin is the single most bike-friendly city I've ever visited (though keep in mind I have yet to visit Amsterdam or Copenhagen). There are bike lanes all over the place and even separate stoplights for bikes.
Toward the end of my time in Berlin, it snowed for three days straight. Did this dissuade the bikers? Hardly at all. Berliners ride year-round, snow and all!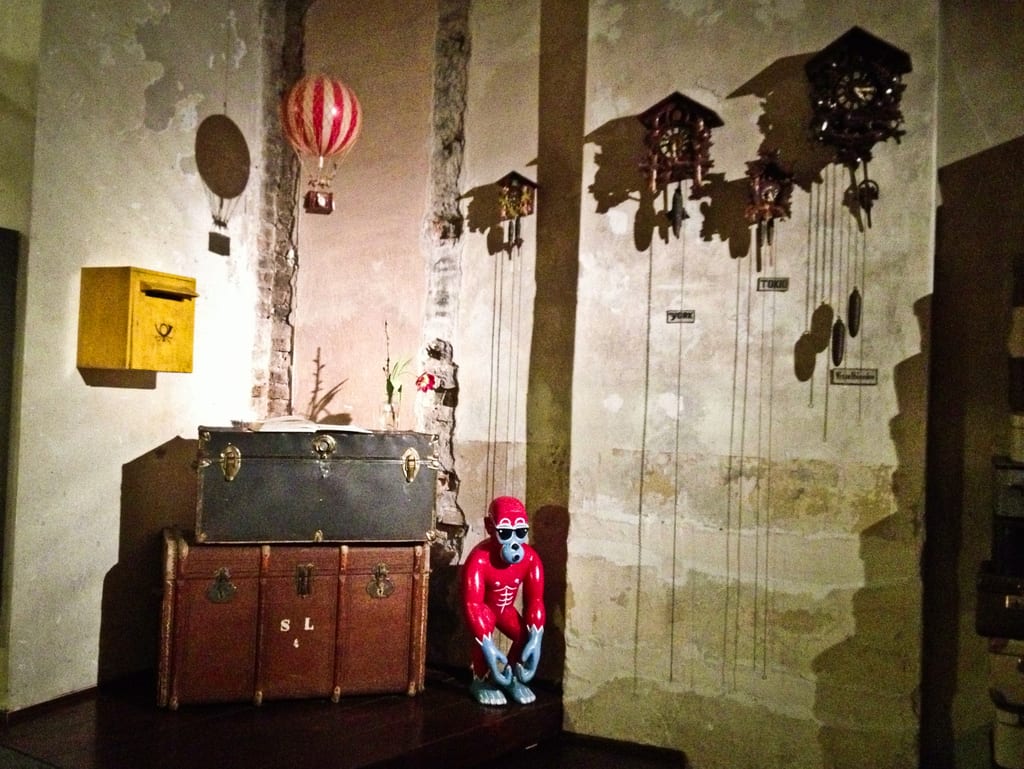 What My Berlin Life Would Be
Oh, it couldn't be easier to imagine what life would be like if I joined the masses and moved to Berlin with the rest of them! I've already had a taste of it, with tons of my blogger in friends in town for ITB Berlin, the world's largest travel trade show.
There would be so many things to do in Berlin — lots of business events and gallery openings.  Lots of nights out at funky piano bars with cheap glasses of prosecco.  Lots of lunches out — bibimbaps one day, banh mis another, cheap kebabs galore, and there's always room for currywurst!
The cheap prices do make a big impact. My friend Sebastian pointed out that living in Berlin means he can go out to lunch every day. It's such a little thing, but something that really makes a difference when it comes to quality of life.
But most importantly, I know I'd be among friends and fellow creative types. Moving to London and being among so many of my friends and fellow travel bloggers has made such a monumental difference in my life. Moving to Berlin would keep that up — only it would add a dose of eclectic artsiness.
Are there any downsides? The weather is cold, gray and overcast much of the time (though living in London, I don't think I have the right to say that!). Smoking is common in bars, which I don't like but can live with.
Without a doubt, Berlin has skyrocketed to the top of the "I Could Totally Live Here" List. So will I end up moving here someday? It's a very realistic possibility — more realistic than any of the other possibilities so far. We'll have to wait and see.
Get email updates from Kate
Never miss a post. Unsubscribe anytime!