Adventurous Kate contains affiliate links. If you make a purchase through these links, I will earn a commission at no extra cost to you. Thanks!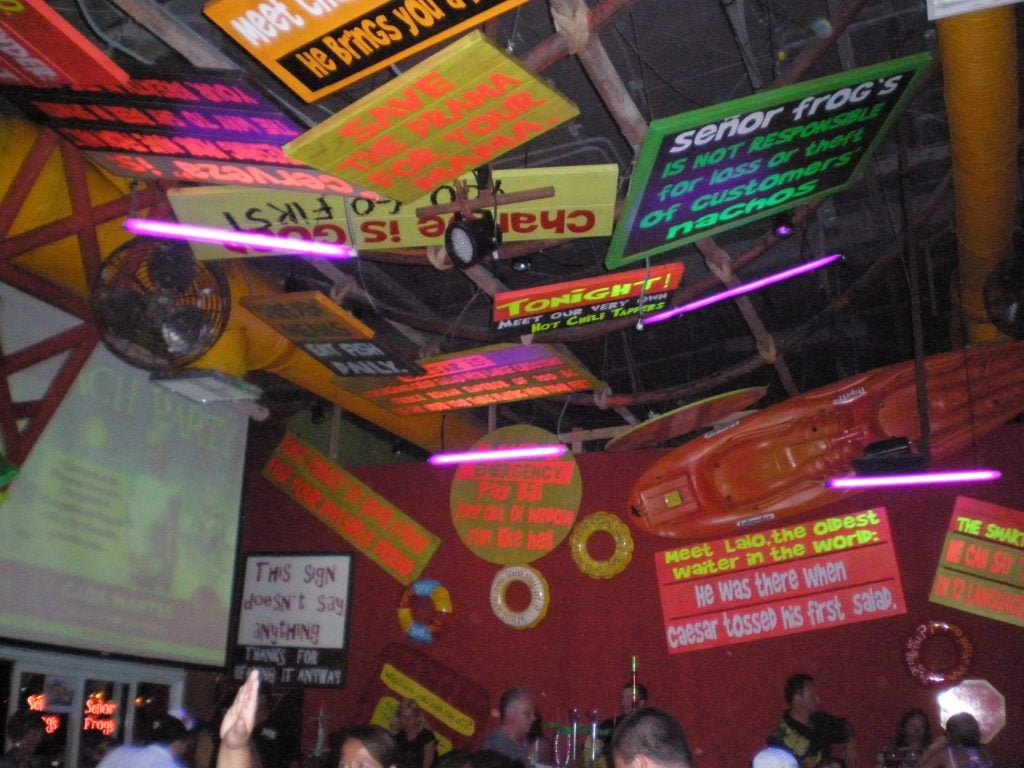 The best bar in Cancun is Senor Frogs.  Sure, there are lots of competitors for the title of Cancun's best bar — I'd put Carlos & Charlie's in second place — but Senor Frogs absolutely deserves its title.
Senor Frogs is the best Cancun bar because the staff make it their duty to make sure you're having a great time every minute.
It was a bit disarming at first — I posed for a picture with my margarita, and immediately two waiters hopped into the shot without even asking.  But it wasn't uncomfortable — it was just fun!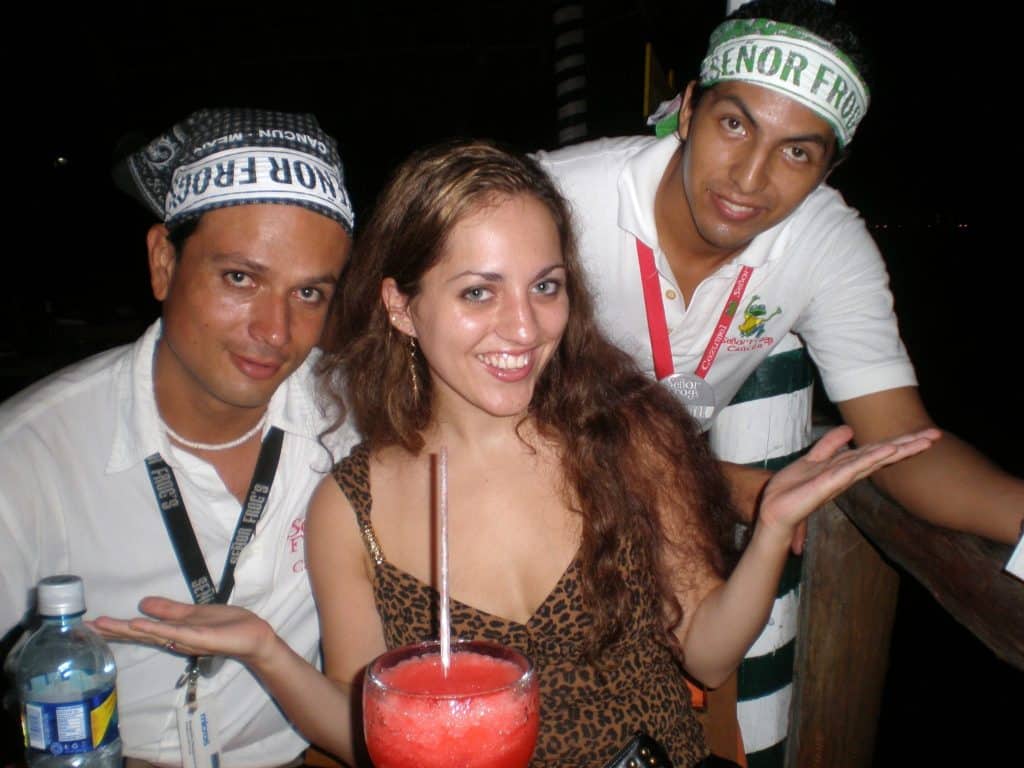 At Senor Frogs, which is a restaurant as well as a bar, you're not expected to just sit back.  Every few minutes, a staff member will pull you out of your seat to join in a dance, a contest, or a conga line where they shoot tequila straight into your mouth.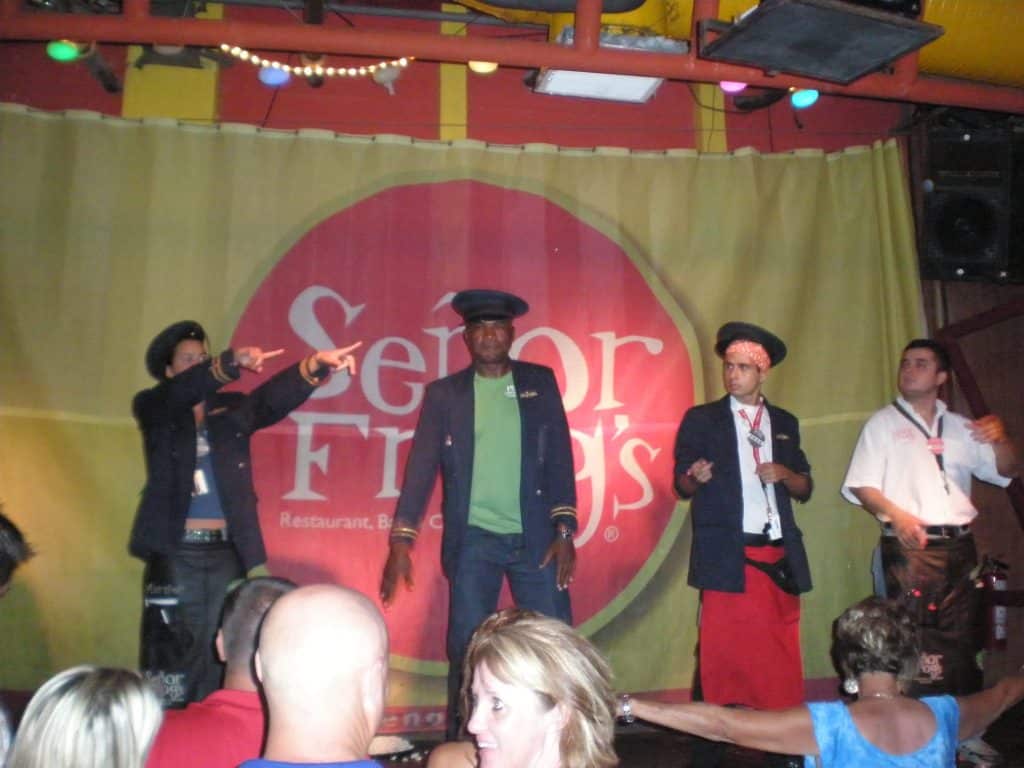 Dance music is played the rest of the time — but the performers rarely take a break.  Something entertaining is always going on!
Another great thing that makes Senor Frogs the best Cancun bar?  The hilarious shot girls.  They will hound you until you buy your first $2 kamikaze shot — but they don't tell you what comes next.
They'll feed you the shot while blowing a whistle, then bop your head around, pinch your chestal region, ladies, rub your head in their own chestal region, and slap you on the cheeks.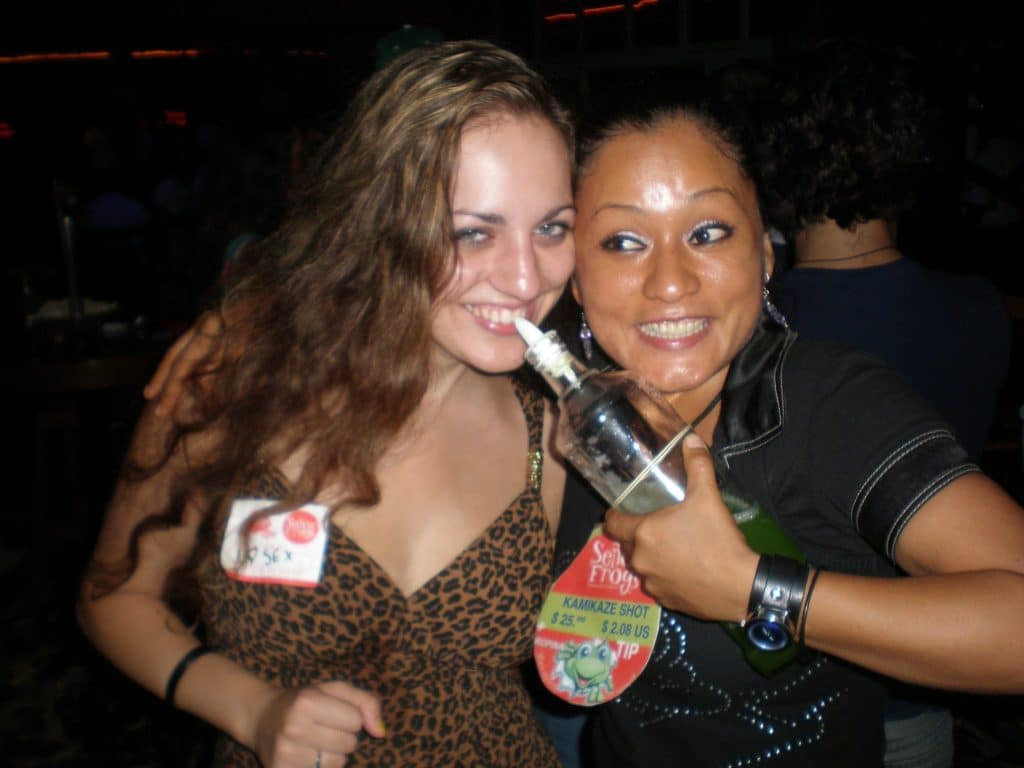 Lots of Cancun bars have gimmicks, but Senor Frogs has the best: a waterslide that takes you from the top of the bar to Nicupte Lagoon, the lagoon between Cancun and the mainland.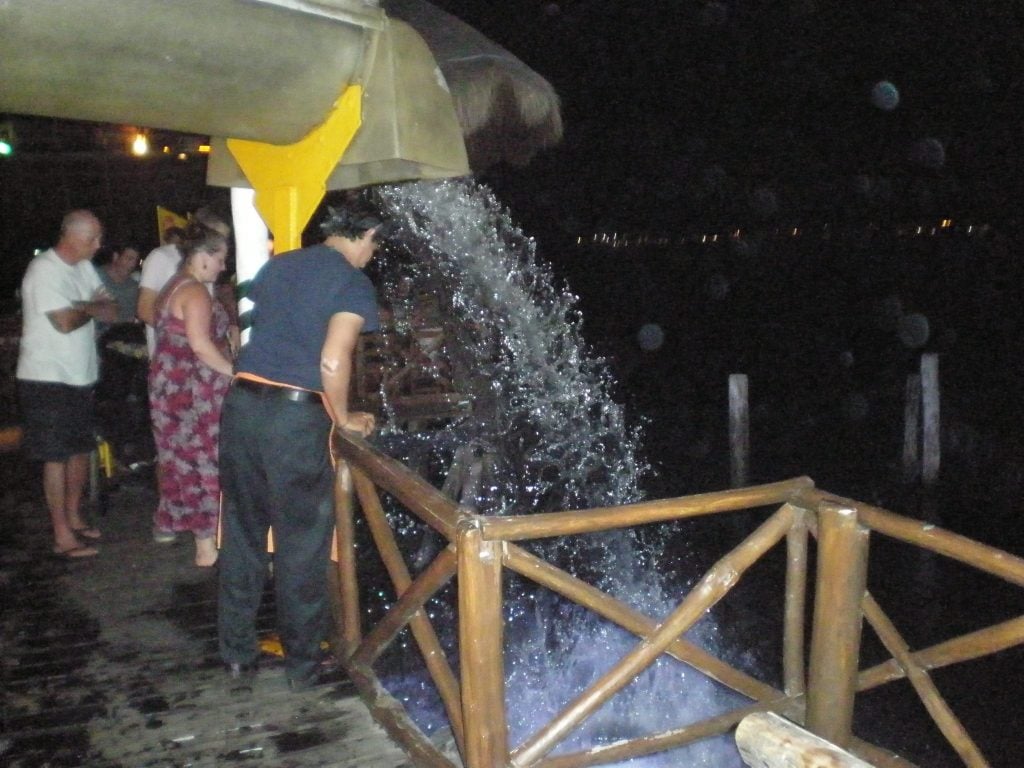 A lot of people freak out once they land in the lagoon — it's not the cleanest of waters, and you'll often see various animals swimming around.
My favorite thing?  The sign: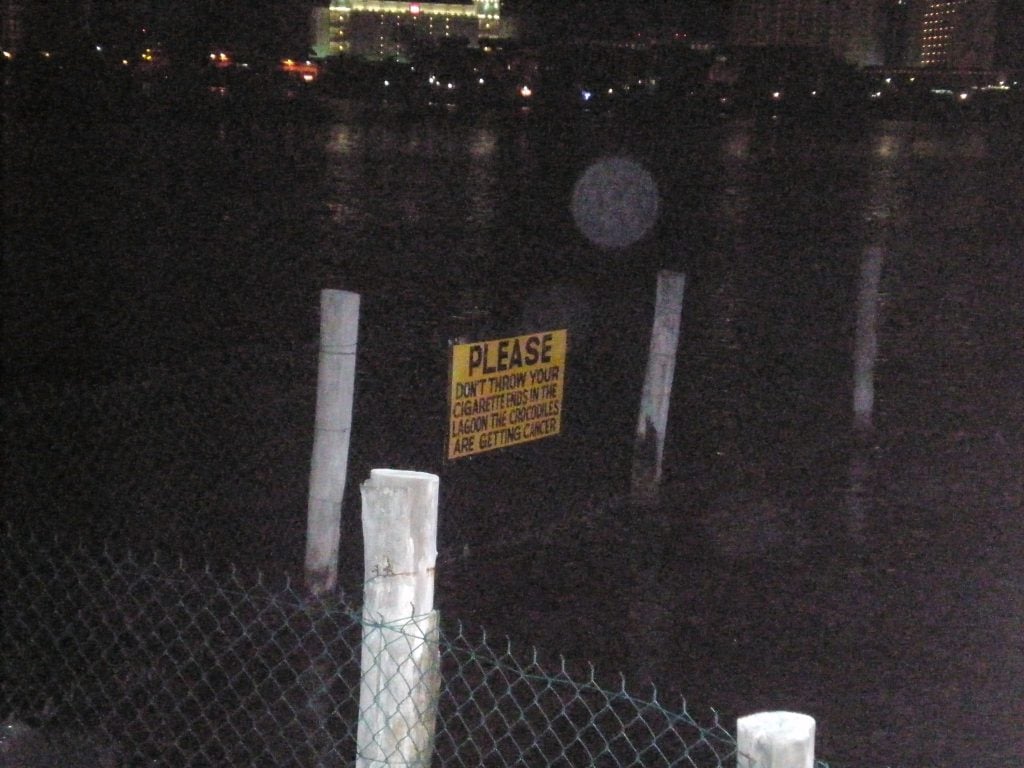 Please don't throw your cigarettes in the lagoon.  The crocodiles are getting cancer.
Senor Frogs is so much fun, nobody else could be the best bar in Cancun.  If you ever book holidays to Cancun and end up missing this place, please lie and tell me you went anyway!
Get email updates from Kate
Never miss a post. Unsubscribe anytime!