Adventurous Kate contains affiliate links. If you make a purchase through these links, I will earn a commission at no extra cost to you. Thanks!
Greetings from Porto, Portugal!  Actually, I'm writing this in Chester, England, but I prepared a few posts ahead of time in advance of TBU.  Believe me when I say that there's no time for blogging at conferences.
This week, the #FriFotos theme is "bridges" — another excellent and diverse theme.  I had fun going through my photo albums, looking for notable bridges around the world!
I couldn't start this photo essay without a photo of Dom Luis Bridge in Porto:
They say that in Porto, the easiest way to anger a local is to say, "What bridges?"  Porto's bridges are its pride and joy.  If this one looks strangely familiar, know that it was designed under Gustav Eiffel.
And for something completely different — this bridge in Pai, Thailand, freaked me out so much that I was almost afraid to cross it!  It looked like it was going to fall apart any minute.  The bridges tend to wash away whenever it rains hard.  I did the smart thing and chose a guesthouse on the town side of the river.
Paris has many famous bridges crossing the Seine, but the most famous one is the Pont Neuf, sitting just west of the Ile de la Cité.
One of my favorite border crossings in my travels was the wooden covered bridge on the edge of Vaduz, Liechtenstein — you enter from Liechtenstein and exit in Switzerland!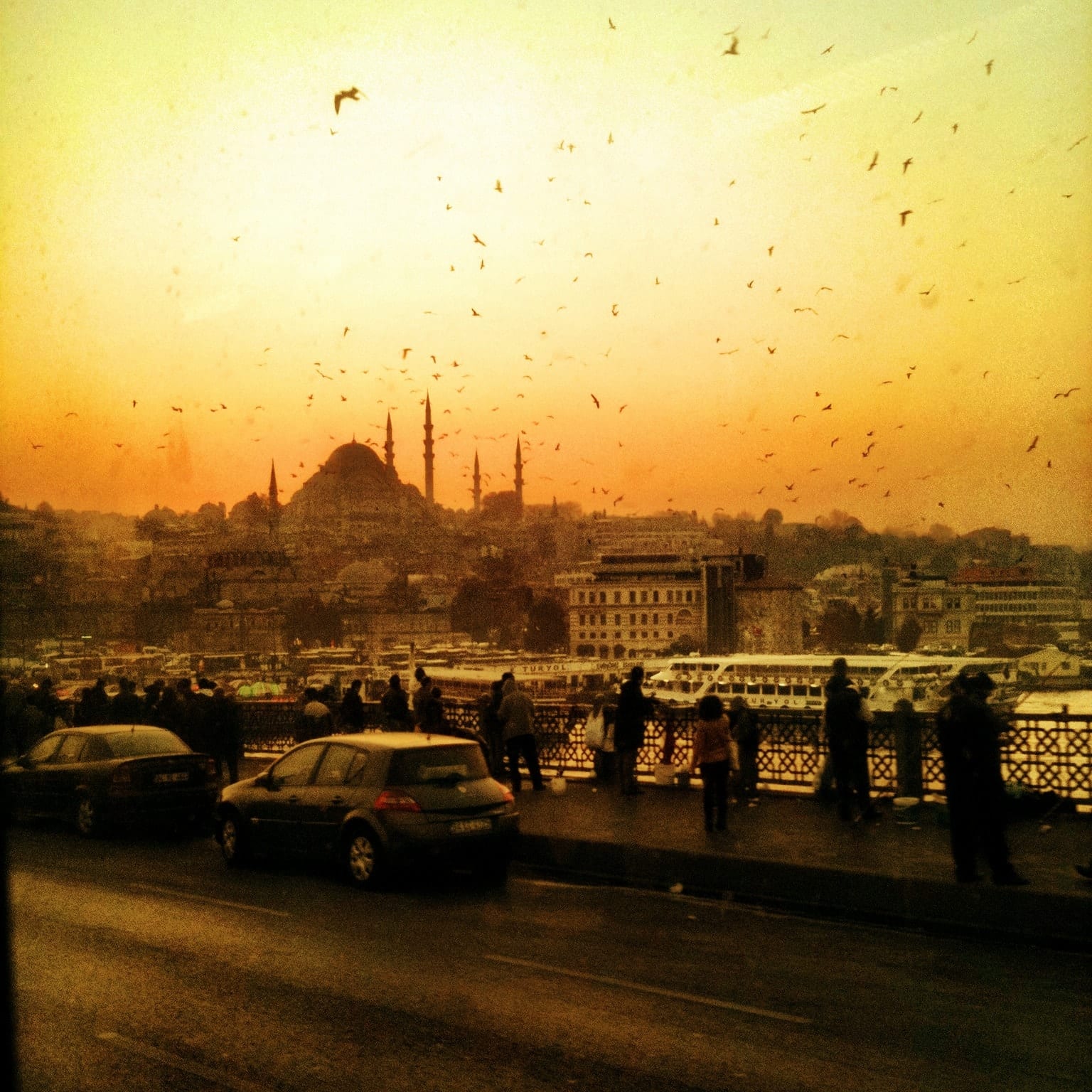 Of all the bridges in Istanbul, the most famous one is the Galata Bridge.  It's famous for its fisherman, its fresh fish sandwiches, and its location between the cultural region of Sultanahmet and the modern Galata, leading toward Beyoglu.
A much smaller, more traditional bridge sits on the placid surface of Hoan Kiem Lake in Hanoi, Vietnam.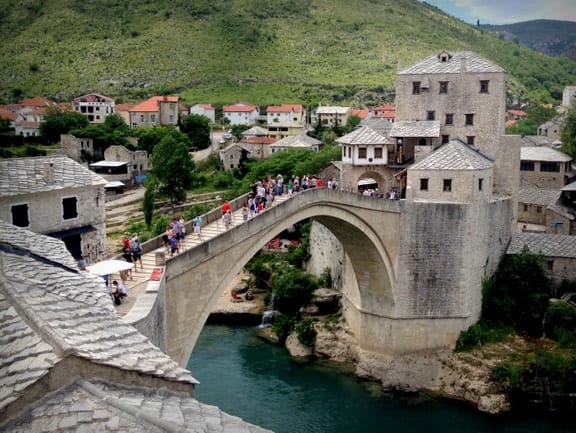 Few bridges today are as symbolic as the Old Bridge in Mostar, Bosnia and Herzegovina.
I loved this outlandish bridge in Amman, Jordan — it reminded me of the Zakim Bridge in Boston!
One of the most famous sights in Vietnam is the Japanese bridge in Hoi An.  Back in the day, Hoi An had a sizable Japanese settlement.  Today, the Old Town of Hanoi is a UNESCO World Heritage Sight, and it's filled with artwork and a Buddhist pagoda.
And finally, there's the Ponte Vecchio in Florence, Italy — the bridge that has stood the test of time, surviving since the Middle Ages and avoiding bombing during World War II.  Since the reign of the Medicis, the bridge has been filled with jewelry shops.
Which photo is your favorite?
Get email updates from Kate
Never miss a post. Unsubscribe anytime!