Adventurous Kate contains affiliate links. If you make a purchase through these links, I will earn a commission at no extra cost to you. Thanks!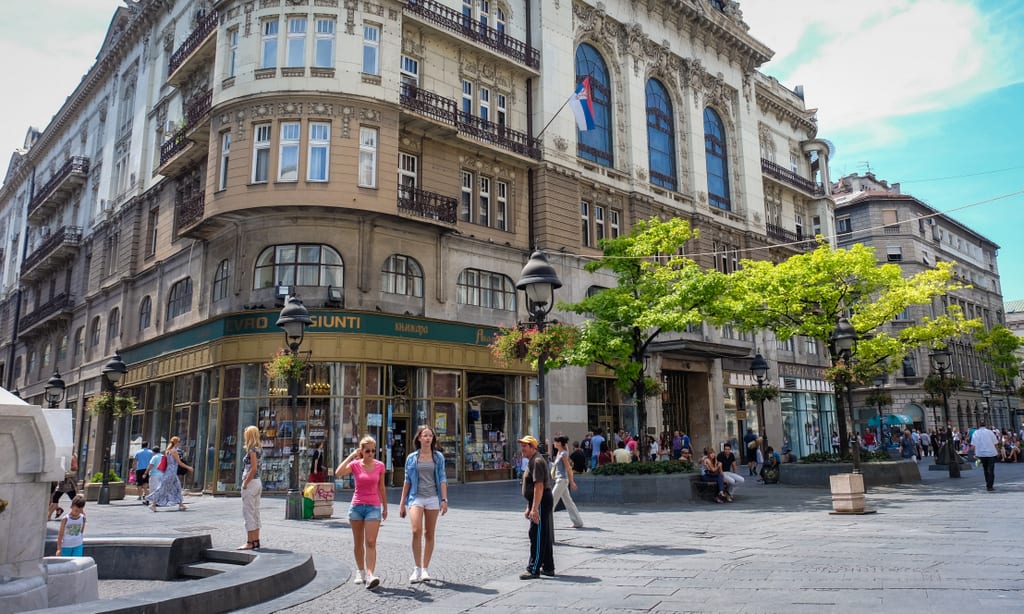 During my annual summer hop through the Balkans, I knew that I wanted to visit every Balkan country that I hadn't yet visited. The final Balkan country to add to my tally? Serbia.
Serbia doesn't get a lot of the tourism fame that other Balkan countries do — it has a lot to offer, but it's not as famous as, say, Croatia. This is something that Serbia is working to rectify — in fact, while in Belgrade, I met a group of my iambassador buds traveling around the country to do just that! (Check out some of the very cool resulting posts: Kash's 40 best photos from Serbia, Becki's post on the best nature activities in Serbia, and Rob's post on Subotica and Palic Lake.)
As for me, my time in Serbia was limited. I only had a few days before I had to meet my mom and sister in Latvia, and I was still recovering from post-festival sickness and a haunted apartment in Montenegro. (I know, I know — I'll write about the ghost eventually.)
My original plan was to leave Kotor, Montenegro, and take the incredibly scenic train to Belgrade from nearby Bar, but after learning that I could fly to Belgrade for about $60 in just an hour from Tivat, the quicker journey won out.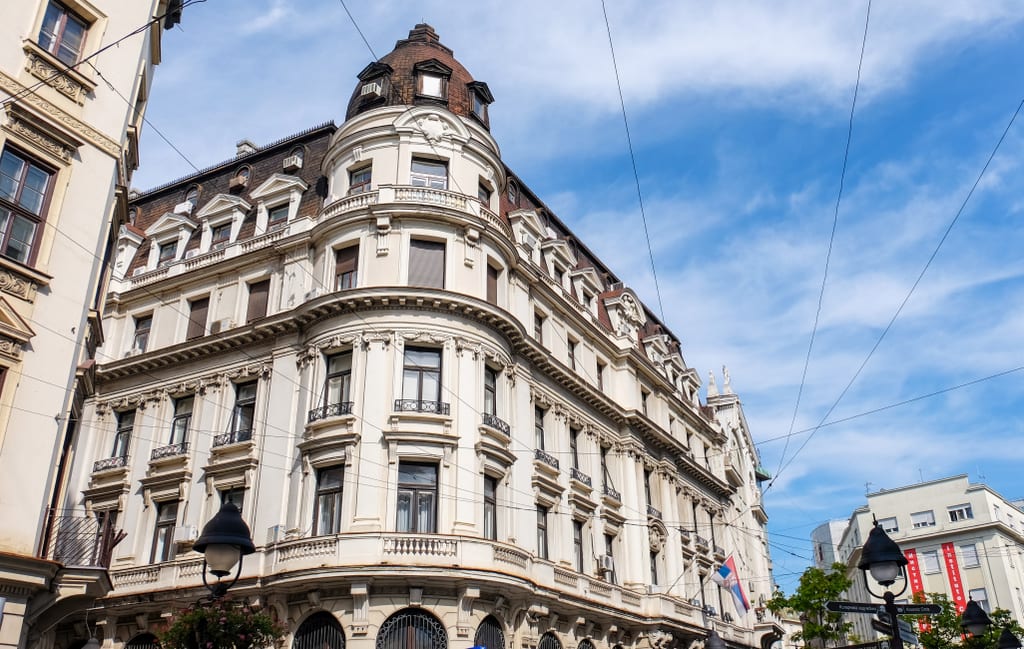 Getting to Know Belgrade
After an evening of strolling the local pedestrian area, I decided to spend my first full day on the Belgrade Free Tour. Local free tours are a great way to get your bearings in a new city.
After the tour, my days were spent simply strolling and spending time with friends. No major agenda. No list of sights to check off. Just letting Belgrade soak into my skin.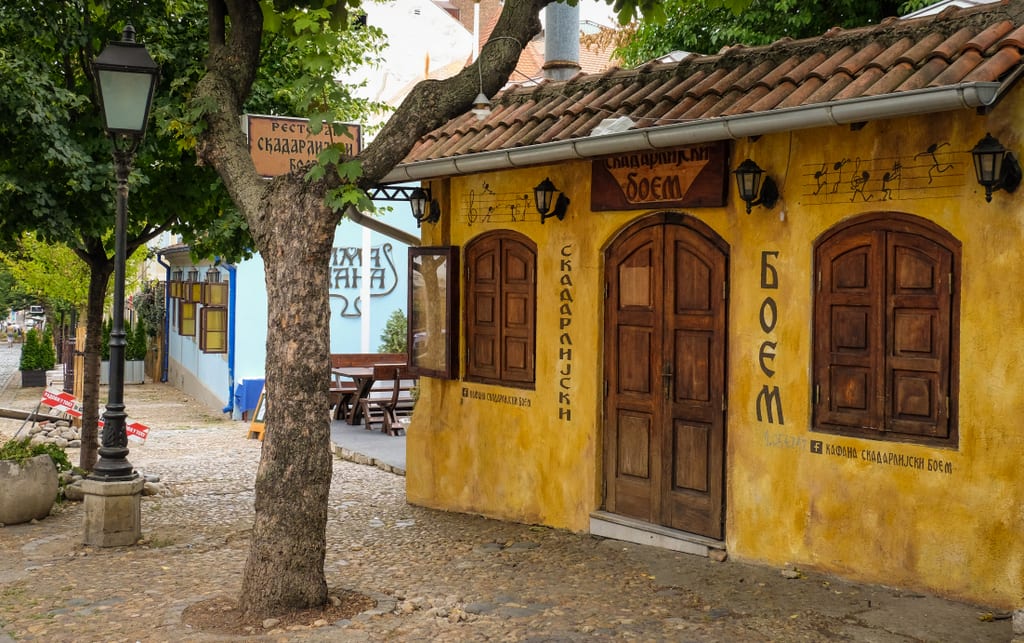 My favorite neighborhood in Belgrade was Skadarlija — the Bohemian Quarter. This is Belgrade's answer to Montmartre — a community of adorable streets home to artists and people who dream of becoming artists.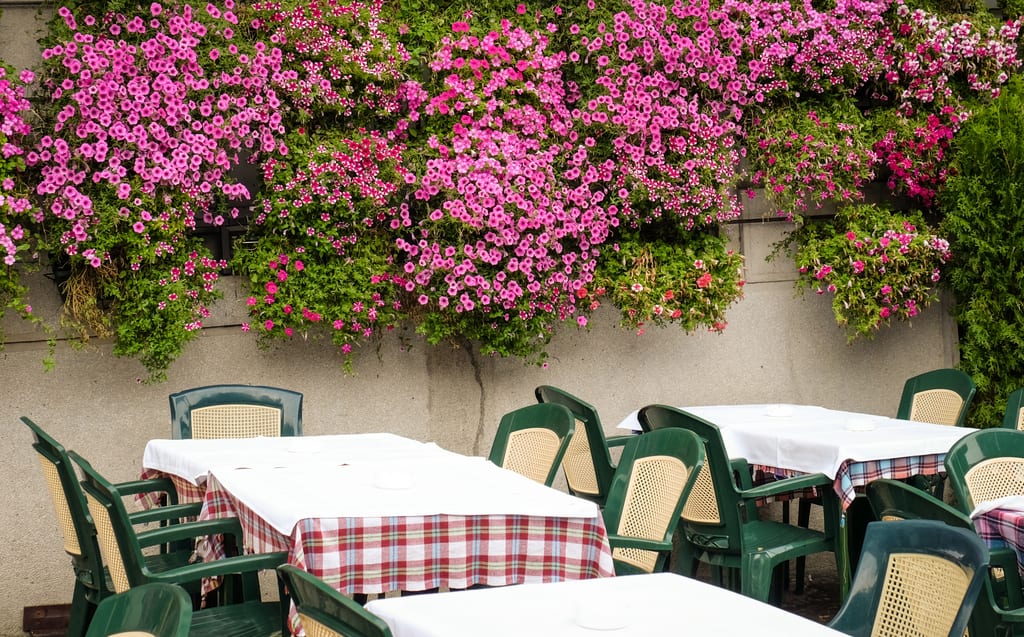 I loved the fresh flowers that grew wildly throughout Belgrade, especially in Skadarlija.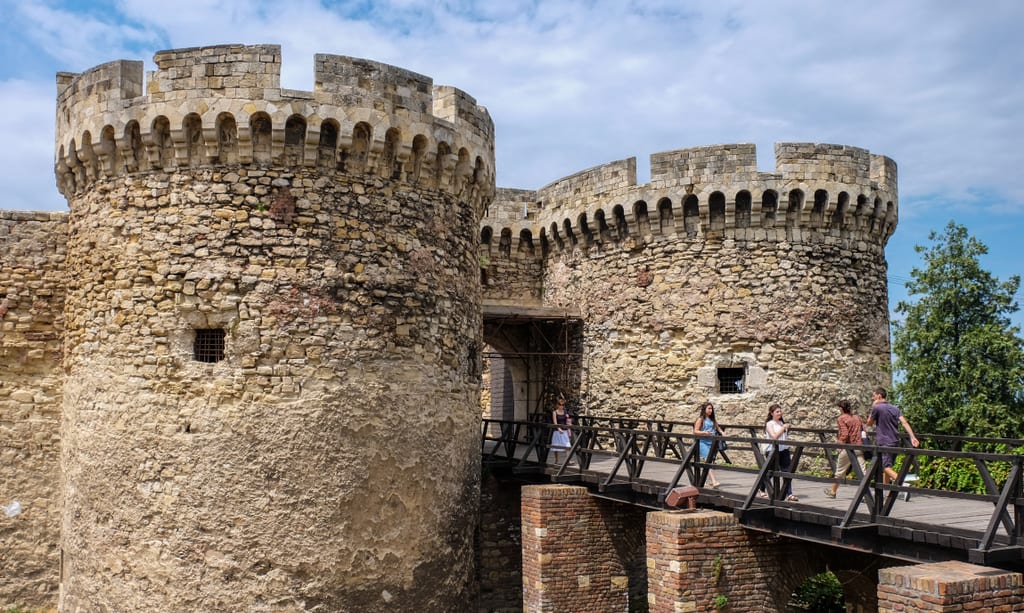 The fortress, located right on the river, was a spectacular place to watch the sunset. It's free to wander.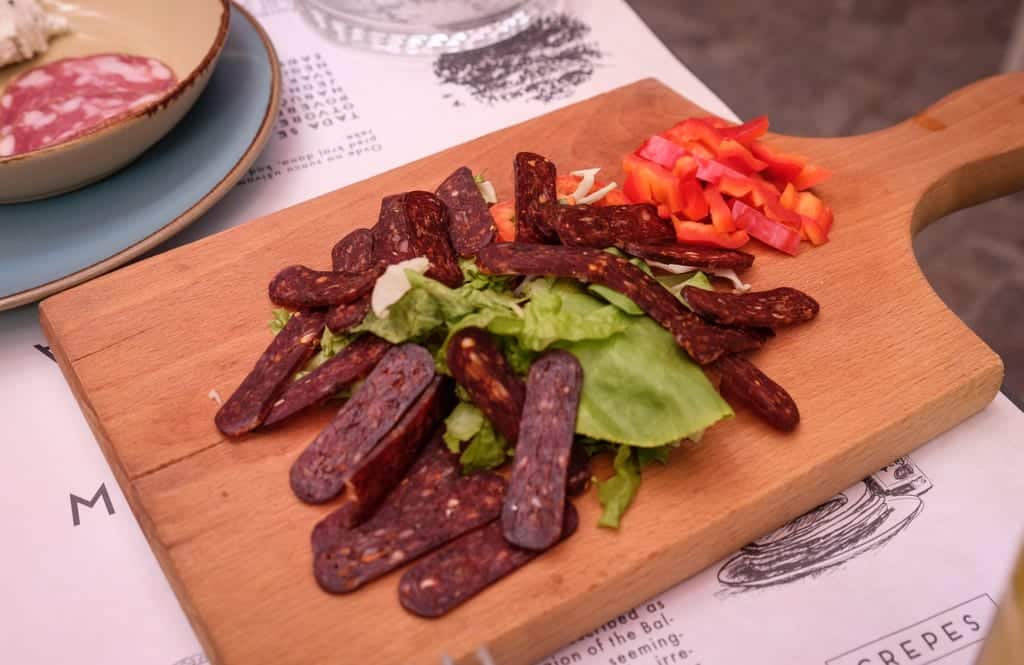 Being a fan of cured meats but a bit wary of often-too-salty Balkan cured meats, I asked the waiter for a recommendation and he told me to try the flat sausage. Good stuff! Not too salty but with plenty of flavor.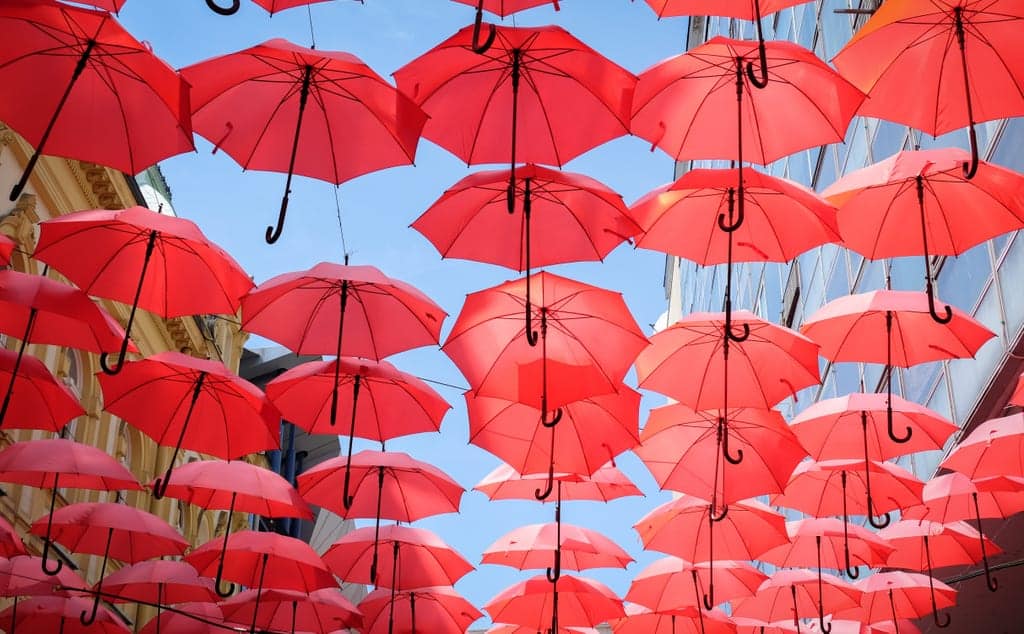 Colorful surprises would randomly appear around corners and down alleys.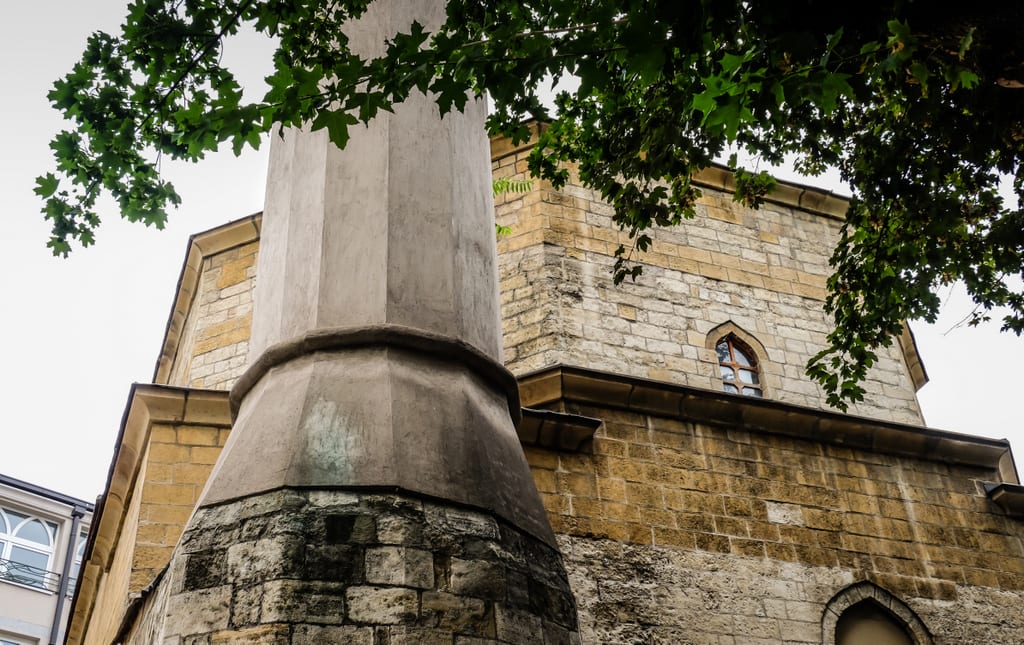 Having previously traveled in Kosovo and Albania, I was curious to explore the conflict from the Serbian point of view. Above is the one and only mosque in Belgrade. Relations are still quite tense between the primarily Christian Serbians and primarily Muslim Albanians, including the ethnic Albanians that populate Kosovo.
My guide told me that during Serbia-Albania football games, they station lots of police to the mosque because locals will try to riot or destroy it.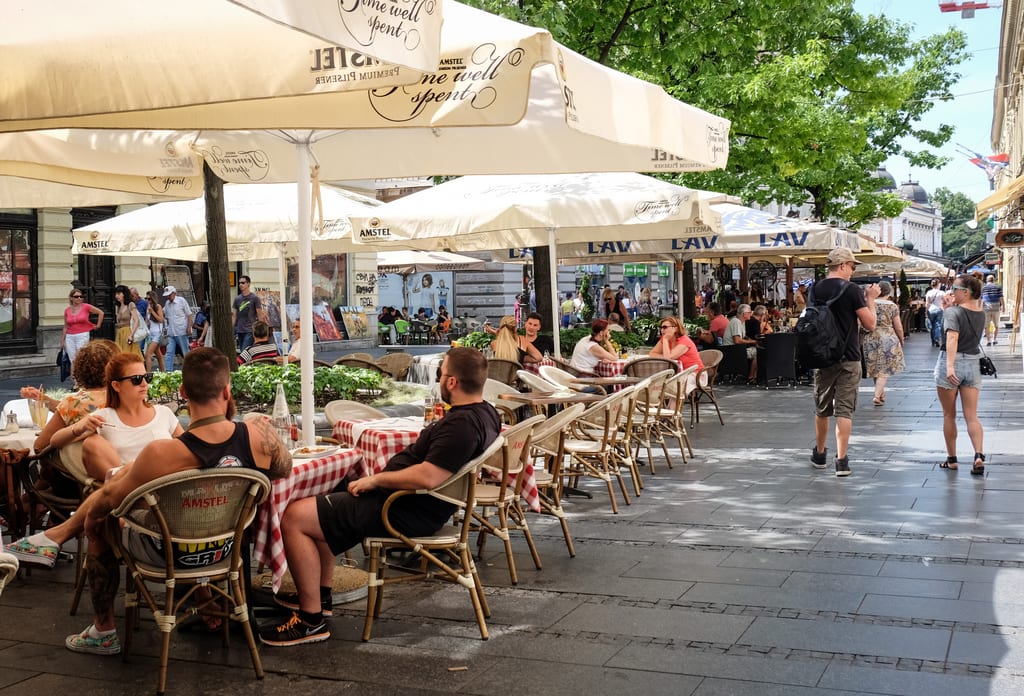 But most of all, in true Balkan style, the streets were filled with cafes, cafes, cafes. Cafes all day. And just like everywhere else in the region, everyone in Belgrade goes for a walk in the evening — it's the time to see and be seen.
Every night I'd stroll the streets and pick up a single-scoop ice cream cone for 75 cents. God, I love the Balkans in the summer.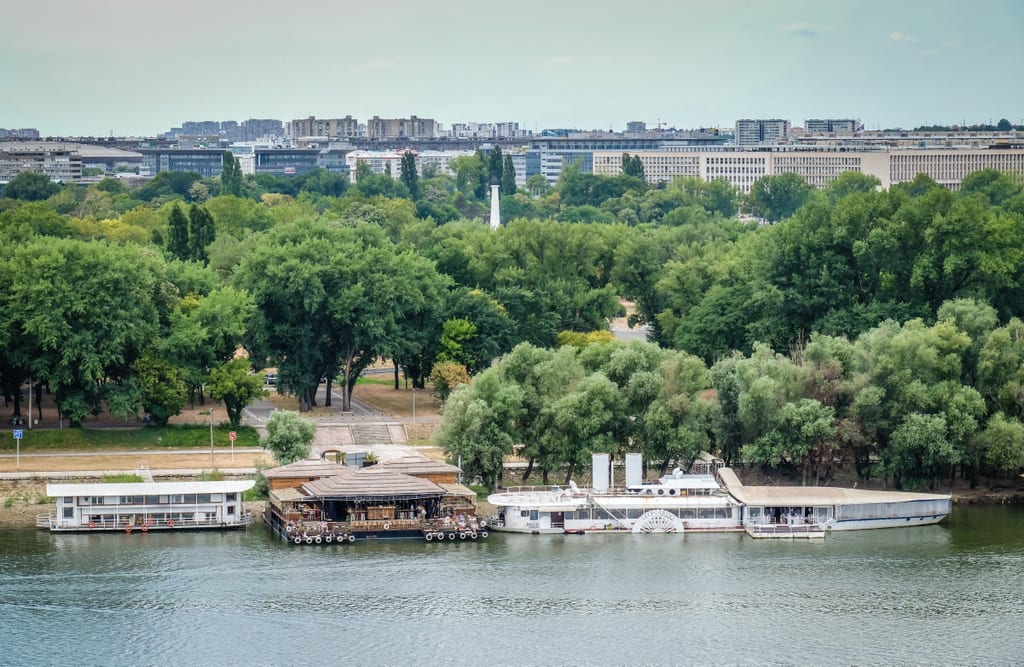 That Nightlife!
Belgrade is most notorious for having some of the wildest nightlife in Europe. Here, river barges like the ones above are home to clubs that go all night long. There's something for every taste.
I didn't make it to a river barge party, but I did have one crazy night out in Belgrade with locals. The kind of night that you look back on fondly but swear never to repeat again.
My main takeaways?
Serbians love rakija.
Serbians love making their own rakija.
If it's homemade, you probably can't handle it.
It will be fun. It will be a LOT of fun.
As long as you do not attempt to go drink for drink with Serbians.
That is probably all that should be said.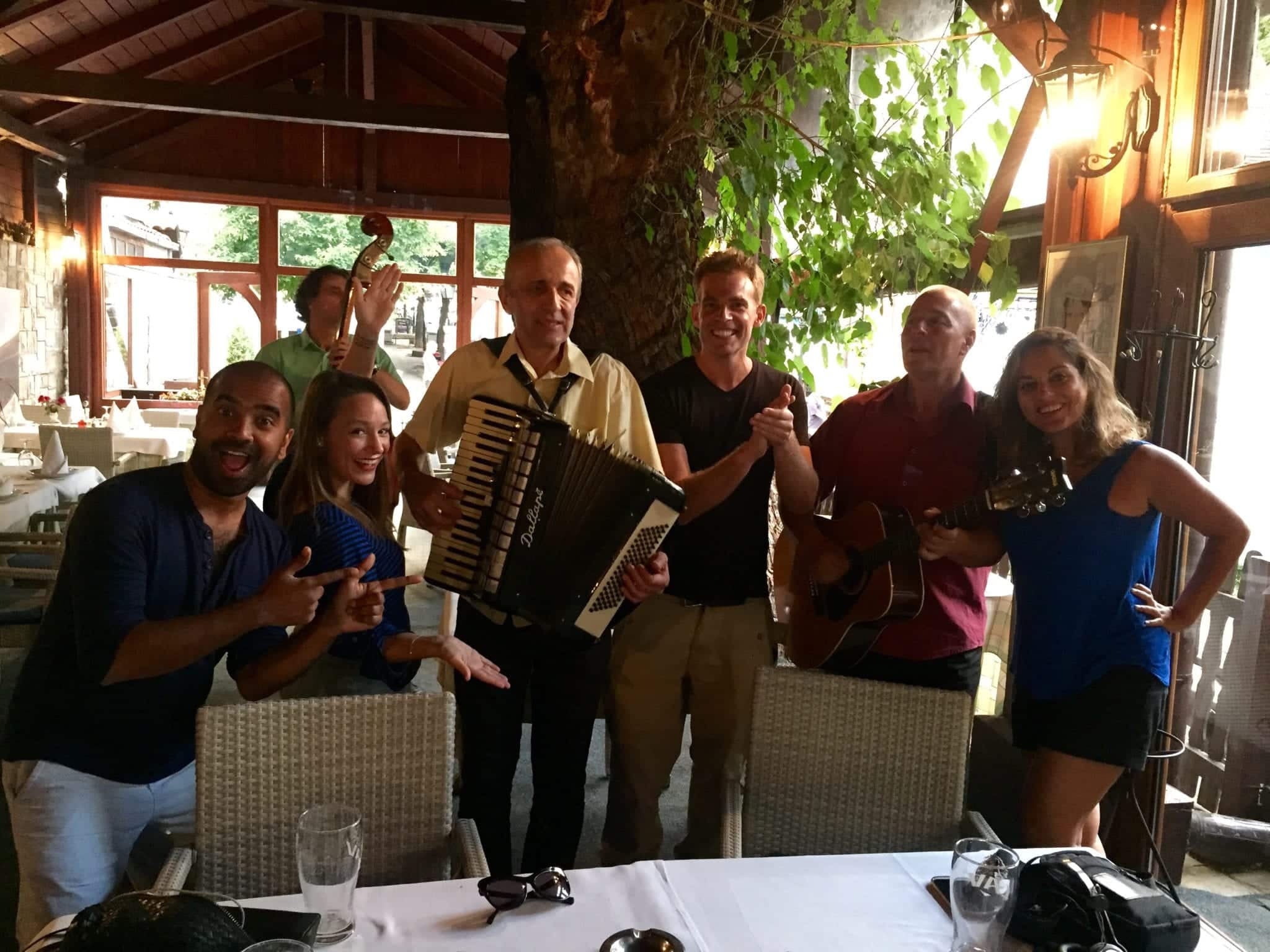 I will say this — it always made me laugh whenever we went out to a cafe or a bar because no matter where we were, we would suddenly be surrounded by a live band! There were accordions and violins and singing and dancing!
Think mariachi — Eastern Europe style!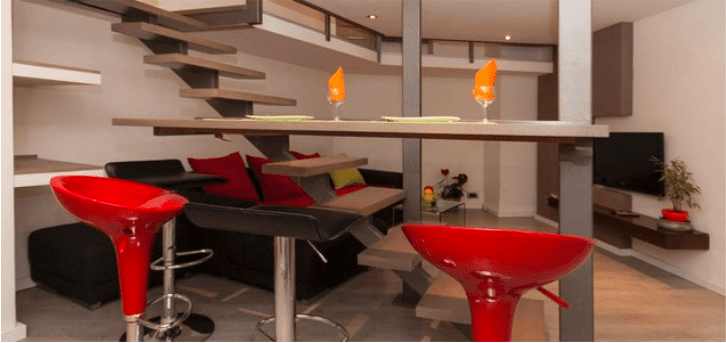 The Dragon's Nest — Belgrade
I've stayed at dozens of Airbnbs over the years, but a Belgrade loft called the Dragon's Nest became one of my all-time favorites. It's a unique property in a perfect location offered for a fabulous price, and I'm sure most of you would love it as much as I did!
To get to the Dragon's Nest, you enter a building and walk into the inner courtyard of a cafe, where you'll find a door to a loft-style apartment. There's a kitchen, a bathroom, and an open living/dining area.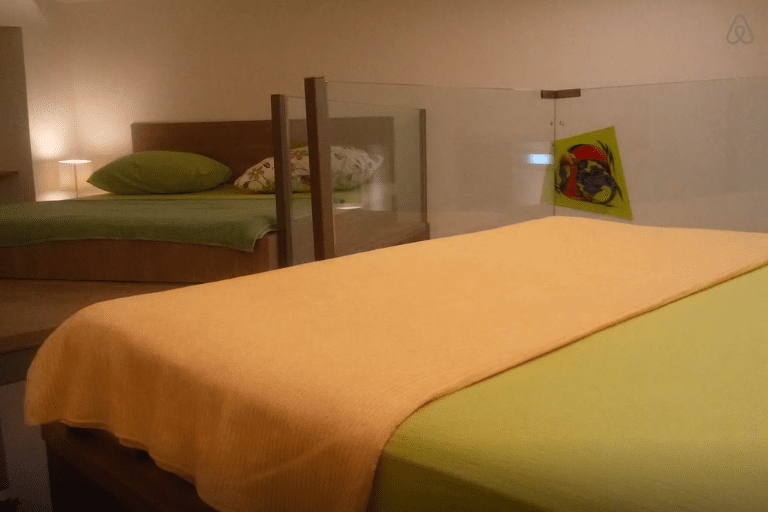 The two queen-sized beds are upstairs in the loft, making very good use of the extra space. Both the beds and the pillows are extremely comfortable — I had some of my most comfortable sleeps of the summer in this apartment!
The property is in an excellent location, a stone's throw from the main pedestrian walkway and around the corner from Republic Square and "The Horse," what locals call the statue of Prince Mihailo atop a horse.
Airbnb recognizes extraordinary hosts within the community as superhosts, and Katharina was the first Airbnb superhost I ever experienced. She has well earned the title — not only was she incredibly kind, helpful, and enthusiastic about showing off Belgrade, she met me at the airport with a driver (the pickup was an extra 15 EUR — 1800 Serbian dinars or $16), narrating the landmarks and asking me about myself the whole time, and came along to drop me off at the airport, even though she didn't have to!
Katharina brought me a package of traditional cookies and the refrigerator was stocked with both bottled water and apple juice. There was also a selection of local magazines and literature with suggestions of what to do in town. These are little things, but so nice when you're traveling to a new city!
If you're coming to Belgrade, this is an awesome place to stay! It's ideal for a solo traveler, a couple, two friends, or a family. I stayed on my own for a few days, then my bud Leah joined me for a few more. Though the property can technically fit four adults, I think that might be a bit cramped for a few days.
All Dragon's Nest photos via Airbnb.
The Takeaway
Belgrade is a city that I'd love to return to and explore in greater depth, along with more of Serbia. Perhaps I'll return next summer before EXIT Festival!
Essential Info: Belgrade is home to Serbia's only commercial airport. You can travel easily overland from Montenegro, Bosnia, Hungary, Romania, Bulgaria, Macedonia, or Kosovo. Some further countries have direct overland routes as well.

Note: Arriving in Serbia via Kosovo, then leaving via a non-Kosovo border, will result in Serbian authorities saying that you entered the country illegally. Leave Serbia and Kosovo the way you arrived. (For example, if you enter Kosovo from Macedonia or Albania, then go to Serbia, that's okay, but make sure you then go back to Kosovo and leave Kosovo overland.) I had no issues having past evidence of visiting Kosovo in my passport.

The Belgrade Free Tour meets at the Horse (the Prince Mihailo statue in Republic Square) at 10:30 AM Monday through Thursday and 2:30 PM Friday through Sunday. This is a tour based on tips. 1000 dinars ($9) is a good minimum tip.

The Dragon's Nest can fit up to four people for $35 per night plus Airbnb fees. A two-night minimum is required.

Get $20 off your first Airbnb stay costing $75 or more by signing up here.

If hotels are more your style, you can find the best prices on hotels here.

As always, I recommend getting travel insurance before you travel. I use and recommend World Nomads.
Have you been to Belgrade? Is it your kind of city?
Get email updates from Kate
Never miss a post. Unsubscribe anytime!