Adventurous Kate contains affiliate links. If you make a purchase through these links, I will earn a commission at no extra cost to you. Thanks!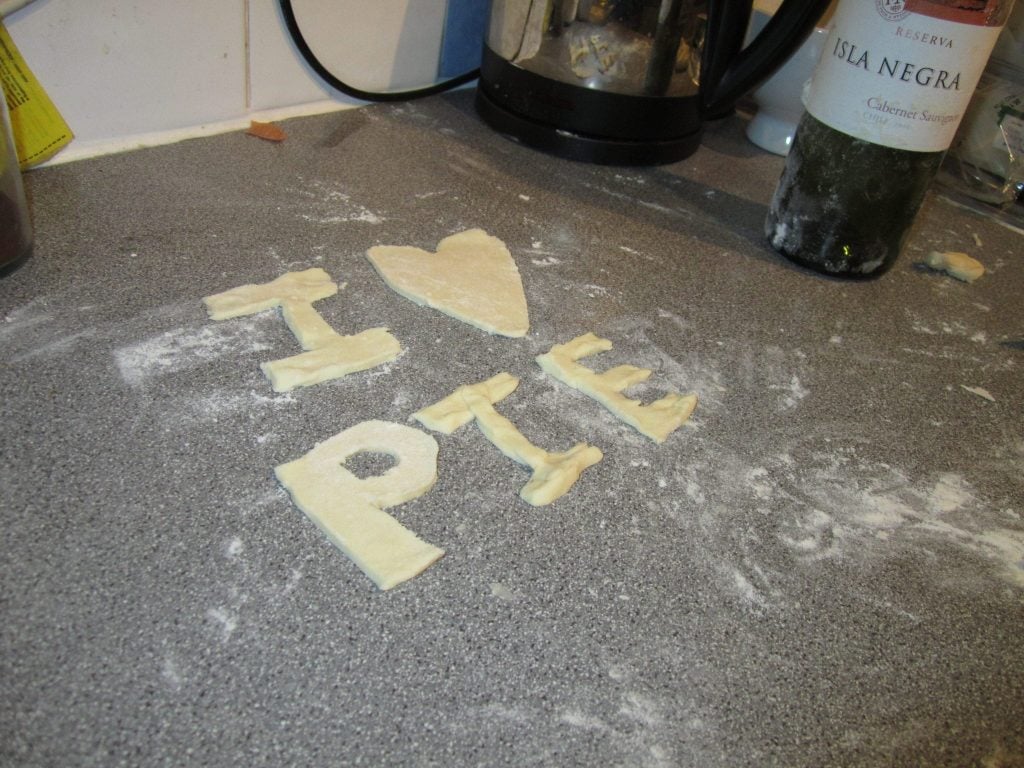 Despite all the stereotypes about British food, don't be fooled — the Brits do comfort food spectacularly well.  It's all about the weather.  On the Northumbria coast and country, far up in chilly, wind-swept northeastern England, do you really think the Geordies crave ahi tuna and avocado salads? Again, it's Northumbria, not southern California.
Of course not!  They want food that will stick to their ribs and keep them warm.  Hence, the steak and kidney pie, a classic British staple.
Up until this past spring, I thought the "kidney" in steak and kidney pie referred to kidney beans.  And then I went to the grocery store here in Chester and nearly passed out when I saw packages of organs just sitting next to the rump steak.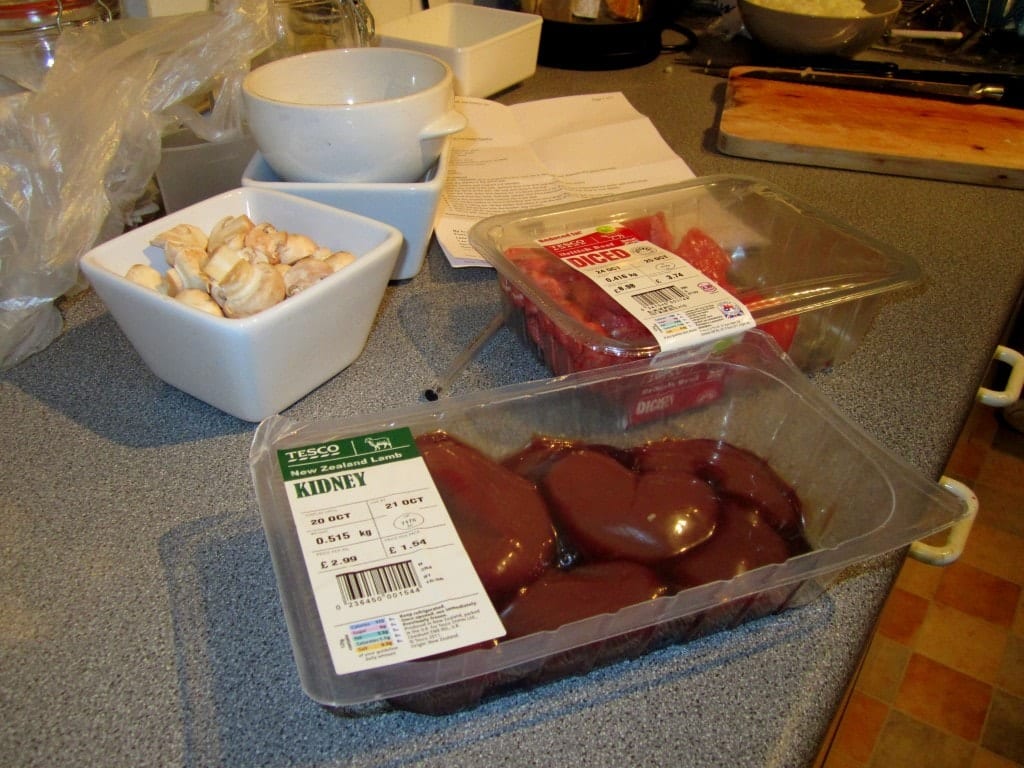 To make a pie, you must slice the kidneys.
And it is disgusting.
On video:
Ewwww.
The cutting done, it became time to cook.  Dave found this BBC recipe online, and it made a great base — in addition to the steak, lamb kidneys, beef stock and onions, he added red wine, carrots, and mushrooms, which really filled out the pie well.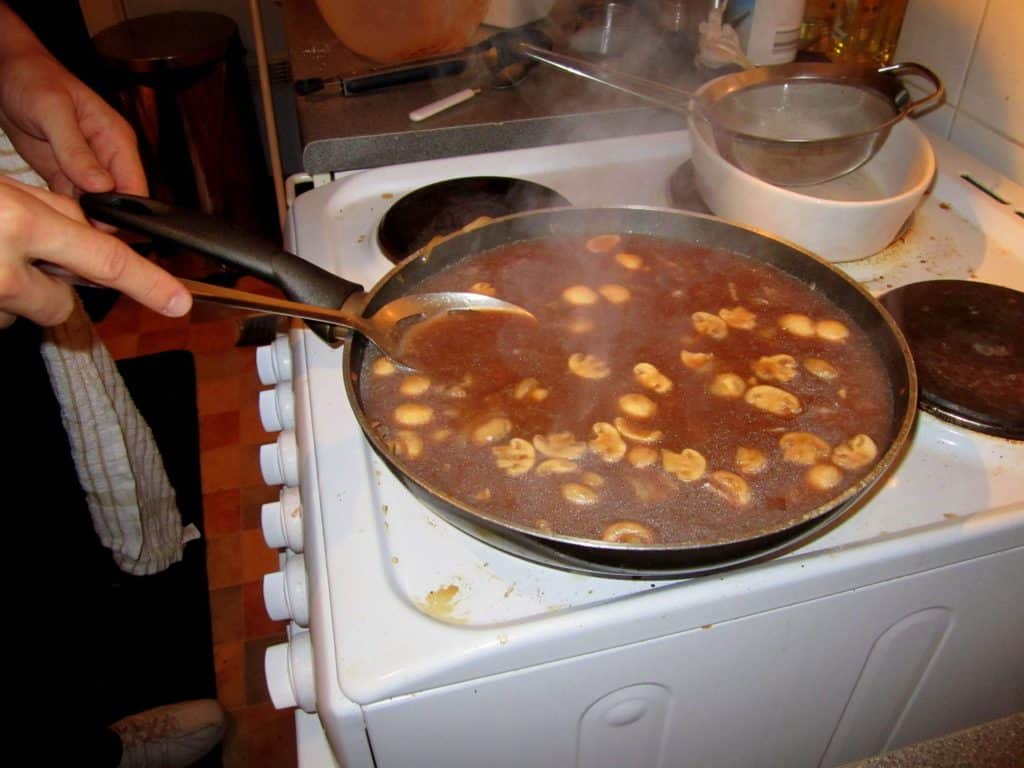 Turns out that making a steak and kidney pie takes a LONG time.  After browning the meat, then browning the kidneys, it still has to simmer for an hour and a half — then you pour it into the pie pan, top it with pastry dough, and THEN you bake it for another 40 minutes!
The end result (which we ate about three hours after we stopped cooking):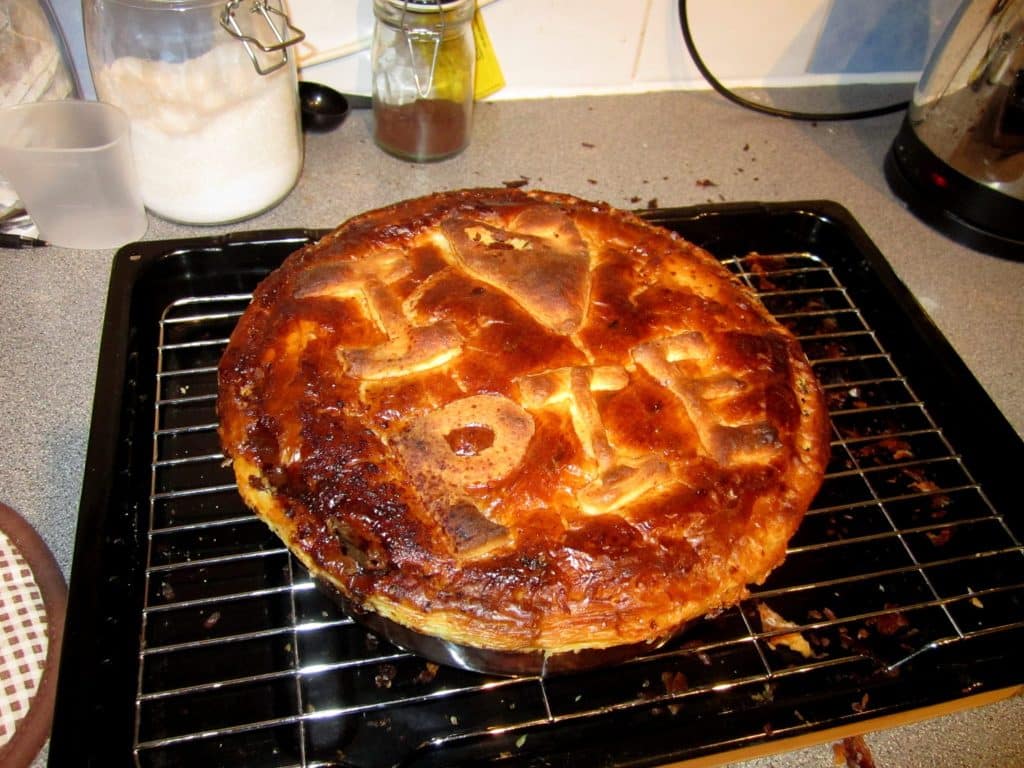 Hell yeah.  A pie this good-looking could be served anywhere in Britain — from chic restaurants in upscale Essex to dining room tables in Northumbria cottages in the northeast.
Served on a plate: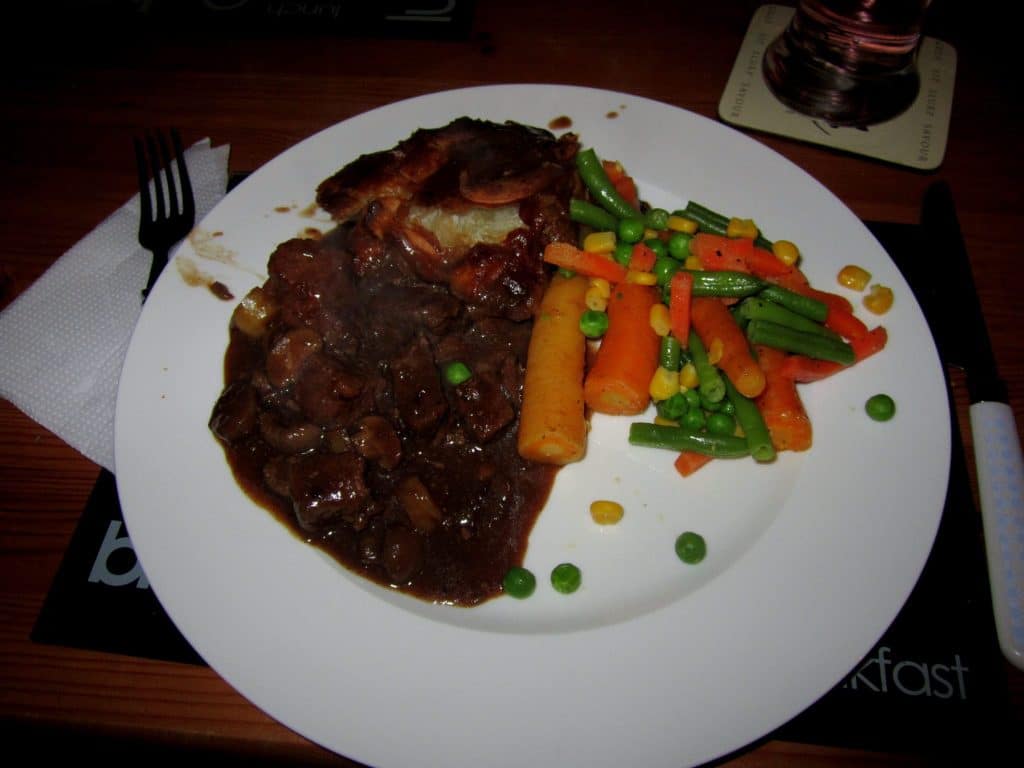 It was damn good.  Dave said it was the best steak and kidney he's had — anywhere.
As for the kidneys, how did they taste?  Good, but strange.  Kidneys taste meaty, but different — like a dark, rich meat the likes of which I'd never experienced.
I will continue my offal adventures, and I'm sure that soon enough, I will be chopping and cooking kidneys with greater ease.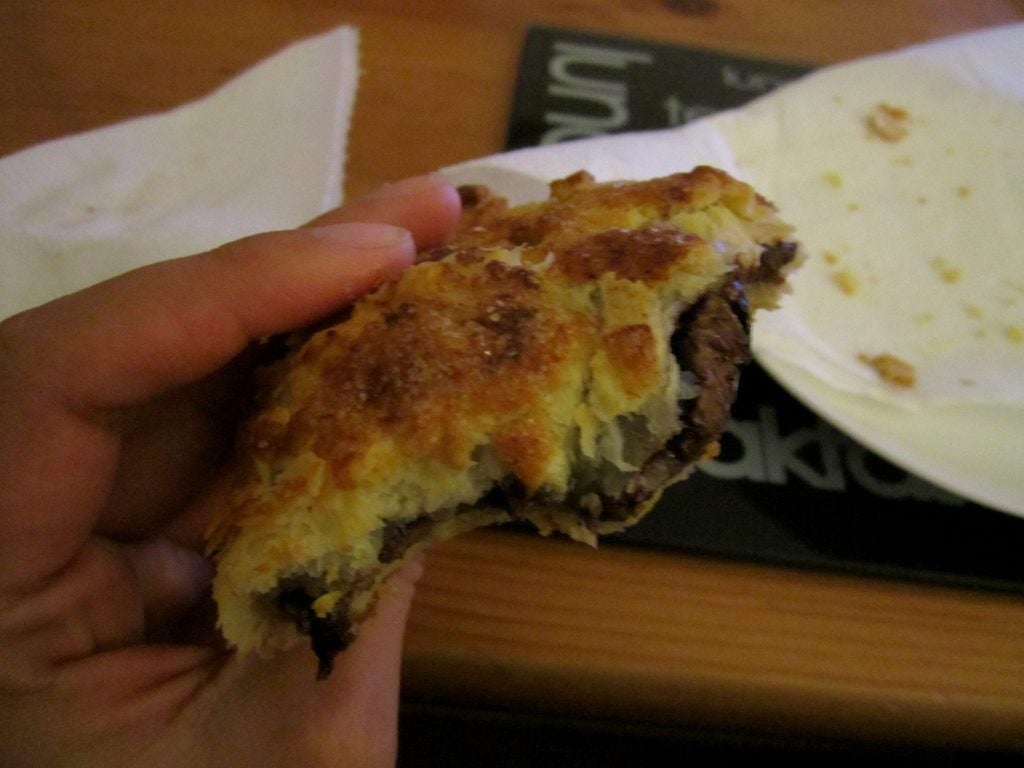 If you cook with puff pastry, chances are you'll have some dough left over after trimming off the excess.
So put it to good use!  We made nutella-filled turnovers topped with cinnamon, sugar and a bit of nutmeg!
So that marks my first time trying my hand at a traditional British dish (besides a bacon sarnie, of course). I'll get back to you in a few months after we've each gained 20 pounds for eating like this.
Get email updates from Kate
Never miss a post. Unsubscribe anytime!