Adventurous Kate contains affiliate links. If you make a purchase through these links, I will earn a commission at no extra cost to you. Thanks!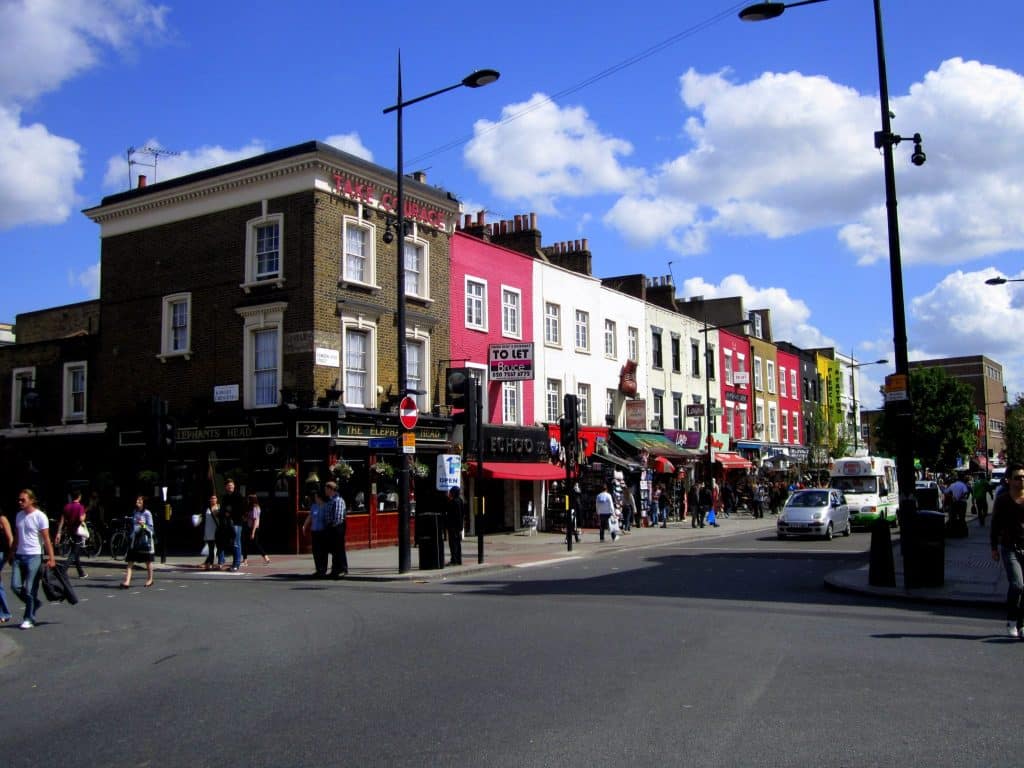 Despite my many trips to London, I had never been to the neighborhood of Camden before.  It was always high on my list, based on the following factors:
1) It was cool (so I had heard).  And
2) Amy Winehouse lived there (RIP).
That was enough for me!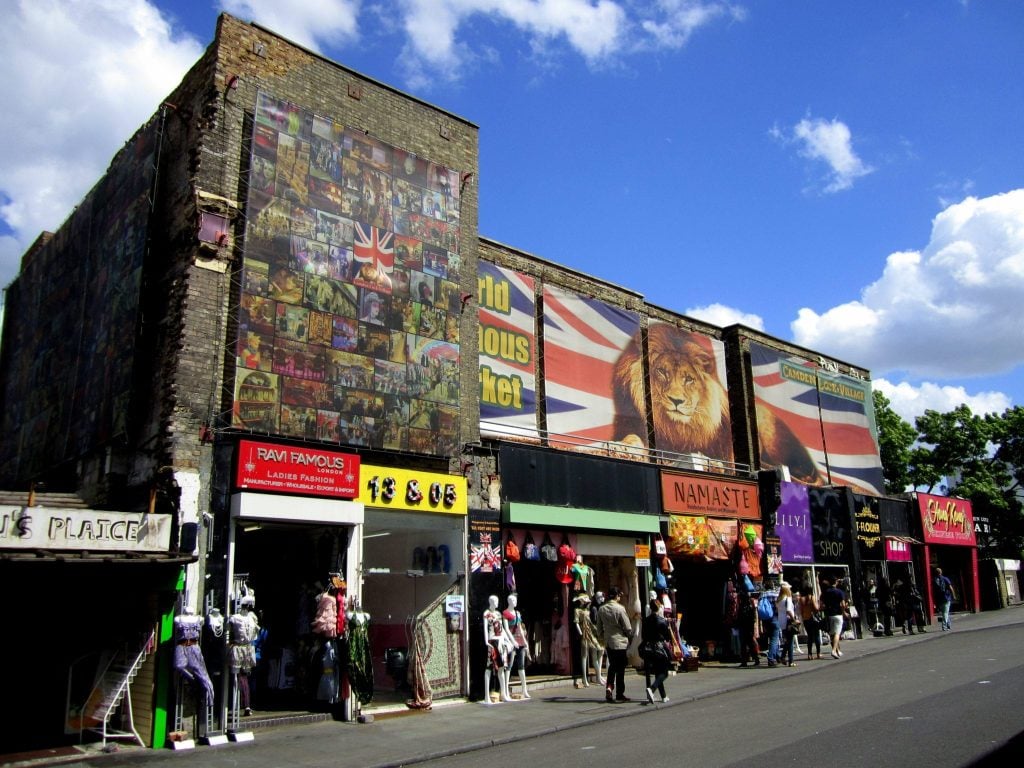 After arriving in Camden, I was struck by just how colorful it was, especially considering how gray London is most days.  (Obviously, the weather helped enormously!)
Camden has long been London's center of counterculture.  Back in the day, it was primarily a working class neighborhood, and quite seedy, but like all neighborhoods of this nature, the creative class moved in and it became much more upmarket.
These days, Camden is still home to a number of unusual stores, tattoo studios, cool shoe shops, and brightly colored buildings.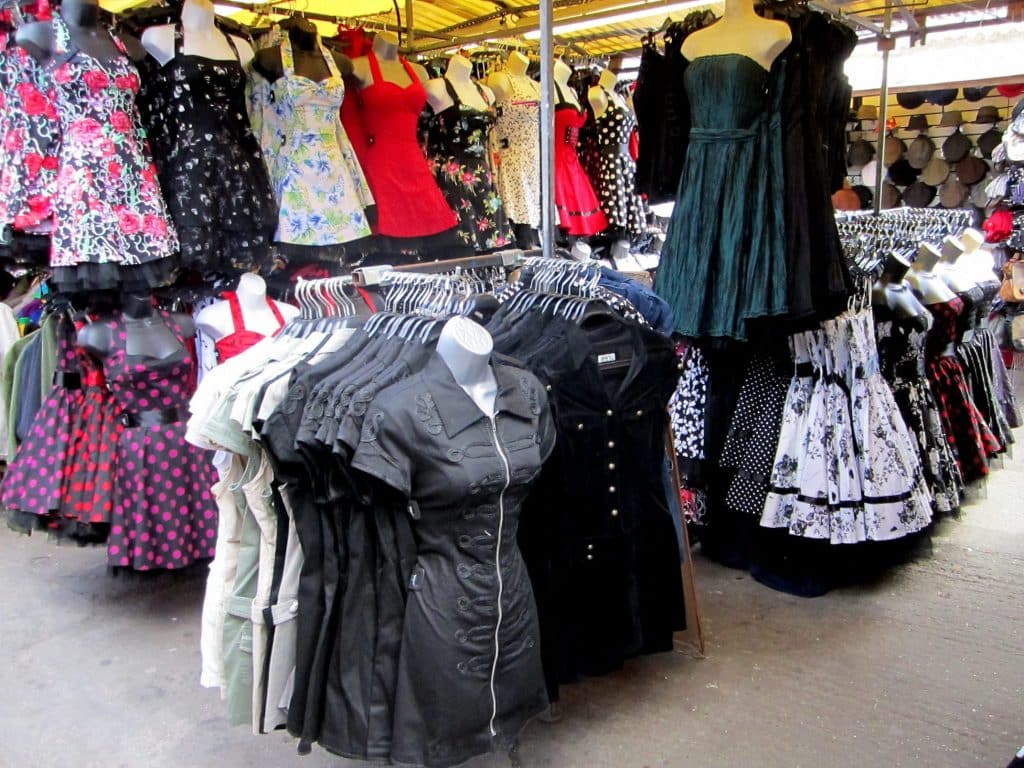 Camden is home to a spectacular market as well.  It reminded me of the markets by San Lorenzo in Florence more than anywhere else.
And I wanted every single one of those vintage dresses!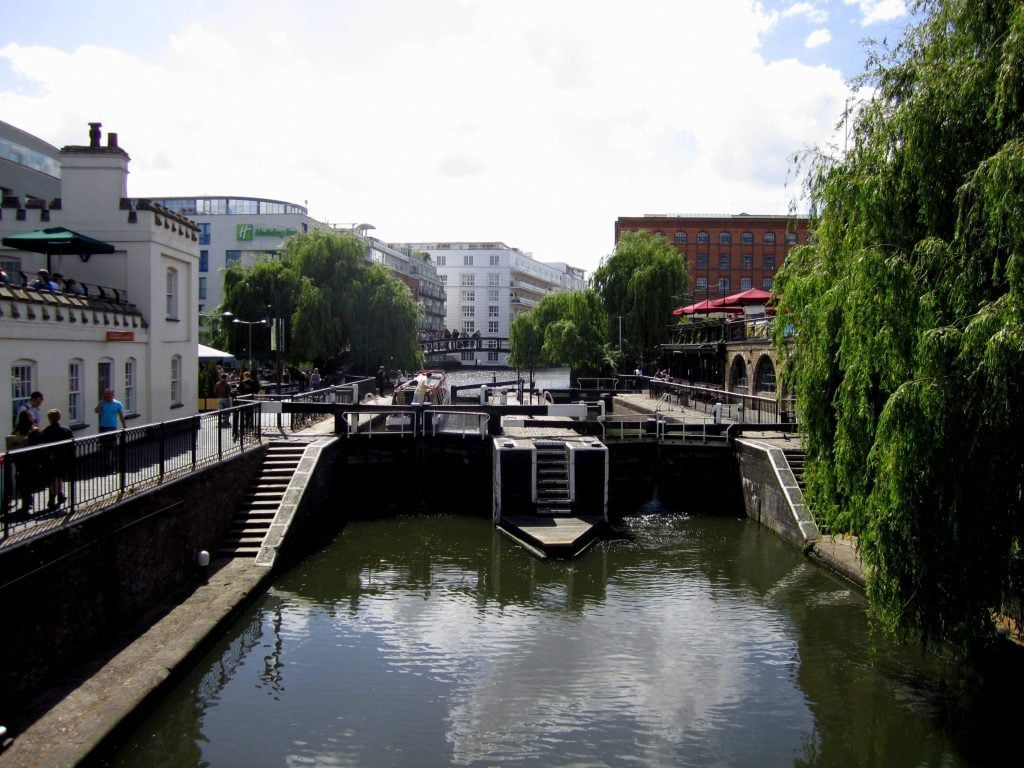 Camden's most famous landmark is the Camden Lock.  If you're not familiar with canal locks, boats need to either be raised or lowered in order to keep going through the canal.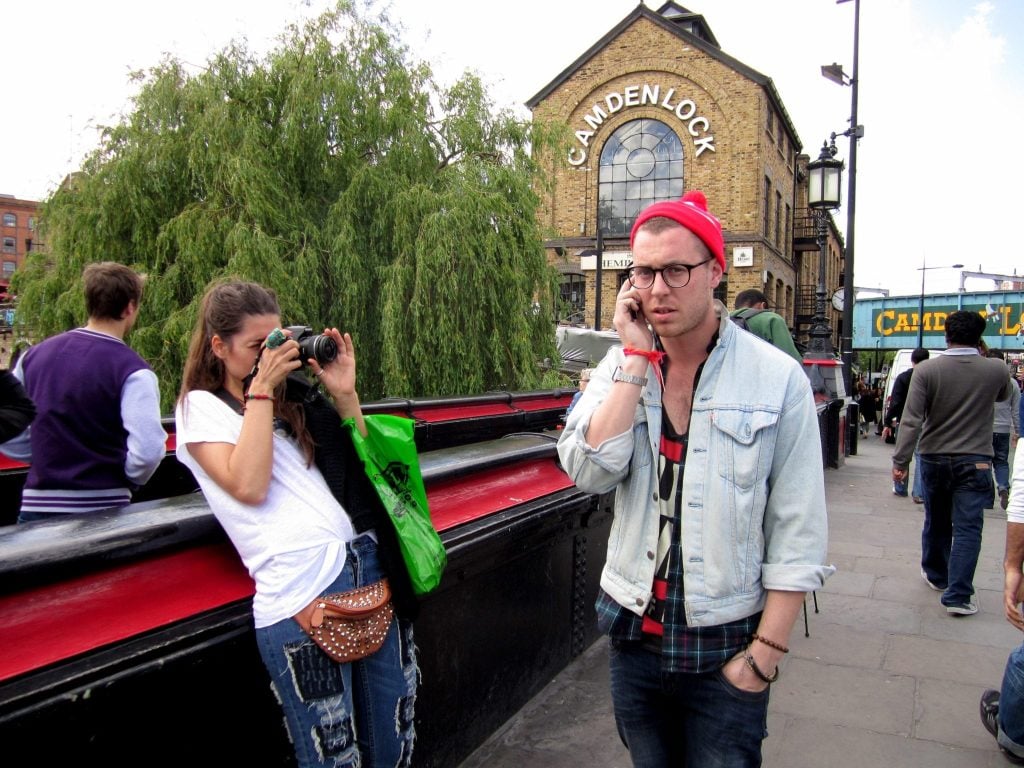 It was around here that Chris got "discovered" by a fashion blogger.  She wanted pictures of him for her site and he just let her do whatever she wanted!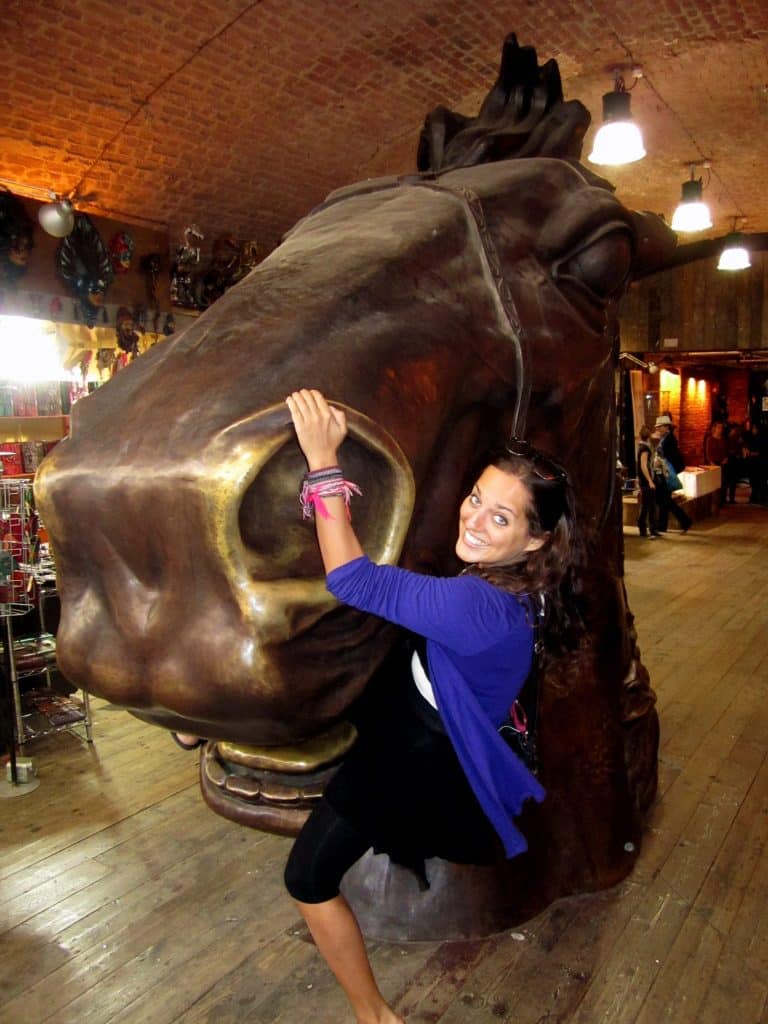 One of the markets in Camden used to be a stable, so there's plenty of horse, saddle and lasso decor, including this giant head!
They sell postcards of this horse head.  They make great gifts for your equinophobic friends.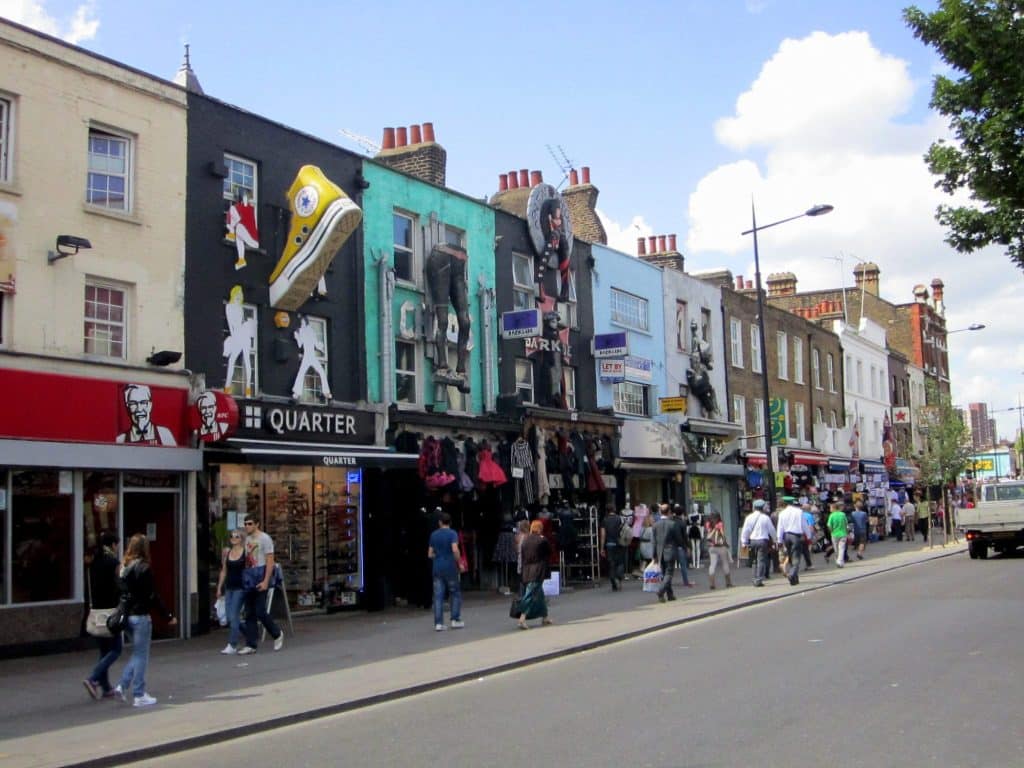 As I spent my days exploring London from a post-touristic perspective, I rediscovered my love for neighborhoods.  No matter how short your visit is, take time to explore neighborhoods.  Camden better be on your list!
Get email updates from Kate
Never miss a post. Unsubscribe anytime!