Adventurous Kate contains affiliate links. If you make a purchase through these links, I will earn a commission at no extra cost to you. Thanks!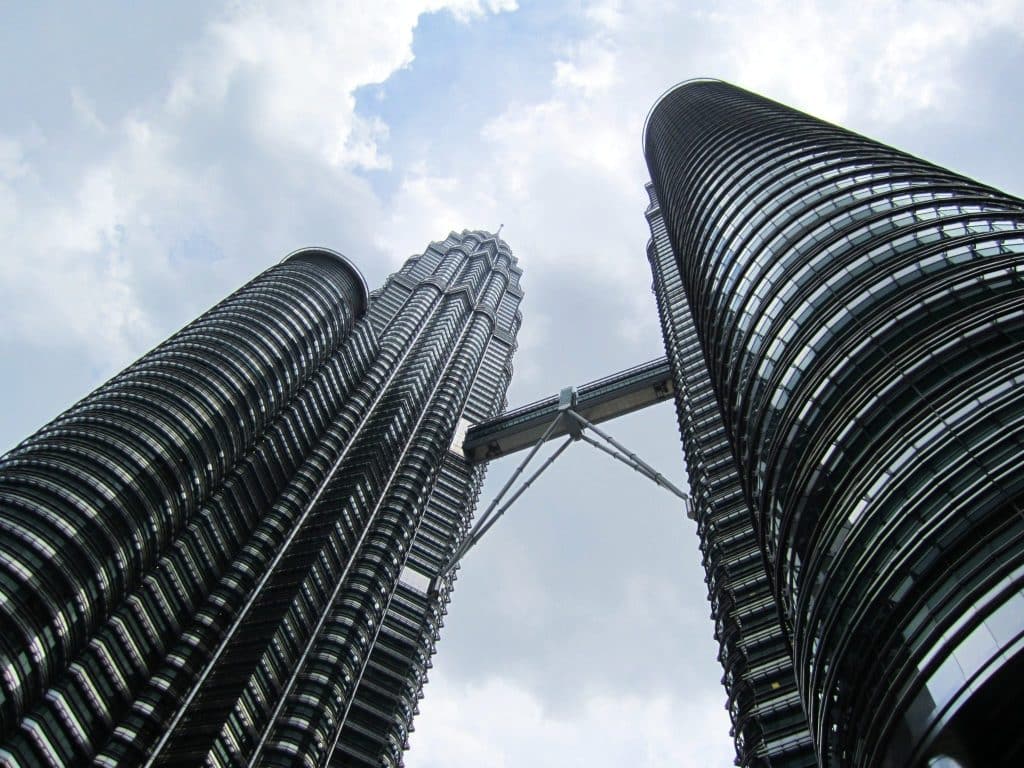 For my 48 hours in KL, I had only two things planned: eat laksa and pose in front of the Petronas Towers.
To get to the Petronas Towers, I took the metro to KLCC.  Rather than getting out of the station, I decided to follow the wave of the crowd — and found myself in the middle of Suria KLCC, an amazing, six-floor shopping mall.
If I were to tell you that I spent most of my sightseeing in Kuala Lumpur inside that mall, most people would tell me that I wasted my time.
Well, I respectfully disagree.  Visiting a mall is an incredible cultural experience.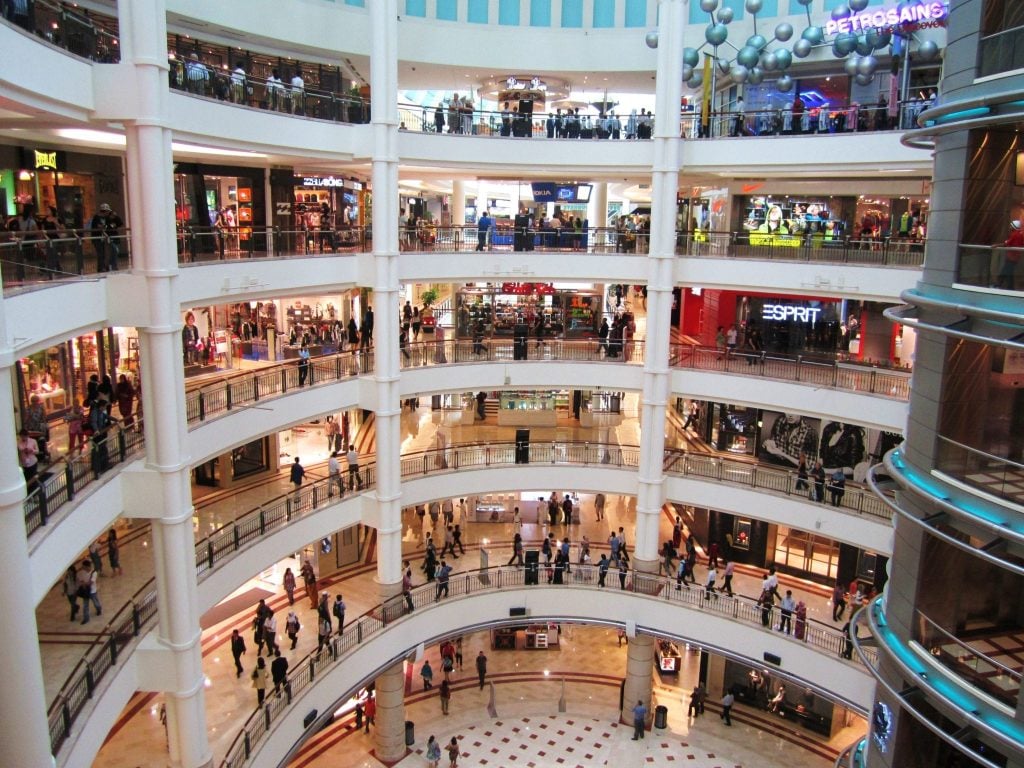 Locals don't spend their time in museums or at monuments.  They spend their time in malls and shopping centers and movie theaters.  Suria KLCC has all of the above.
So if you find yourself in a mall in a new country, here's what you should do:
Eat at a food court. Want to know how the locals really eat?  Get yourself to a food court and point at whatever looks good.  I got my laksa!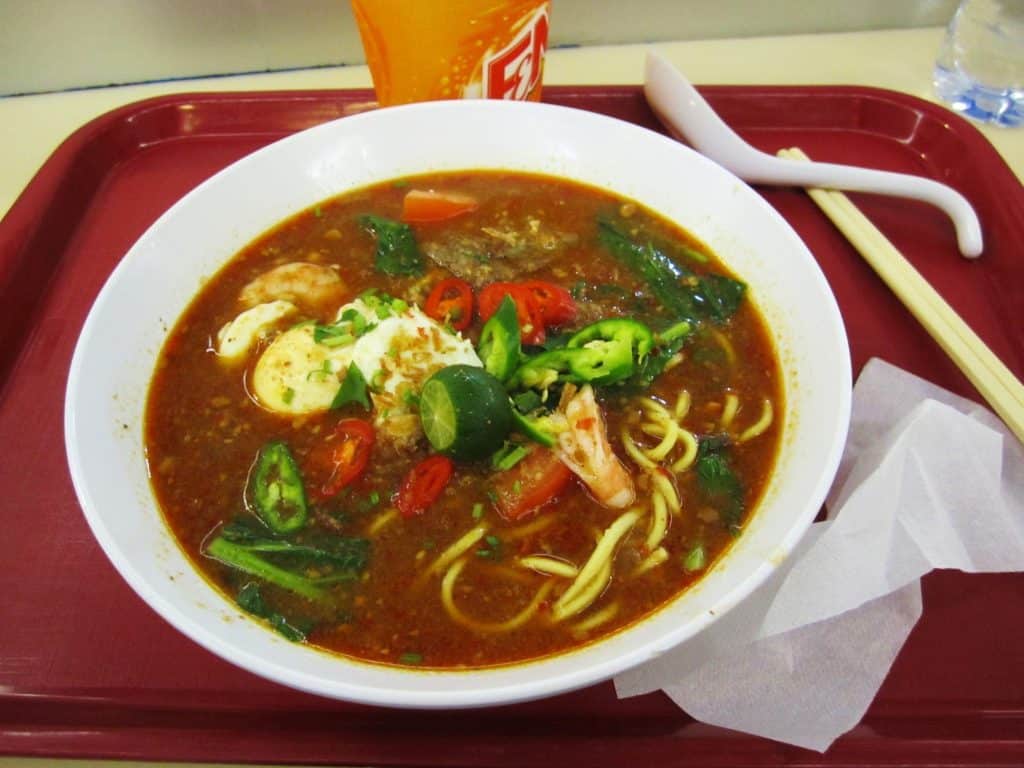 People-watch. The women in KL, particularly the Muslim women, are so incredibly fashionable.  The headscarves!  The leggings!  THE SHOES!!  I wanted to take pictures of them, but didn't want to be creepy about it, so I did it discreetly from far away.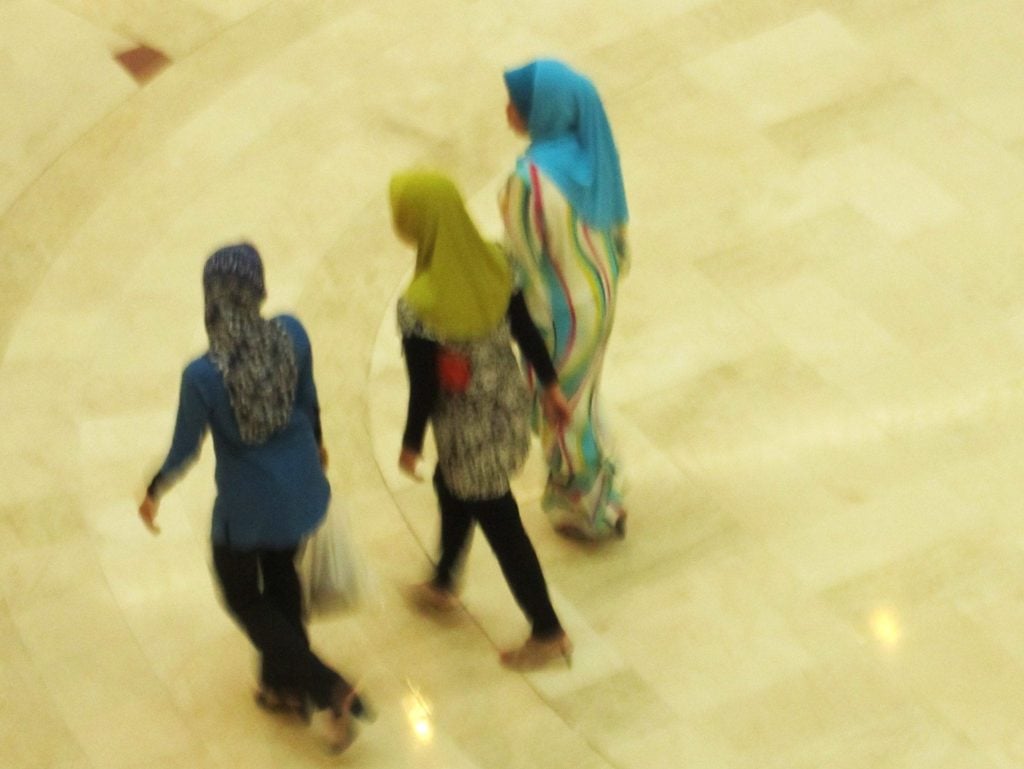 Make friends. The people in KL are very friendly.  While taking pictures, I got a few "hello-miss-where-you-come-from?"s from various locals and had some nice conversations.
Explore fashion. Ed Hardy saris?  I cannot tell you HOW MUCH I LOVE THEM!!  I really wanted to try one on, but apparently it's a specialty item that isn't available in the store.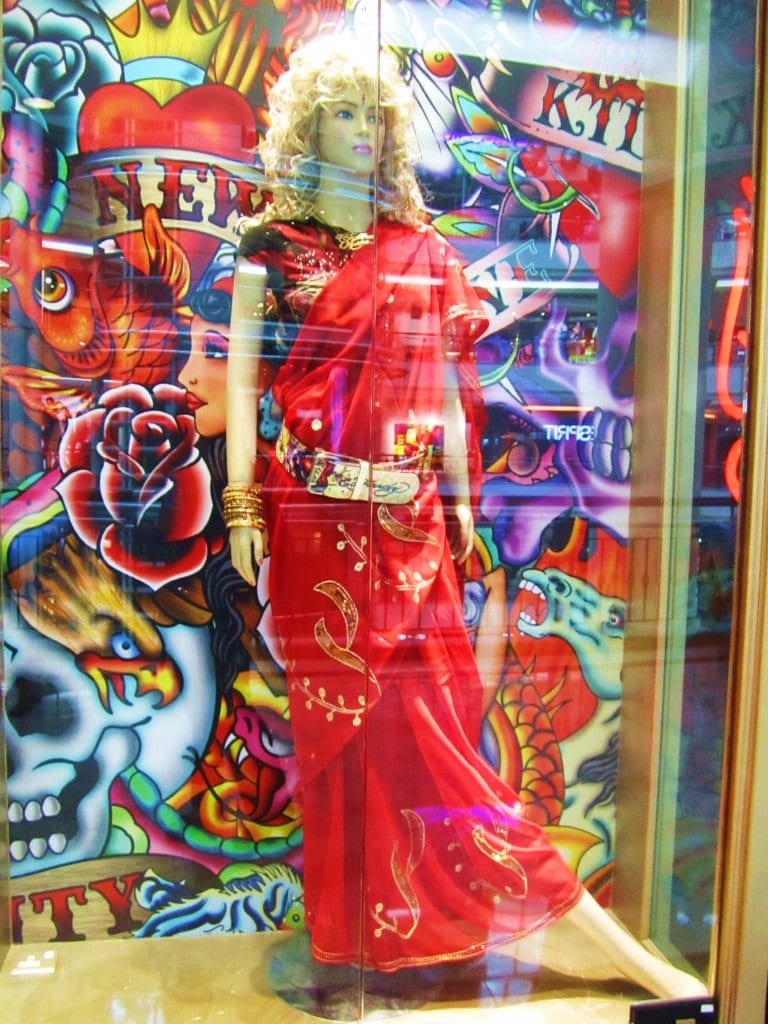 Practice your language skills. At first, I was mumbling "tengira kasih" (thank you in Bahasa Malaysia) because I didn't know how to pronounce it.  Going around stores, you need to jump in feet first — and your skills will become better because of it!
Catch up with WiFi. Addicted to your iPhone and without a Malaysian call plan?  Does the mall have a Starbucks?  THERE YA GO.
Enjoy the air conditioning. If you're visiting a city as hot and rainy as KL (seriously, look at the size of my hair), that AC is a godsend!
And, of course, take your obligatory pictures.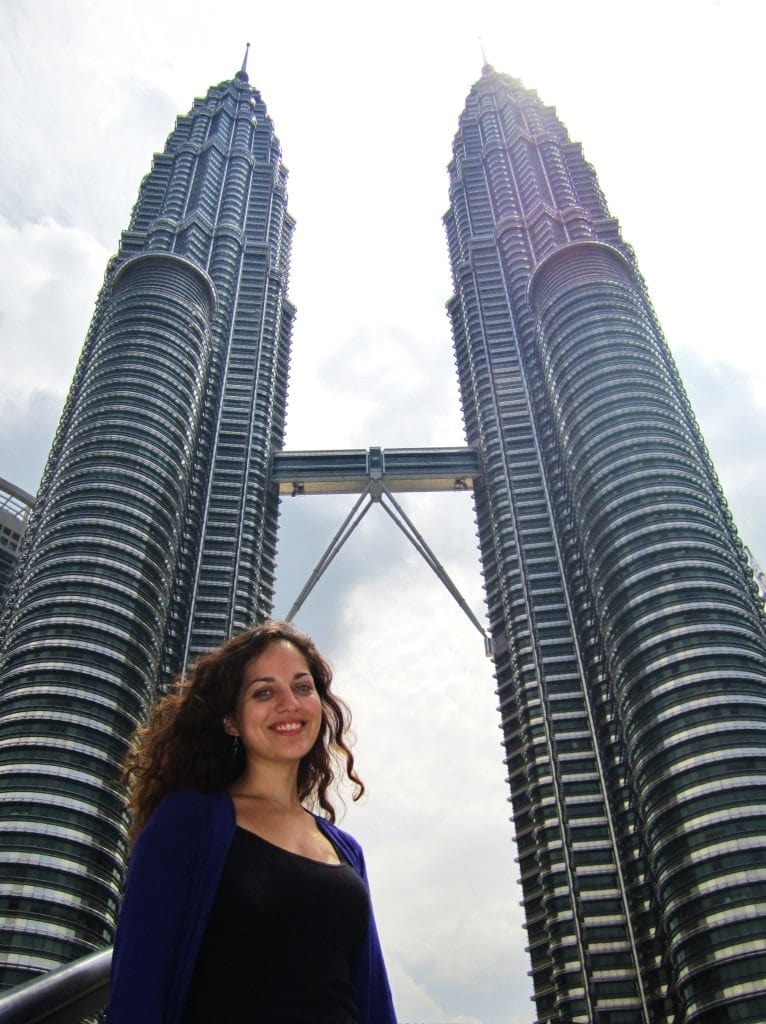 Get email updates from Kate
Never miss a post. Unsubscribe anytime!