Adventurous Kate contains affiliate links. If you make a purchase through these links, I will earn a commission at no extra cost to you. Thanks!
If you're in Bangkok during the weekend, you must visit Chatuchak Market.  This gargantuan market is a microcosm of Bangkok in itself: chaotic, humorous, immense, diverse, full of delicious food and hot, hot, hot.
Chatuchak Market, also called Jatujak Market or JJ by the locals, is open on Saturday and Sunday from 9-6.  I can't imagine what it looks like during the week!  It must vanish into nothing.
Has this market ever been on The Amazing Race?  It should.  I half expected Phil to jump out from around the corner: "This is Chatuchak Market, Bangkok's weekend market.  Teams must find this specific glassware seller, where they'll receive their next clue."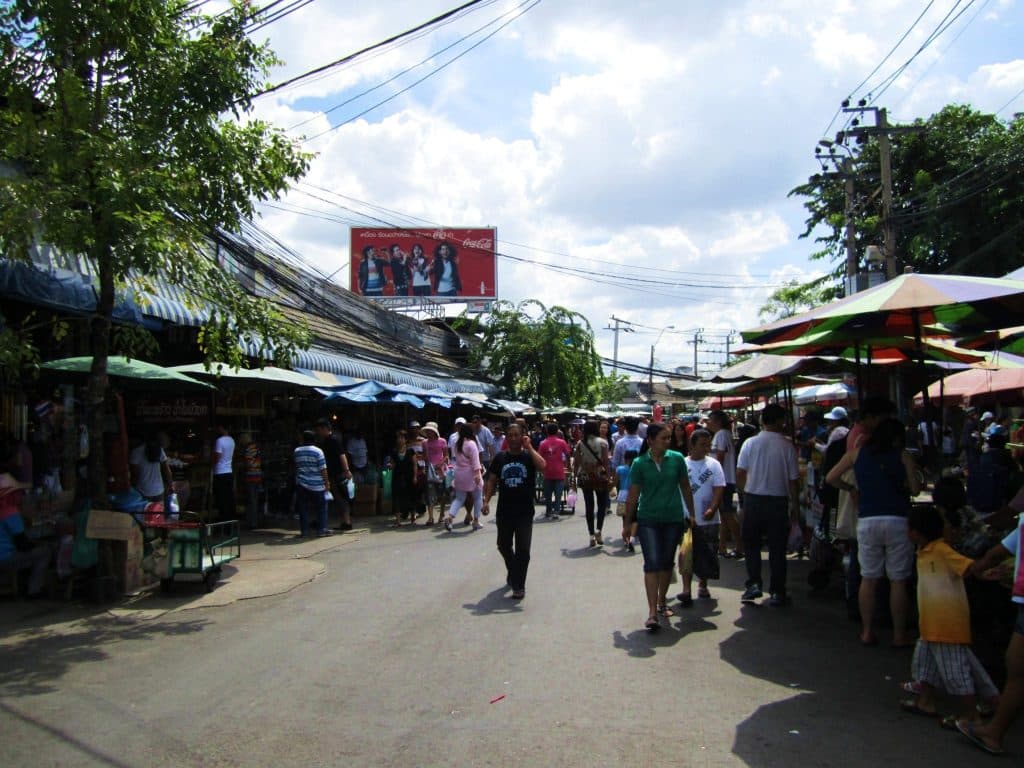 Though much of the market is outside, most of the stalls are inside: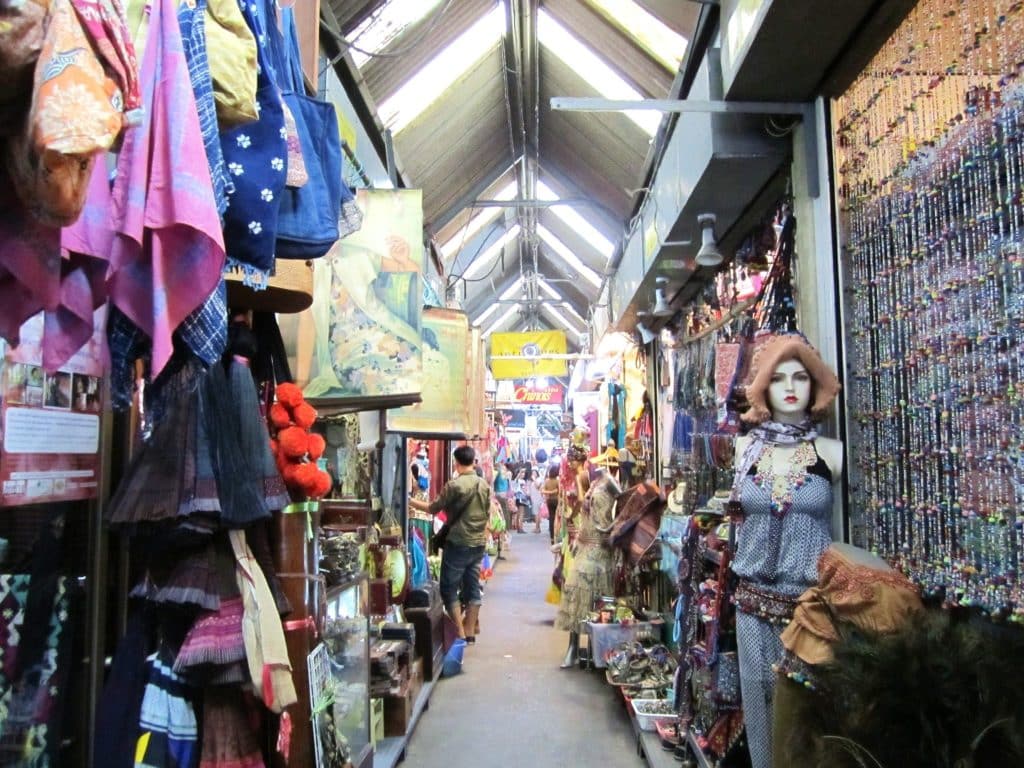 Everything you can imagine is sold here.
Here are some of the things you can find for sale at Chatuchak Market:
Fabric!
Gold fans!
Baskets!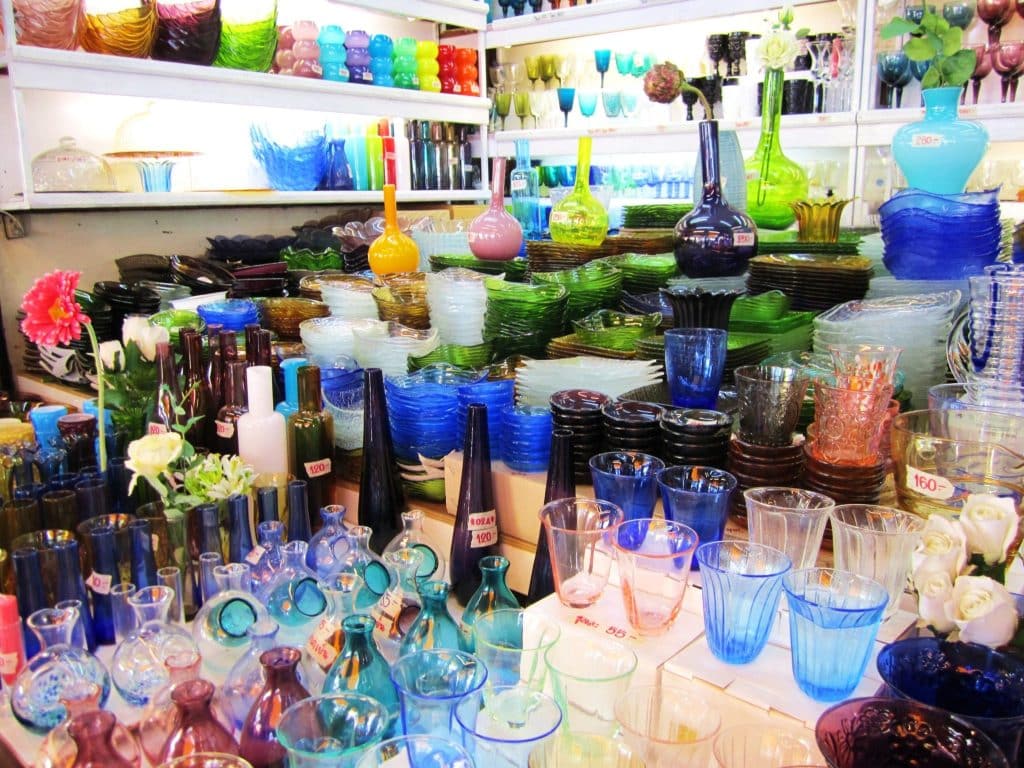 Glassware!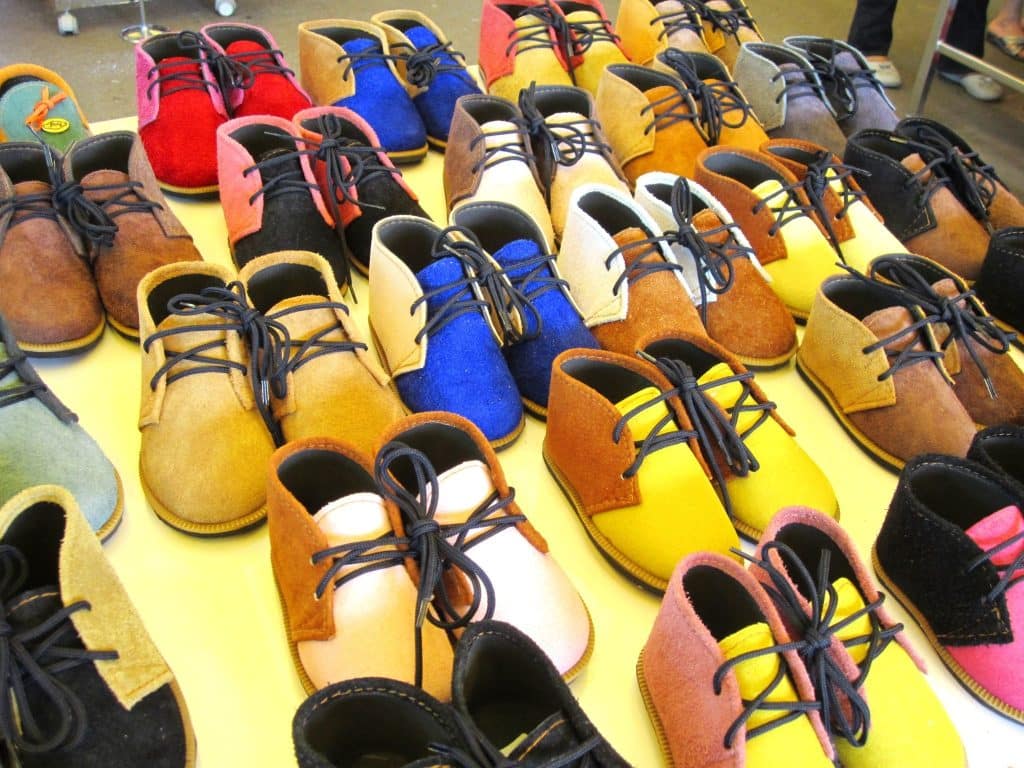 Baby shoes!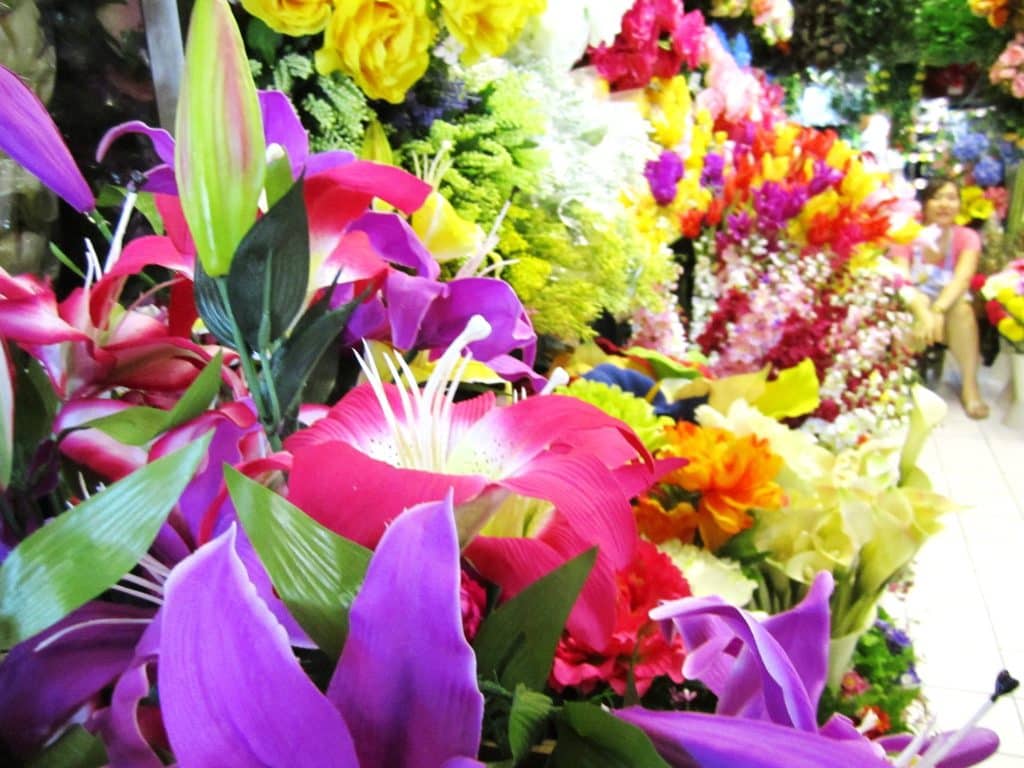 Fake flowers!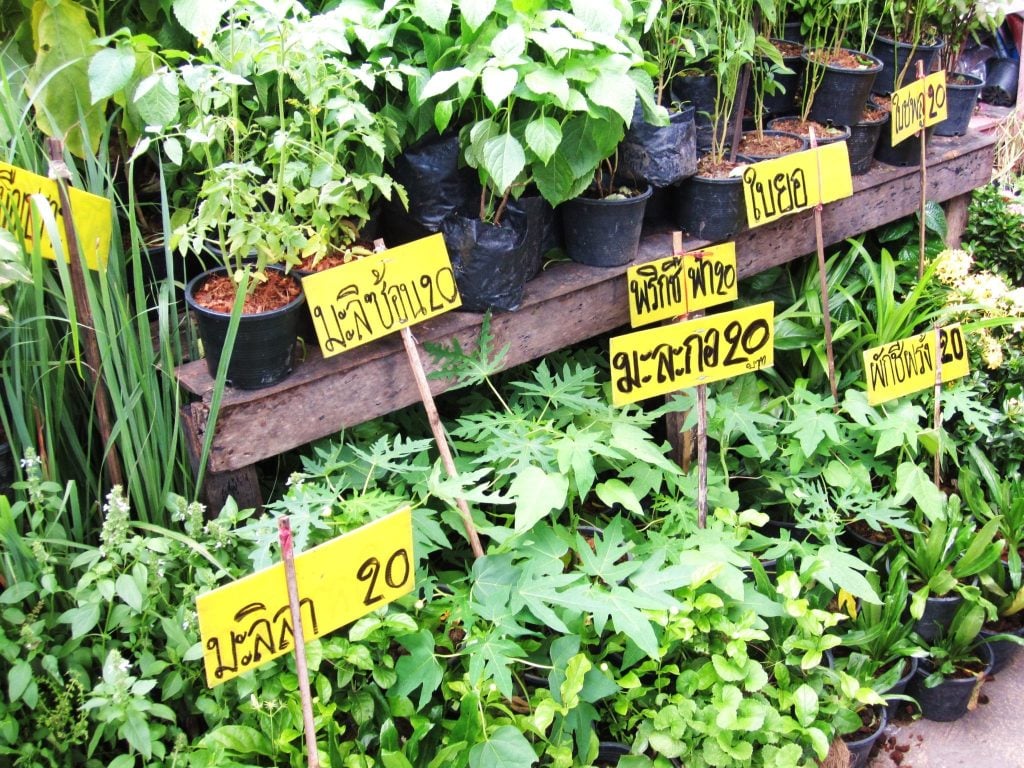 Real plants!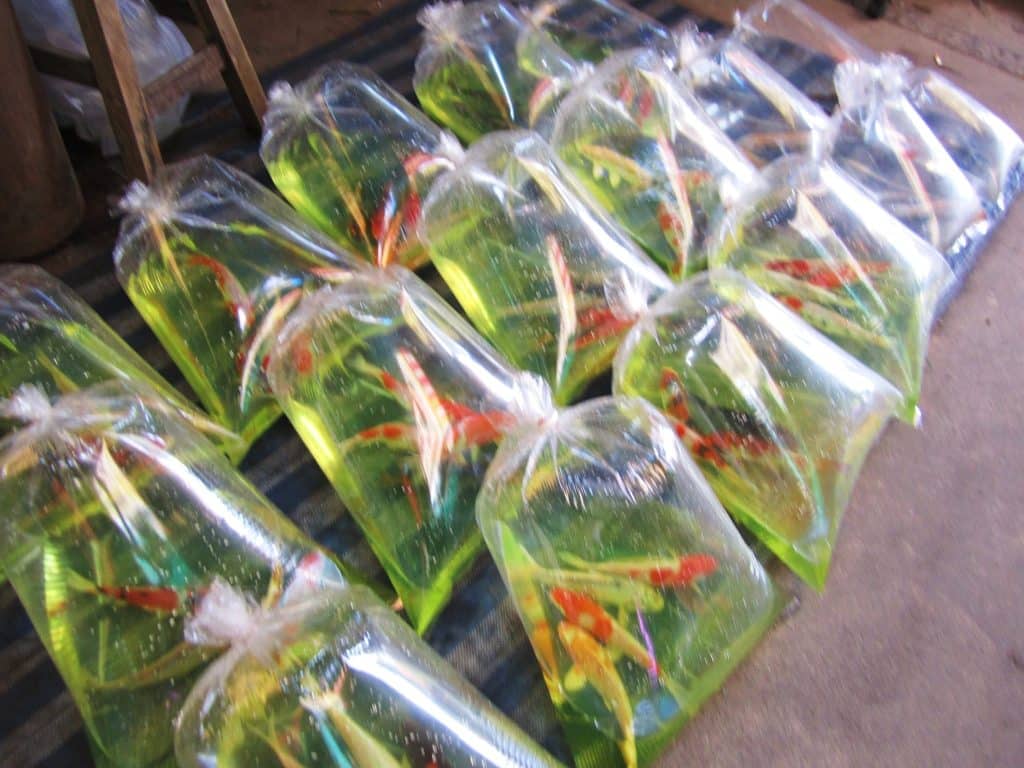 Live fish!
Tips for visiting Chatuchak Market
The market is located in the northern part of the city, right on the Metro.  If you're coming from Banglamphu, you'll need a tuk tuk or taxi.
Pick up a copy of Nancy Chandler's Map of Bangkok. The map itself is fantastic, but for Chatuchak Market, it's incomparable, laying out every section of the market in detail.
HYDRATE. It's very hot at the market, especially in the indoor stalls, though a few have air conditioning.  If you want to escape the heat, there's an indoor mall that's icy cold.
Be prepared to haggle like crazy! It's the only way.  And don't underestimate the power of walking away!
Get email updates from Kate
Never miss a post. Unsubscribe anytime!