Adventurous Kate contains affiliate links. If you make a purchase through these links, I will earn a commission at no extra cost to you. Thanks!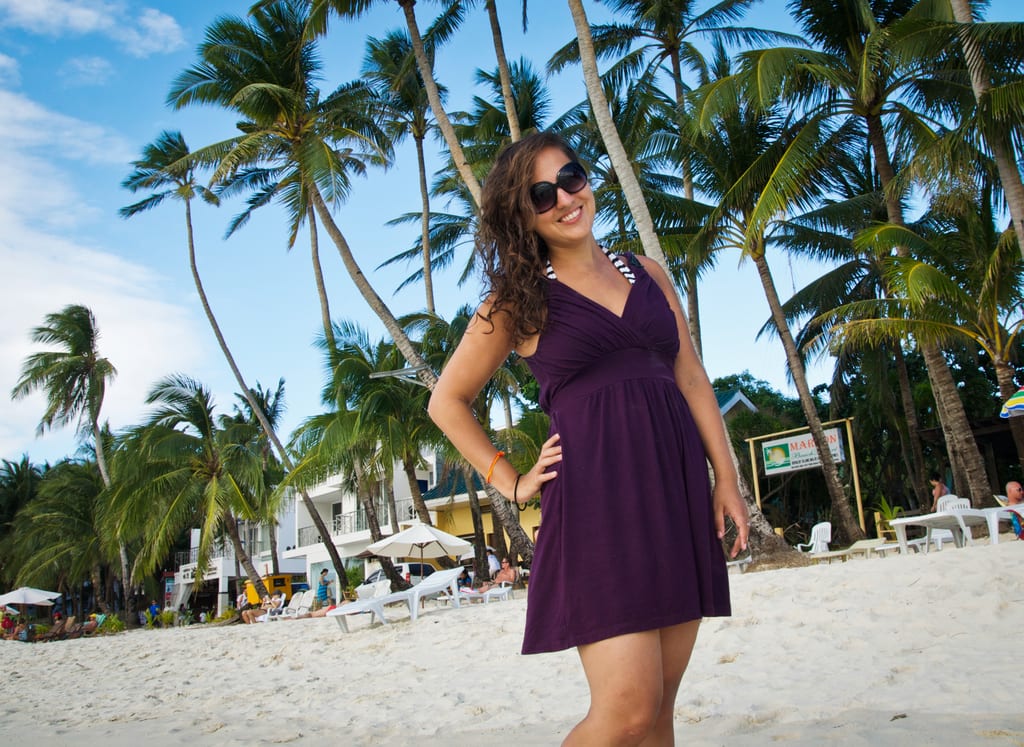 A few years ago, I got the coffee table book Where to Go When for Christmas. It's a gorgeous book featuring full-page spreads on eleven destinations to visit during each month of the year.
I like to check things off. Each time I come home from a long trip, I find that book and underline my most recently visited destinations of the 132. Most recently: Slovenia (best in August). Fjord cruise, Norway (best in April). Helsinki (best in December).
But for the first time, I turned to the opening page, which featured a world map. I absent-mindedly drew a heart around Boston. Then London. Then Bangkok. Then New York.
I didn't think about it. But these four cities have been incredibly meaningful to me.
It's been a rough summer in lots of ways. On the heels of a yearlong trip, in which I only spent more than two weeks in a single destination (Koh Lanta, and even then I was constantly switching rooms), I threw myself into a summer of hopping all over Europe. A week in Croatia, a week in London. A week in Finland, a week in London. Paris, Puglia, back again.
It was the opposite of what I needed, but with no visa on the horizon, I had no choice but to keep leaving the UK. I took on way too much work requiring travel, and it wreaked havoc on me in every way possible.
And the summer got worse when Mario and I split up.
Don't worry about me. I'm doing well. Mario and I are on excellent terms, talk every day, and still collaborate in our work. He has asked me to keep him off the blog in the future, and I'm happy to respect his wishes.
If you want to know what you can do for me, here's what I'd like: Please don't lean your head to the side, give me doe eyes, and rub my shoulder while asking if I'm okay. I know you mean well, but seriously. That is patronizing and the last thing that I want. Just be a normal level of nice to me. That's what I'd like.
Also, please don't speak badly of Mario, publicly or privately. I don't want to hear it. We've never been a conventional couple, and we're not having a conventional breakup. Just let me move on with my life, happily.
The Question
If you follow a lot of travel bloggers, you might be surprised to learn that several of them are not as single as they appear to be. A few of the more well-known bloggers in particular have been in relationships over the past few years, but haven't revealed anything whatsoever on their blogs. One is even married.
I've always been very open and honest here, and you appreciate that. It's the comment that I hear the most from readers. I think it's important to paint everything with light and shade and show you the too-often-neglected dark side of travel. I used to have absolutely no filter (you do not want to read my first blog entries from my freshman year of college in 2002!), and now I think I'm at a good level of filter — open and revealing, but keeping the most important stuff private.
But telling you about the end of my engagement has got to be the worst thing I've done in my blogging career. I fucking hate it. And it has me second-guessing my openness and wondering if I should take the more private approach of some of my peers in the future.
What also sucks is that I know I have a contingent of readers that wants me to be single, broke, not making any money from this site, and living on less than $1000 a month in Southeast Asia. It's a small contingent, but it's definitely out there. And even though it's been more than three years since I finished my first trip to Asia, and even though there are tons of travel bloggers covering ultra-budget travel these days, some of these readers expect me to be one of them.
Even though I'm single now, that's not going to happen. I've evolved over time. Living on the cheap in Southeast Asia was perfect for that moment in my life, but it's not what I've wanted for the past few years.
I'll continue backpacking on and off throughout my travels, because I love the community and the fun, but at a more expensive and higher comfort level. Think Airbnb rentals in cool neighborhoods, private rooms in hostels, and the occasional four-bed dorm — not 12-bed dorms on the outskirts of town and roach-filled guesthouses because they're all I can afford.
Upcoming Fall Travels
Let's focus on the positive: travel! I've got a lot planned for this summer, but virtually no plans for 2015. Anything could happen. This is what's definitely going to happen: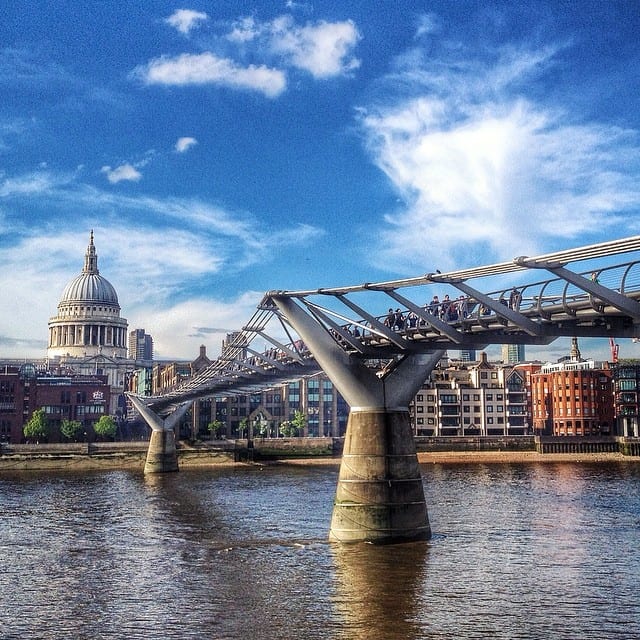 London
Yes, still London. I'll be in and out of London throughout the fall, attending World Travel Market and hopefully doing some exploring in southern England as well as within the city.
Athens
My trip to Athens for TBEX Europe will be my first visit to Greece, one of my most egregiously unvisited countries! It's about time.
Athens gets a lot of flack from travelers, but that's mostly because they're visiting en route to the islands during the miserably hot summer. I've heard that the cooler months are much nicer, so I think visiting in late October will be a perfect introduction to the city.
What I'm most looking forward to is staying in a swank apartment near the Acropolis for a week with a few of my girlfriends. There shall be spanakopita. There shall be ouzo. There may be smashed plates.
Meteora
I have a few extra days in Greece post-TBEX — just enough to visit one destination. If you could go to one place within a few hours of Athens, on the mainland, in late October, where would you go?
Well, Meteora is the place in mainland Greece I've wanted to visit for the longest. Photographing those clifftop monasteries would be a dream come true. So I think I will go there!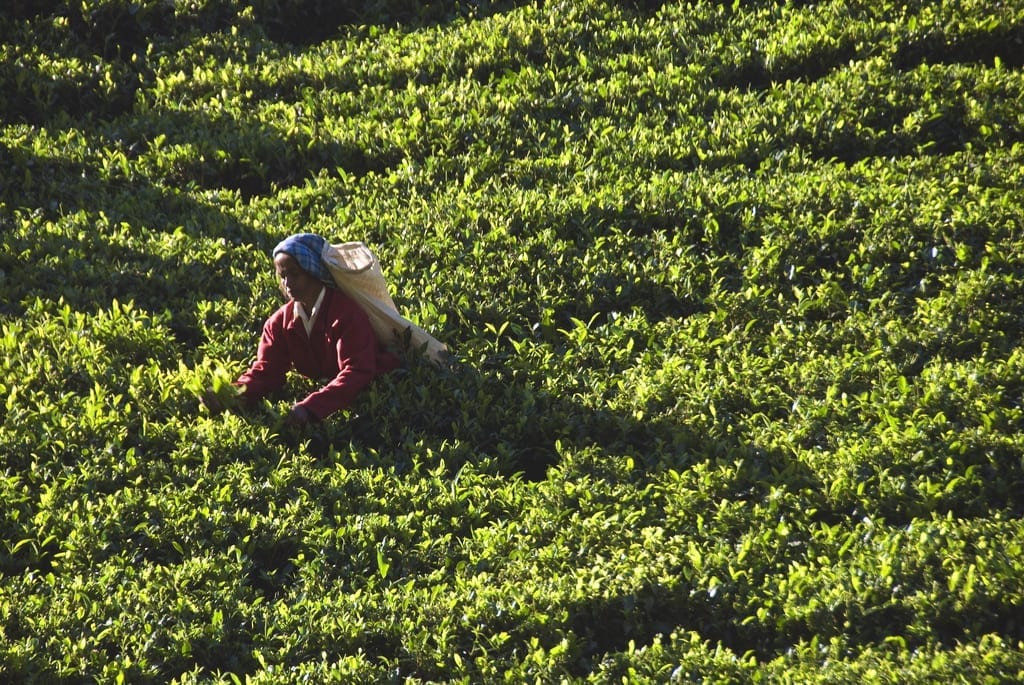 Sri Lanka
I was supposed to visit Sri Lanka on my first trip to Asia four years ago, but I had to cut it out due to budget reasons. Since then, it's been one of the countries I've yearned to visit the most.
And it's happening. The Professional Travel Bloggers Association (of which I am a founding member and former board member) is putting on its first conference: TBC Asia.
There has never been a conference like this before: a not-for-profit travel blogging conference for professionals where a few days of travel is part of the itinerary. I'll be sticking around afterward to explore a bit more of Sri Lanka. The beaches of Unawatuna and the highlands of Ella are calling my name.
Maldives
Being so close to Sri Lanka, this is my best chance to visit the Maldives. I can fly there for a $200 return flight (or 9000 Avios if I must), so why not just go?
The Maldives are famous for luxury resorts and overwater bungalows, but a few years ago they opened to budget travelers for the first time. The industry is very new and fledgling but I look forward to seeing it for myself before it gets popular.
Norbert from Globotreks wrote this excellent Maldives budget travel guide several months back; Lauren from Neverending Footsteps wrote another great Maldives budget guide this past week that recommends a few guesthouses in particular.
A Quick European Getaway
I fly back to London in December — the perfect launching pad for a short trip somewhere. A few days in Luxembourg or Copenhagen would be nice and would help me continue toward visiting every country in Europe, a goal I've had for the past year or so.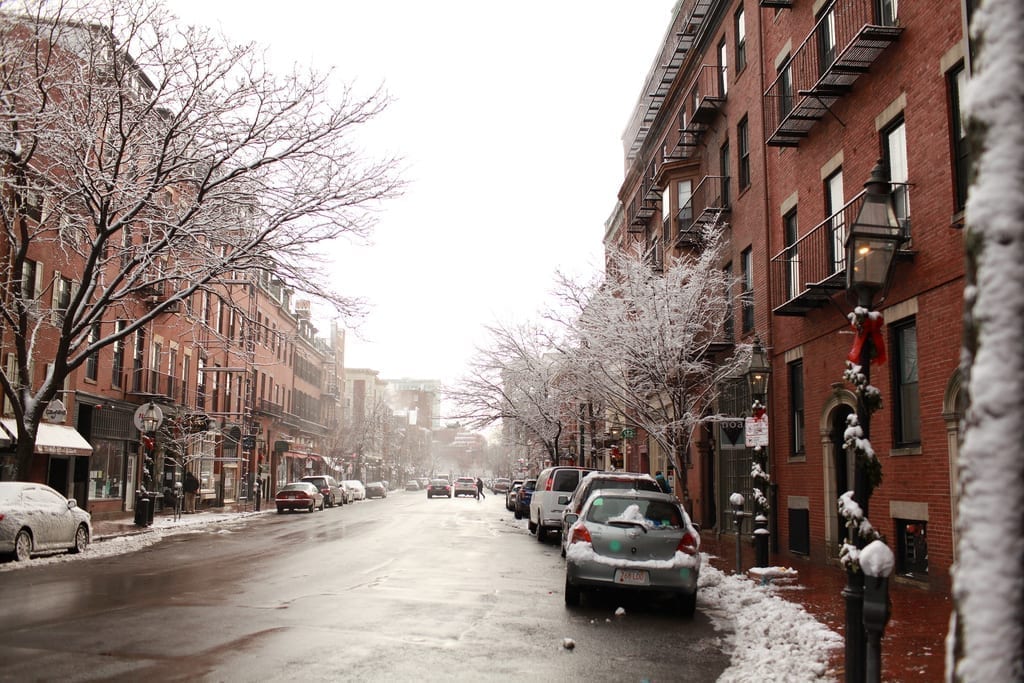 Home for Christmas
I missed the last two Christmases, so it's time to go home and spend time with my family over the holidays.
Not that I'm a big fan of New England winters…but I am a big fan of my family!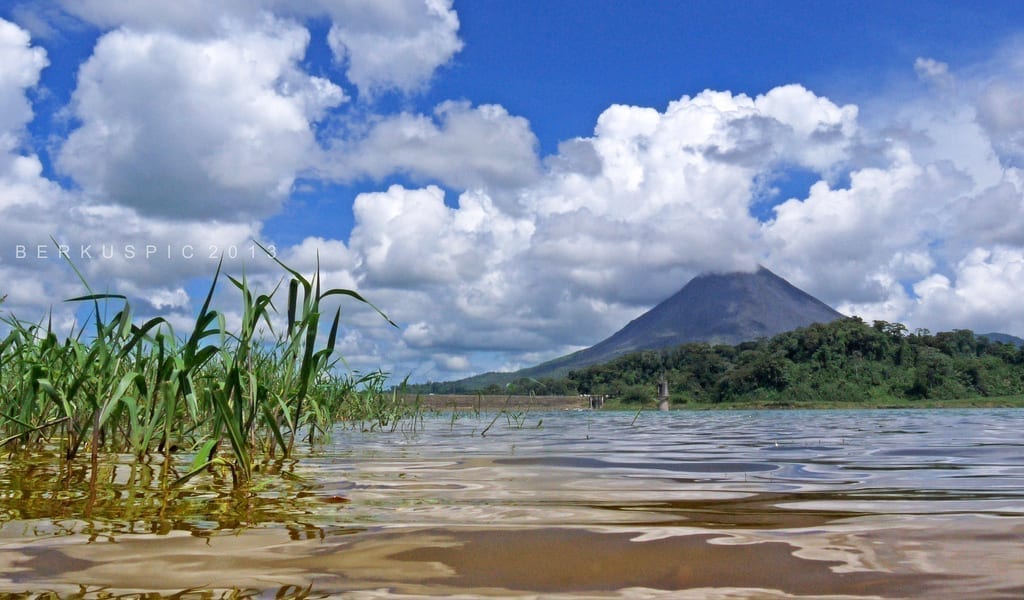 Central America…?
I have two and a half months free before I need to be in Boston for the Women in Travel Summit at the end of March, which got me scratching my nonexistent beard in contemplation.
I had a world of possibilities and a few offers on the table. And so I tried to stop thinking about where I thought I SHOULD go and what I thought would be good for my brand, and instead thought of what I WANTED.
What do I want? Summer weather. Beaches. Cheap prices. Good infrastructure for travelers. Not Asia. Somewhere new.
And a VACATION. My first break from work in two and a half years.
When I tallied up the criteria, Central America certainly fit that bill, as I haven't been anywhere in the region. With two and a half months, I should probably do either the top half (Guatemala, Belize, Honduras, El Salvador, maybe a bit of Mexico if I fly into Cancun) or the bottom half (Panama, Costa Rica, Nicaragua). The bottom half seems to have nicer beaches overall.
Central America seems like an easy destination — too easy — but you know what? I want easy right now. I NEED easy right now. I've got some offbeat journeys and destinations in mind for the next year, but I'll save them for the warmer months.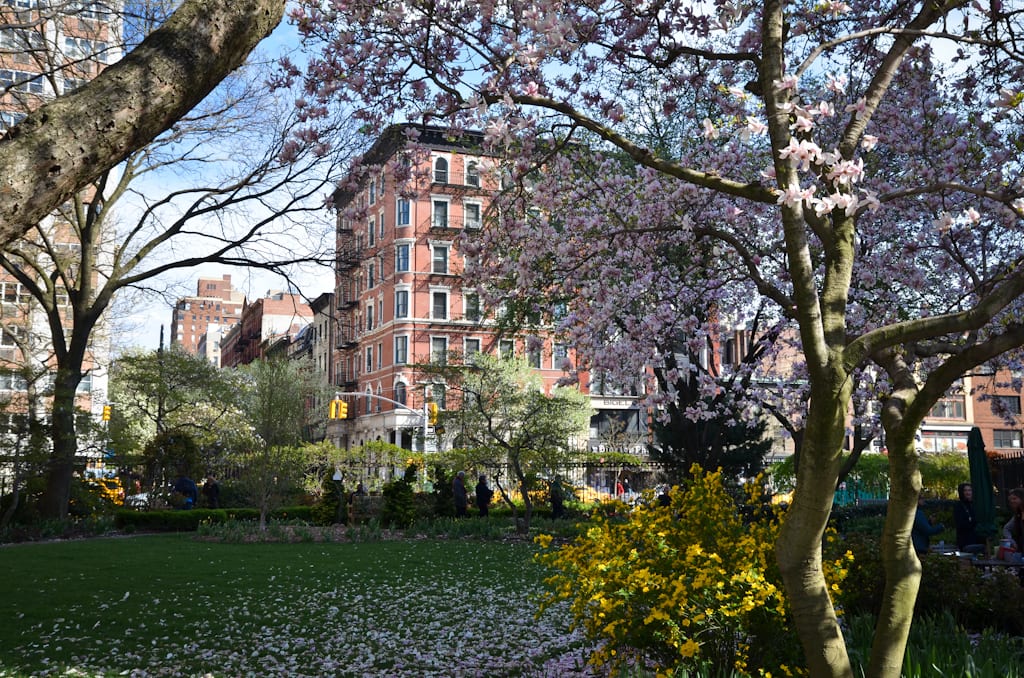 And then…New York?
It seems like every trip I take to New York is better than the last. I had so much fun on my most recent trip there last week. So much that I'm now thinking that I should move there. Most of my closest friends from home now live in New York.
But OH MY GOD CAN I EVEN AFFORD THIS? Even though I'm now making more money than I did before I quit my job to travel, I'm still not sure whether that can translate into both living alone and living in a good neighborhood in New York City. As someone who works from home, those are two things that I need, and they are also two things that drive up the cost of rent exponentially. But the more I spend on rent, the less I can travel.
Anyway. If New York ends up being my place, I won't move there until summer or fall next year. I have time.
The Next Step
When I drew the tiny hearts around those cities, I had no idea that I had chosen the four most pivotal cities in my lifetime.
Boston. My upbringing, my early adult life, my roots.
Bangkok. My fire, my independence, my love of travel.
London. My great love.
New York. My potential future.
I don't know where the road is going to lead me, but I hope you continue to stick around for the ride.
Get email updates from Kate
Never miss a post. Unsubscribe anytime!