Adventurous Kate contains affiliate links. If you make a purchase through these links, I will earn a commission at no extra cost to you. Thanks!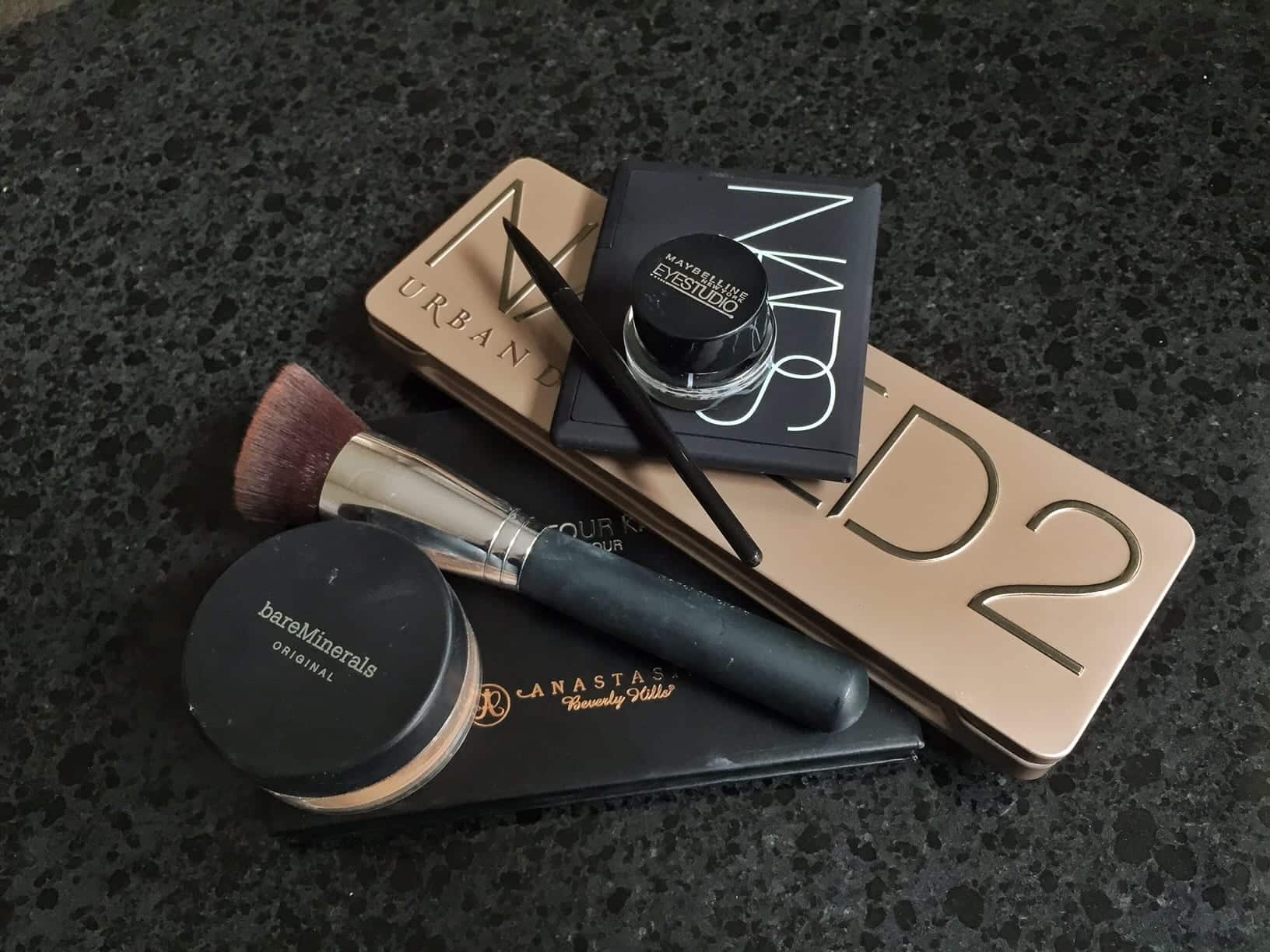 And now for something a little bit different on this Friday — I thought I'd share with you some products that I've been enjoying lately, both travel and otherwise.
Have a great weekend!

Sleep Cycle App
Do you love statistics and feeling great in the morning? You should track your sleep!
This app works by putting your phone down in bed next to you. It analyzes your movement and determines when you're sleeping and when in a deep sleep, then it wakes you up when you're not in a deep sleep, preventing you from being groggy. You set a target alarm and it will wake you up sometime in the 30 minutes beforehand. You can customize the margin, too.
It's really nice waking up this way (especially since the alarm is gentle and gradual). Before I started using this app, I didn't use to wake up in a deep sleep very often, but when I did, it was enough to ruin my day.
I've felt so much better in the mornings and snoozing has become a thing of the past!
Sleep Cycle is available on iPhone and Android for $0.99.
Masala French Toast
Two nights ago, my mom and I were watching Cutthroat Kitchen on Food Network and the challenge involved French toast. Chef Aarti Sequeira created a savory masala French toast — and it looked so good that we decided to make it for dinner!
My mom put the recipe together as far as she could tell from the show and added a few of her own touches.
Masala French Toast

This recipe is easy enough to be eyeballed. Just go with what seems delicious.

Make a dry spice mix of turmeric, chili powder, ginger (fresh or powder), mint (fresh or dried) and basil (fresh or dried).

For the maple syrup, add lime zest and curry powder to warm, 100% natural maple syrup.

For the cream, mix crème fraîche and habañero-infused honey (or honey with anything spicy you have) and top it with a smattering of brown sugar.

Dip bread (2-3 slices per person) in a mixture of eggs and half and half, powder each side of the bread with the dry spice mix, then cook on a griddle greased with butter.

Serve the French toast alongside lime curry maple syrup and habañero honey cream.
WOW, was this good! We couldn't get enough of it. What a great idea, Chef Aarti!
I think this might be my new surprise-the-friends-crashing-on-your-couch-with-breakfast dish.
Maybelline Gel Eyeliner
I love makeup, and while I've tried out lots of new products since I've been home, gel eyeliner is my favorite new addition to my arsenal.
The proper way to apply pencil eyeliner is to pull your eyelid taught so you can draw it on evenly — but I recently learned that this is actually really bad for your eye and could cause premature wrinkling (!!). Liquid liner doesn't require you to pull your eyelid, but it has a teeny tiny tip, requiring a steady hand, and I can only do it passably on my right eye.
Then I heard about gel eyeliner — you paint it on with a little brush and it's super-saturated, so you can put it on without stretching your lid, and it's so easy to paint on that it's foolproof.
While I've heard that Bobbi Brown does the best gel eyeliner, I didn't want to shell out $24 for the liner and $27 for the brush.
Instead, I opted to try out the much cheaper Maybelline Eye Studio Lasting Drama Gel Eyeliner (I got it at my local CVS for $11, including the brush; you can also get it for cheaper on Amazon) and see if I liked it.
YOU GUYS. THIS. STUFF.
It couldn't be easier. I was able to draw skinny lines, thick lines, winged lines, any kinds of lines I wanted! And it still looks perfect 12 hours later.
Consider me a full convert. From now on, it's all gel, all the time.
90-Day Fiancé
Doesn't TLC have the craziest reality shows? I've now gotten sucked into 90 Day Fiancé, a show about six Americans engaged to a foreigner who is coming over on a K-1 visa. The K-1 visa requires them to get married within 90 days of arrival, making it a bit stressful and crazy, especially if they haven't spent much time together!
You've got the couples who are genuinely in love, the couples who love each other but are naive about their cultural differences, but where the show gets REALLY good is the oh-my-God-he's-using-her-for-a-green-card-how-does-she-not-realize-this couples. I've never cringed so hard at a TV show in my life. I think I had my head in the pillow for a good third of the show.
90 Day Fiancé is on TLC on Sundays at 9:00 PM. Above is the full first episode of Season 2.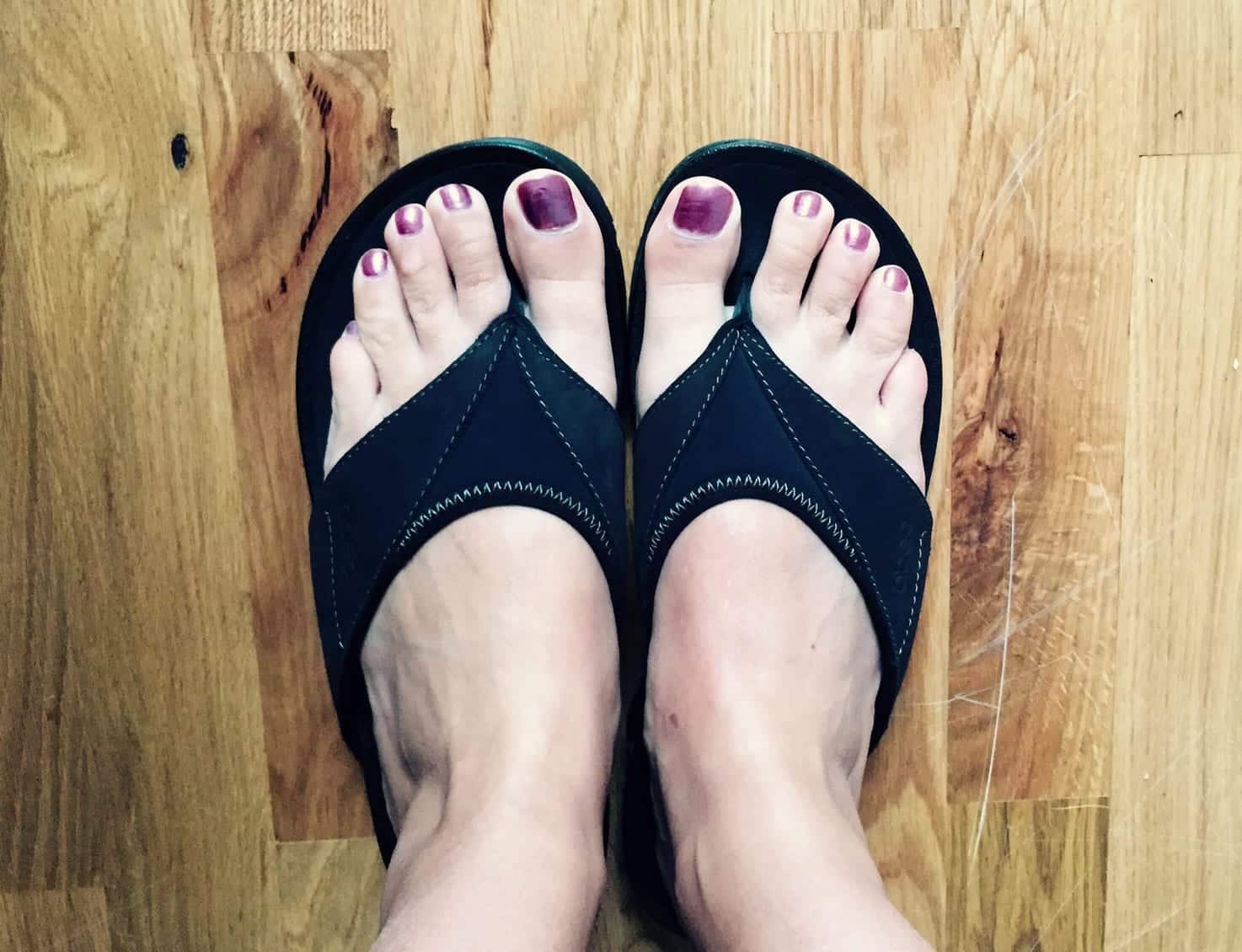 Abeo B.I.O.system Balboa Metatarsal Flip-Flops
Since I got tendinitis in my right food in 2008, I've needed arch support in every pair of shoes I own and have had trouble finding comfortable shoes since. I wear insoles all the time, but they only work for shoes that fully enclose upon your feet.
So where does that leave sandals, especially flip-flops?
I can't just go up to a roadside stand and buy a cheap pair of flip-flops like most people. They actually hurt to wear.
Since 2011, I've been getting by with a now-discontinued pair of rubber Crocs flip-flops from Bali that felt great on my feet. Even as the rubber wore down, I kept them because I searched and couldn't find anything good enough to replace them, even at the Crocs store.
But then I left them behind in a Slovenian hotel this summer. Oops.
Six months ago I discovered The Walking Company, a shoe store specializing in comfort shoes, and I'm not exaggerating when I say it was like getting my life back.
They have FANTASTIC (and surprisingly cute!) shoes for people like me who have arch issues. I even found a pair of two-inch pumps so comfortable that I can wear them all day! No insoles and no pain!
The shoes are on the expensive side, but they have lots of sales. Besides, paying for quality shoes is an investment in your overall health.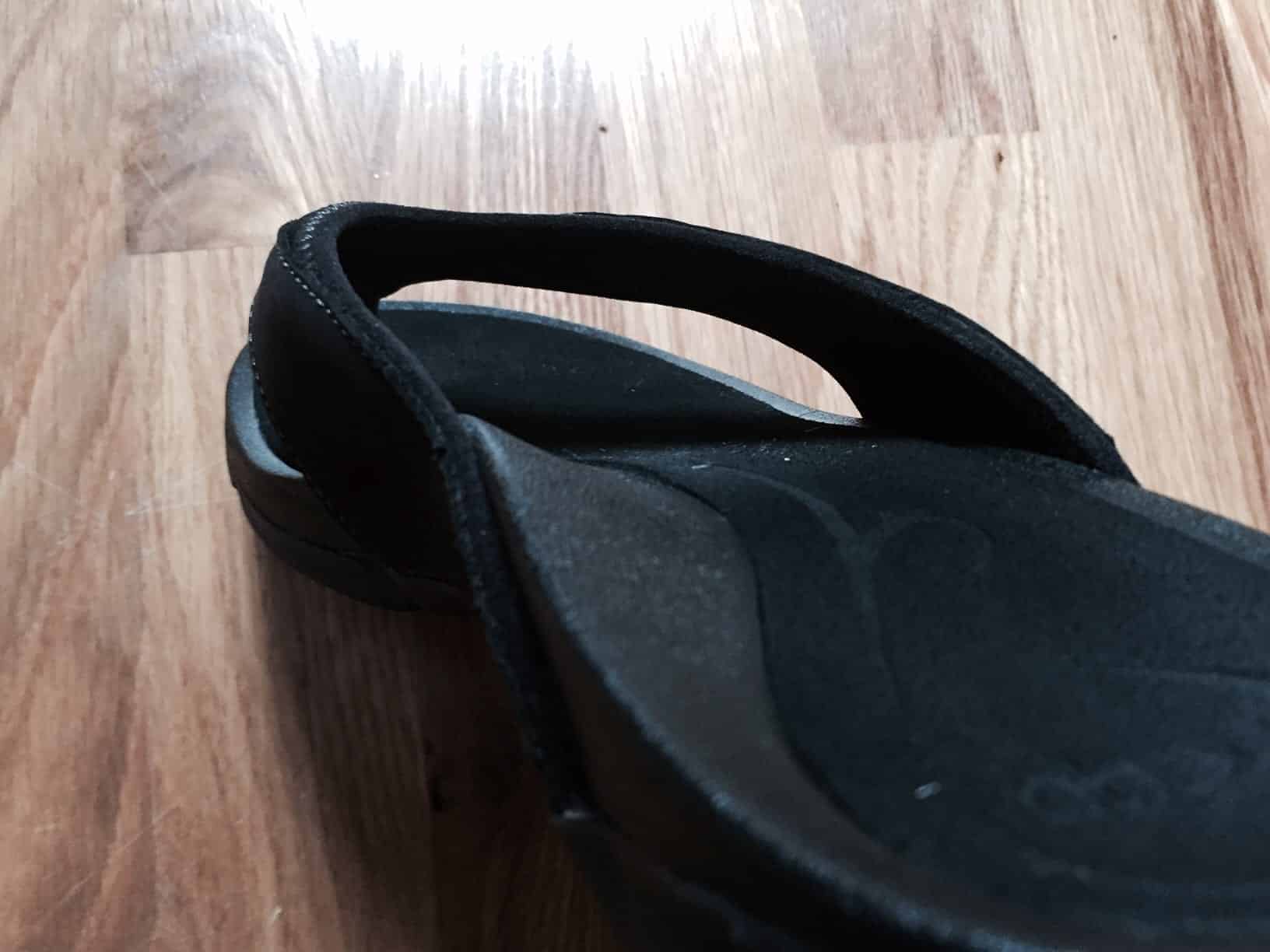 A few weeks ago, I discovered the Abeo B.I.O.system Balboa Metatarsal flip-flops, which are extremely comfortable and have generous arch support. Just look at that juicy arch!
Of course, having expensive flip-flops and traveling in the "shoes on/shoes off" culture of Asia means that I can't leave them in shoe caddies at temples and in front of bars and restaurants. People walk off with each other's flip-flops all the time. (I remember my friend Matt got three pairs stolen over the course of a week and a half in Thailand!) Instead, I carry a thin cloth bag in my purse and use it to carry my shoes.
I'm finally able to wear flip-flops again, and just in time for Sri Lanka!
Get them from The Walking Company for $89.95.
What is your favorite new thing that you discovered recently?
Get email updates from Kate
Never miss a post. Unsubscribe anytime!