Adventurous Kate contains affiliate links. If you make a purchase through these links, I will earn a commission at no extra cost to you. Thanks!
On this day five years ago, I was putting together the elements of this blog. Securing hosting, buying a theme, working out every detail so that it would be set for its first post to go live on February 6.
Five years. Not a lot of us make it to five years.
I feel like I'm starting over this winter. Traveling to a new region — Central America. Traveling on my own. On the backpacker trail. Sleeping in hostels. Single. I've got an itinerary, but I can do pretty much whatever I feel like.
I feel so free in a way I haven't felt in so long.
Kate in Tat Lo, Laos, 2010
Still, there's no way I can ever go back to who I was in 2010.
I need to spend a lot more time working than I did back then. I was invited to join in a drinking game last night at my hostel and I smiled and said, "Thanks, but I'm working."
"WORKING?!" everyone yelled. 2010 Kate would have been in there like swimwear. Instead, I buckled down and wrote as they played Kings while yelling at each other in Italian accents.
I'm not broke anymore. Which means I'm still backpacking, but staying in much better places, taking more convenient transportation, and doing more activities.
Part of this trip is leading tours of my readers. People are coming to travel with me. I can't believe it sometimes.
I'm carrying more stuff. Even though I initially tried to resurrect my old 38L backpack from Southeast Asia, I just couldn't pare down my belongings enough — I'm sticking to my trusty 60L Osprey Sojourn.
I've got only one comp planned in Central America. I was invited to stay at a resort with whom I've collaborated in the past (and where I've wanted to stay for months), so it was an easy decision for me. But that's it. No comped activities, no sponsored lodging every night. Just this.
That brings up something with which I've struggled — the balance between earning an income and not bombarding you, my dear readers, with sponsored crap all the time. I'm not opposed to comps, sponsored travel, or branded content in general, and whenever I do produce sponsored content, I work my ass off to make it as entertaining for you to read as possible. Still, I know that you prefer to read about things I pay for out of pocket.
The travel blogging landscape has changed so much in five years. Most old-timers started like I did: working a full-time job and traveling when possible or traveling on a budget long-term. These days, quite a few of us are making enough money to blog full-time. That wasn't even the case two years ago!
And I don't agree with everyone. I know pro bloggers who get everything comped. I know pro bloggers who think that taking comps is okay, but taking money in addition to comps is wrong. I know pro bloggers who haven't paid out of pocket for travel in months if not years (though to be fair, maybe they are privately and just never write or share anything about these trips). I know some who don't even provide coverage for what they're given.
Still, I don't begrudge any blogger for their choices — everyone's got to make a living, and it's not easy in this Wild West of an industry.
So here's what I want out of travel blogging today:
To travel on my own terms. I want to go where I want, when I want. I want to spend summers in the Balkans and winters in the tropics. I don't want to be limited by the demands of sponsors, clients, or significant others.
To travel on my own dime. Again, I'm not opposed to occasional comps or campaigns, but I want the vast majority of my travel to be funded by myself.
Increased passive income. I had a turning point last year when I finally cracked big numbers in affiliate marketing (recommending products and getting a commission if you buy them, at no extra cost to you). Like other forms of passive income, affiliate marketing takes a lot of work in the beginning but is largely "set it and forget it" after it starts working.
It's an enormous relief to know I have money coming in each month, no matter how much work I do.
Trading comps for affiliates. I'd much rather buy a travel product with my own money, write about it if I feel like it, and make money off resulting affiliate sales than be provided with comped gear in exchange for a review.
Moving to New York next year. I love New York and I really think it will make a great home for me. I'm ready to have my own place again.
Increased income. So many people talk about how they're happier than they've ever been with all their belongings fitting into a backpack and living on $30 a day, saying that they discovered what's truly important in life. I was never really one of those people. 🙂
I always had my eye on making more money as soon as I could, and though I'm making a good living nowadays, I'm continuing to set my goals higher and higher.
Scalable projects. As much as I'm looking forward to running tours, they're not scalable — I can't clone myself or create more time. It's the same with consulting. But I've decided to turn my attention to projects that require the same amount of work from me, whether there's one customer or 10,000.
I have a lot of projects planned for this year, but I've decided to keep them private until they're ready for their debut.
An agent working on my behalf. Not an assistant, not an intern, an agent. Someone experienced in the field who knows the industry, is a badass, fights for cash, and can do more of the hustling so I can focus on content creation.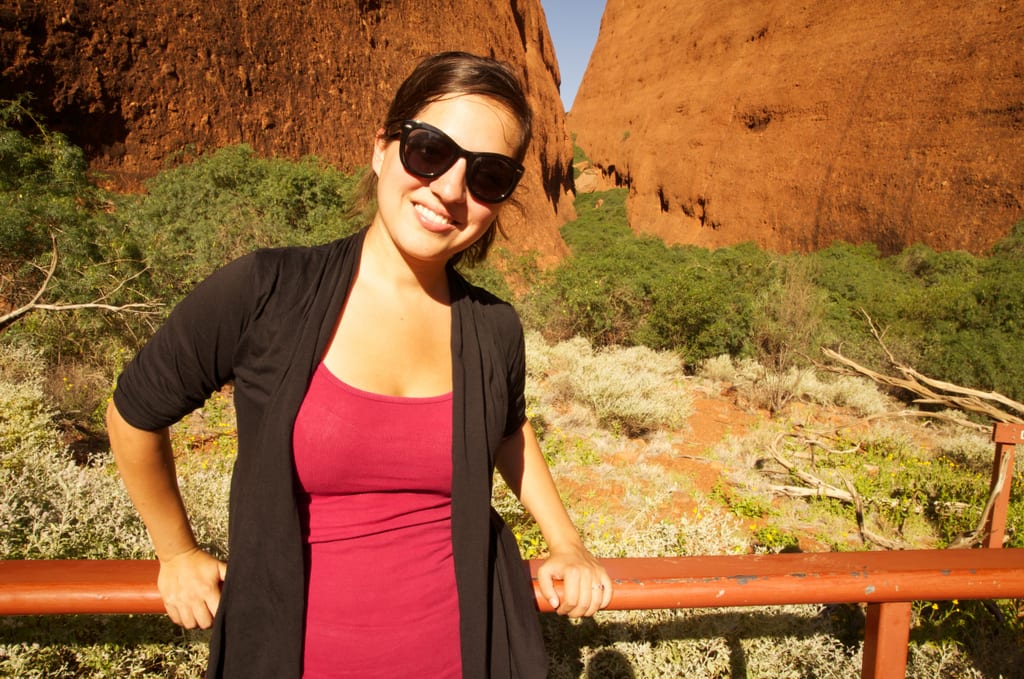 And here's what I don't want:
Constantly hopping from press trip to press trip. I've had the time of my life on some press trips (both South Africa trips especially), and I love traveling with my blogger buddies whenever I get the chance, but it's often not a realistic depiction of how I would travel, and taking too many press trips sends the impression that you'll do anything for a free trip or money. It's the same with comps.
I'm going to continue taking press trips from time to time, but limiting it to the ones that fit me best.
Freelance travel writing. Is it possible to adore writing about travel but detest freelance travel writing? Well, that's me. I have a lot of friends who have become successful freelance travel writers, and I'm thrilled for them, but it's really not for me as a long-term career.
You can earn well as a freelance writer after years of hustling and networking and growing relationships, but honestly, I'm not willing to put in the effort. I've hustled like crazy for blogging; I don't want to do it for another career that I don't enjoy.
Developing campaigns. Some people are amazing at developing blogger campaigns. I'm not one of them! I'd much rather take on quality campaigns developed by other people than create them myself.
Being limited to living or traveling in developing countries. I'm not going to say I want to avoid developing countries — far from it! — but I don't like traveling there because I have no other choice. I want to be able to spend a month in France or New Zealand if I want to.
Supporting a partner's travels at the expense of my readers. I've called in lots of favors for former partners of mine, which often meant taking on far more comps than I wanted and thus creating much more sponsored content than I wanted to. I'm happy to financially support a partner if he supports me equally in other ways, but I will no longer do it at the expense of my brand.
Honestly, it's like navigating an emotional minefield because the underlying subtext is, "You're willing to get free sh*t for yourself but not for your trip with ME?" Which isn't good for any relationship.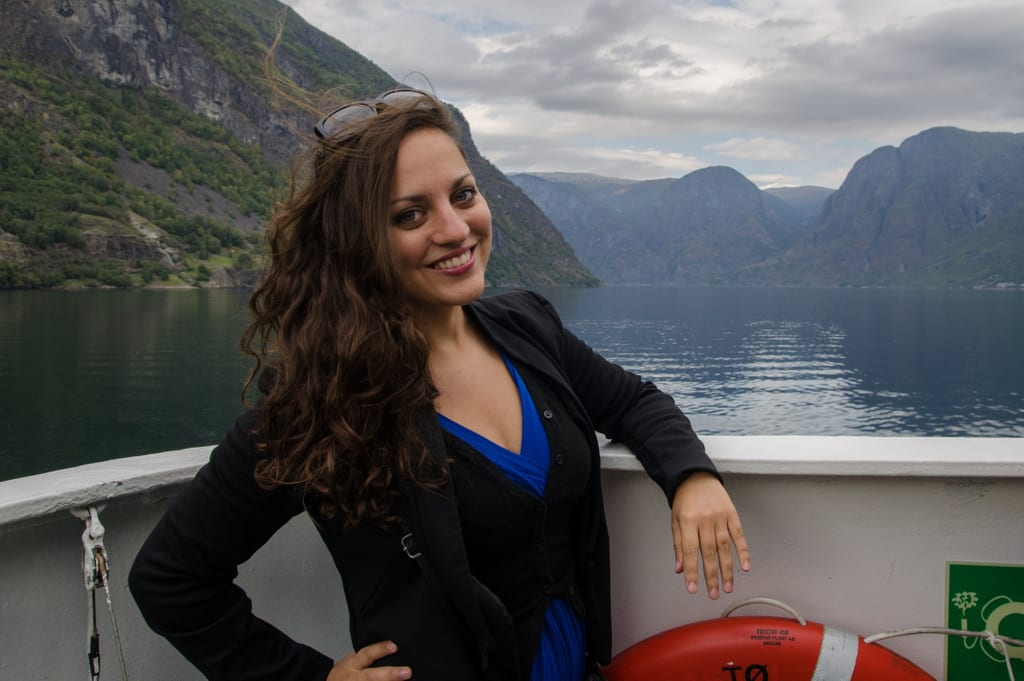 Where would I like to be this time next year?
I doubt I'll have a place in New York by next January (as I'm sure I'll have the desire to head south for most of the winter!), but I'll probably be looking for an apartment by spring 2016. Ideally a Brooklyn two-bedroom that I can rent out for extra income.
I just want to keep working for myself, traveling to cool places, and creating. When I was a college student who listed "getting paid to blog about my life" as her dream career, I never — and I mean never — dreamed that my life would look like this at age 30.
From growing up in a developed country to receiving quality public education to having parents who paid for most of my college education, I'm aware of my privilege and incredibly grateful to have had the life opportunities that brought me to where I am today. I promise to use my platform to help you make your lives better.
What are your professional goals for the next year?
Get email updates from Kate
Never miss a post. Unsubscribe anytime!