Adventurous Kate contains affiliate links. If you make a purchase through these links, I will earn a commission at no extra cost to you. Thanks!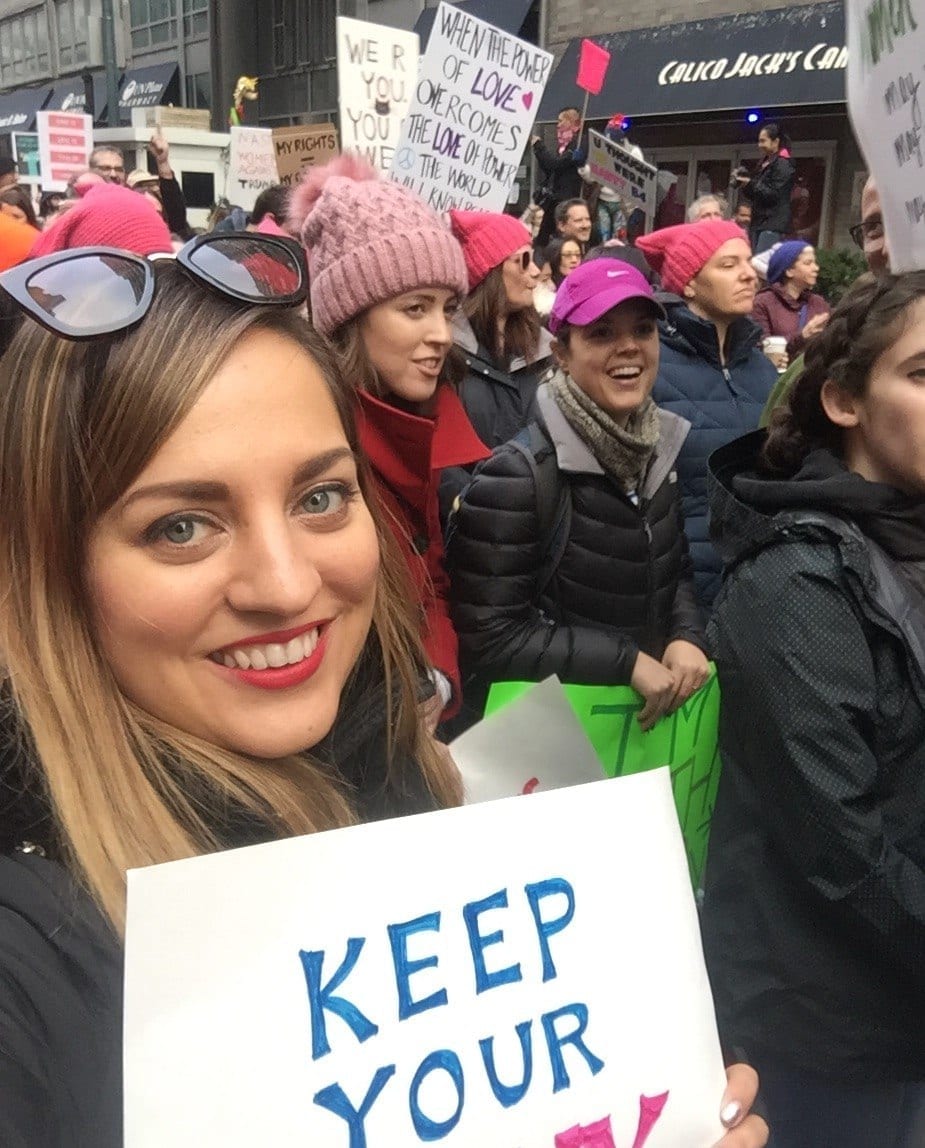 There are so many travel urban legends out there. The belief that dressing up and being polite at check-in will get you a free upgrade to business class. The Paris restaurant where the food is so good, you'll cry, and prices haven't changed since the 1980s. The mysterious Thai island that no "tourists" know about.
But the biggest myth of all? The crowds of American travelers with Canadian flag patches sewn to their backpacks.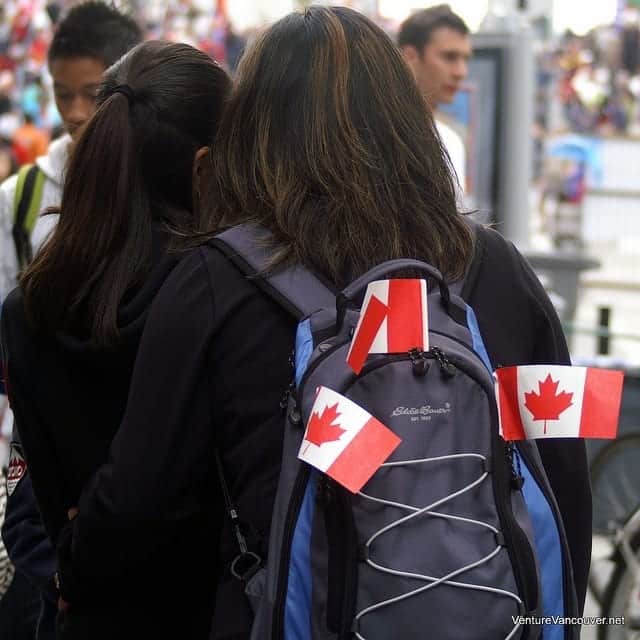 Image: Venture Vancouver
Do these travelers actually exist?
When I brought up the subject of traveling as an American during a Trump presidency, I was shocked at how many of my readers talked about Americans masquerading as Canadians with a Canadian flag patch sewn on their backpacks.
"I'm doing that before I travel next!" several of them claimed.
I have never seen an American with a Canadian flag patch. Ever.
Hell, it's rare to see any kind of patch sewn on a backpack nowadays.
That said, I've heard story after story of these travelers existing. You've probably heard them, too. But here's the thing — these stories almost always seem to be secondhand. A few of them have actually seen them, sure, but most people have only heard of Americans doing this and can't recall a specific point when they saw it with their own eyes.
Because of this, I seriously doubt that most of these people who claim to have seen Americans pretending to be Canadian have actually seen them.
It's like saying, "Oh yeah, I heard tons of people saw Mike Pence on Grindr the night of the inauguration." If you hear it often enough, you start to believe you saw it with your own eyes.
But what hurt me was hearing how many of my American readers were eager to start pretending to be Canadian on the road. I don't want anyone to do that, and I don't think it does us any favors.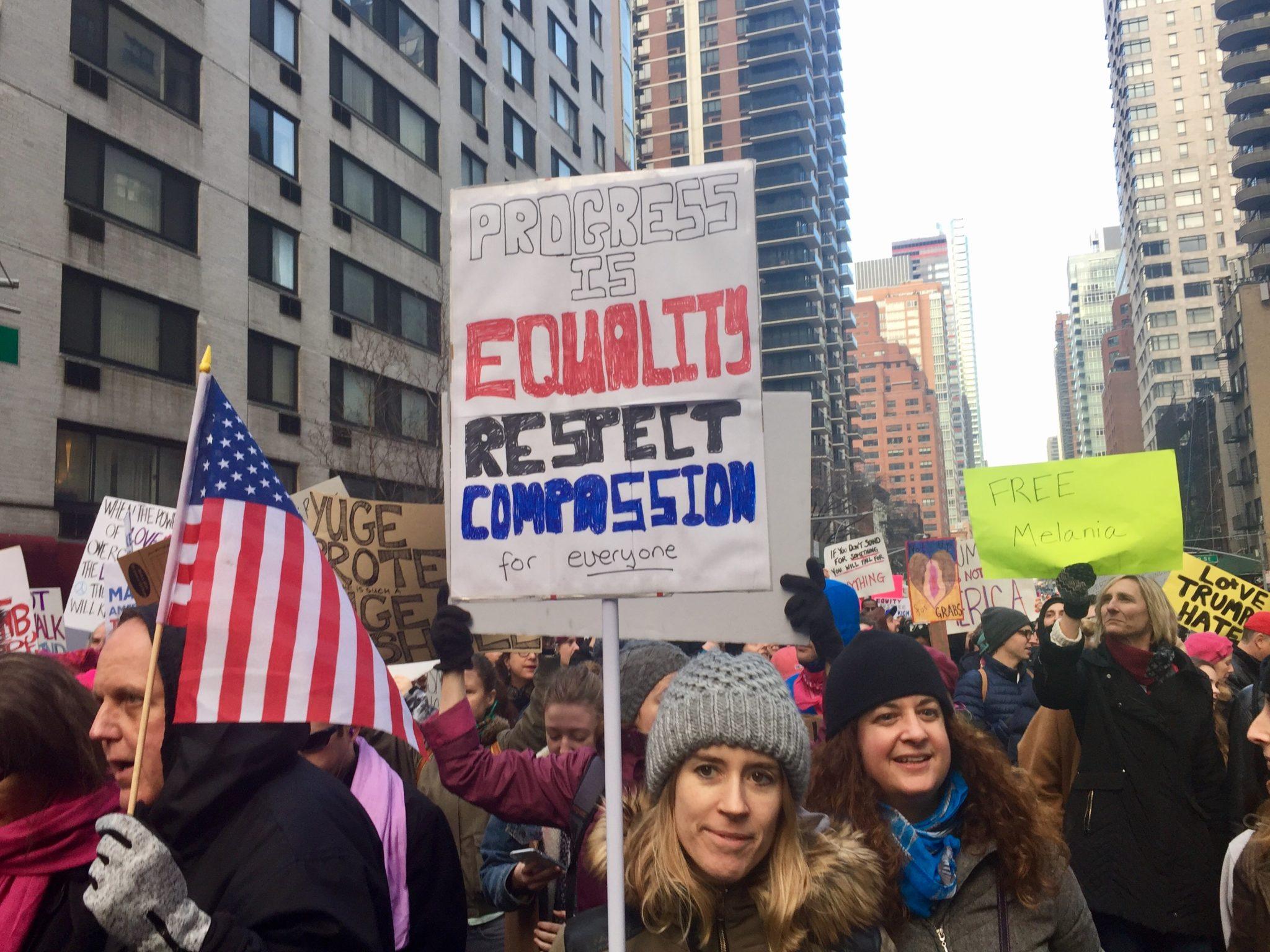 Traveling Under Obama vs. Traveling Under Bush
Now, granted, most of my long-term international travels have been during the Obama Administration, and generally speaking, President Obama is highly respected around the world.
But I've also traveled extensively during the Bush Administration, albeit mostly in Europe. I was in Italy during his reelection in 2004. And he was far less respected around the world.
(Even when I arrived in France in 2001, pre-9/11, as soon as I met my host family, they immediately wanted to talk about Bush. One of the first things the father said to me was "Il est cowboy!")
When Bush was president, I would constantly field questions about his policies, especially around the war in Iraq.
By contrast, during the Obama years, criticism of America was far rarer. Most of it tended to focus on healthcare and gun violence. Obama was rarely criticized, and if he was, it was usually about drone strikes.
With a new era under Donald Trump, it's going to be similar to the Bush years.
That's the reason that lots of Americans want to be undercover Canadians. They want to escape the constant questions. They don't want to be shamed. I get it, but that's not the right course of action.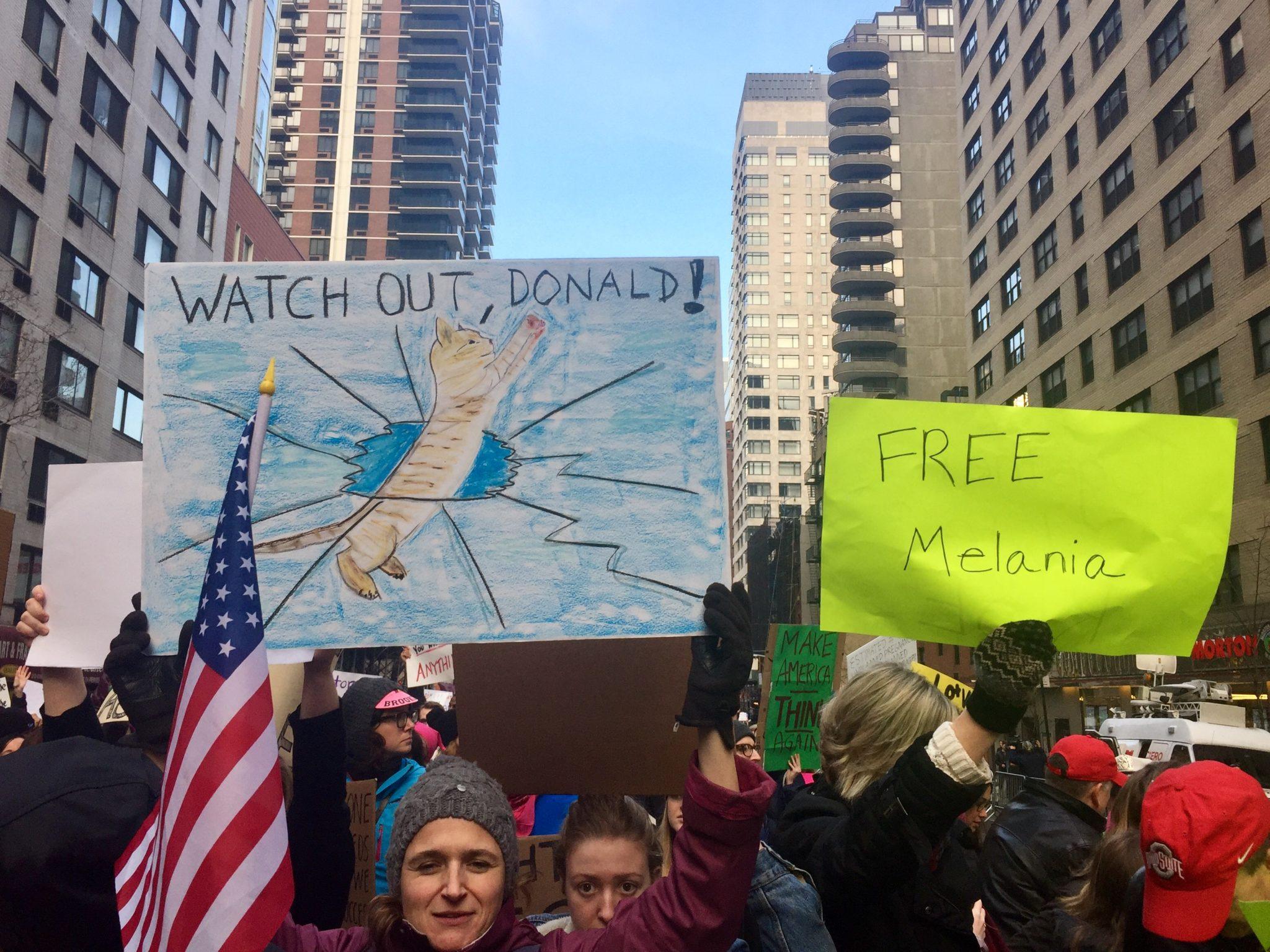 Why Pretending to be a Canadian a Bad Idea
Canada is a fantastic country. Gorgeous landscapes, very friendly people, delicious food, astonishing diversity. Plus, the Canadian dollar is weak and it's a bargain to visit right now. I haven't visited Canada in a long time, but I hope to visit at least two different regions this year. In short, if you're Canadian, you're very lucky.
That said, as lovely as it is, you shouldn't lie and say you're Canadian. Why?
Most people are happy to meet Americans. Because most people are nice, period. If you treat people with kindness, they will very likely treat you with kindness in return. And some countries, like Kosovo, welcome Americans with joyful enthusiasm!
Most people understand that governments do not always represent people. If people were judged based on the worst decisions of their governments, everybody would hate everyone.
Most people understand that Trump is deeply unpopular in America. He entered the presidency with the lowest ratings in 40 years; national and international news coverage has reflected this unpopularity. The 2016 election was a major international story. People understand that it was a contentious and close election, and that many people are not happy with Trump being president.
Canadians are everywhere. Any actual Canadian will see through your act the moment they ask, "Where are you from?" and realize you have no knowledge of Canadian geography or expressions.
Canada is also more prominent on the international stage today. Canadian politics used to rarely make international headlines, but that all changed with the election of Justin Trudeau. Suddenly Canadian political news started going viral, like the reveal of Trudeau's remarkably diverse Cabinet. Non-Canadians may want to talk about Trudeau and if you don't even know what party he's from, you're not going to look good.
If you lie to people initially, then tell the truth once you trust them, you are going to look like an idiot. They may be hurt; they may roll their eyes. They may say, "What's the big deal?" Save yourself the grief.
Use This As an Opportunity
But most importantly, owning your Americanness is vital to creating understanding around the world. If you're against Donald Trump, let people know why. Show people that not everyone in America thinks that Trump is good for America. (And hell, if you're a Trump fan, do the same thing! Share your point of view.)
It's good to plan out what you want to say ahead of time. Here's what I plan to say:
"I didn't vote for Trump. I campaigned and volunteered for Hillary, for Obama before her, and I've been a liberal my whole life. I think Trump's policies are bad for the country and his election is an embarrassment.
"I run my own business and was only able to do so because of Obamacare. Some of my biggest worries are that Obamacare will be repealed without a replacement, leaving me and 20 million Americans without healthcare; that new Supreme Court justices will overturn Roe v. Wade and women won't have access to safe and legal abortions; that more black Americans will be murdered by the police; that my friends' children with autism will lose the right to be educated in public schools; that the threat of climate change will worsen and be ignored; and that Trump's pettiness and fixation on revenge will anger the wrong leader and get us into another war.
"But my biggest worry is how often Trump and his team lie, even about things that can be disproved instantly, and how his supporters will believe the lies because everything they disagree with is 'fake news.' I don't know how to fight this.
"I'm not the only person who feels this way — 3.7 million people marched against Trump in the US alone. 1 out of every 100 Americans protested — that is insane. There were protests on seven continents. Yes, including Antarctica!
"Personally, I don't think Trump will make it through four years. I think he going to get overwhelmed and go back to New York, letting Pence do all the work while he retains the title of President. And nobody in Congress will do a thing about it."
That's my story. Feel free to use any part of it you'd like — but put your own spin on it.
How to Talk to People
When Bush was president, the question I would get the most while traveling was, "Why? Why would anyone vote for him in the first place? Why would anyone reelect him?!"
Expect to get similar questions with Trump. Here are some talking points if you need them:
Why did Trump win?
Lots of Americans felt like they weren't being heard in Washington and that their lives weren't getting better, and the best way to enact change was to elect an outsider. Many of these people were white working class voters in regions like the Rust Belt (Wisconsin-Michigan-Ohio-Pennsylvania) where automation has killed the manufacturing industry and lots of people are unemployed or underemployed. Trump spoke directly to these voters throughout his campaign.
Trump also ran a campaign with racially charged rhetoric. Many people found it refreshing that a candidate made it okay to be "not politically correct" anymore. The KKK endorsed him and celebrated his election.
There are other reasons. Some Republicans will vote for any Republican, no matter how vile. Republicans also tend to have more single-issue voters than Democrats. These voters will always support the anti-choice or pro-gun candidate, both of which Trump was.
Then there were many people who didn't like Hillary. Many people painted her and Trump as equally bad options. Many supporters of Bernie Sanders thought that he should have been the Democratic candidate and they chose to vote third party or not at all.
And then there was the murkiness of the election — Russia's interference, as well as FBI Director James Comey releasing damaging but ultimately meaningless information about Clinton shortly before the election.
Believe me, that's just the tip of the iceberg as to why Trump won. Political scientists will be engrossed in the 2016 election for generations.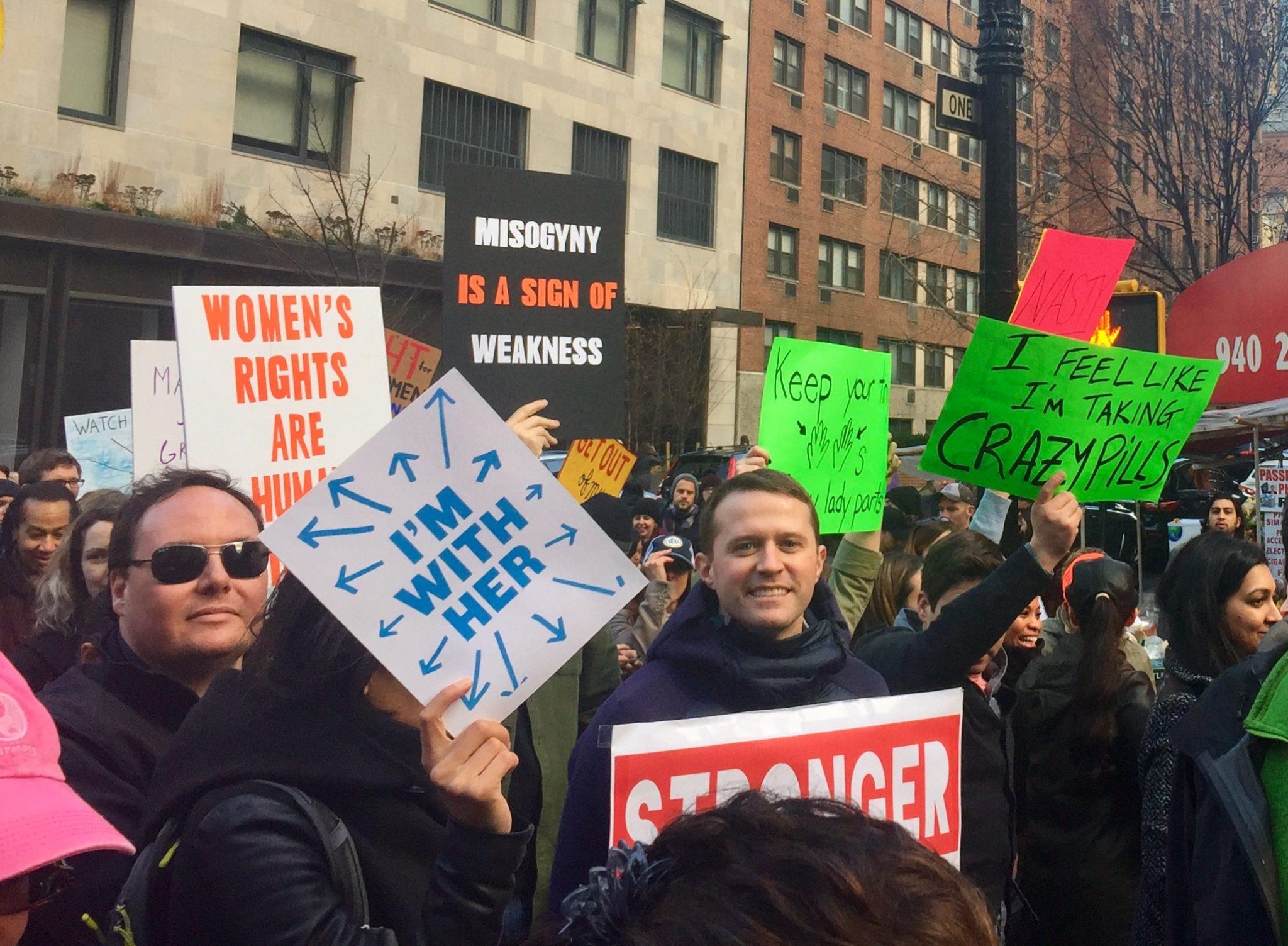 But why didn't people like Obama?
Lots of people are racist. Far more than would admit to it. This is why Obama had to be the perfect candidate with a perfect family. Ta-Nehisi Coates said it best: "To be president, [Obama] had to be scholarly, intelligent, president of the Harvard Law Review, the product of some of our greatest educational institutions, capable of talking to two different worlds…Donald Trump had to be rich and white."
Racist people want to destroy every one of Obama's accomplishments. They even love aspects of Obamacare, like allowing people with pre-existing conditions to get health insurance; they just don't like that Obama created it. As Van Jones said on election night, "This was a whitelash."
Some people's health insurance became more expensive when Obamacare went into effect. Obamacare gave 20 million people health insurance and reduced costs for most people, but it wasn't perfect for everyone, and people whose costs went up were angry.
While much of the country recovered significantly from the 2008 recession when Obama took office, urban areas tended to bounce back more strongly than rural areas and many people in rural areas thought their lives were the same or worse since 2008.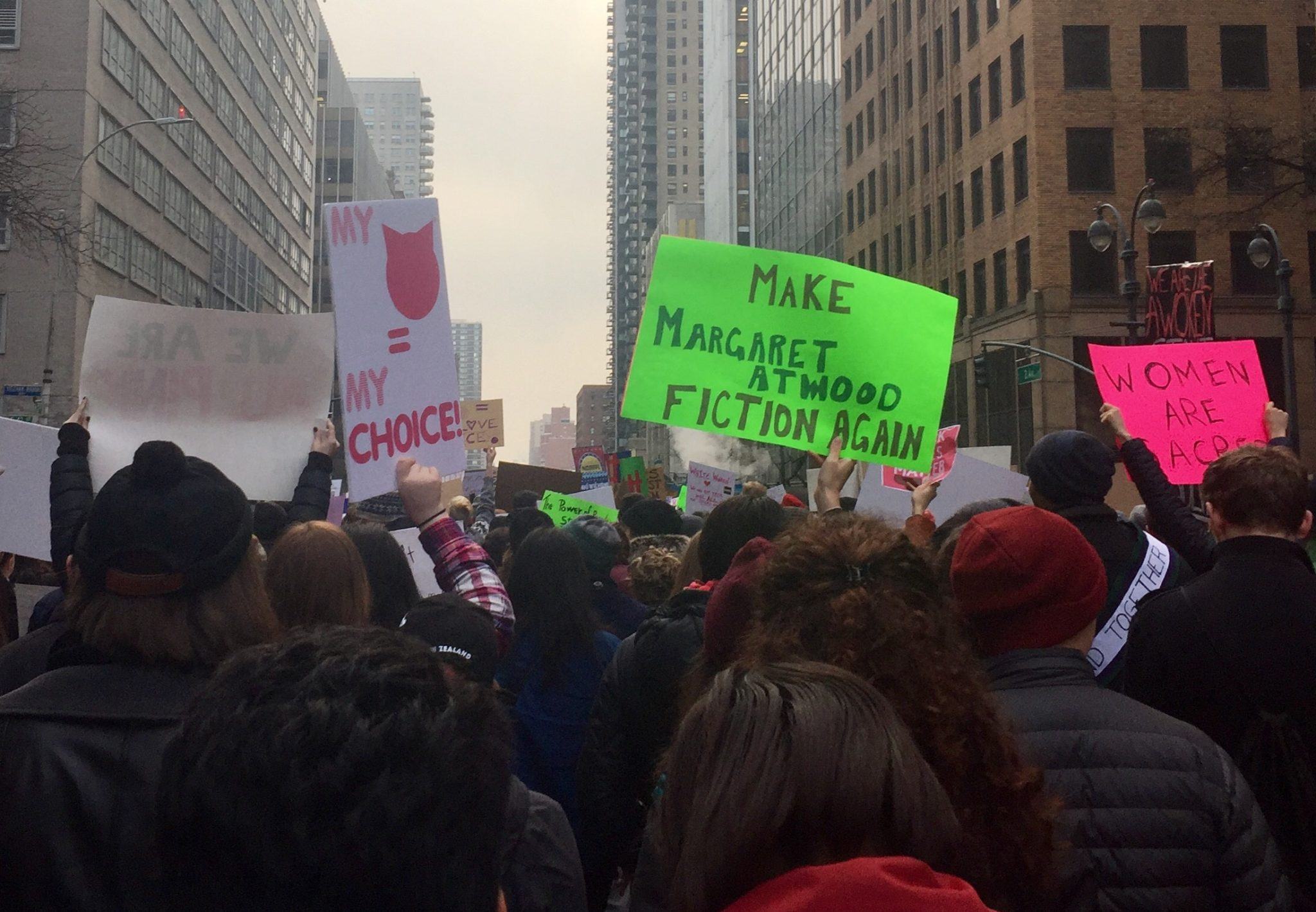 But why didn't Hillary win if she got nearly 3 million more votes?
The Electoral College awards votes per state based on population, and rural states get slightly more votes. It was originally created to give slave states more votes without letting the slaves vote themselves; it was also created to prevent a demagogue from taking office just in case the people elected a madman (that worked out terrifically). The Electoral College usually lines up with the popular vote, but sometimes it doesn't. Bush lost the popular vote but won the Electoral College in 2000.
Hillary won by a huge margin in solidly blue states like California, where a win was predetermined; Trump won by a very slim margin in swing states like Michigan, where a win was vital.
The Electoral College is outdated and needs to go. But with a Republican-controlled government, the chances of that happening anytime soon are slim.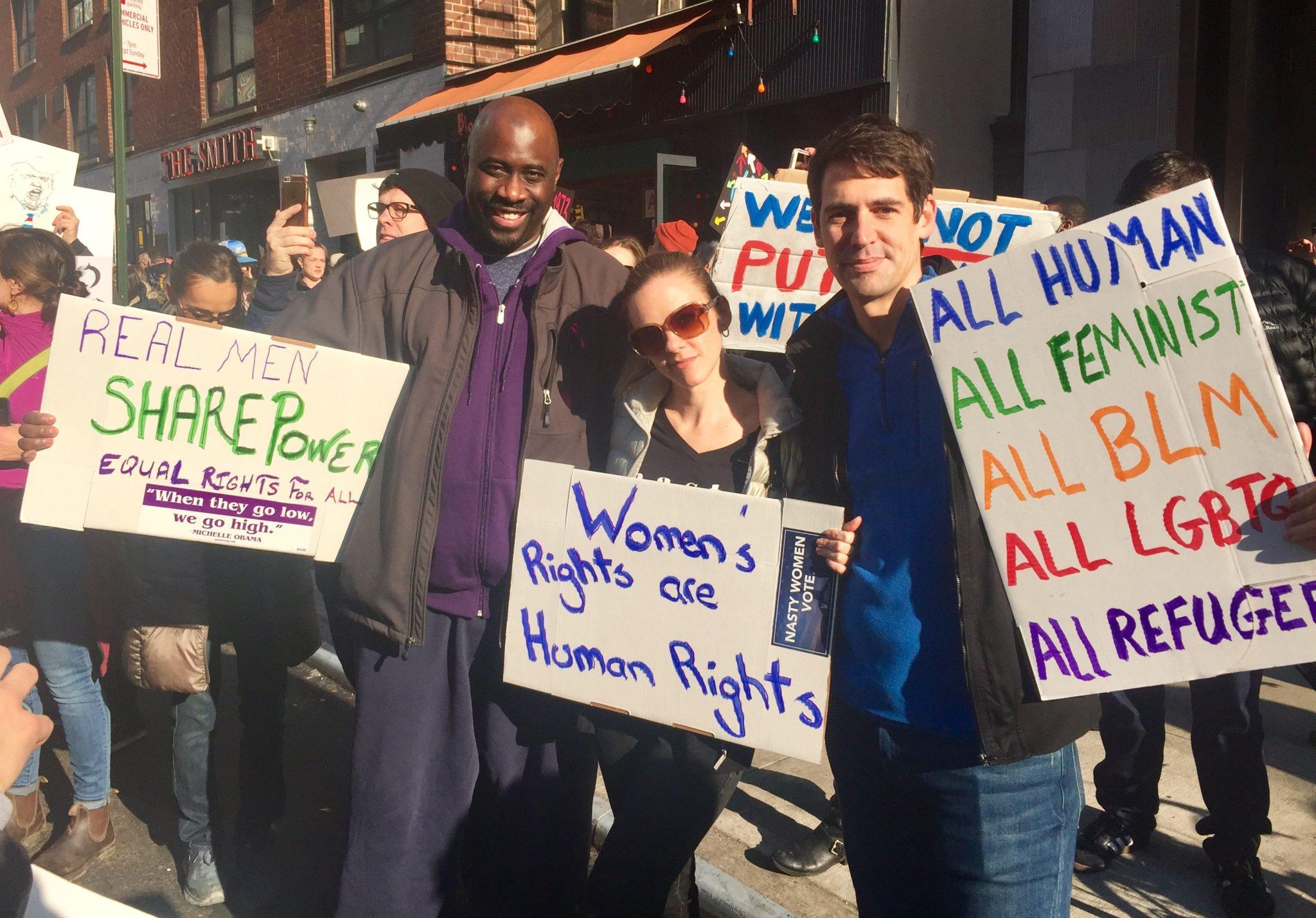 The One Exception
The only time that I would recommend lying about being American is if doing so would keep you safe in an otherwise dangerous situation. There may be a time when it's best to lie low and hide your nationality until you're in a safer position.
Just remember:
Not wanting to talk about Donald Trump again is not a dangerous situation.
Thinking that someone might make fun of you is not a dangerous situation.
But if you somehow get swept into an anti-American demonstration on the street, yes, that's when it's time to lie and say you're Canadian. But you're unlikely to fall into a situation like that unless you go looking for it. And it's best to get yourself the fuck away rather than spend time chatting.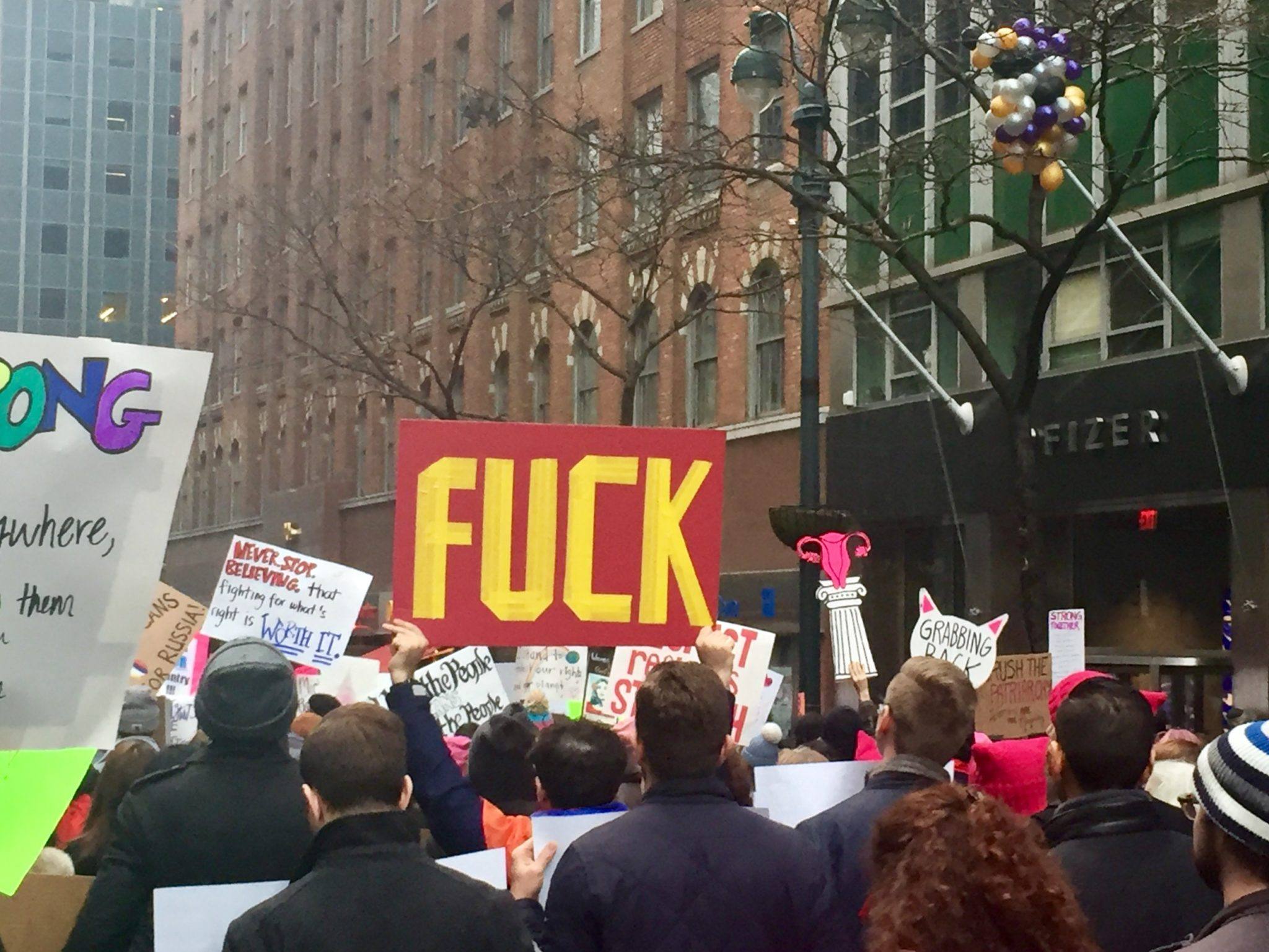 And One Last Caveat…
If anything, Trump has shown us that he will act recklessly at best, vindictively at worst. He's repeatedly shown a disdain for facts, an obsession with those who have wronged him, and that he cares more about Putin than the majority of Americans who did not vote for him.
So it's very likely that something bad could happen under a president like this. War. And worse. Things so bad I don't even want to type them.
If that happens, all bets are off. Save yourselves.
The photos in this post were taken during the Women's March in New York City, where I was among 400,000 women and allies warning the new administration not to cut off our rights. Thank you to everyone who marched. Remember to be politically active, hold your representatives accountable, and take concentrated actions every week — we're going to need all the momentum we can get.
Americans, would you ever pretend to be Canadian? Or do you think it's a bad idea? What's going to happen over the next four years? Share away!
Get email updates from Kate
Never miss a post. Unsubscribe anytime!