Adventurous Kate contains affiliate links. If you make a purchase through these links, I will earn a commission at no extra cost to you. Thanks!
If you ever plan on getting into a hot air balloon someday, here's a suggestion for you: do it in Cappadocia, Turkey. Hot air balloon flights are incredibly popular in Cappadocia — several dozen balloons go up each day, even in the winter, so people can see the incredible landscape from the air.
I booked my tour with Cihangiroglu Balloons, one of Cappadocia's first hot air balloon businesses, and they picked me up from my guesthouse at the ripe hour of 6:00 AM, taking me out to a balloon-filled valley.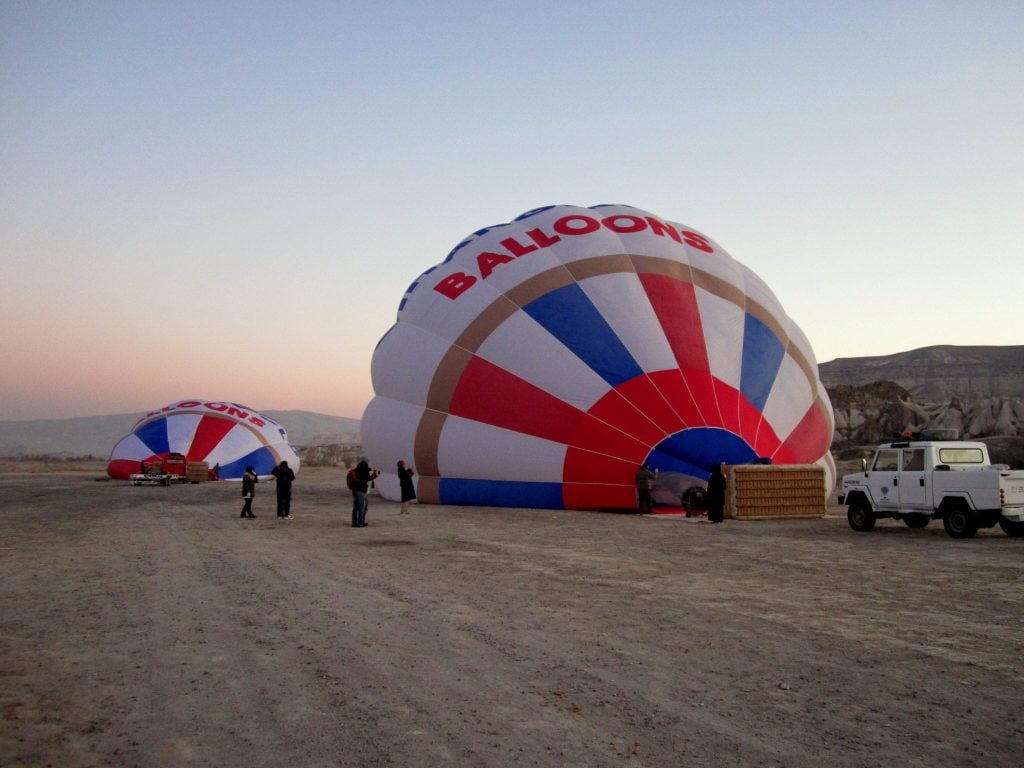 And it was ABSOLUTELY FREEZING.
It was late November, and it was -9 degrees Celsius — or 16 degrees Fahrenheit. Combine that with the fact that the sun hadn't even risen and there was literally nowhere to go to get warm.
How cold was it?
It was so cold, SANTA was there!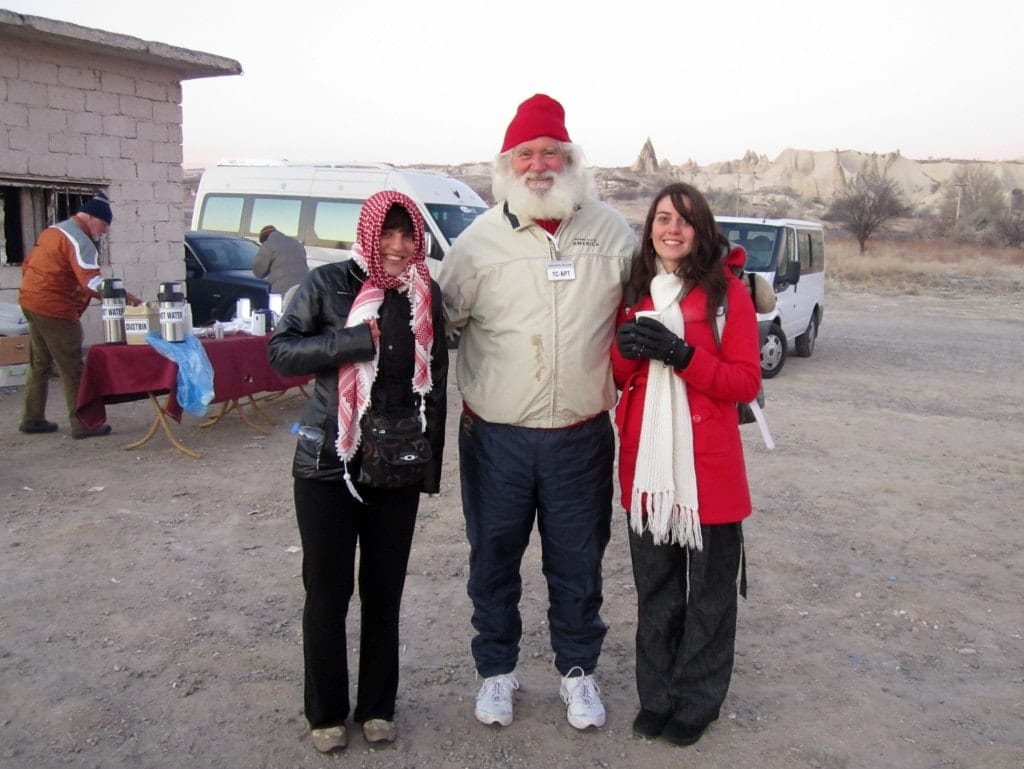 Soon enough, as the sun began peeking over the fairy chimneys, we got into the basket, our guide began blasting the hot air, and we rose into the air.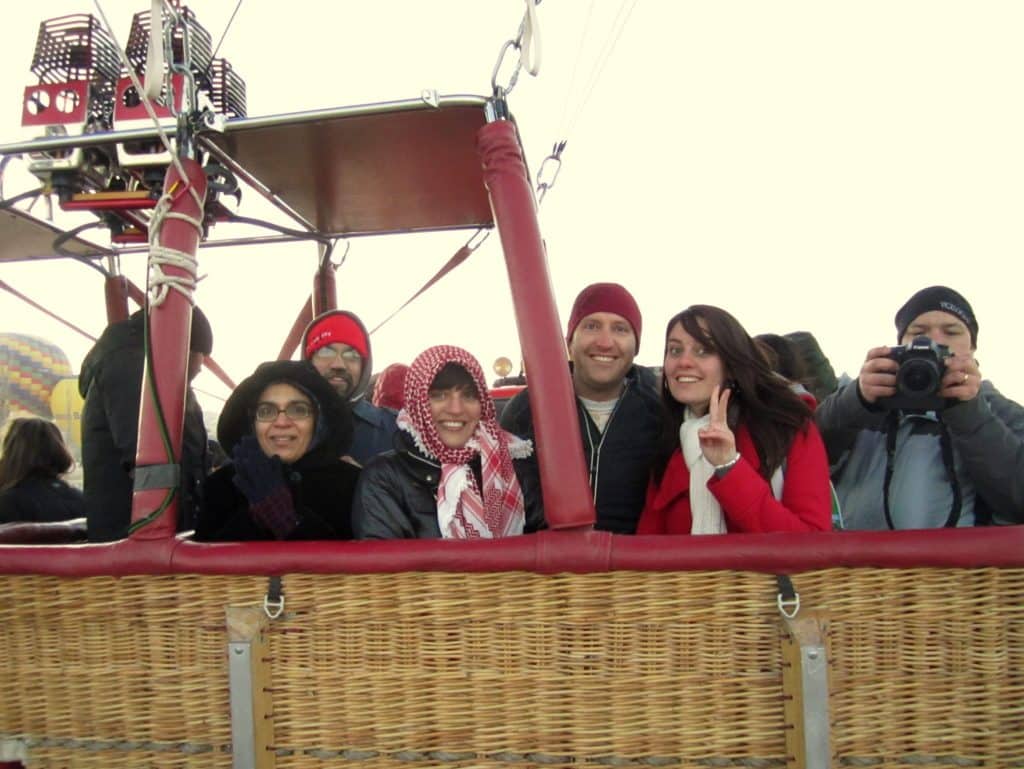 By this point, the sun was illuminating the landscape, turning the gray fairy chimneys bright gold.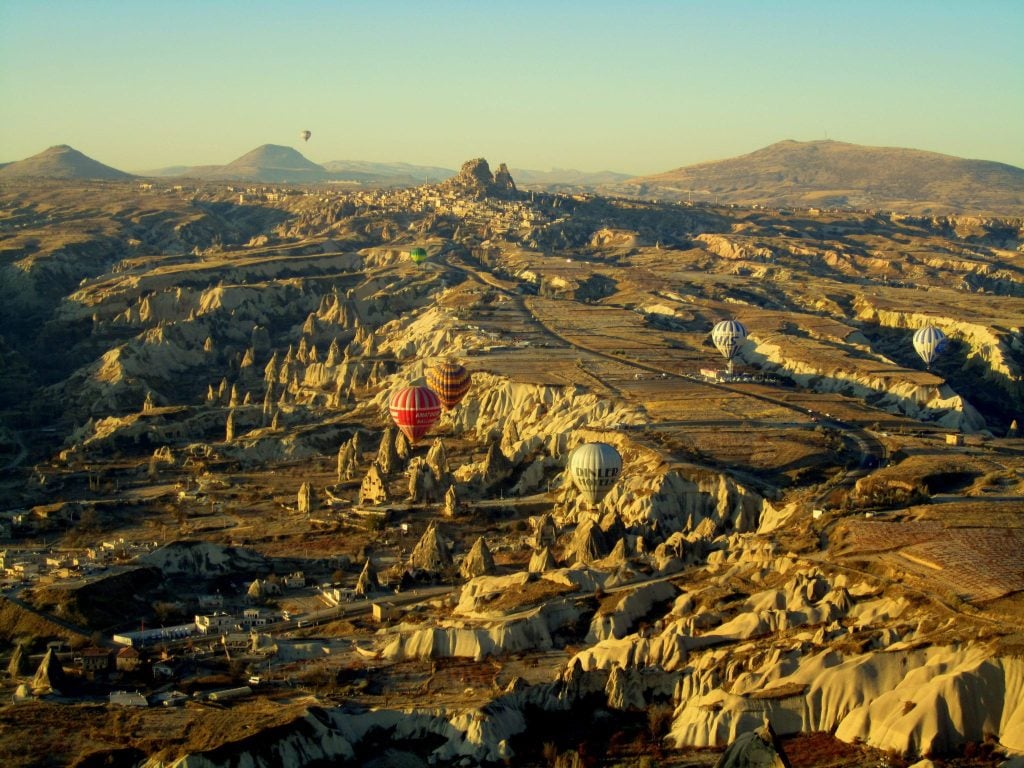 It was amazing. It was so quiet, and so still. It was my first time in a hot air balloon, and watching all those balloons bob up and down as we glided through the air was like nothing I've ever experienced.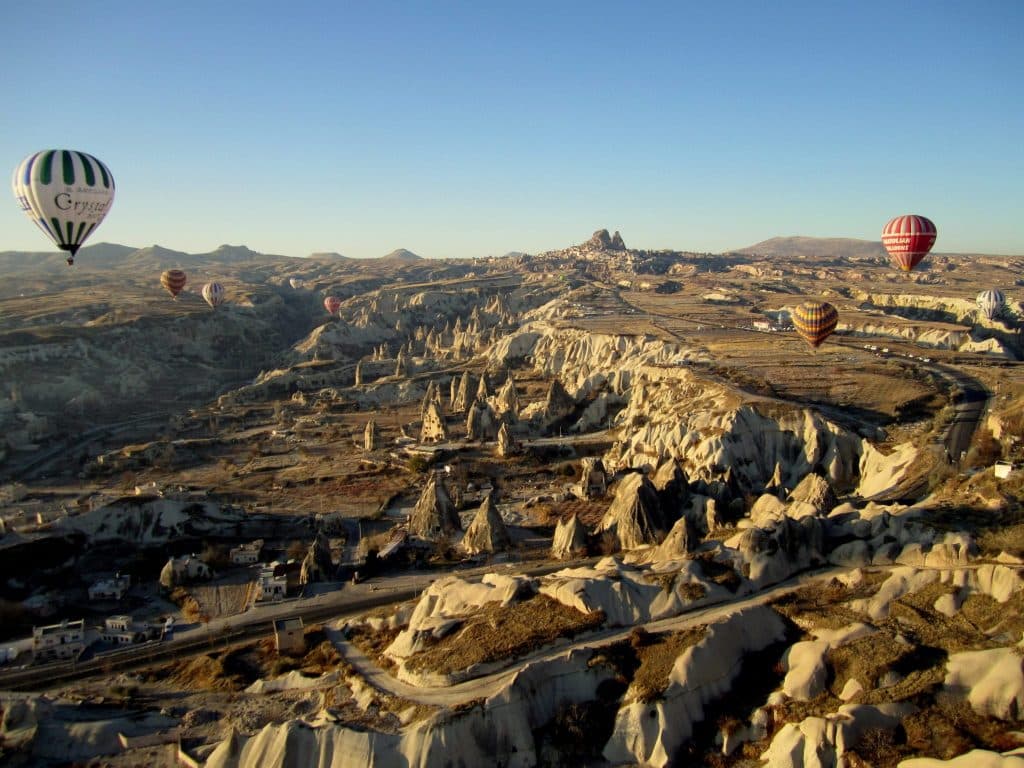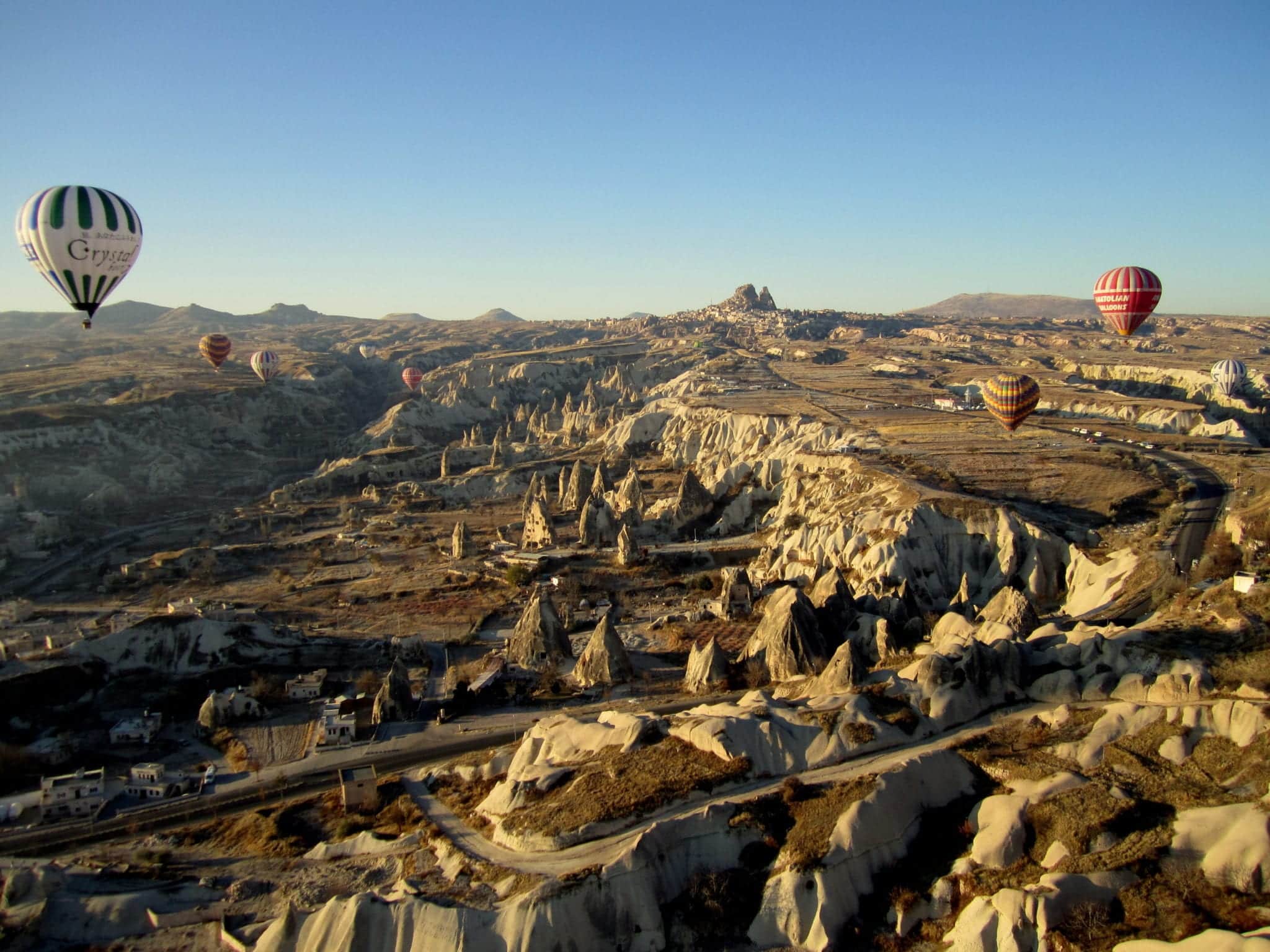 Keep in mind that as all this was happening, the sun was finally starting to warm our faces — but our feet were still shielded by the basket. As a result, my toes nearly froze clean off. I was tap dancing to keep them warm, but nothing seemed to work.
Luckily, I had some hilarious and slightly insane Australians who were riding with me. While we hadn't met until that morning, the Aussies and I became fast friends — and before long, we were all spooning each other to stay warm!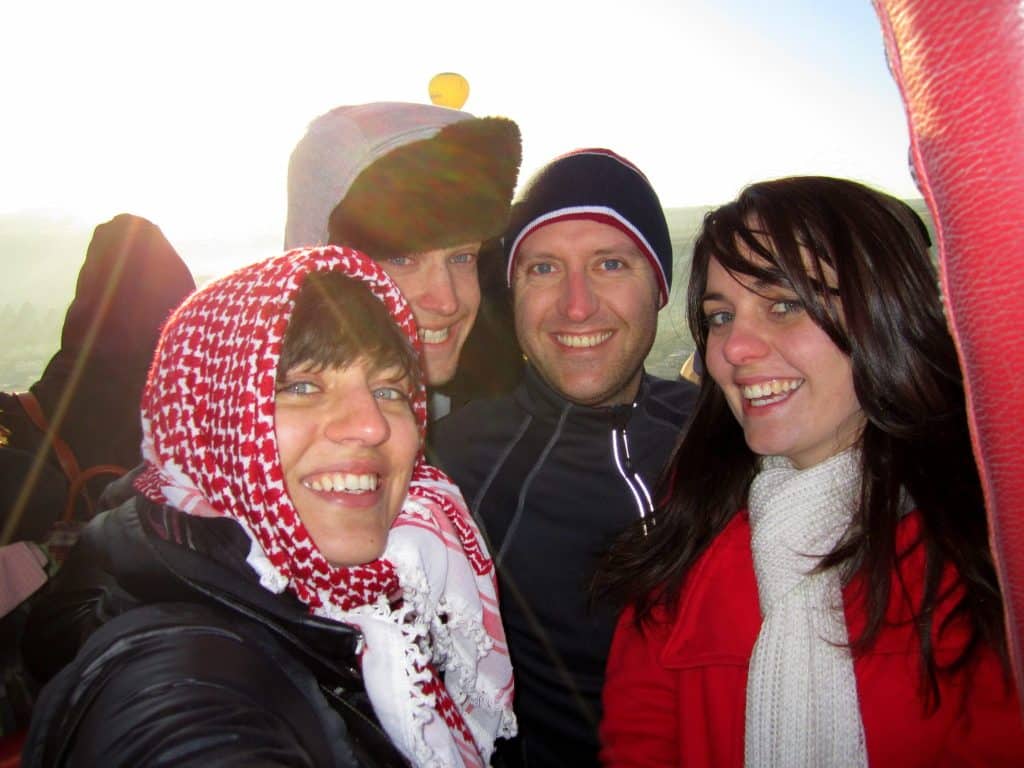 As I always say, making friends while traveling solo isn't as hard as you think. Signing up for an activity like a hot air balloon ride is a great way to meet new people. We spent the whole time talking about their theological archaeology work (seriously) and I dished about travel blogging. If I hadn't been leaving in a few hours, I'm sure we would have spent more time together.
Check out the scenery, and the Aussies' antics, on video:
After our dramatic ride through the sky, we finished by coasting over what I referred to as the Valley of Penises.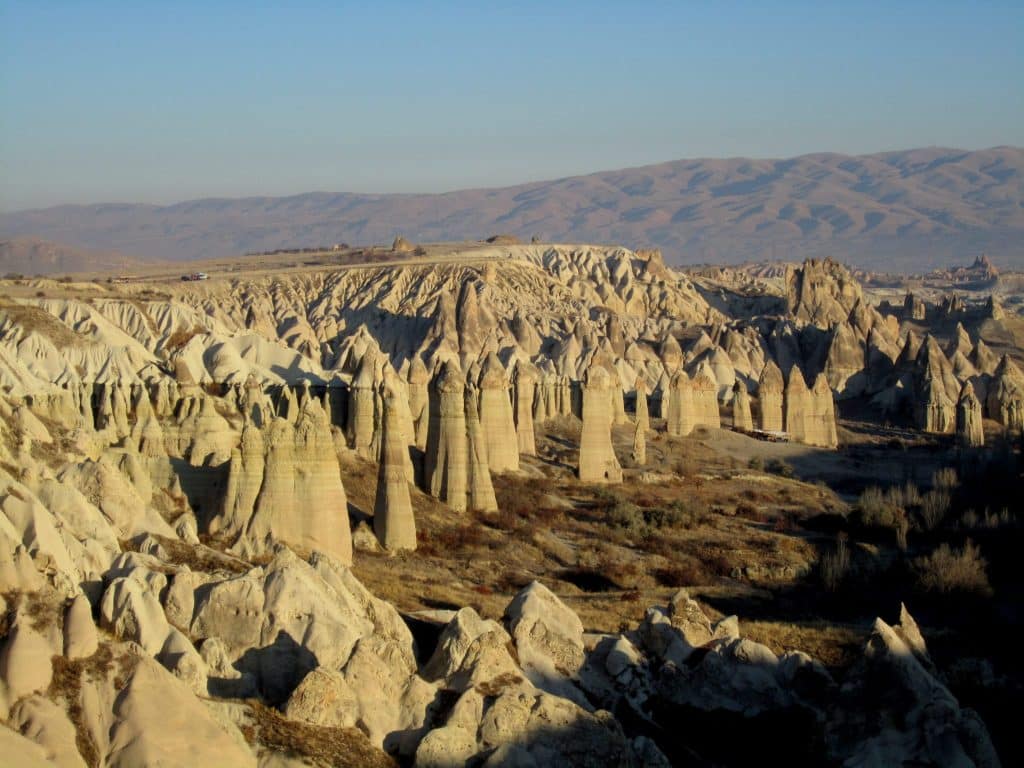 TOTALLY looks like that.
Our touchdown was surprisingly gentle — while we had been told earlier that we might need to brace ourselves for a rough landing, it couldn't have been more gentle as our basket kissed the ground.
Safely back on the frozen soil, we finished our odyssey with a champagne toast.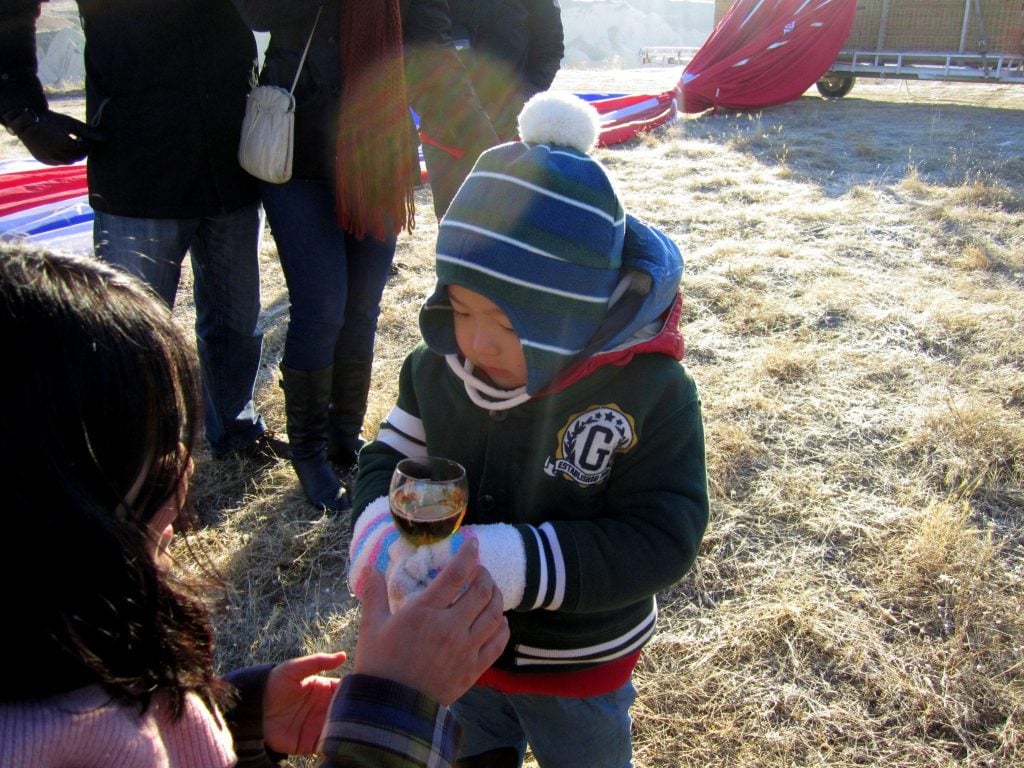 Well, some lightweights had apple juice.
That balloon ride was SO worth it. If you leave Cappadocia without going up in a hot air balloon, you've wasted your visit. It's just such a great opportunity that is so accessible to you. It would be a shame to miss it.
But I wouldn't come back in the winter — that's for sure!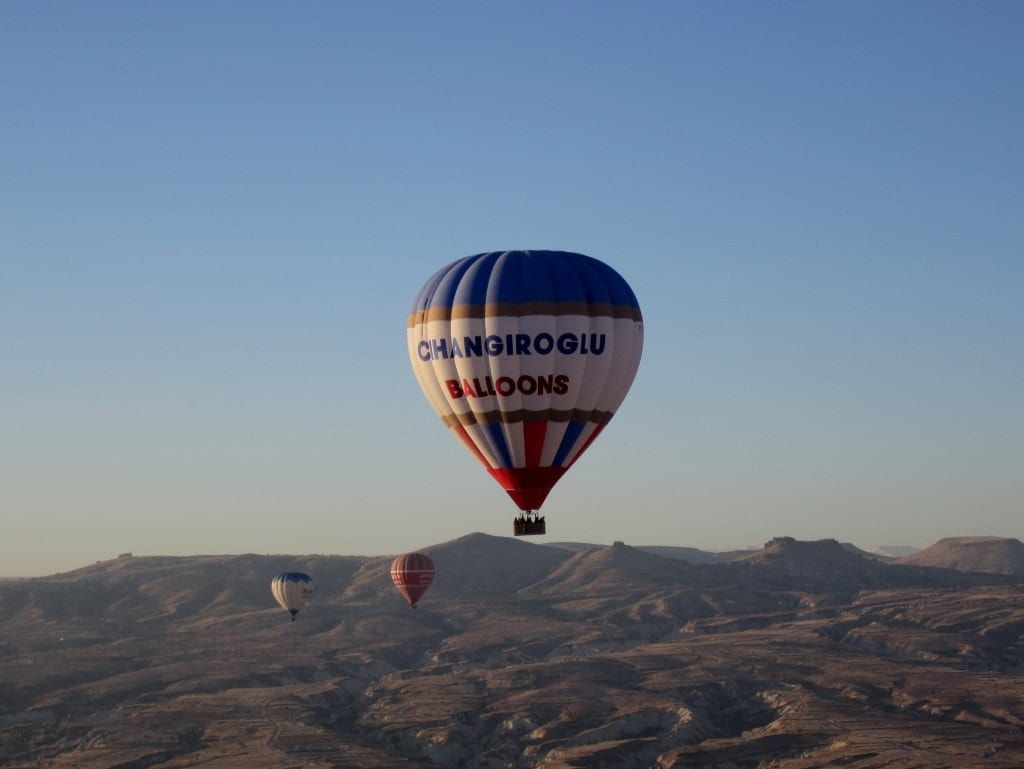 ---
READ NEXT:
Solo Female Travel in Turkey — Is Turkey Safe?
---
Many thanks to Cihangiroglu Balloons and Anahita Travel for the complimentary hot air balloon ride.  All opinions, as always, are my own.
Get email updates from Kate
Never miss a post. Unsubscribe anytime!