Adventurous Kate contains affiliate links. If you make a purchase through these links, I will earn a commission at no extra cost to you. Thanks!
Everyone was right – Little India WAS worlds away from the rest of Singapore. The city-state's immaculate streets were suddenly filled with every color of the rainbow.  Swaths of crimson and azure silk hung from fabric shops; gold jewelry glittered from glass-covered cases.
But it was still Singapore – still clean, still orderly, still marvelous!
While exploring the neighborhood, I ducked into the Little India Arcade as a shortcut to the bakery I had noticed earlier.  But upon entering, I found something even better: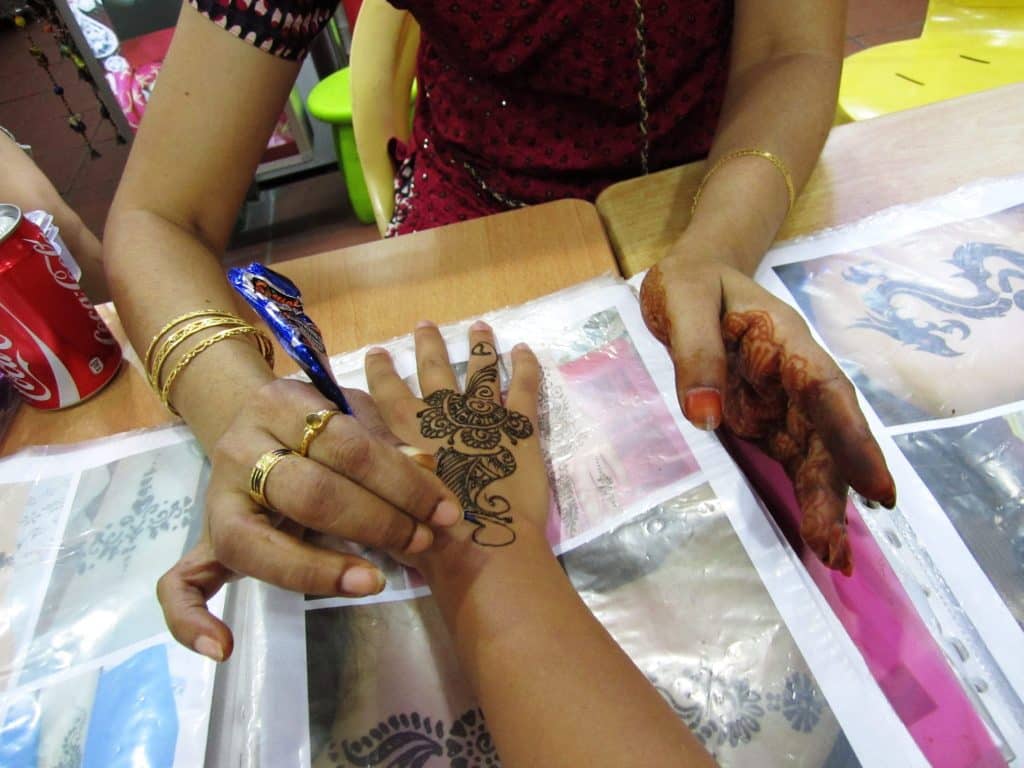 HENNA!  By a REAL henna artist!
I've had a few henna tattoos in the past (mostly on Venice Beach in Los Angeles), but they've mostly been lame.  (Come on, if you were 17 years old, wouldn't you get "sexy" in Chinese and insist it was just because you liked the way the character looked?)
I told the artist to do whatever she wanted. She began drawing swirls, flowers, and curlicues.  It was as if she read my mind!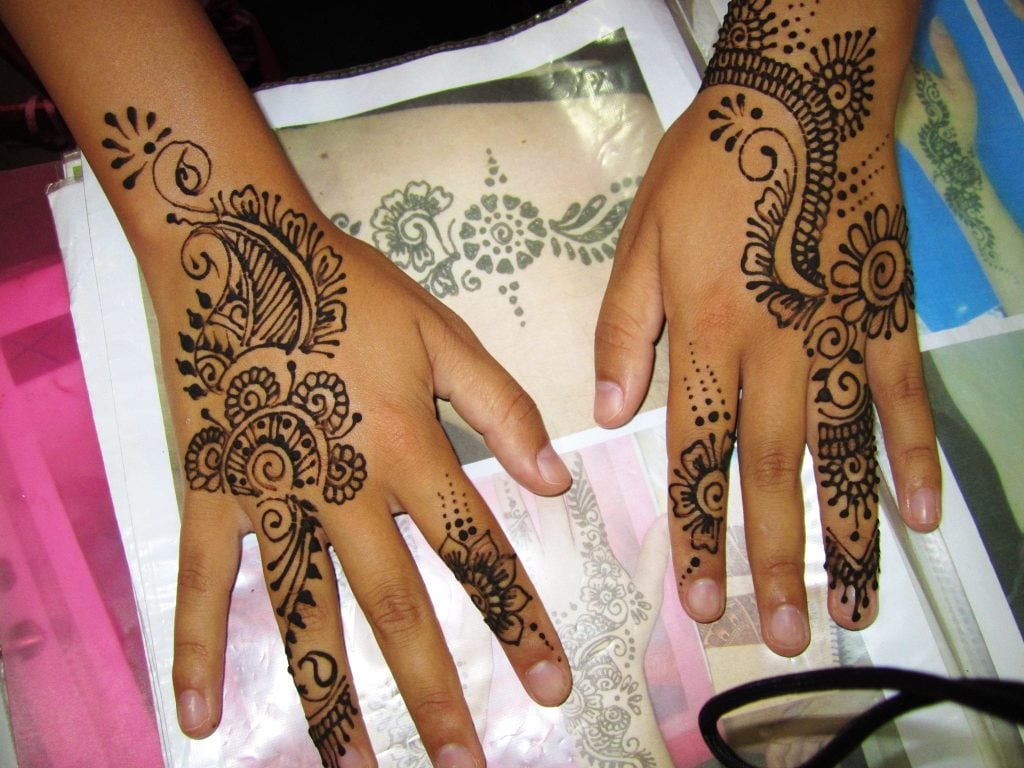 Total cost: S$12 ($10 USD) for both hands.
Worth it.
To my surprise, the henna was red underneath the black crusty shell.  And it continued to darken for the next few days.
The lady told me that it would stay for two to three weeks. However, five days later, I had my surfing lesson in Bali and after a few hours of swimming in the ocean, it was nearly gone!  I just scrubbed the rest of it off, rather than deal with the patchiness.
Sad.
It was great while it lasted, though. Amusingly, everyone in Bali would compliment me on the henna – then wish me a happy honeymoon and ask where my husband was!  (Henna is customary in Indian weddings, though brides usually get it all the way up their arms and legs.)
If you're spending time in Singapore, it's well worth popping into Little India to have a look – and get some new body art!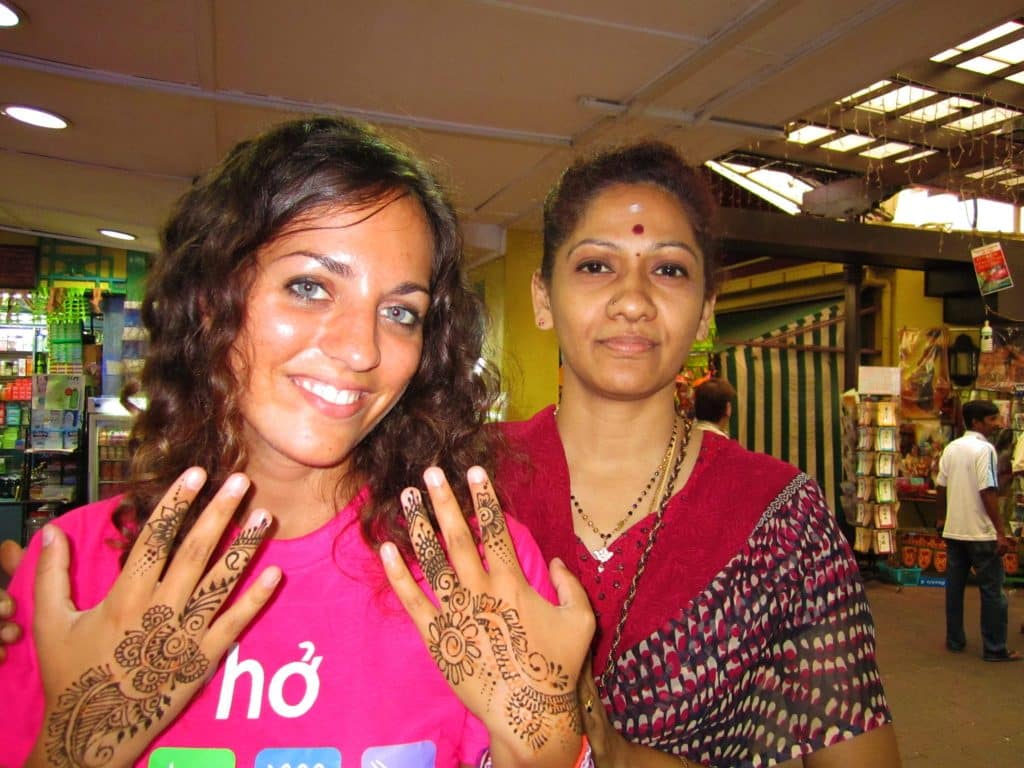 Get email updates from Kate
Never miss a post. Unsubscribe anytime!