Adventurous Kate contains affiliate links. If you make a purchase through these links, I will earn a commission at no extra cost to you. Thanks!
Tokyo is a sleek city of chrome, neon, and crowds — particularly in Shinjuku. This modern neighborhood is home to tall office buildings, high-end department stores, endless traffic, bright and colorful signs, and some of the busiest railway stations in Tokyo.
But hidden on a narrow grid of side streets in Shinjuku is Golden Gai: perhaps the most unique bar neighborhood in Asia. The tiny streets here feel more like Southeast Asia than Tokyo with roughly 250 "hovel bars" built on top of each other. Graffiti covers several of them; others feel the space crunch so tightly that they leave their bulkier appliances sitting out in the street.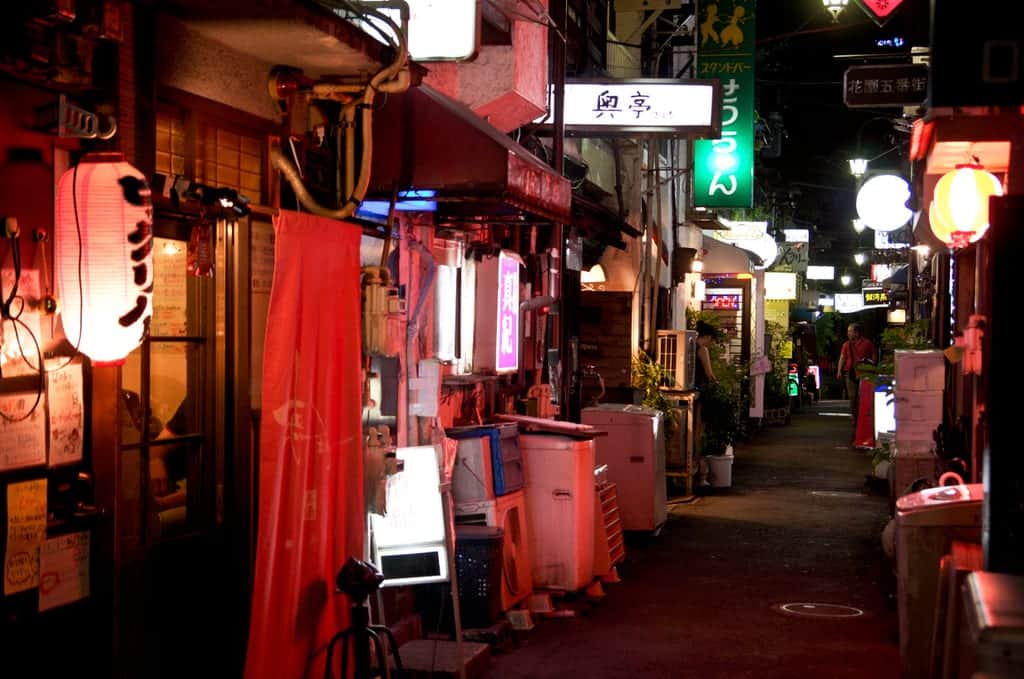 The majority of these tiny bars, some of them seating only 4-6 people, are private. Many of them are themed and catering to specific types of guests – francophiles at one, poets at another. Some bars serve Ramones fans; others, simply, are "ghetto."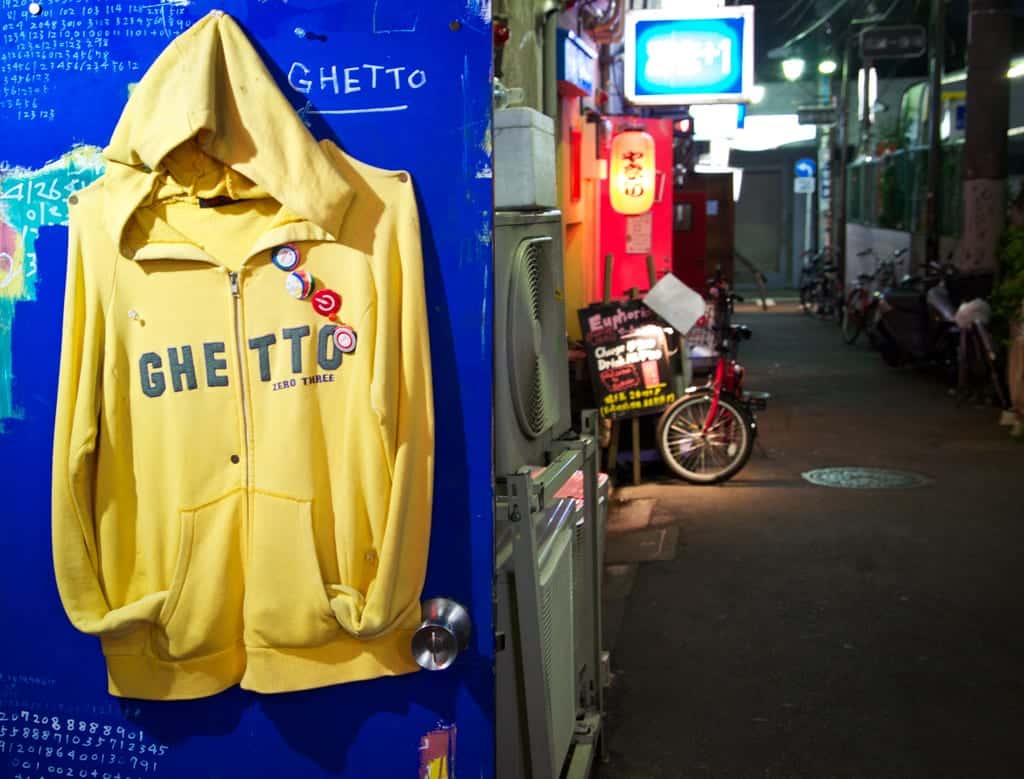 Before arriving in Tokyo, I was under the impression that only a few Golden Gai bars catered to foreigners – but soon learned that that wasn't true. There are actually plenty.
A good rule to go by is whether there is any signage in English. If there is, you'll be welcomed!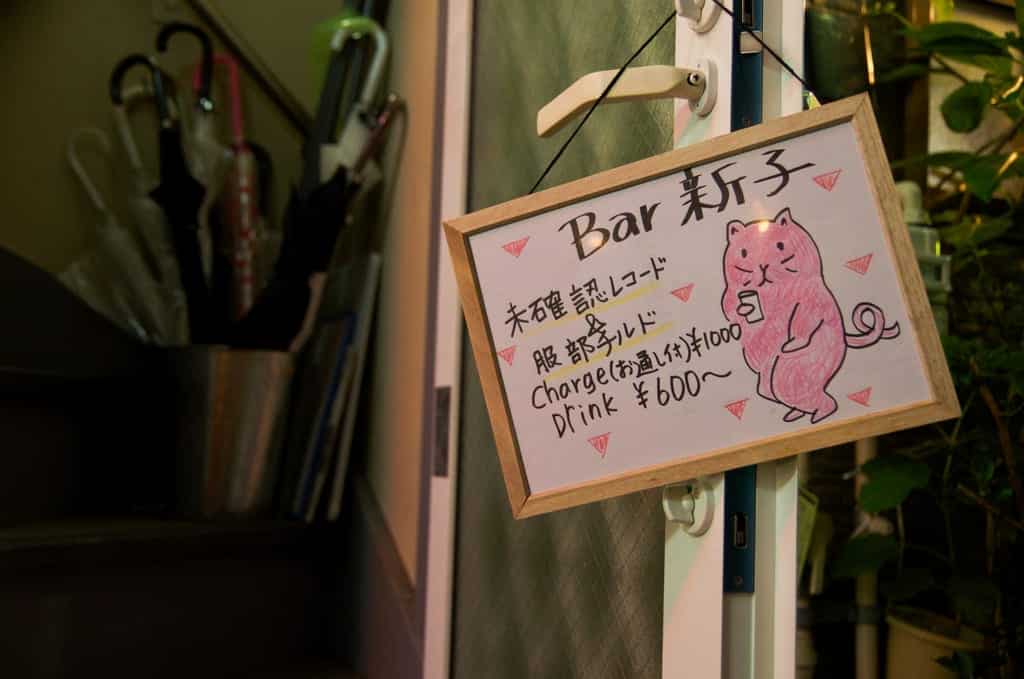 What I loved most of all about Golden Gai was that it felt like I had stumbled upon a secret. There are plenty of foreigners there, but it's not a foreigner-driven environment like Kyoto. Golden Gai is first and foremost for the locals.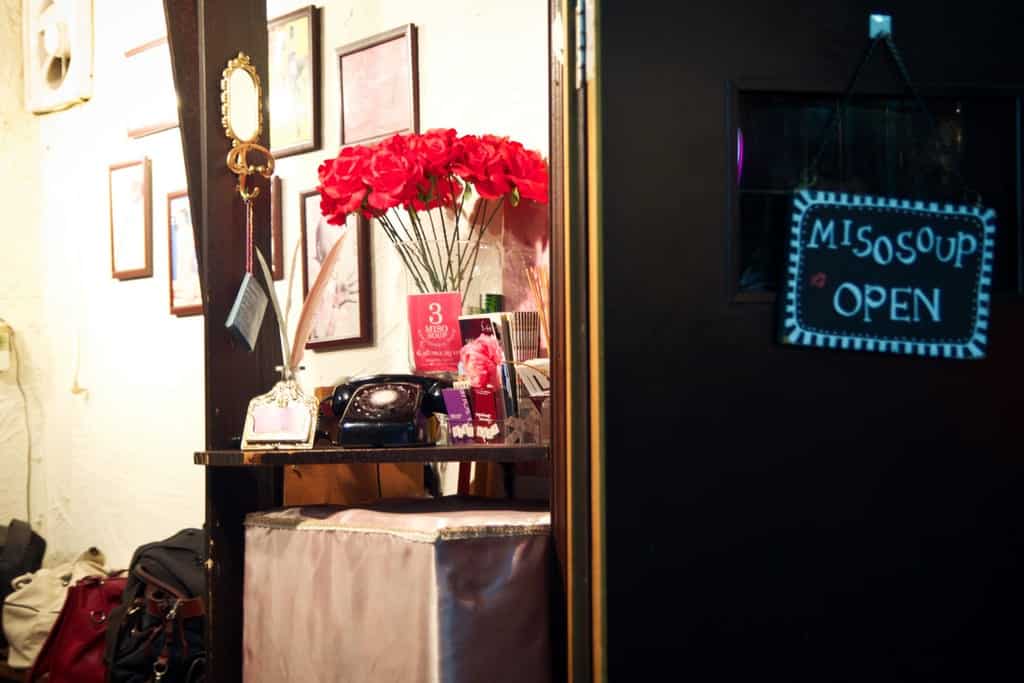 You never knew what there was beyond the doors. Some of the bars were dark and dank; others were perfectly styled retro homages to times past, almost looking like museums.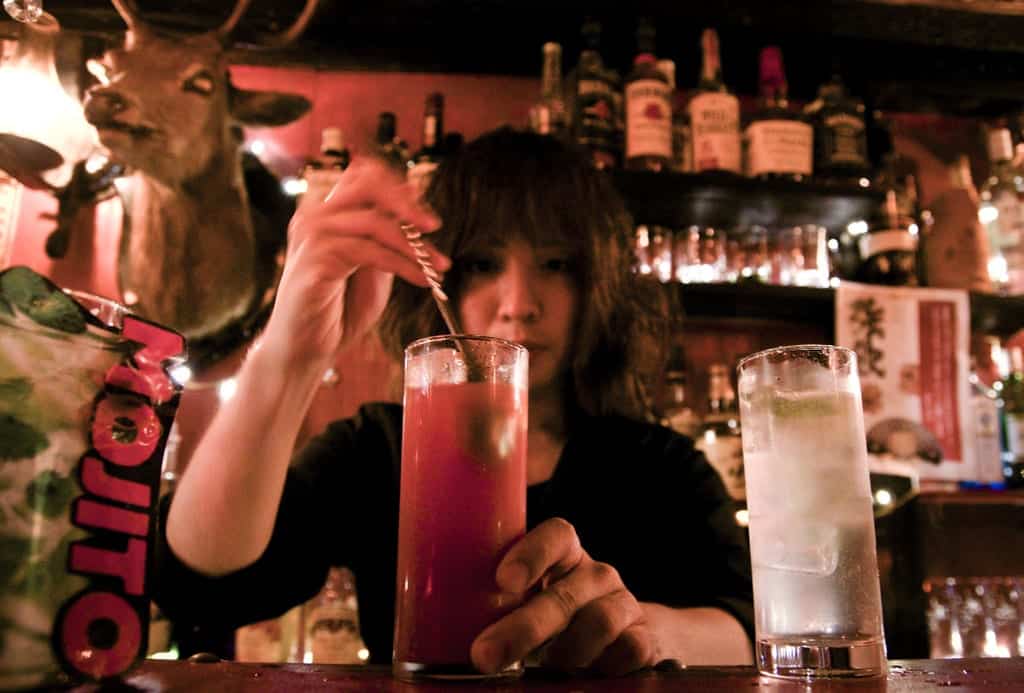 And the cocktails? Delicious. I shouldn't have expected anything less; both the food and drink in Japan are universally excellent!
Being on a budget, I only checked out a few of the cheaper bars in the area. There are lots more, but many of them tend to be more expensive (1000 yen/$10 covers, 1500 yen/$15 drinks, etc).
Here are four of the foreigner-friendly Golden Gai bars that I enjoyed: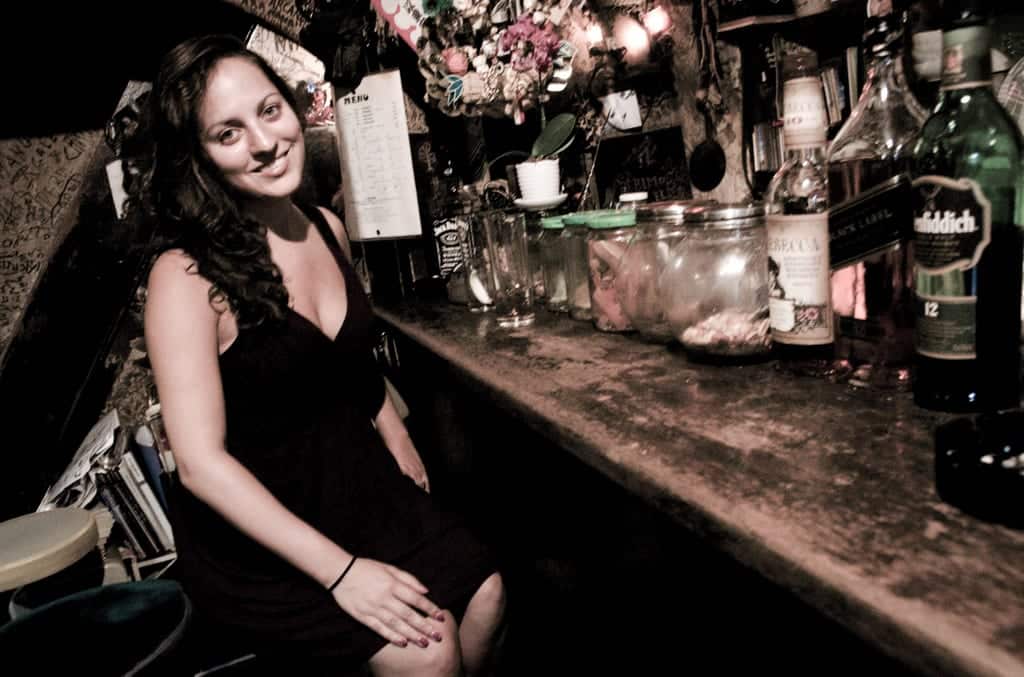 NaNa
I never expected to find a little piece of Andalusia in Tokyo, but that's what NaNa is. Founded by a Japanese woman who fell in love with Spain, this bar is filled with Andalusian art and music. I had to get my favorite Spanish drink — tinto de verano, red wine with lemon soda — and it tasted as good here as it did in Sevilla.
Cover: No cover!
Seats: About seven at the bar and a few more at tables.
Drinks: Beer, wine and cocktails for 700 yen ($7).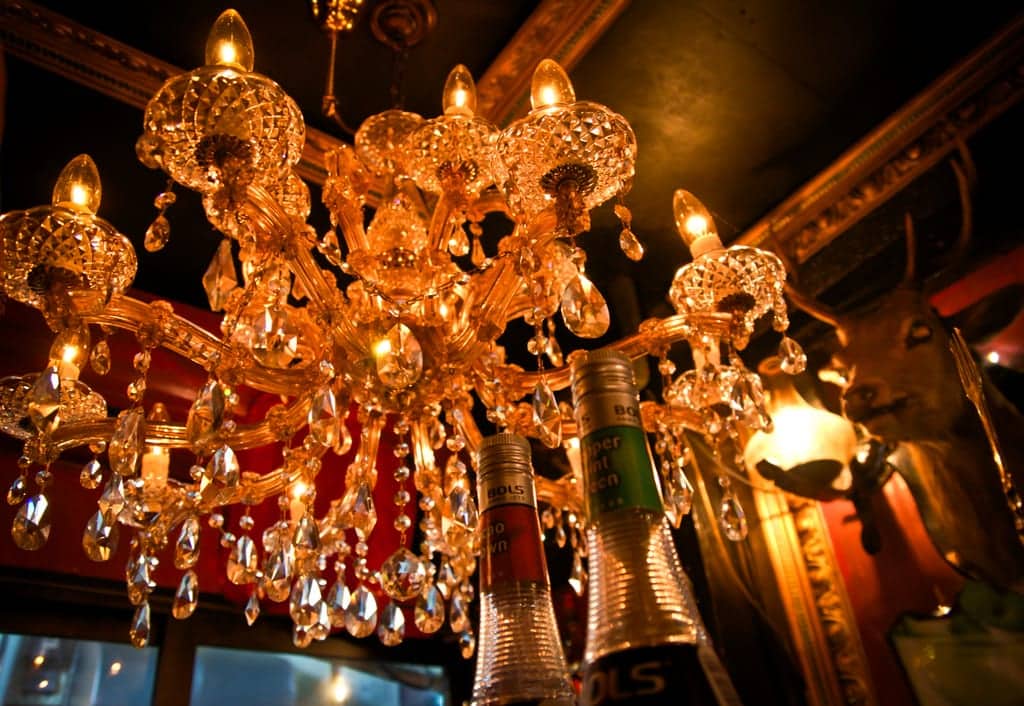 Albatross
This place had one of the coolest interiors I saw in Golden Gai, with giant crystal chandeliers and disco balls casting light and shadow across gothic accessories — oh, and a deer head. My bartender, an aspiring actor, was a lot of fun and chatted with me and a few students from Switzerland. My gin and tonic was delicious and strong.
Albatross is listed in the Lonely Planet, so expect it to be popular.
Cover: 500 yen ($5)
Seats: About eight at the bar and more upstairs.
Drinks: Beer or wine 700 yen ($7), cocktails 700-1000 yen ($7-10)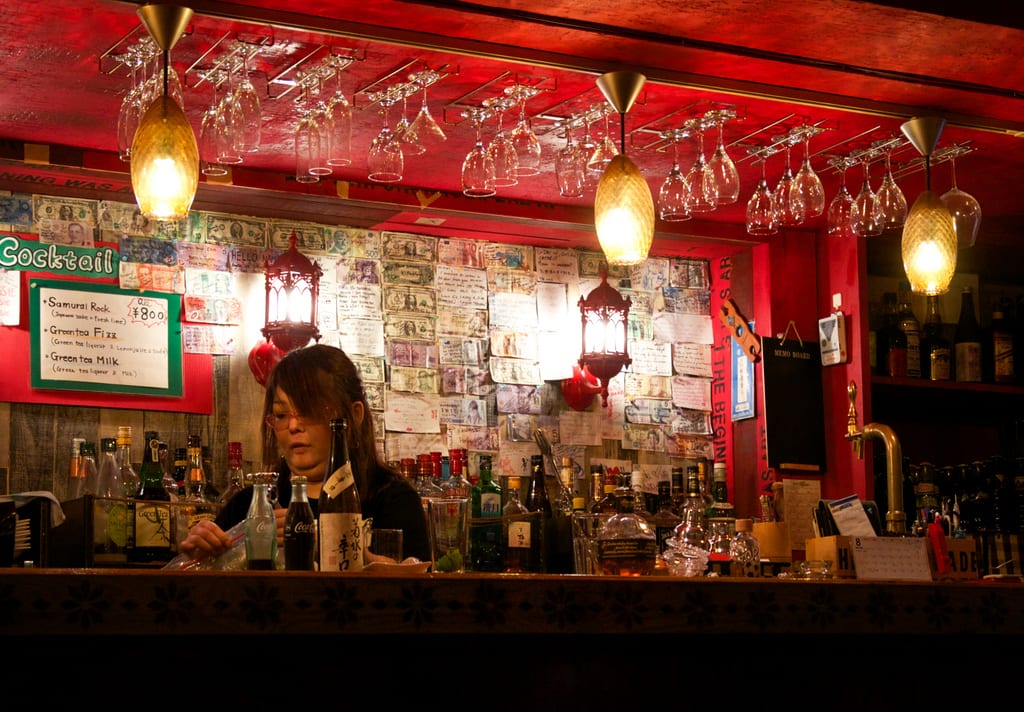 Araku
A very welcoming bar for foreigners, the Australian-owned Araku (yes, there's kangaroo on the menu) is one of the larger establishments in Golden Gai. Rather than a hovel bar, it feels more like a hostel's common room, with lots of comfy couches. I went for the sake mojito — not a drink I'd ask for any other time, but when in Japan, right?
Araku is also listed in the Lonely Planet and is thus popular with tourists as well.
Cover: No cover!
Seats: Lots. This is a big place.
Drinks: Mojito or sake mojito 1000 yen ($10), cocktails 700 yen ($7)
Easy Rider
Captain Ken holds down the fort at Easy Rider, a place decked out in Evil Knievel memorabilia and assorted Americana. Chatting with Ken and his affable Japanese customers was one of the highlights of our time here. This is a good place to visit once you've started to get hungry — there are deals on drinks if you buy snacks, and the 500 yen ($5) hot dogs were the perfect nosh in between the drinking.
Cover: No cover with password "easy rider"!
Seats: About 10 total.
Drinks: Sake 1000 yen ($10), beer or whiskey 700 yen ($7) — these prices are only if you also buy a small plate of food for 300 yen ($3).
Ever been to Golden Gai? Would you like to grab a drink here?
Get email updates from Kate
Never miss a post. Unsubscribe anytime!