Adventurous Kate contains affiliate links. If you make a purchase through these links, I will earn a commission at no extra cost to you. Thanks!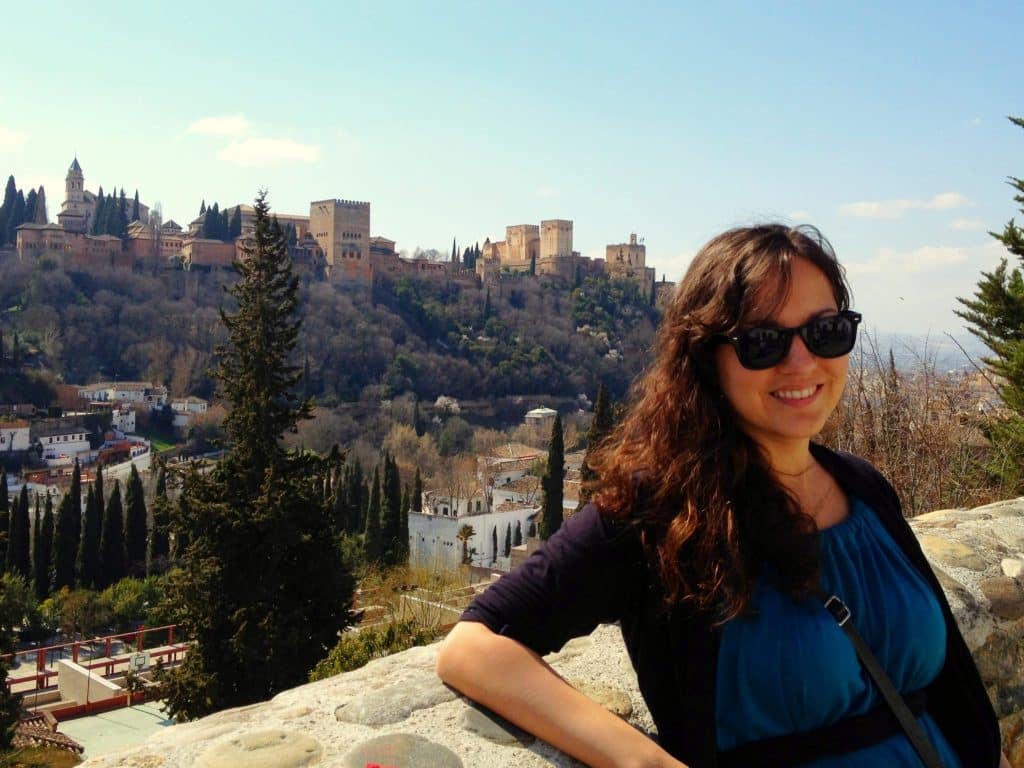 I had the feeling I would love Granada before I even arrived.  And I was right — after 24 hours, I was thrilled to death with this city in southern Spain.  And more importantly, I felt like I could live here.  Easily. (Not all cities I love have that quality.)
So what is it that made Granada so special to me?

So Beautiful — and Diverse
To start, Granada is an absolutely beautiful city.  But it's not all like the whitewashed buildings you see above.  You can head up hill into the Moorish Albaicin neighborhood where the city has looked the same way for centuries, or you can give your heels a rest and head down to the modern downtown.
There are brightly painted buildings near Plaza Nueva.  The area by the river looks almost Italian.  And other parts of the old city almost look like they could be in a Moroccan souk, down to the dreadlocked hippies taking up residence.  I love that Granada has so many neighborhoods — and that all of them are beautiful.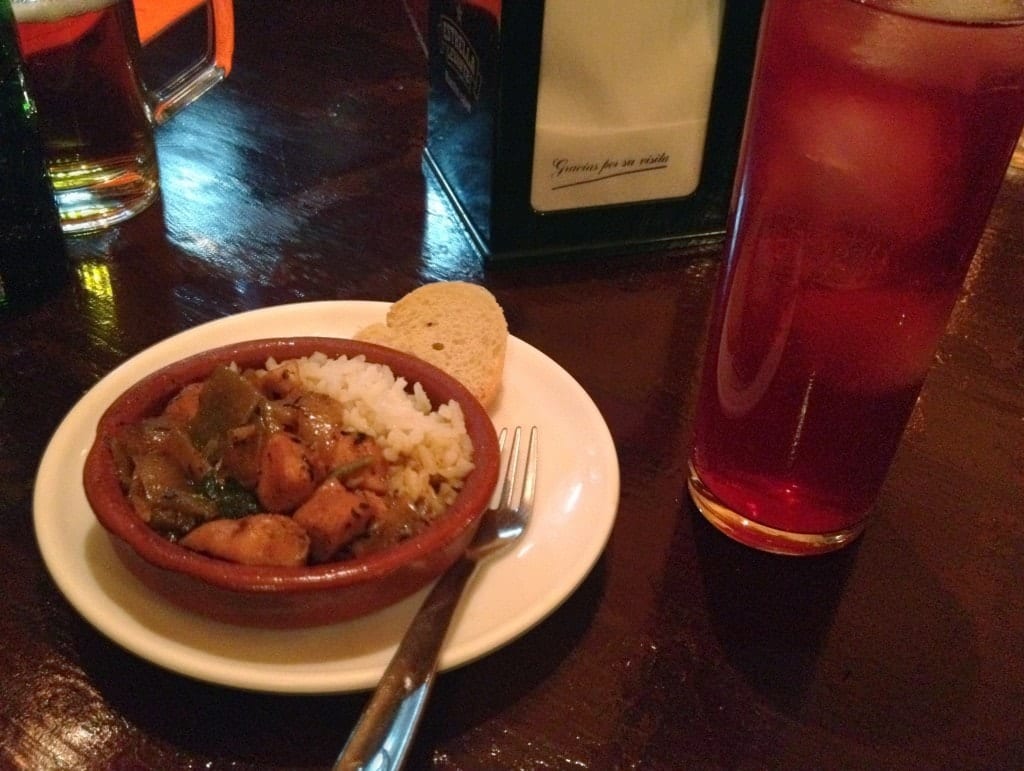 Tapas
Free tapas, that is.  Granada is one of the few cities in Spain where the tapas are still complimentary — just order a drink and they'll ask you what you'd like for your tapa!
One of my favorite tapas bars in Granada is Poë, located a few blocks down from the cathedral.  My friend Hilary from home could not sing the praises of this place enough, and I'm so glad she got me to go.  It's so warm and cozy and the British owner is so nice.  These tapas are not traditional — try spicy Thai chicken and piri-piri pork!
Total cost of a tapa and a tinto de verano (red wine with lemon soda)?  1.80 EUR.  Unbelievable.
Fantastic Weather
I was so at home in Andalusia with the warm March temperatures!  Granada wasn't quite as warm as Sevilla, but the temperatures were still toasty and fabulous.  The sun is strong in Granada, so it will be very warm in the sun at mid-day (one day got into the low 80s!) but you'll need a coat at night.
Like the rest of Andalusia, the summers are very hot and the winters are mild.  And throughout the year, as in much of Spain and Portugal, clear blue skies without a cloud in sight are the norm, not the exception.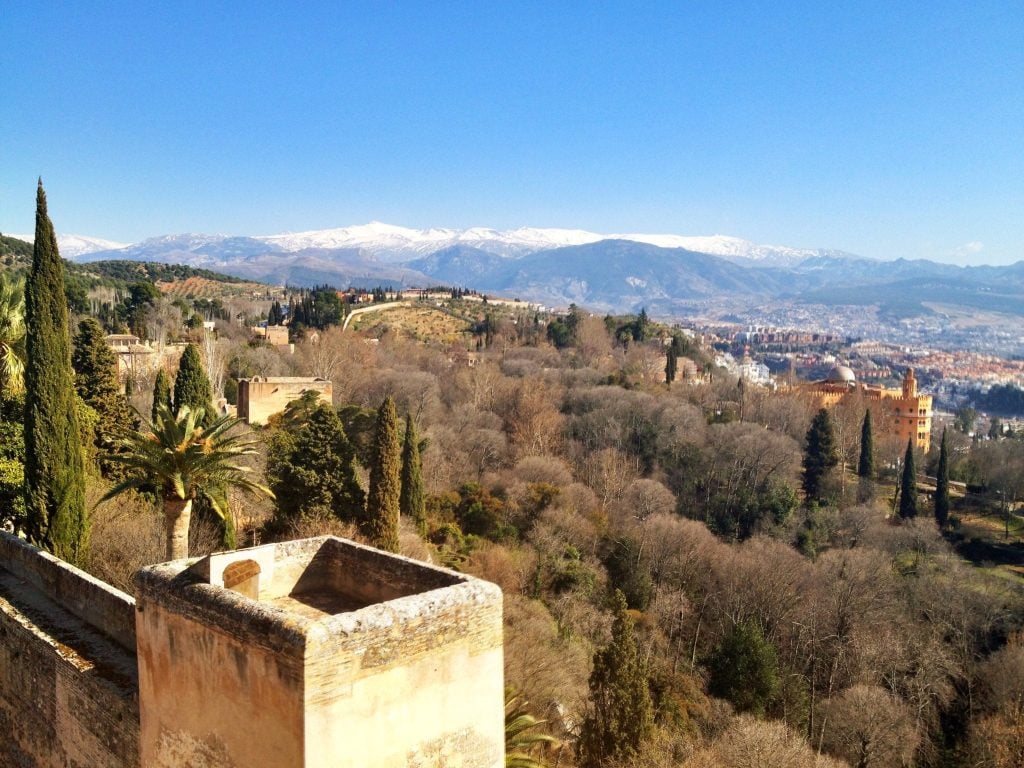 Mountains
I had no idea that Granada had mountains — the Sierra Nevadas are just outside the city!  Spending time in Innsbruck last summer made me realize how happy it makes me to see mountains around me, even when in a city.  It was a wonderful surprise that Granada has this to offer as well.
Because of this, Granada is actually close to great skiing — but unlike Innsbruck, the city isn't covered in snow all winter!  Perfect.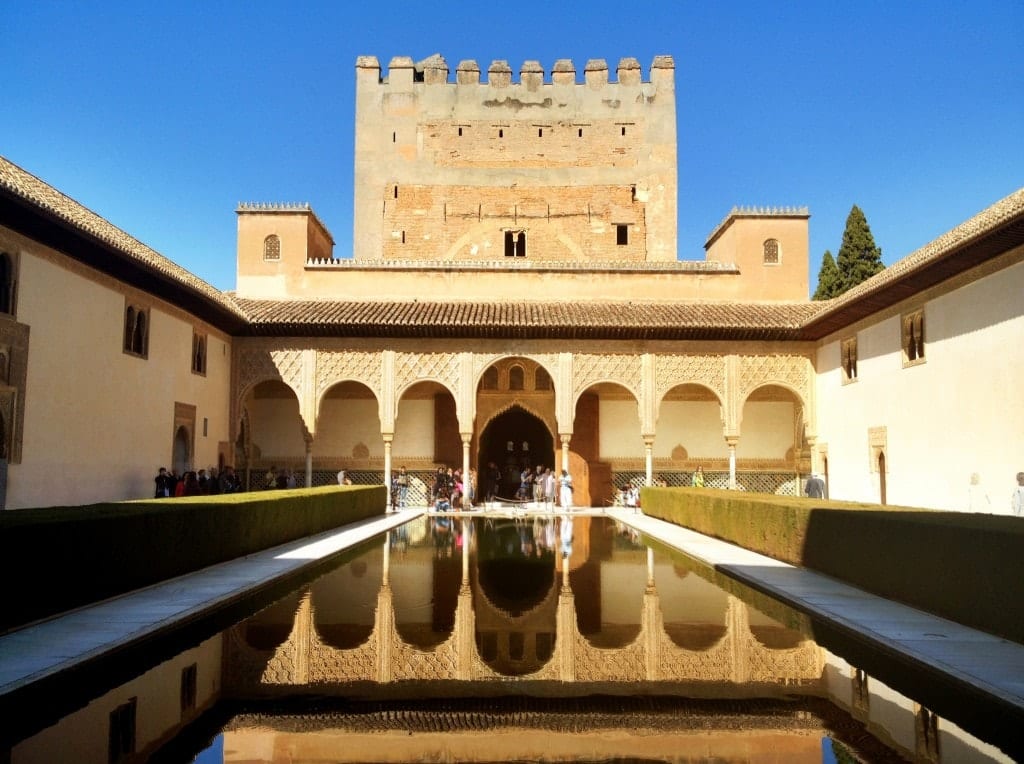 The Alhambra
I've had only a few travel experiences that have left me short of breath out of sheer wonder.  Visiting the Allhambra was one of those experiences.  This place is absolutely spellbinding, and I feel like a better person for having visited it.
That's just a tease for now.  Expect many more photos of the Alhambra soon!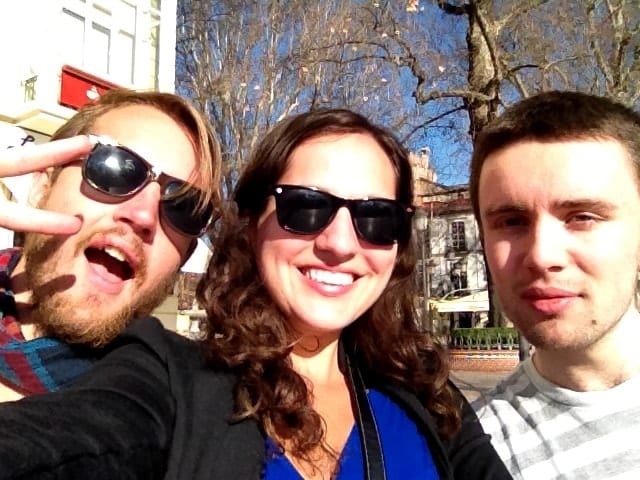 Cool People
I spent my time in Granada hanging out with Will of My Spanish Adventure, Gap Daemon, Travel Sex Life and many other sites, and Ben of Life Rapture.  I love these guys, and hanging out with them was one of the best parts of my time in Granada.
Will and Ben also told me that Granada has a huge expat community and a lively Couchsurfing community — so it's very easy to meet new people!  You can always find somewhere to go out at night.

The Ultimate Granada Experience
Walk up to Plaza San Nicolas for the sunset.  Once at the top, watch the colors change in the sky as the gypsies play romantic flamenco music.  It was absolutely blissful, looking at something so beautiful and listening to something so beautiful!  That, more than anything else, made me fall in love with Granada and with Spain.
So if I do take that plunge and move to Spain, for a short time or a long time, you'll probably find me in Granada!  In the meantime, if you're planning a trip to Spain, get yourself to Granada.  You won't regret it.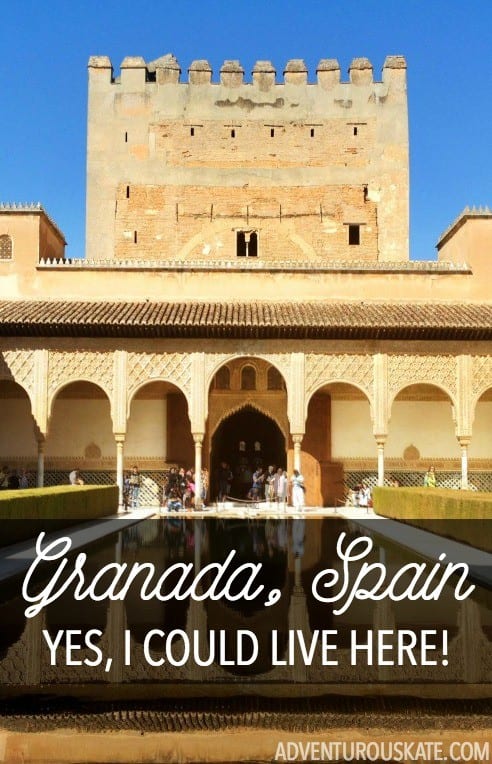 Get email updates from Kate
Never miss a post. Unsubscribe anytime!