Adventurous Kate contains affiliate links. If you make a purchase through these links, I will earn a commission at no extra cost to you. Thanks!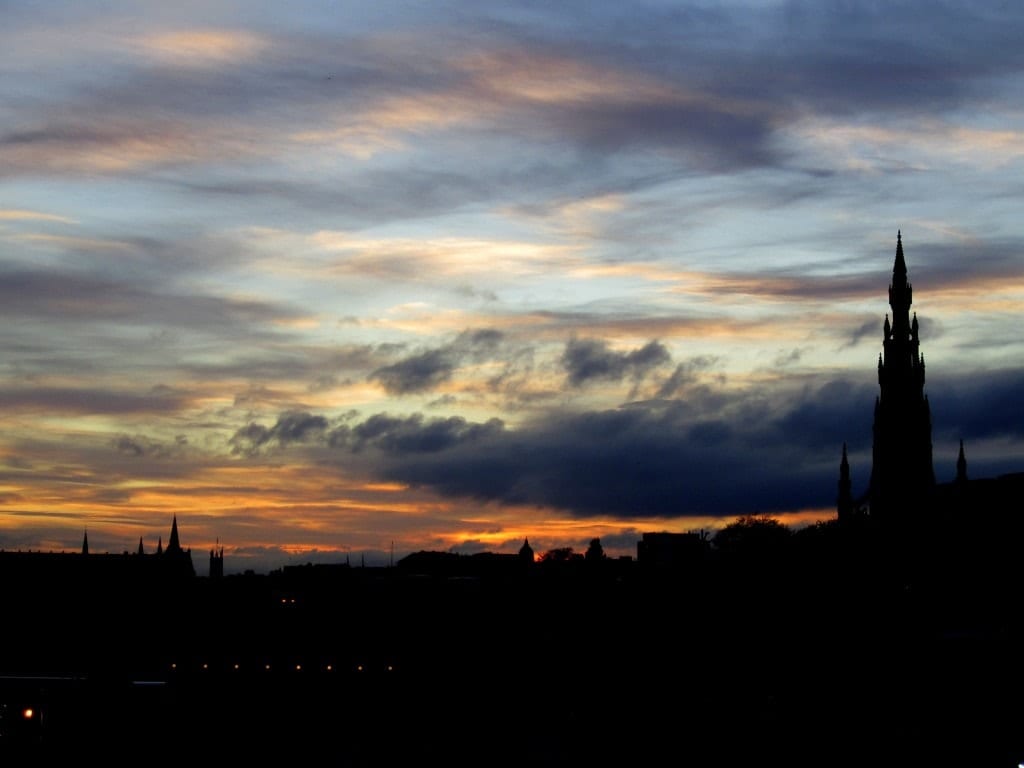 Haggis is the quintessential Scottish food.  And it sounds pretty scary.
According to Wikipedia:
Haggis is a dish containing sheep's 'pluck' (heart, liver and lungs), minced with onion, oatmeal, suet, spices, and salt, mixed with stock, and traditionally simmered in the animal's stomach for approximately three hours.
Yeah…I know.
Despite the description, lots of people seem to really enjoy haggis — even non-Scots.  And I couldn't live with myself if I went to Scotland without at least trying it!
So we did something different.  Kash suggested we go to Illegal Jack's, a cute casual southwestern joint in Edinburgh.  The menu is pretty typical, featuring burritos, tacos and quesadillas made with chicken, beef and pork.
And it just so happens that you can get haggis in any one of them.
So our group of travel bloggers — consisting of Kash the Budget Traveller, Anthony of Man vs. Clock, Nathan and Sofia of As We Travel, and me — decided to go for the quesadillas.
They arrived freshly grilled, dripping with cheese and served with salsa.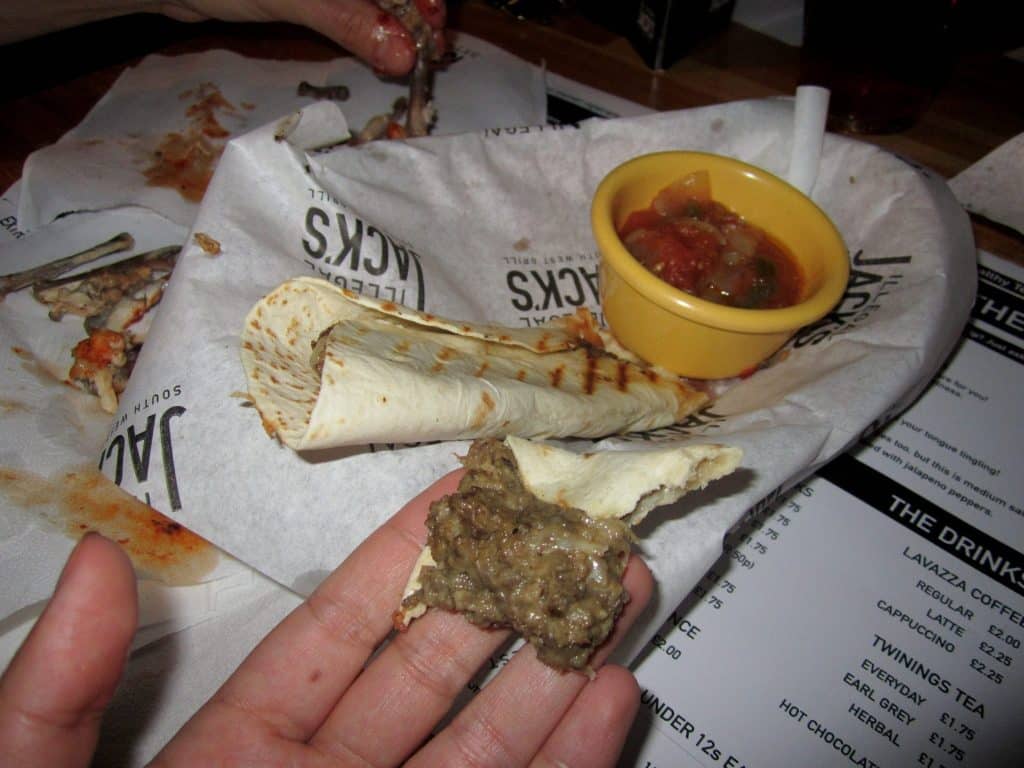 I expected it to come out in a sheep's stomach (and haggis purists insist that you need to try it that way), but seeing it as just a ground meat made it far less intimidating than it sounded.
And it was delicious.  Seriously.  It tasted like spicy ground meat — spicier than regular ground beef.  Like ground lamb, but with something more — which makes sense, as that's exactly what it is.
The verdict?  Haggis, like many other strange foods, tastes good if you don't think about what's actually in it.
Check out the video of the five of us trying haggis:
Worth a visit?  Most definitely!  For the delicious factor as well as the weird factor, you've got to come to Illegal Jack's. You can get a great meal with a beer for under 10 pounds. And all five of us, being bloggers, appreciated the free WiFi!
So tell me, dear readers…would YOU try haggis quesadillas?
I received a complimentary meal from Illegal Jack's.  All opinions, as always, are my own.
Get email updates from Kate
Never miss a post. Unsubscribe anytime!