Adventurous Kate contains affiliate links. If you make a purchase through these links, I will earn a commission at no extra cost to you. Thanks!
Shortly after arriving in Florence for my semester abroad, I met a guy wearing a gold belt buckle shaped like a lion's head, a pair of boot-cut jeans tight enough to cut off circulation on top, a shirt unbuttoned almost to his navel, and the trendiest near-mullet I've ever seen.
And he was American.
This guy was just a 20-year-old guy from Wisconsin studying abroad with the rest of us.  He wanted to pass as Italian, hence going slightly overboard with his clothing.
But what I found most interesting was his hair.  He deliberately grew his hair long all summer, then on his first day in Florence, went into a salon and said, "Make me look Italian."  It worked.  His hair was long on top, shorter on the sides, and flared out at the nape of his neck.  The haircut alone allowed him to pass as Italian.
I always think of him when I get my hair cut in another country.  Every time I travel, I love to live like a local — and getting your hair cut by a local stylist is a great way to live as the locals do!
I don't take the best care of my hair.  It's naturally thin and curly, and I usually let it get into a long, tangled mess before I do anything about it.  I've gone as long as 19 months without a haircut.
So by the time I actually do get my hair cut, it's not only an emergency operation, it's a transformation.  Here are my favorite haircuts abroad.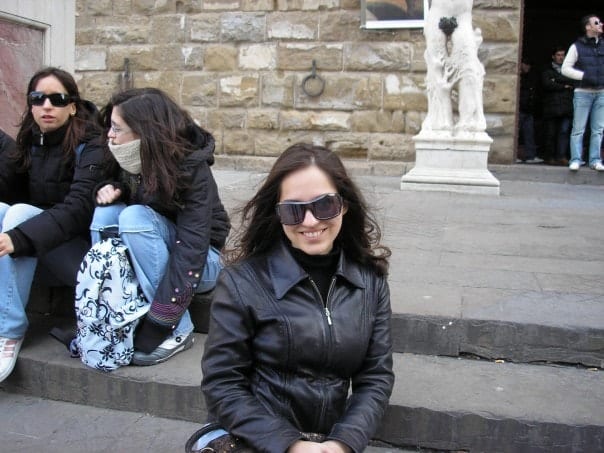 In Florence
My hair was in terrible shape — waist-length, fried and tangled with orange ends — when I arrived in Florence as part of a concert tour with the Fairfield University Glee Club during my senior year.
After seeing some of the early photos, I knew I had to do something about it.  Though I had never had a haircut during my semester in Florence, I marched up to the salon across the street from my old apartment and spoke my limited Italian to the receptionist.
The result was the best haircut I've ever had.  It doesn't look that amazing in the above picture, but she gave me a cut that flopped absolutely perfectly and curled exactly where it should — and she didn't use any product but a hint of hairspray.
Proof that the Italians know what they're doing, always, when it comes to style.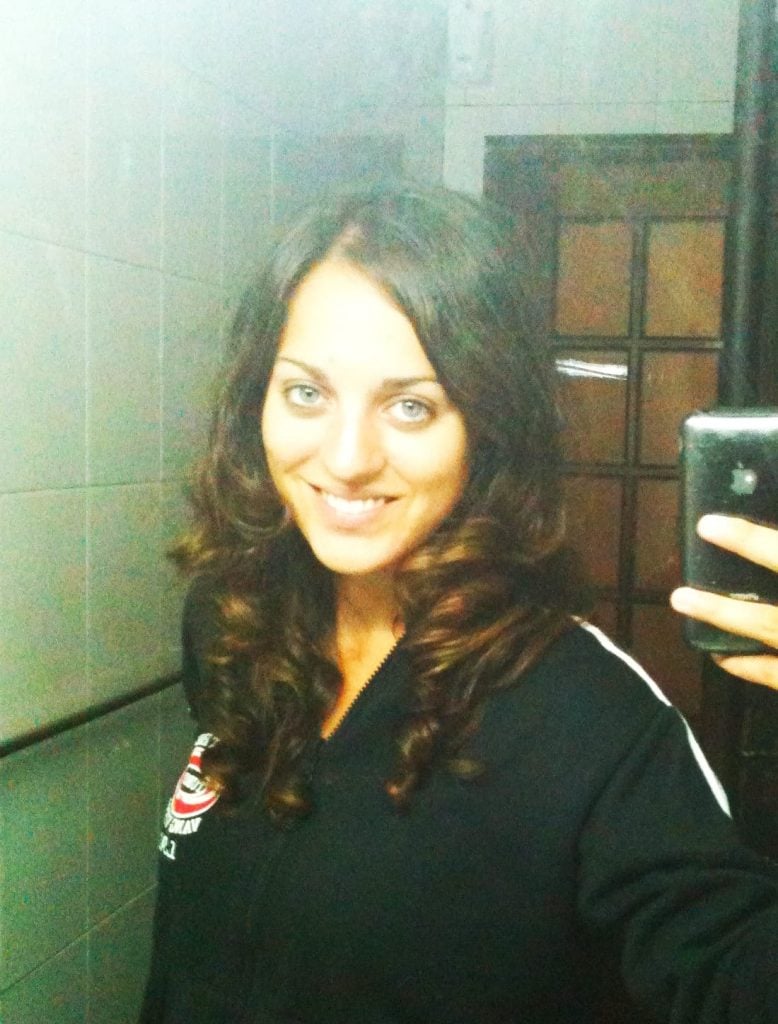 In Hanoi
By the end of my far-too-long stay in Vang Vieng, Laos, I realized that my hair was a mess and needed to be cut, but I would wait until I got to a city with nice salons.  Luckily, my next stop was Hanoi, Vietnam, where the locals had more style — and better haircuts — than anywhere else I had seen in Southeast Asia so far!
After a few days of battling illness and being too tired to stand, let alone walk, I made it to the Old Quarter and found a chic-looking salon.  Nobody spoke English, and I liked it that way.
Getting a haircut in Asia is an odd experience.  Stylists are used to thick, straight hair and they cut each hair meticulously, measuring and measuring again to make sure everything is cut to the same exact length.  It took nearly two hours!
Strangely, after the cut was done, my stylist curled everything under.  I hadn't had my hair styled like that since I was about six years old.  After a few days, it shook out into a perfect medium-length mop of curls.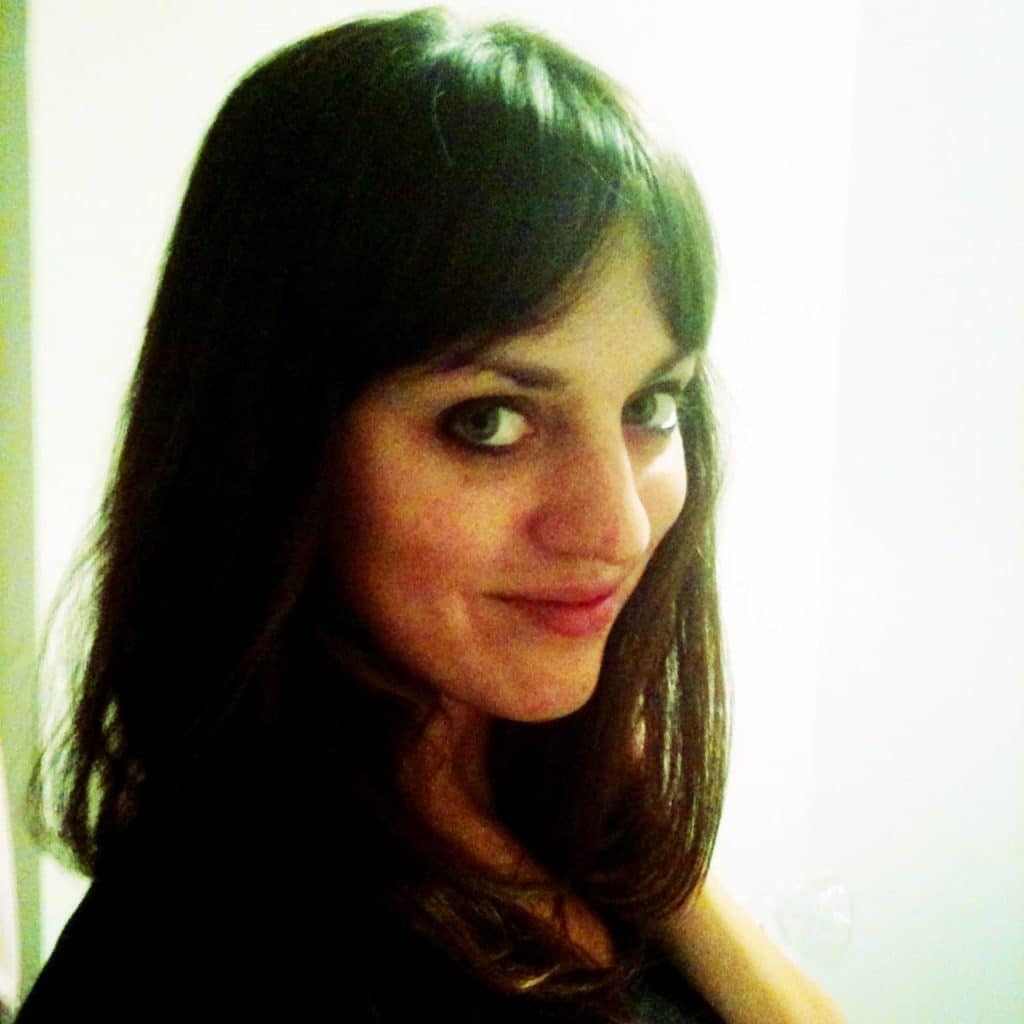 In Chester
As usual, I waited until I could barely drag a wide-tooth comb through the ends to get it cut.  On Dave's recommendation, I went to Headmasters — which gives a 50% discount to first-time clients.
As I chatted with my stylist, Gemma, I realized what I missed when you get haircuts abroad — the banter.  In America, at least, talking with your stylist is such a big part of the experience, and you miss that when you're abroad!
Not surprisingly, we got talking about travel.  I told her all about Las Vegas, including the secret that girls hold all the power when it comes to nightlife.  She suggested getting a group of friends together to book Lake District cottages in the winter (seriously, she did!), sitting around the fireplace and drinking wine.  While my original plan for visiting the Lake District didn't work out this fall, maybe booking Ambleside cottages or Grasmere cottages this winter would be a nice (not to mention cheaper) weekend getaway.
And the haircut?  I didn't expect to come out wearing Angelina Jolie's wig from Salt — but I liked it!  Bangs — or fringe, as the Brits say — were long overdue.  (Don't expect to see it like this often — I'm still curly!)
Have you ever had your hair cut abroad?
Get email updates from Kate
Never miss a post. Unsubscribe anytime!