Adventurous Kate contains affiliate links. If you make a purchase through these links, I will earn a commission at no extra cost to you. Thanks!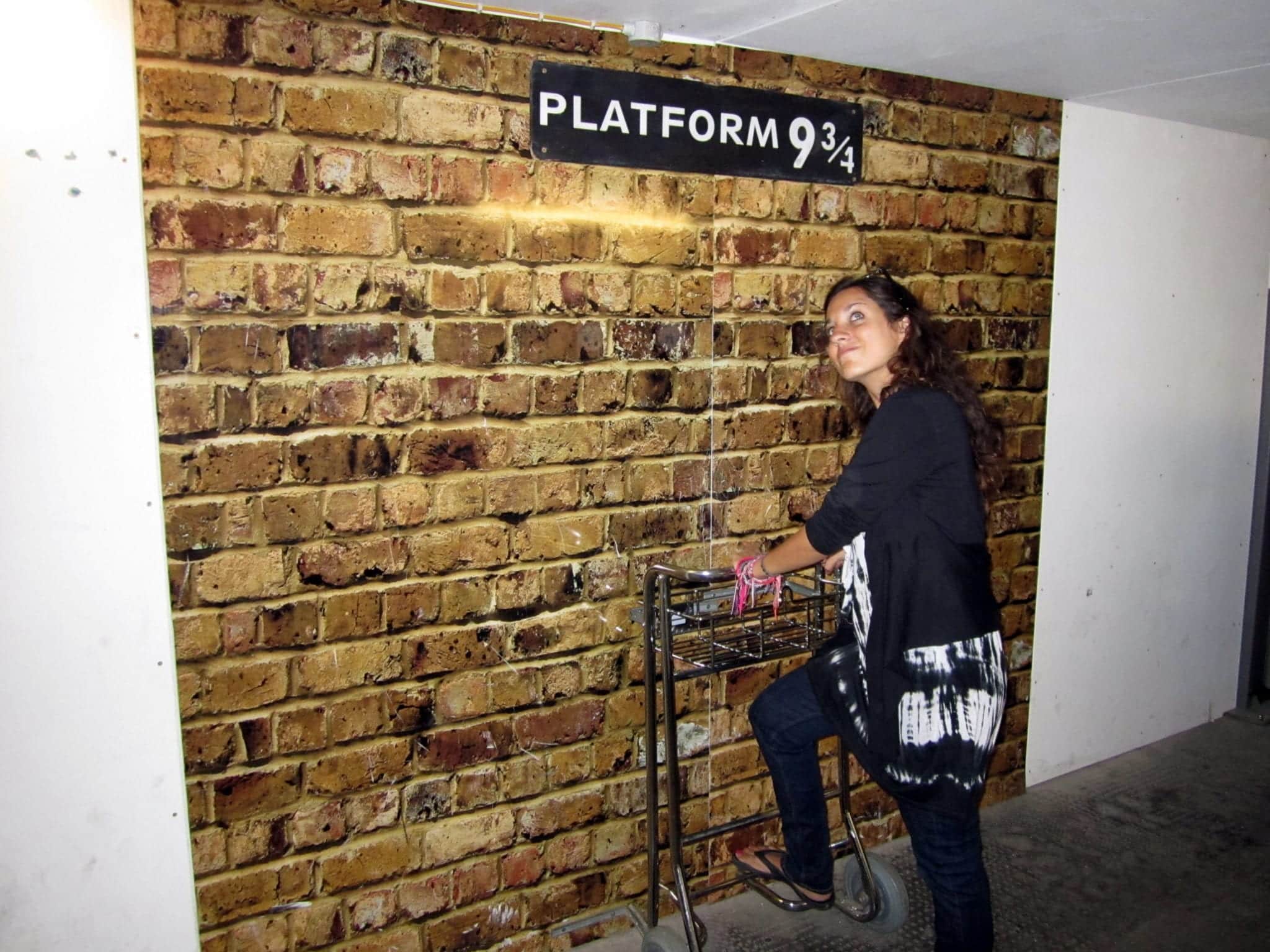 I don't really geek out over anything, but Harry Potter…if there's anything over which to geek out, it's Harry!
So when Chris asked me if I had anything I wanted to see in London, from museums to beautiful parks to famous London hotels, I somewhat sheepishly asked, "Can we go to King's Cross station and go to Platform 9 3/4?"
If you're a Harry Potter fan, you know that Platform 9 3/4 leads you to the Hogwarts Express, which will take you straight to the Hogwarts School of Witchcraft and Wizardry.
So we got to King's Cross Station…but after searching, we couldn't find the platform.  We resigned ourselves to asking the information desk.
"Excuse me," I said apologetically to the stern-looking man behind the counter.  "Could you tell me how to get to…Platform 9 3/4?"
"Well, that depends," he said, and a hint of a smile flickered through his eyes.  "Are you a witch or are you a wizard?"
I love this man.
We found the platform.  It's not behind the turnstiles at Platform 9 — it's actually by Platform 7.
In the books, Platform 9 3/4 appears to be a wall — but when you start walking into it, you magically walk through it.
So I decided to walk through the wall, with disastrous results.
Not my brightest moment.
If you're a Harry Potter fan visiting London, take the time to visit King's Cross Station.  No weekend breaks to London are complete without some Harry geekdom!  Just try not to injure yourself.
Get email updates from Kate
Never miss a post. Unsubscribe anytime!