Adventurous Kate contains affiliate links. If you make a purchase through these links, I will earn a commission at no extra cost to you. Thanks!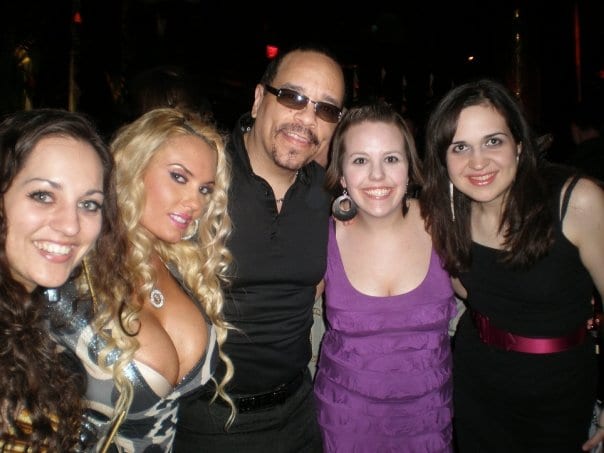 Tomorrow is my 30th birthday. I'll be spending it in Paris, the city I love most.
I'm happy. I don't have any hangups about entering a new decade. If anything is bugging me, it's wondering whether girls in their twenties will find their way to this site, see my age, and dismiss me as irrelevant. It's ridiculous, I know, but my narrative has always been that I quit my job at 26 to travel the world.
I love growing older, though. I love learning. I love doing more and more interesting things each day.
And you can't say I haven't lived my twenties.
Oh my God, my twenties were awesome! The friendships, the parties, the guys, the questionable decisions that turned into hilarious stories by the next day.
To commemorate the end of my third decade on this planet, I've decided to share a photo and a story from each year of my twenties. I hope you enjoy them.
Age 20: Florence, Italy
Honestly, looking back at my semester in Florence, I am shocked that I survived intact. I'll be writing about it more at a later date, but throwing a bunch of American twenty-year-olds in a city filled with student bars with binge-drinking packages (who can forget the personal champagne bottles at Faces, the student bar that smelled like puke?) was insane.
At one club — was it Faces or Space Electronica? — my roommate Jo dared me to climb the ladder to the platform that held a naked mannequin, panties dangling from its hand, and kiss the mannequin's ass.
"Kate, I will pay you fifty f*cking euros if you do this!" Jo yelled.
That was all I needed to hear. I scampered up the ladder and kissed the mannequin as the club cheered.
Then the bouncer came through, yelling, "Dangerous!" and forced me to climb down.
Jo, I'm still waiting for my 50 euros!
Age 21: Somewhere in Connecticut
Senior week at Fairfield University, much like my semester in Florence, was devoted to drinking. One of the activities we had during senior week was a picnic out at a summer camp-like place in Connecticut, where we had drunk swimming, drunk canoe races, and a drunk pie-eating contest.
Well, the pie-eating contest was just a Vienna finger covered with whipped cream. But I ate that pie like it was nobody's business.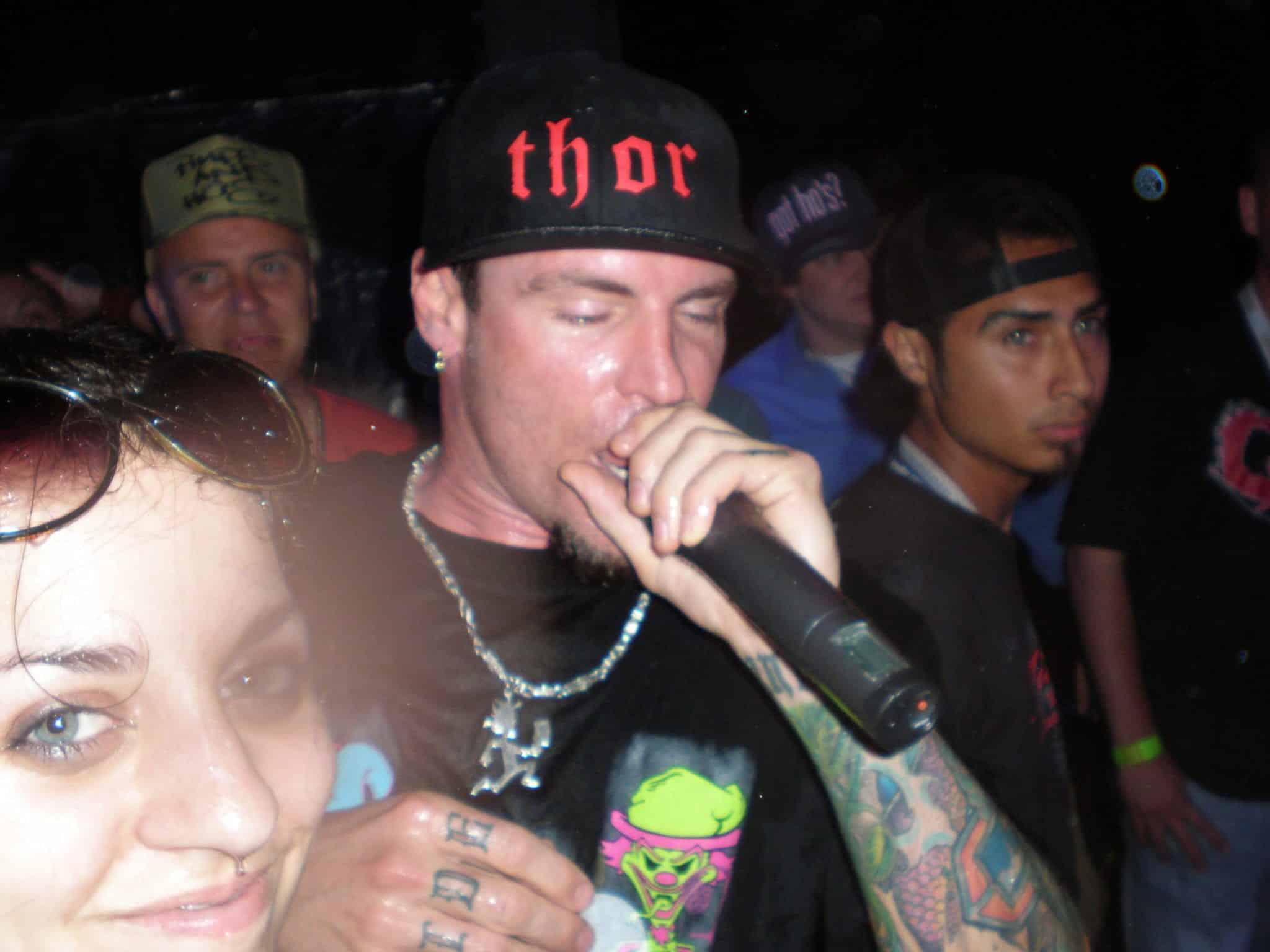 Age 22: South Padre Island, Texas
VANILLA ICE.
I was visiting my friend Beth in the Rio Grande Valley of Texas, and we decided to go to South Padre Island for one night and have the spring break we never had.
Things definitely took a turn for the interesting when I saw a plane dragging a sign advertising a Vanilla Ice concert that night!
Beth and headed over to the concert, found a group of guys (figures, while most of the guys there were Kansas and Oklahoma frat boys, we found the Cornell engineering majors), but as soon as Vanilla Ice came out, I ran up to the front.
And then Vanilla Ice started pulling girls onto the stage with him. I didn't wait — I hopped the barrier and climbed on stage!
For the rest of the concert, I edged myself up to Vanilla Ice and took selfie after selfie with him (remember that this was March 2007 and smartphones, Instagram and the word "selfie" didn't even exist yet!). Beth and I definitely got the spring break we had always dreamed of!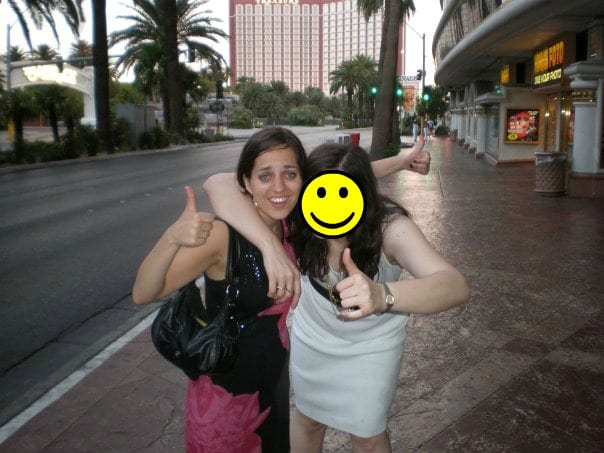 Age 23: Las Vegas, Nevada
You know, it was Vegas that originally derailed my plans to travel around the world earlier. After saving for travel, I began spending more and more on increasingly lavish trips to Vegas.
BUT VEGAS WAS SO WORTH IT BECAUSE IT WAS EVERYTHING I THOUGHT IT WOULD BE AND MORE!!
I love this picture. My first BIG night in Vegas. My friend and I had been partying at Tryst where I made out with a French guy and a table of older dudes fed us tequila, then went to the after-party at Drai's, then we burst out the doors at 6:00 AM and walked back to T.I., I think we high-fived a baby in a stroller, then sat down at a $5 blackjack table and sat down to play round after round, despite being completely off our faces.
VEGAS! Really, if you're in your twenties, go to Vegas, especially if you're female. Don't leave it for when you're older. It's a different experience.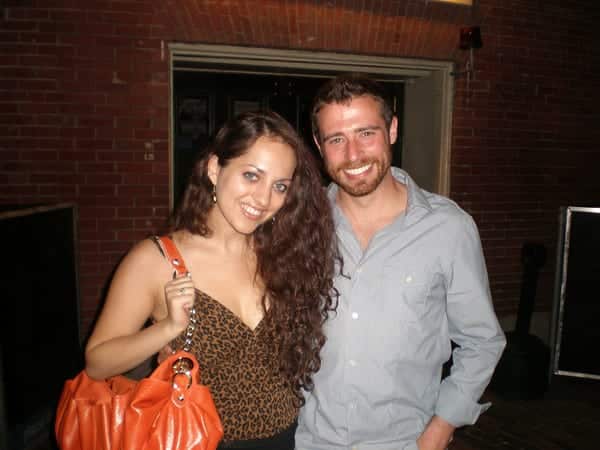 Age 24: Boston, Massachusetts
Wow, I'm jealous of my own hair in this photo.
In early 2009, the Boston Globe magazine started a column called Dinner with Cupid — basically, they set you up on a blind date at a Boston restaurant and picked up the tab. The play-by-play would be written up in the magazine.
A blind date with an audience?! Scary. And thrilling.
I sent off my application right away. A few weeks later, I was matched. Our date was to be at Tremont 647 in the South End. I got there first. He came in a few minutes later. Phew. He was cute.
You can read the whole thing here.
Nope, we never saw each other again. We texted for a bit. I went to Vegas; he went to the Caribbean; we both had business trips. It fizzled. And I ended up dating a guy I met on the walk home for several months! But Mike and I are Facebook friends to this day. Pretty sure he reads this site. 🙂
Age 25: Cancun, Mexico
"THIS IS THE BEST BAR EVER!" I screamed. Yeah, Señor Frogs may be a cheesy spot, but I'll be damned if it isn't the funnest bar on the planet.
Something is always going on at Señor Frogs — you're pulled up on stage, you are fed shots along a conga line, shot girls blow a whistle and twirl you and give your boobs a jiggle, you are thrown down a waterside and land in the lagoon, where people scream that alligators are going to get you and you scream and swim as fast as you can as people laugh hysterically.
Oh, yes, and that's an I <3 SEX name tag for some reason.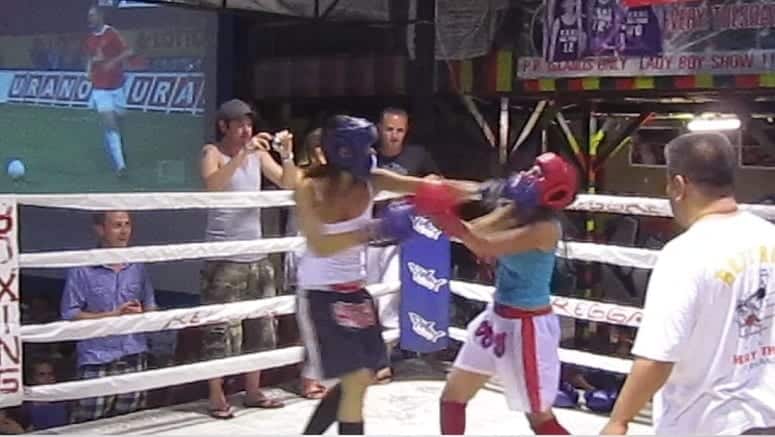 Age 26: Koh Phi Phi, Thailand
When it comes to the idiotic things I've done in my life, this takes the top spot. On the night when my friends and I planned to go watch the stupid drunk tourists fight Muay Thai at the Reggae Bar, I actually became one of the stupid drunk tourists and joined in.
My opponent was an Australian girl who was likely descended from convicts. I asked her to go easy on me; she beat me to a pulp. It wasn't even a contest. She mutilated me in the middle of the bar.
My left eye was bloody for three full weeks. On the plus side, I got to know a lot of Thai people better because they would gasp at the sight of my eye and ask what happened.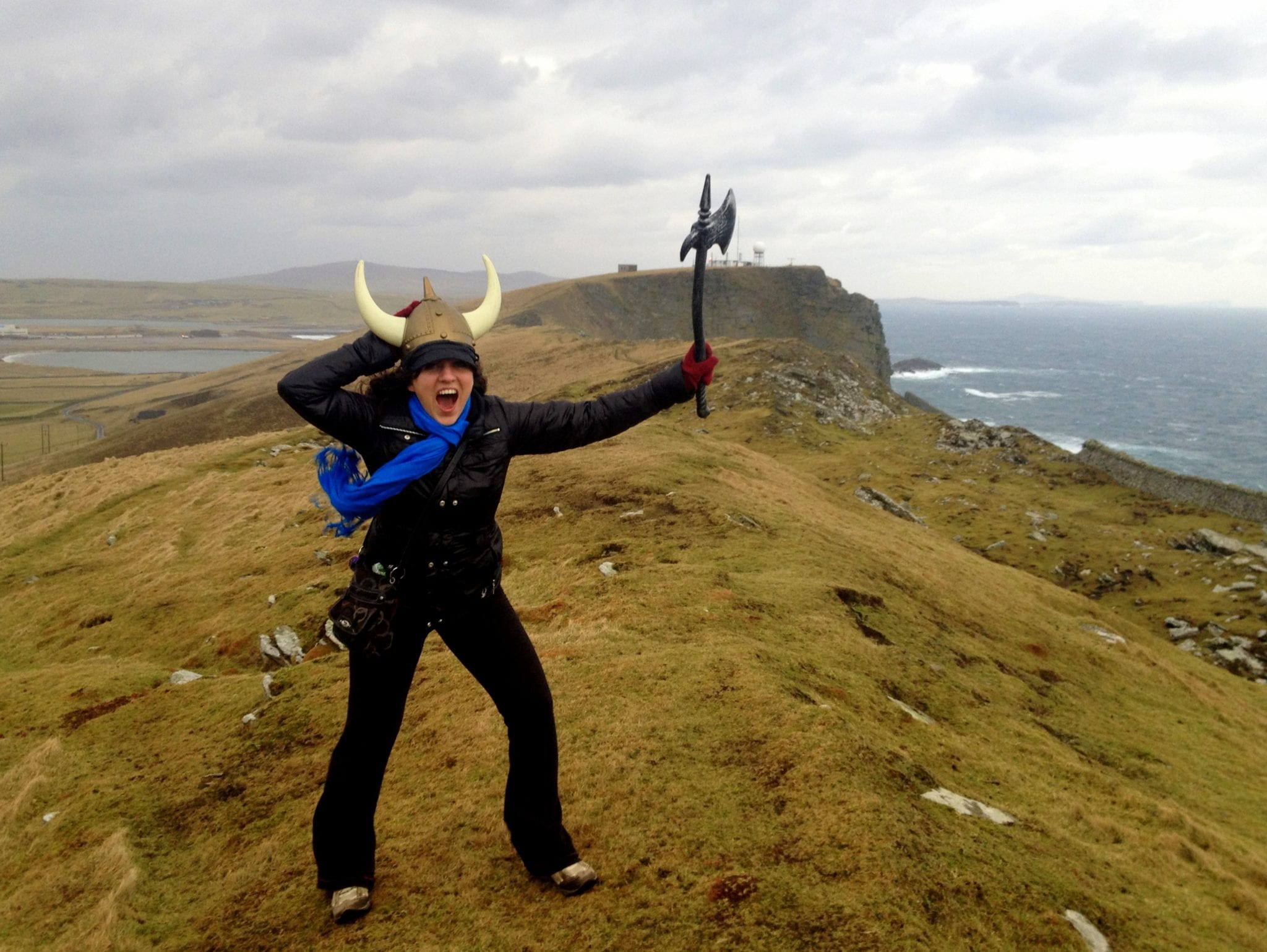 Age 27: Shetland Islands
Up Helly Aa, the Viking festival of fire, is still the greatest festival and one of the greatest trips that I have ever experienced. Every moment of that trip was fantastic.
Wearing a fake beard and spooning myself mouthfuls of tat tie soup through the facial fuzz. Climbing cliffs in a Viking hat. Listening to the Vikings sing the Broadway show tune "Enjoy Yourself" and singing it with my friends for the next several days. Cheering as the Shetlanders chucked their flaming torches onto the perfectly lacquered Viking boat. Dancing all night long to traditional Shetland music, finally calling it a night at 8:12 AM.
Up Helly Aa makes you feel alive, no matter how old you are.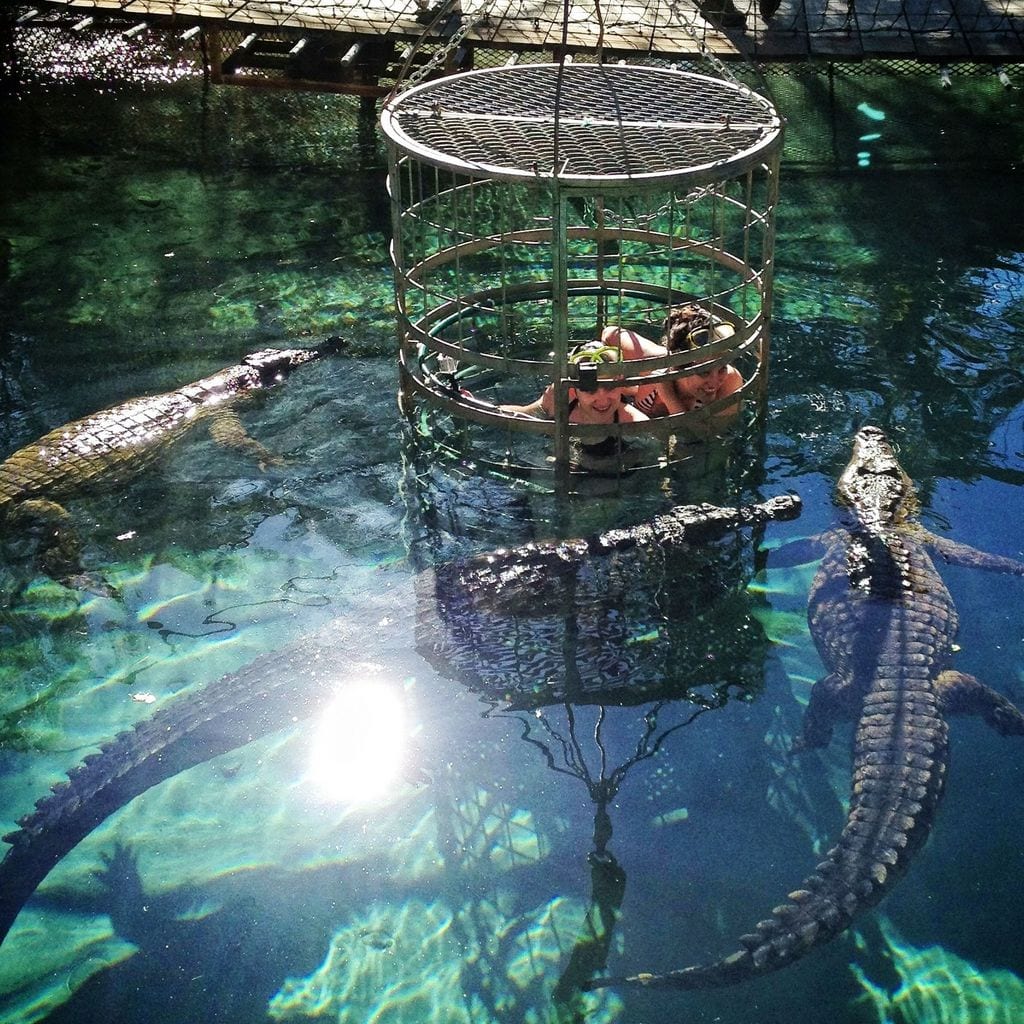 Age 28: Oudtshoorn, South Africa
CROC CAGE DIVING. When I heard that this was a thing, there was no way I wasn't getting in a cage encircled by crocodiles!
My friend Nadine and I shrieked the whole time, but especially when the crocodiles pushed their noses right into the cage! We had nothing to worry about, though. They were fairly docile, and likely tired from their latest meal. But for us, it was exhilarating.
This wasn't my only time croc cage diving — I went on to do it a few months later in Darwin, Australia, with a much more temperamental beast.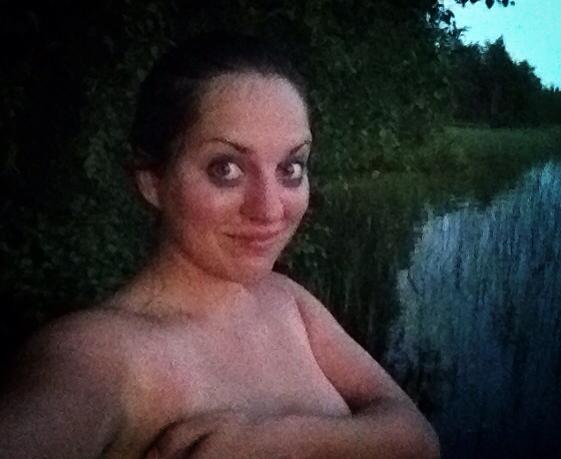 Age 29: Kuhmo, Finland
Naked. Finnish saunas were naked.
I had no idea what I was doing, and I made a few faux pas — bringing my towel and a beer in — but soon I realized why the Finns do this all the time. After a long, hot sauna with several women, most of whom I would recognize performing chamber music on stage over the next few days.
It was near midnight, yet being in central Finland in July, the sky was a delicate shade of pink, edging into blue. And it was time for us naked ladies to go skinny-dipping in the lake.
I hate cold water. I take the longest to get in. But this lake was incredibly warm, and as I swam naked through the waters under that extraordinary sky, I felt completely, utterly content. The Finns really have it figured out.
I hope to carry a bit of my twenties with me for the rest of my life — the little spark of adventure that led to so many memorable moments. Happy birthday to me.
Get email updates from Kate
Never miss a post. Unsubscribe anytime!