Adventurous Kate contains affiliate links. If you make a purchase through these links, I will earn a commission at no extra cost to you. Thanks!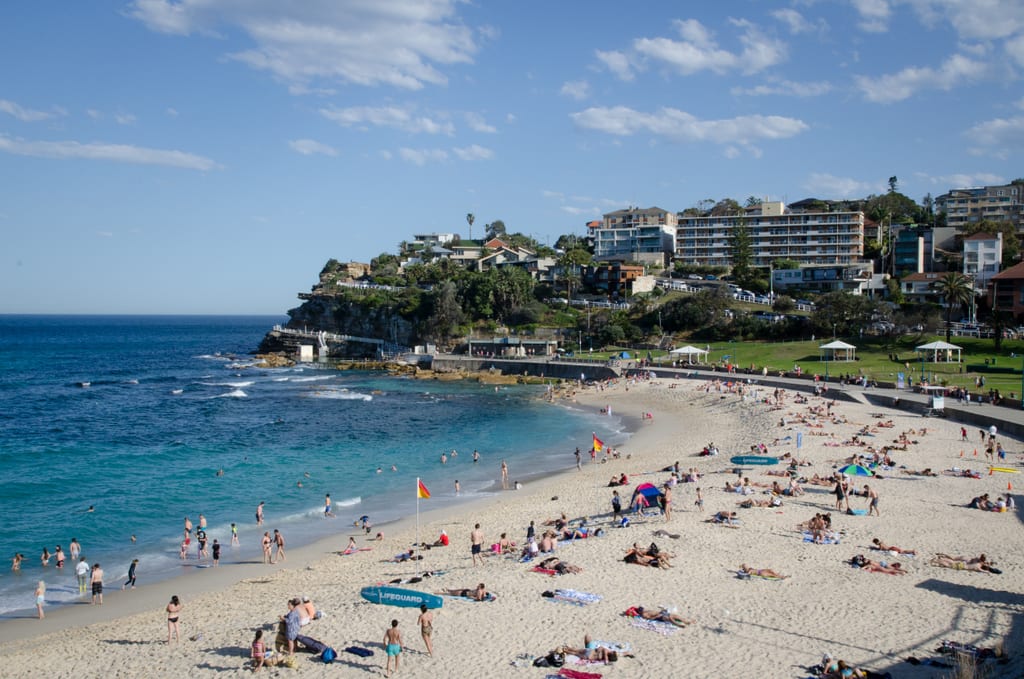 Airbnb has quickly become one of my favorite ways to find a place to stay around the world. This unusual lodging site has saved me a lot of money and led to some of my most memorable stays.
While Airbnb was founded in 2008, it absolutely exploded in the past few years. I had my first stay in mid-2013. Since then, I've used Airbnb for stays in Japan, Australia, the Philippines, and the United States, and I've learned a lot about what works.
What is Airbnb?
Airbnb is a lodging site that functions as part of the sharing economy — essentially, people rent out their rooms, apartments, and houses to people looking for a place to stay.
While there are lots of sites that focus on site and apartment rentals, Airbnb is the biggest one of all. They claim more than 600,000 listings in 192 countries.
Using Airbnb allows you to stay in a wide range of lodging, from simple futons on the ground to really nice apartments in funky neighborhoods to luxury villas steps from the beach. There are even castles, treehouses, and Airstream trailers. And because nearly all of what you pay goes to the owner directly, you're keeping your money close to the ground.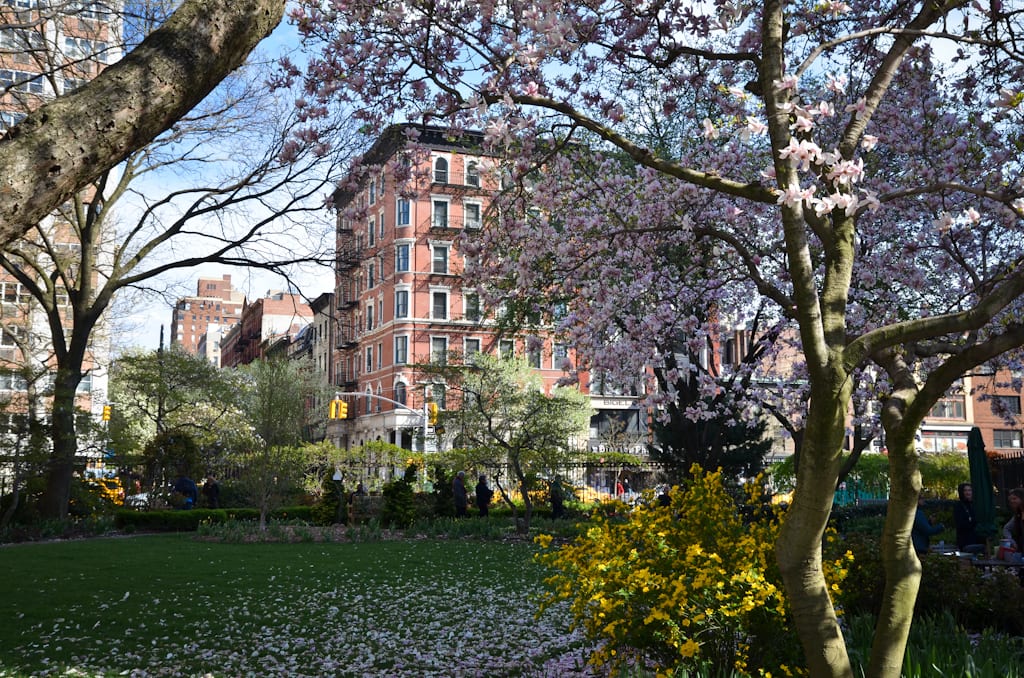 When to Use Airbnb
You can use Airbnb for almost anywhere, but I've found that it works better for some situations rather than others. Some of them:
You want to stay in a particular neighborhood and have a neighborhood experience. If you're looking for a more local London experience than constant sightseeing, you can rent a flat in a cool neighborhood like Shoreditch and explore the local restaurants and cafes, feeling like a member of the community.
You have a large group and want a property that can accommodate you all. Airbnb will have a selection of houses from individual owners as well as rental companies that have enough space for large parties.
You're visiting during a festival or popular event. Many hosts raise their rates for popular events — like New Orleans during Mardi Gras — but they're still often far less of an inflated price than hotels.
In my opinion, Airbnb provides the greatest value in expensive cities — especially when you want to stay in their pricier regions. Most of the time, a private room or even a whole apartment on Airbnb will be cheaper than a budget hotel room on the same street.
Example: In Sydney, I stayed in a private room in the neighborhood of Bronte, a gorgeous beachfront enclave that has neither hotels nor hostels. I stayed in a private room in a big, beautiful house a short walk from the beach for far less than what Sydney hotels cost.
When wouldn't I use Airbnb? Not when I want the perks of a hotel — housekeeping, 24-hour customer service, anonymity.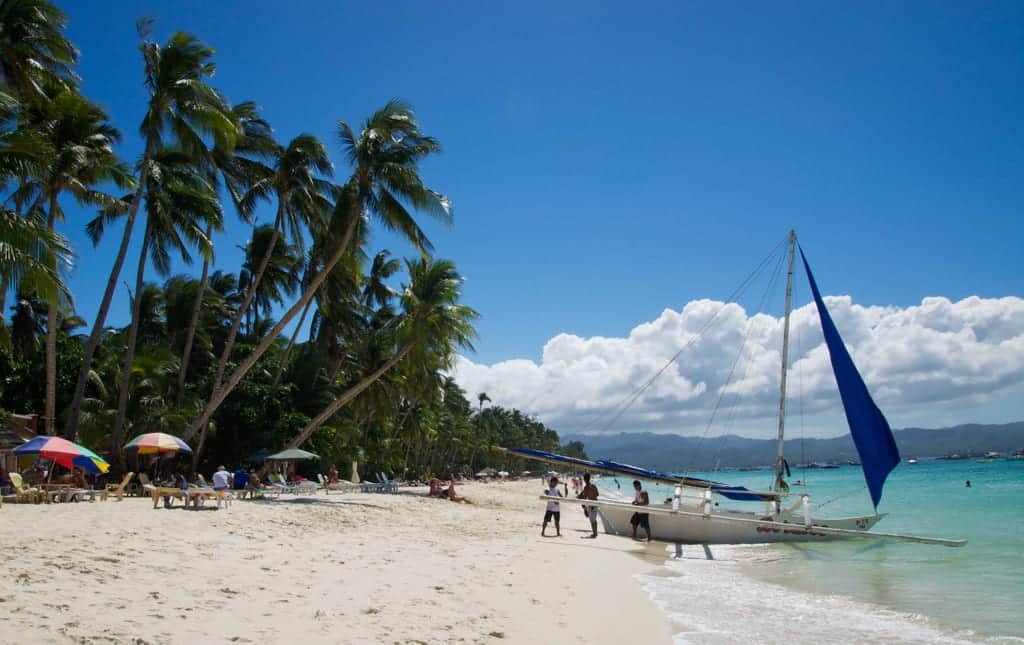 Is Airbnb Safe?
Airbnb has lots of safety and security measures in place to make sure that you stay safe.
First of all, guests and hosts are both required to provide identification to Airbnb, usually in the form of a scanned ID. They also verify your phone number.
Both guests and hosts receive reviews that allow you to see their history on Airbnb.
All payment is handled through Airbnb itself, so you won't get stiffed by your host or guest.
For guests, if necessary, Airbnb's customer service can be contacted 24/7. As for hosts, Airbnb will cover up to $1,000,000 in damage, though there are some exceptions to this.
But as safe as Airbnb is, remember that nothing is ever 100% safe. Bad experiences can happen from time to time with Airbnb, just as they can with hotels or hostels. To reduce your chances of a bad experience, read on.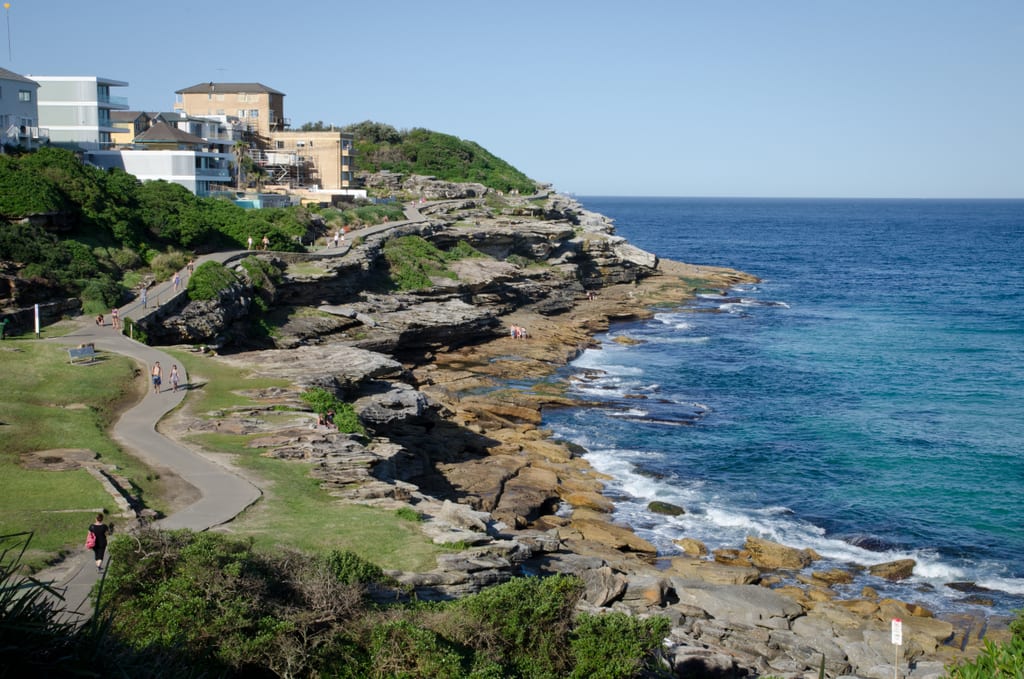 Getting Started
Fill out your profile in as much detail as possible. And then you may look at all the pretty properties you'd like, and there's a lovely brownstone in Greenwich Village, or you could stay in Williamsburg for less, and wait, is that a treehouse in Hawaii?
Stop. Have you filled out your profile yet?
Do it now. I mean it. Having a complete and detailed profile is what will make you attractive to hosts. Remember to verify your identification as well.
Airbnb prevents you from listing any websites or email addresses in your profile (ostensibly to keep you from making a cheaper deal off the books). I can't link to my site, but I can mention it by name.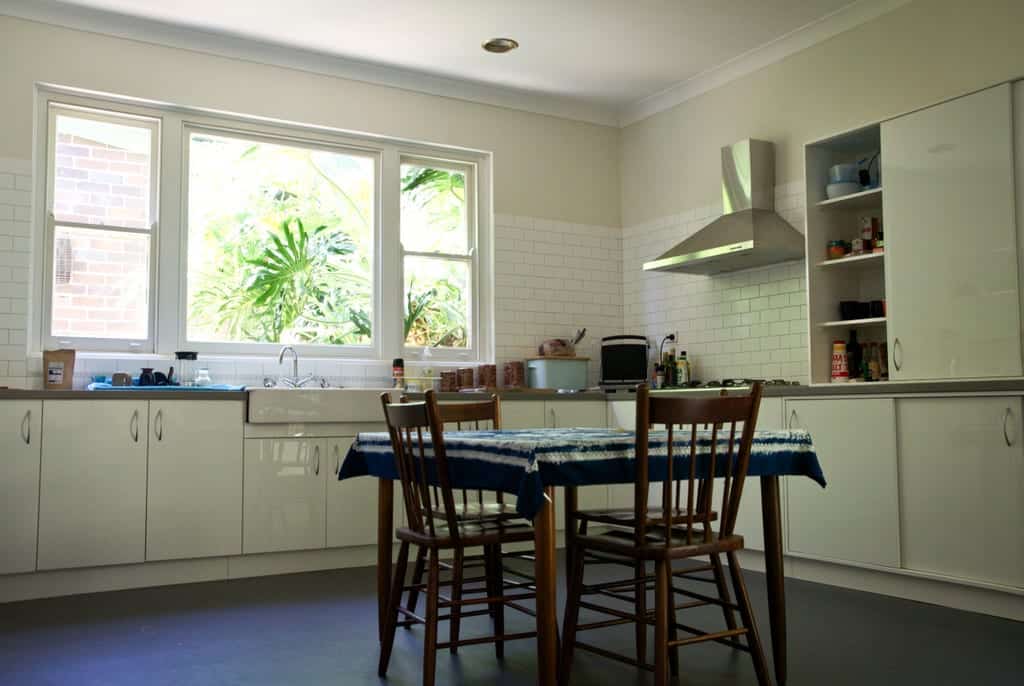 Finding the Right Property
Airbnb functions like most lodging sites: you put down your destination, preferred dates, and they show you all available properties.
On the page with results, you'll be given three options to select:
Entire Place: The whole house or apartment is yours and nobody else will be staying there.
Private Room: You get your own room, but communal areas will be shared with the host.
Shared Room: You and your host share the property and sleep in the same room.
From there, select your price range and the map. Filter for amenities if you'd like.
TIP: Use the map to pinpoint your actual location. Just because Airbnb says the apartment's in the neighborhood you want, it doesn't mean it's in the nice part of the neighborhood.
Check the amenities list. Is there wifi? Air-conditioning? Parking? Anything else you need?
Check the bed situation. The profile will tell you whether the bed is an actual bed or something else, like a futon or pull-out couch.
Example: Two Airbnb rentals where I stayed in Japan had futons on tatami floors, Japanese-style, rather than beds. It wasn't a problem, but I'm glad I knew beforehand!
Check your host's profile, verification, and reviews. Do they seem like a person from whom you'd want to rent? Have they been verified by Airbnb? How soon do they respond to emails? Are their reviews positive? (Keep in mind that everyone starts out with zero reviews and plenty of new Airbnb hosts are just as legitimate as veteran hosts, but many positive reviews give you additional security.)
Check the cancellation policy. Airbnb has cancellation policies ranging from "flexible" to "super-strict" — on flexible, you can get a full refund up to 24 hours in advance and mid-stay get refunded for nights 24 hours after you cancel; on strict, you can only get 50% refunded up to seven nights in advance and mid-stay get refunded 50% for nights seven days after you cancel.
Sending Your Request
It's a smart idea to contact your prospective host before booking and ask any questions that you have. Be sure to read through the profile in advance and see if your questions are answered in there. But if they're not, don't be shy — this is the time to voice any and all of your concerns.
Here are some questions I typically ask:
How is the wifi quality? Does it work consistently?
How long is the walk to public transportation?
How late does public transportation run?
Will I have my own set of keys?
Can I lock my room?
Can I make coffee and use a bit of your milk and sugar?
TIP: Don't ask "Is it safe?" That question will put your host on the defensive — after all, they live there. Instead, I ask, "Do you recommend taking a taxi home at night, or would it be safe for me to walk?"
If you're happy with the answers, it's time to make your booking.

How It Works
After you submit a reservation request, your host has 24 hours to accept it. Keep in mind that hosts are not required to accept you — it's entirely at their discretion. (Also keep in mind that some hosts don't keep their calendar up to date and may not have the availability the site claims.)
If 24 hours elapse, the reservation is rejected and you pay nothing.
TIP: Don't wait until the last minute with Airbnb. If you're in need of a booking that same day, hotels or hostels are a better bet.
Keep in mind that Airbnb charges a 6-12% fee on top of the room cost. (Airbnb also charges hosts 3% on their end as well.)
After your host accepts, your credit card will be charged. If there's a security deposit or cleaning fee — and the profile will say whether there is — you will be charged these fees as well. A security deposit will be refunded at the discretion of the host; a cleaning fee cannot be refunded.
From there, you and your host can arrange a time to meet at the property.
TIP: To have as smooth an arrival as possible, put your host's number in your phone and give them specific details about your arrival. It's not a bad idea to give them a flight number, just in case you get delayed.

Being a Good Guest
When you're staying in someone's house, it's easy to be lulled into thinking that you're staying with a friend, or in a hotel — but neither is the case.
Be considerate, especially if you're sharing the rental with your host or other guests, and don't overstep your boundaries. You're paying to use their space, and that doesn't include eating their food, drinking their booze, or using their toiletries. Don't leave messes for your host to clean up. Don't have guests over (unless your host says it's okay). If you're traveling with your partner, keep your late-night shenanigans at a low volume.
Ask before you use anything not mentioned in the profile. Yes, your host has a treadmill and a fancy blender, but are you allowed to use them? Just ask. This is another reason why it's good to have your host's number in your phone already.
Some hosts like to spend time with their guests; some prefer to keep their distance. Be friendly to your host and let him or her take the lead. Respect your host's space, both physically and emotionally, and don't think that you need to be in conversation whenever you're in the same room.
Example: In New Orleans, I had a few chats with my host Michele and soon learned that we got along great. One night she invited me to a burlesque show with her, and it ended up being a fun, offbeat experience for us during Mardi Gras.
Above all, communicate. If something's wrong, don't let it fester — talk to your host right away.
What If Something Goes Wrong?
If something goes wrong with your Airbnb stay, you have support. While Airbnb recommends that you work things out personally if it's a small matter or involve the police if you're in danger or laws are broken, they also have a 24-hour help line for both hosts and guests.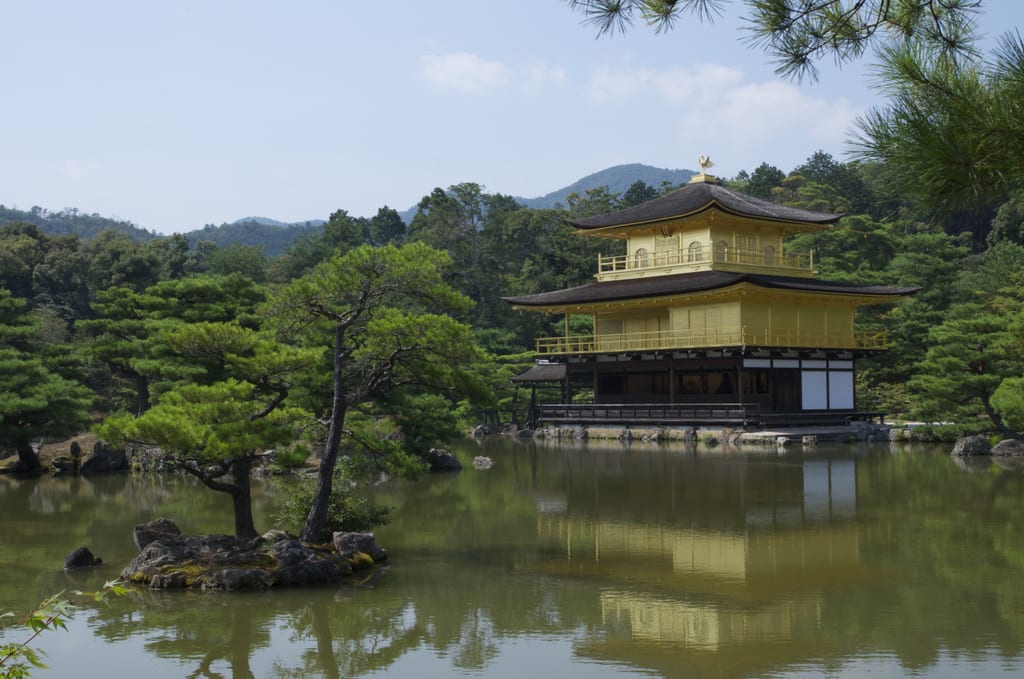 Leave Fair Feedback
A few days after your stay, Airbnb asks you to review your host. Always leave a review after your stay — it helps your host get new guests and provides them with additional verification.
The nice thing about Airbnb is that it gives you the option to leave both public and private feedback for your host. It's the perfect option when you have some suggestions for your host to make the stay better, but you don't want to list them publicly on their profile.
What you shouldn't do is leave unfair feedback in the event that something goes wrong. If your host told you that the house was a thirty-minute walk from public transportation before you committed to the stay, don't complain that it was a thirty-minute walk from public transportation. You knew this going in and you chose to stay there anyway.
Likewise, don't complain about things out of your host's control, like transportation strikes, construction in the area, or loud neighbors. Remember that a bad review can adversely affect your host's income, so be judicious in your evaluation.
How to Get Started
Sign up here and you'll get free credit from me on your first Airbnb stay.
It's time to start planning your next trip!
Have you ever used Airbnb? How was your experience?
Get email updates from Kate
Never miss a post. Unsubscribe anytime!