Adventurous Kate contains affiliate links. If you make a purchase through these links, I will earn a commission at no extra cost to you. Thanks!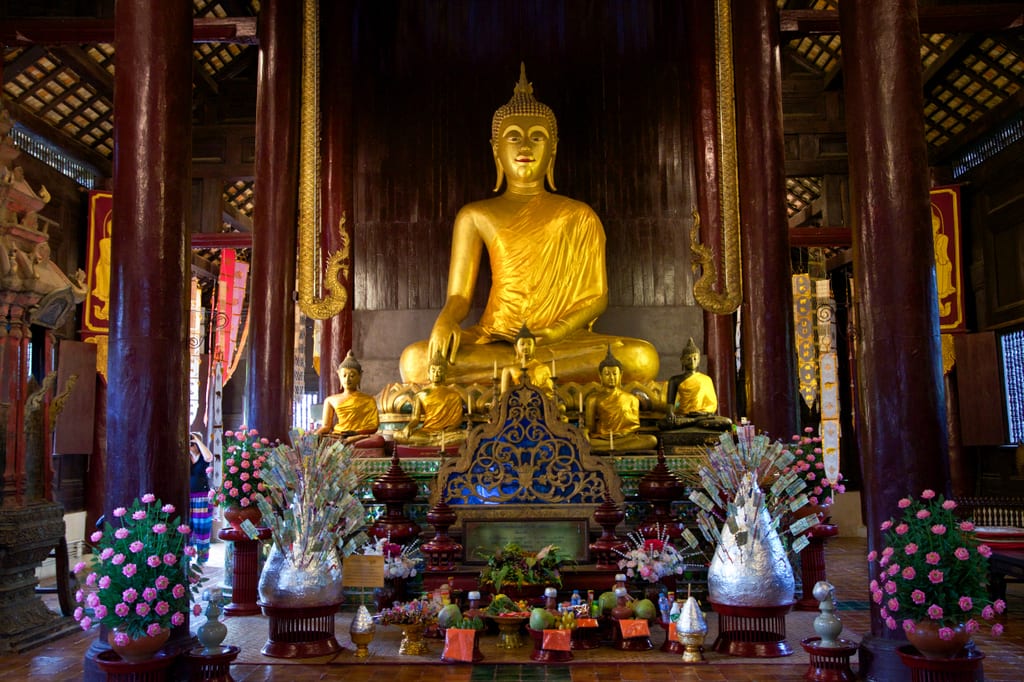 UPDATE: For current updates from an on-the-ground source in Bangkok, check this page. Good luck and stay safe.
Over the past few months, I've been asked whether it's been safe to travel in Thailand during Bangkok's political protests. I've spent a few months in Thailand this winter and I can tell you that my trip was mostly unaffected by the activity.
The protestors, led by Suthep Thaugsuban, have been trying to remove Prime Minister Yingluck Shinawatra and her government, which they believe is corrupt and closely tied to her brother, former prime minister Thaksin Shinawatra. Yingluck and the government are trying to stay in power. For more information, read up on the conflict here.
Since I left Thailand in mid-January, the protests have turned increasingly violent. At least 11 people have died and hundreds have been injured since the protests began in November 2013.
Because of this, many tourists are staying away. But in my opinion, at this time, staying away is unnecessary.
Traveling in Thailand during the protests can be as safe as it usually is — which is quite safe — if you take the appropriate precautions.
---
RELATED:
---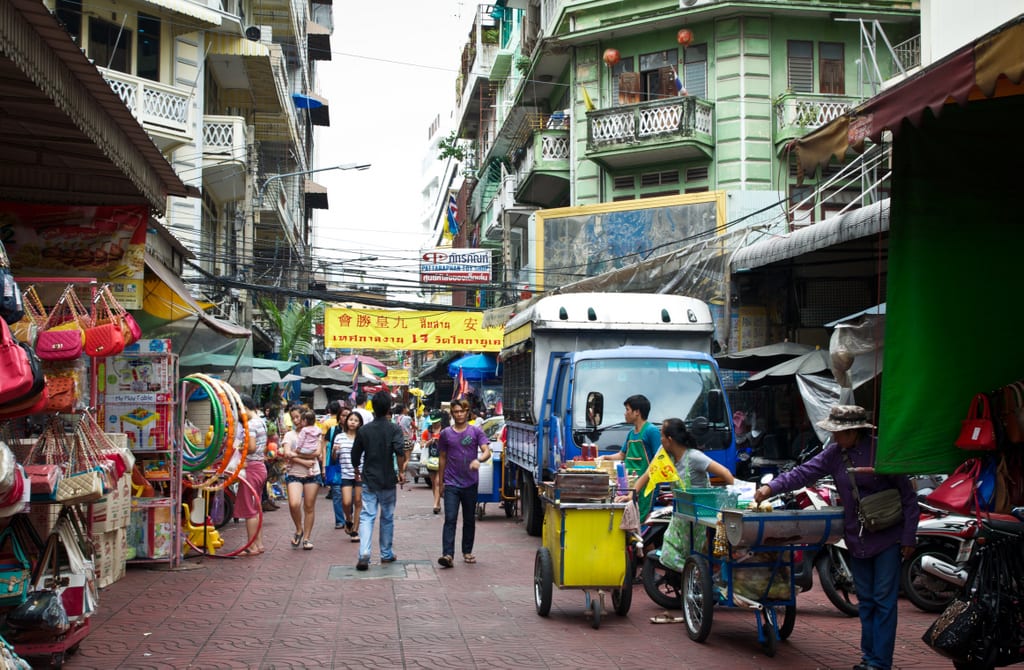 Traveling in Bangkok: Take Precautions
The important thing to keep in mind is that Bangkok is an enormous city and the protests are only going on in part of it. This is still a major city where people live and work. Bangkok hasn't shut down. It's not a war zone.People aren't fleeing the city for safety.
The airports, train stations, and bus stations are functioning as normal, as is public transportation, and tourist sites are operating as usual.
But if you're visiting Bangkok, you should find out where the protests are each day and avoid them.
How do you do that? Bookmark this Google map and refer to it every day.
This map, created by Bangkok blogger Richard Barrow, is continuously updated with locations of the day's protests. Richard also keeps a protest page active and tweets the latest protest news.
To stay up-to-date, get a SIM card with a data plan. I recommend AIS — they have excellent coverage throughout Thailand. You can buy a SIM card from 7-11 or an AIS shop — there's one at the Siam Paragon mall.
Additionally, if you plan on traveling all over Bangkok during your visit, I recommend that you stay in an area that is accessible by the BTS (Bangkok's transportation system — think the Skytrain and the MRT, the two rapid transit systems). Bangkok's traffic is awful to begin with and the protests make it even worse.
In other words, you may want to avoid staying in the Khao San Road area this time around, as it is not BTS-accessible. (Though technically you could take a Chao Phraya ferry from Pra Athit to Saphan Taksin and pick up the BTS from there, but that's a long, indirect journey to most destinations of interest in the city.) The neighborhoods of Sukhumvit and Siam Square are well-connected and have lots of budget accommodation.
Finally, check your government's travel advisories for Thailand (US/UK/Canada/Australia) and be aware of the location of your embassy, just in case. You can also register at your embassy if you wish.
Traveling outside Bangkok: Business as Usual
Outside Bangkok, things are 100% normal.
You can travel to the beaches of the south, the mountains of the north, the jungles of the northeast, to Chiang Mai or Kanchanaburi or Koh Samui or Krabi without having to worry about your trip being impacted by protests.
There have been some small protests in southern Thailand, but they have not escalated to violence.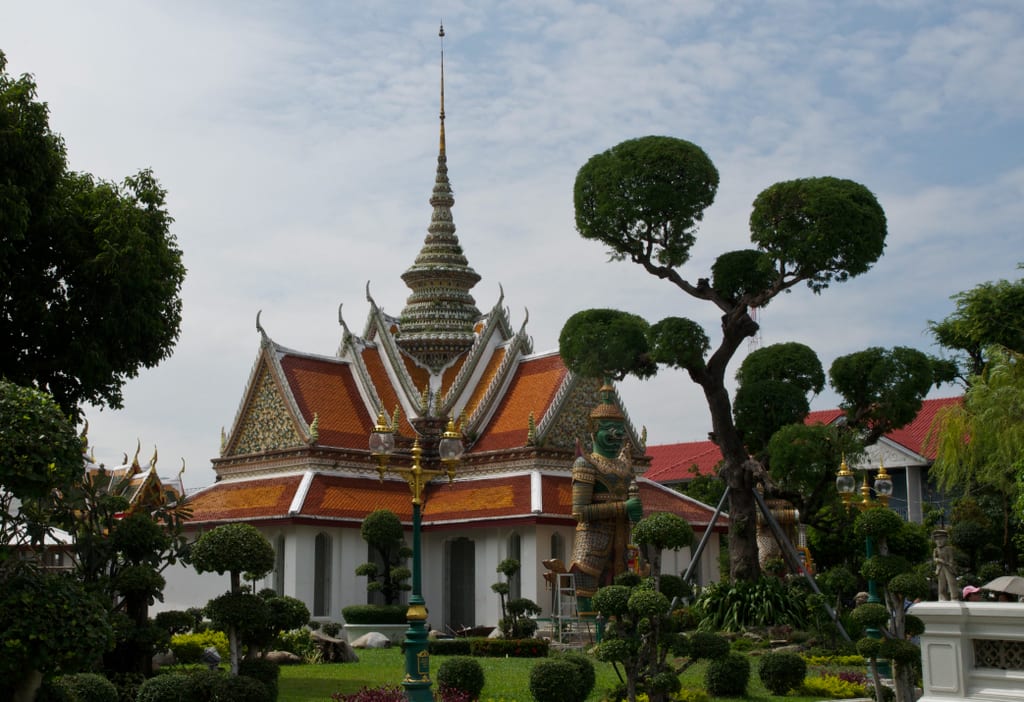 Is Thailand Safe?
I just spent two months in Thailand and I have always felt exceptionally safe there. While Southeast Asia is generally a safe destination for conscientious travelers, I've felt both safest and least susceptible to crimes or scams in Thailand.
Additionally, in Bangkok, I've always felt very comfortable there as a solo female and much more comfortable than I have in other Southeast Asian cities like Phnom Penh, Saigon, Hanoi, Manila, Kuta, and Sihanoukville.
That doesn't mean Thailand is 100% safe — no destination is. You can get hit by a drunk driver or pickpocketed or have your drink spiked anywhere in the world at any time. Being in "safe" Thailand is no excuse to let your guard down. Watch yourself.
Just know this:
1) It all comes down to your personal level of comfort. I have friends who lived in Bangkok during the 2010 protests and stayed even as their streets were burning. At the same time, I have friends who left Thailand at the first notion of violence and stayed out of the country until it was over.
Do what makes you comfortable. It's absolutely possible to just cut Bangkok out of a Thailand trip if you want to.
2) Keep in mind that things could change at any time. The situation is fluid, and I recommend that you stay up to date on the latest news so you can make an informed decision for yourself.
Resources
Everything You Need To Know About The Shutdown — Protest resource page by Bangkok blogger Richard Barrow
Bangkok Protest Map — Updated daily
Thai Leader Vows To Keep Job Amidst Crisis — A good overview of what has happened so far
2013-2014 Thai Political Crisis — Wikipedia page
Have you been to Thailand recently? What advice do you have for travelers?
Get email updates from Kate
Never miss a post. Unsubscribe anytime!