Adventurous Kate contains affiliate links. If you make a purchase through these links, I will earn a commission at no extra cost to you. Thanks!
Four nights in Johannesburg?  
I clicked through my trip itinerary in mild disbelief.  In a country as wild and diverse and incredible as South Africa, did we really have to spend more than one third of our trip in this much-maligned city?
Looking back, I don't blame myself for thinking that way.  There is very little positive press for Johannesburg out there.  Travel agents plan their trips so that their customers barely have to set foot in Johannesburg.  I honestly thought it was bleak at best and dangerous at worst.
The truth?  Joburg had nowhere to go but up — and to my great surprise, I really dug this city!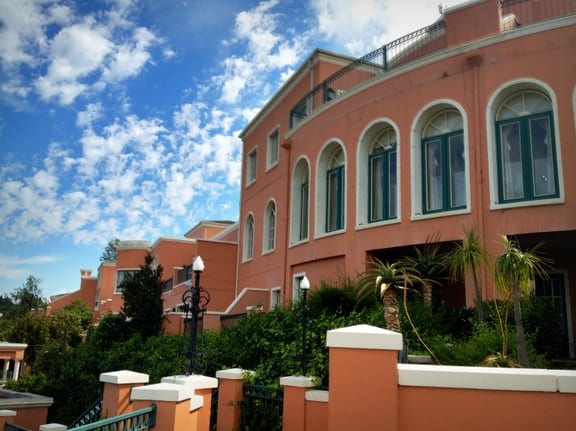 Johannesburg, the Stylish
"All the men here are dressed really well," Cailin said to me as we walked through the mall at Nelson Mandela Square.  She was right — these men were dressed NICELY!  And the mall itself was filled with a surprising number of nice boutiques.
It's true — we saw a surprising amount of style throughout Johannesburg — not only in fashion, but in architecture, landscapes, food and more.  Far from the dreary place I expected it to be.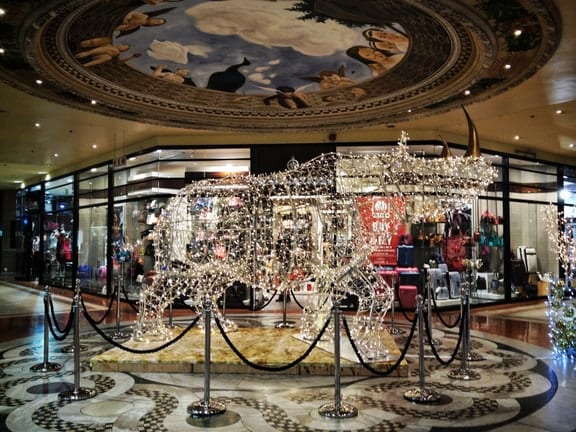 Though Johannesburg isn't a city to explore on foot — it's akin to Los Angeles in that you really need a car — the neighborhood of Parkhurst was a fun place to walk around.  Though we were only there briefly, I'd love to return and see more of it.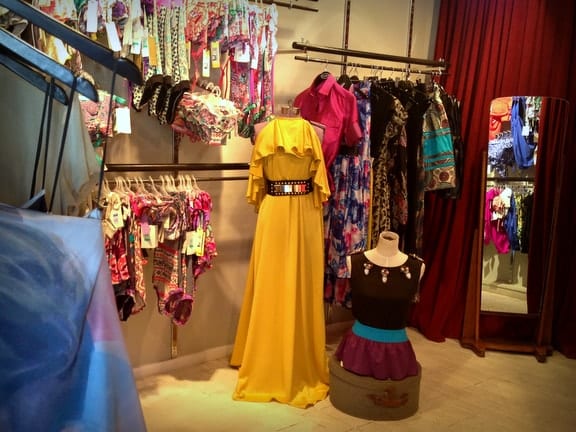 We spent time in a cool little boutique called Egality.  I could have gabbed with the designers all day!
And for our stylish visit, we had a very stylish hotel — 54 on Bath in the high-end Rosebank neighborhood.  I loved this hotel.  It was pure style,  all in black and white, with daily desserts brought up to our room, a sexy champagne bar, and a piano in the lobby that the staff graciously let me play for a while one night.  (Bloggers will attest: if a piano appears on a press trip, I will be playing it.)
54 on Bath also has the prettiest breakfast buffet I've ever seen.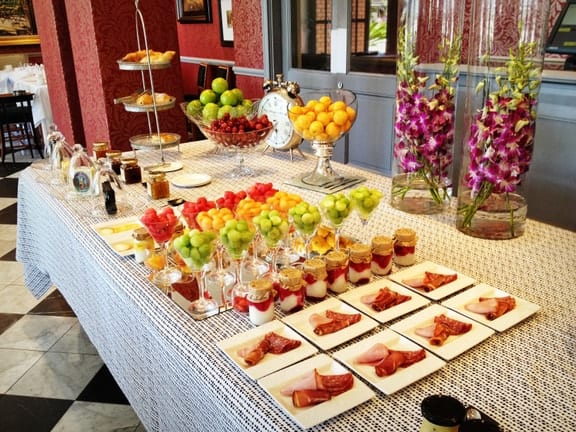 Johannesburg, the Delicious
I never thought I would have some of the best oysters of my LIFE in an inland city, far from the ocean — but Johannesburg changed all that!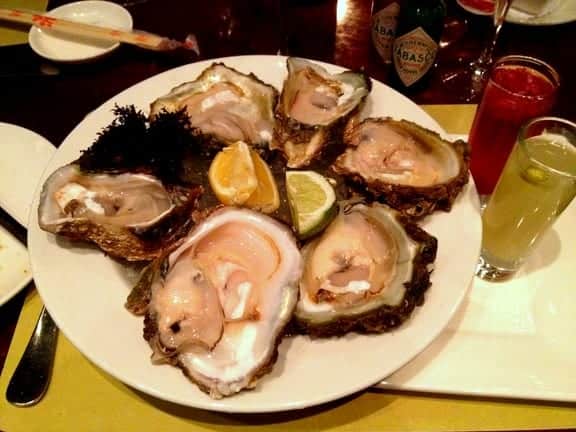 At Pigalle Melrose Arch, the oysters were enormous, cold, and astonishingly fresh.  Topped with lemon, tabasco, and a little bit of red wine vinegar and shallots, they were SUBLIME.
We ate so well in Johannesburg.  Another great place?  Turn 'n Tender steakhouse.  Such great steak, and a bargain compared to what you'd pay in North America or Europe.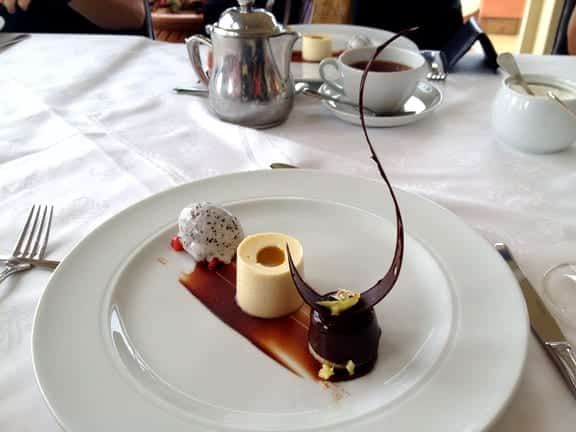 Our dessert trio at the Polo Bar at the Westcliff (where we had the excellent view in the top photo): black sesame ice cream over strawberries; panna cotta with a green tea center; ginger chocolate cake topped with edible goldleaf.
If I lived in Joburg, I would spend all my money and gain a million pounds.
Johannesburg, the Thought-Provoking
You can't visit Johannesburg without delving into the city's difficult history.  The single best example of that is the Apartheid Museum, which is an excellent guide to a time period in history.  It's a shocking place, a difficult place, and a place that you absolutely must visit in order to understand the country of South Africa.
Beyond the museum, we also visited Liliesleaf, where Nelson Mandela and other anti-apartheid leaders met in secret before it was raided in 1963.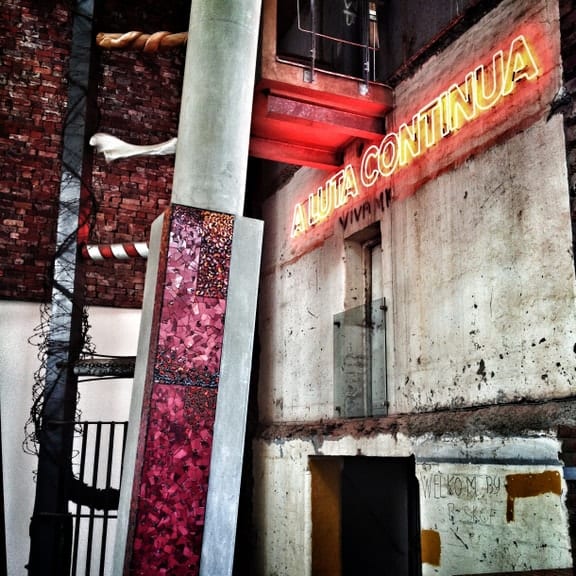 Visiting Constitutional Court was eye-opening as well.  Can you believe that the lobby of the highest court in the nation looks like this?
I was stunned to learn that same-sex marriage has been legal in South Africa since 2005.  Additionally, the death penalty was abolished in the early 90s.  The country has always been forward-thinking when it comes to social change.  This is huge when you consider that in Uganda, just a few countries away, homosexuality carries the death penalty.
And then there are the townships.  Rough, poor, stricken with many problems — but also places of compassion and joy, and teeming with so much life and color and music.  We visited Alexandra, known as the toughest township in Johannesburg, as well as Soweto, the most famous township in Johannesburg (if not South Africa).
Visiting a township is an absolutely vital part of the South African travel experience.
I should add that in Johannesburg we had the best tour guide we could ever imagine, the incomparable Robin Binckes.  Any time that you get to spend with Robin is extremely, extremely well spent.  The man himself is living history, a former apartheid supporter who now spends his time in townships.  Look him up if you're going to Johannesburg — I guarantee you won't be disappointed.
Johannesburg, the Fun
With its difficult history, visiting Joburg can be a bit of a downer if you're not careful — so make sure you sprinkle in lots of light, fun stuff around the heavy historical stuff.
Looking for adventure?  Head to the colorful Orlando Towers in Soweto, from which you can bungee jump, rappel, freefall, swing, or even BASE jump.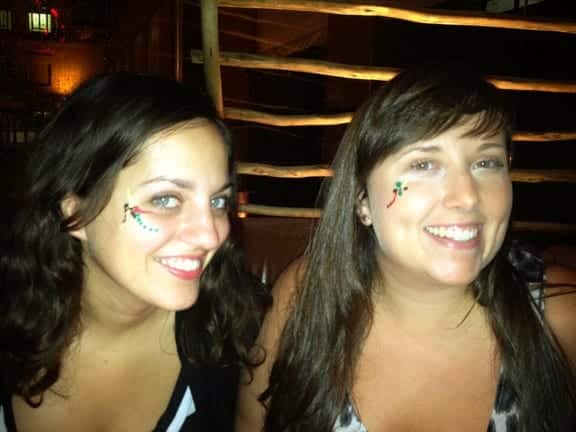 At Lekgotla Restaurant, Cailin and I got our faces painted — in between bites of springbok carpaccio!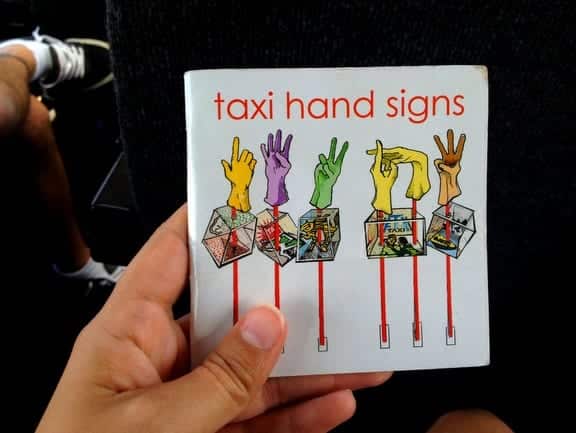 My favorite Johannesburg quirk — you signal shared taxis with hand signals!  Depending on the neighborhood you're in and where you're heading, there are dozens of different hand signals locals use.  To go to Alex,  you make your finger into a gun.  To go to Orange Grove, you hold y our hand like you're holding an orange!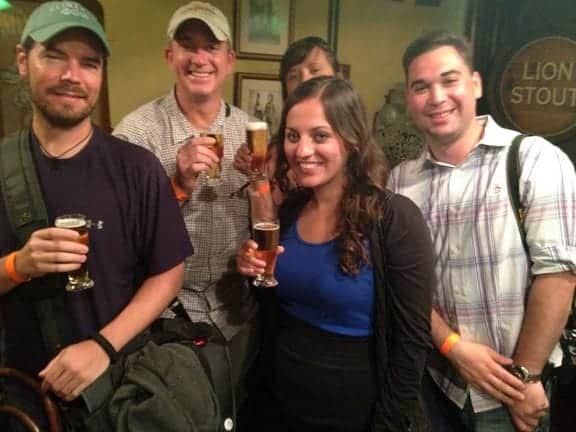 Pure cheesy fun?  Go to the World of Beer!  It was a ridiculous showcase of movies about beer, complete with a few pints.  Go with people you can laugh with.
(Which we did.  Especially when an older Indian man walked up to Cailin and said, "You know why you have dimples?  So even blind people can tell you're sexy!")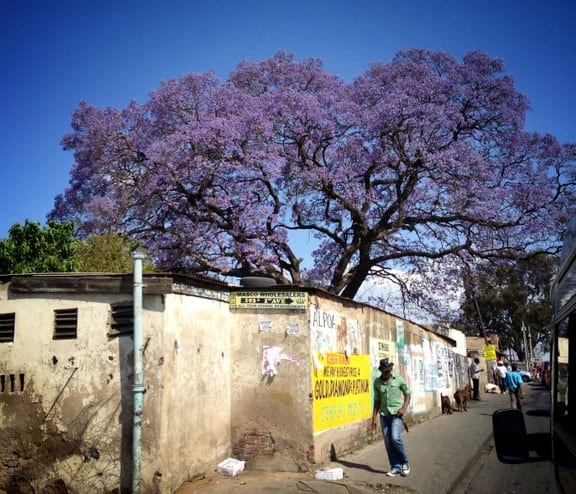 Johannesburg, Land of the Jacarandas
My favorite surprise about Johannesburg?  The GORGEOUS jacaranda trees!  Our late October visit was perfect timing to catch the lilac blossoms in full bloom.  It added a beauty to the city — particularly in Alex.
Without a doubt, Johannesburg is my biggest travel surprise of the year.  I had no idea the city was even worth visiting — let alone that I would enjoy it so much.
Essential Info: Rates at 54 on Bath start at 3,500 rand ($395) per night.  You can find pricing information on the links to the restaurants and attractions.

Robin Binckes is available for tours through Spear of the Nation.  He's also written a book called Canvas Under the Sky, available from Amazon.
Many thanks to Visit South Africa for hosting my stay in Johannesburg.  All opinions, as always, are my own.
Get email updates from Kate
Never miss a post. Unsubscribe anytime!