Adventurous Kate contains affiliate links. If you make a purchase through these links, I will earn a commission at no extra cost to you. Thanks!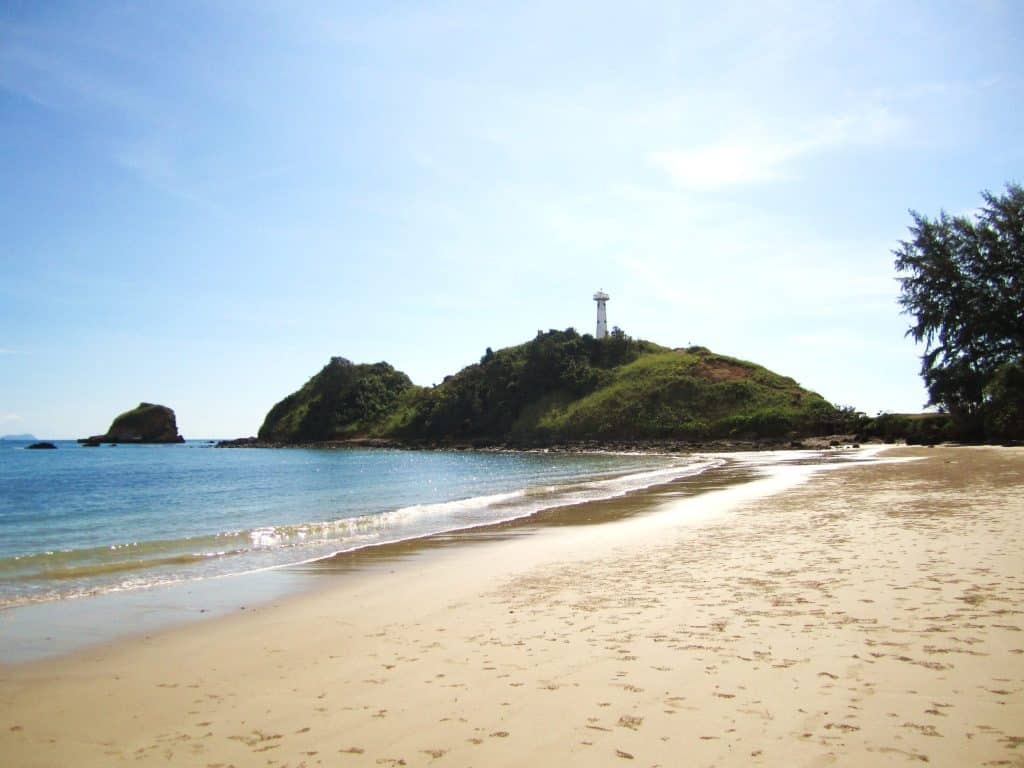 I have fallen in madly in love with an island: Koh Lanta.
After three party-heavy nights in Koh Phi Phi, I needed a place where I could chill out, relax, and enjoy the peace and quiet — but also get some work done.  Koh Lanta seemed like a good choice.
It was beyond perfect.
Of all the places I've been in Thailand so far, Koh Lanta is my favorite destination so far.  I can't describe how much I love this island.
Here's why you should visit Lanta:
It's uncrowded.
Go on the beach and you'll have it nearly to yourself. I have no idea how the tourism businesses here are surviving, because there are not a lot of people here.
After the horrific crowds and quaking infrastructure on Phi Phi, it was blissful to relax on a nearly deserted beach, drive down traffic-free roads, and eat in nearly empty restaurants.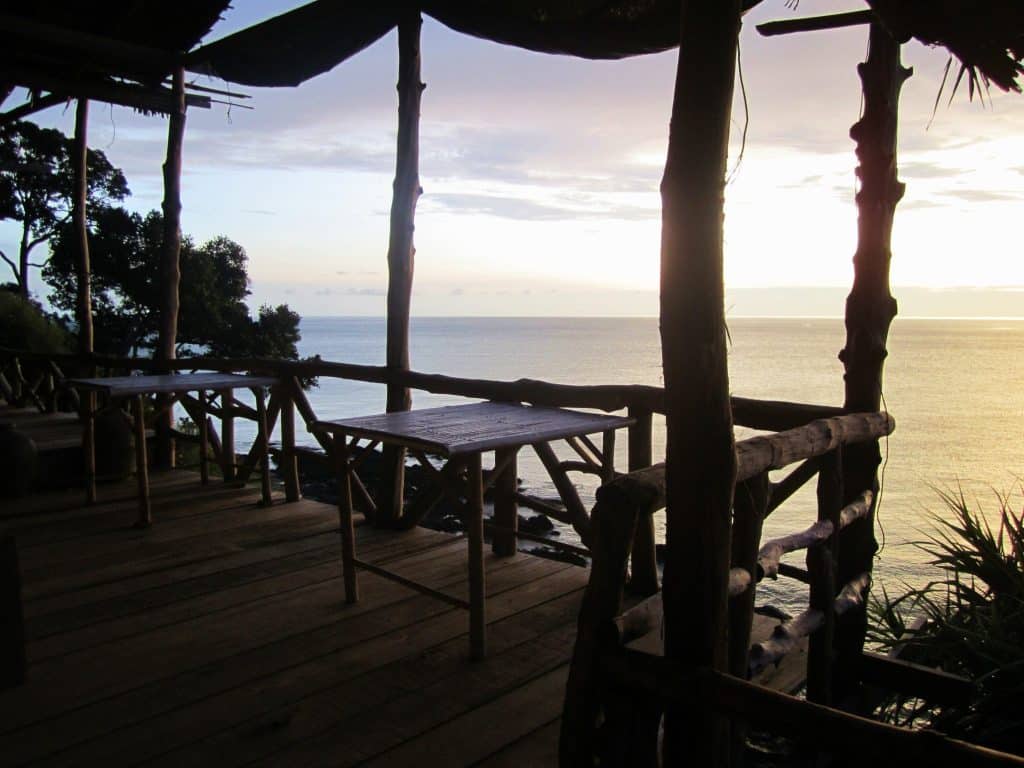 It's authentic.
Lanta has a much more local, authentic feel than the other beaches and islands. It feels rustic and natural, and the air is nice and fresh.
The island didn't even get phone lines until 2001, which is probably a reason why it retains that feeling!
It's big and diverse.
Lanta is skinny and long, an ideal shape for an island.  Renting a motorbike is the best way to explore Lanta, and it would probably take two hours or so to circle the island.
On Lanta, in addition to beautiful beaches, there are also jungles, cliffs, and bright red dirt paths. On the east side of the island, you'll find lots of houses on stilts.  It's a wonder to take in, and it's absolutely gorgeous.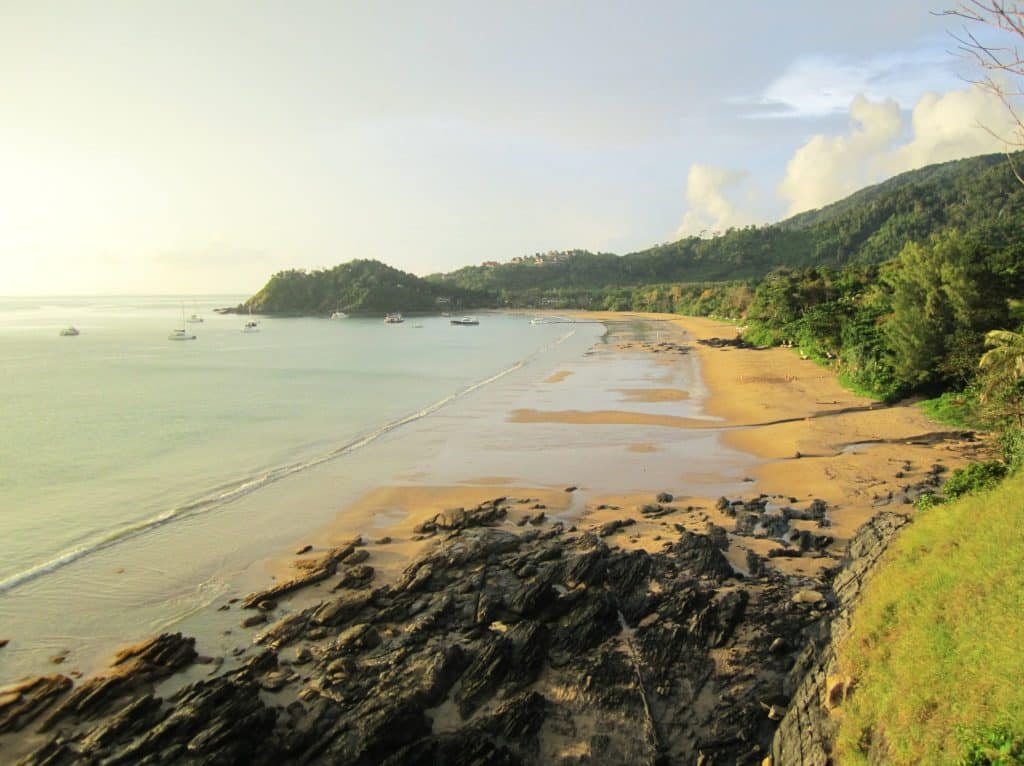 It's relaxing.
If you want to drink lots of buckets, you can — go to Sweet and Sour or Love Music Bar.  But that's not why people come to Lanta.  They come to Lanta for the slow pace and relaxation.
There were lots of families with young kids, and couples of all ages.  There weren't too many backpackers.  It was a pleasant change.
The people are wonderful.
Nearly everyone I met on Lanta was so kind and welcoming.  When we celebrated Loy Krathong, the locals kept making announcements thanking the international visitors for coming to Lanta.  People kept encouraging us to eat the free food at the festival.
Everyone was full of smiles and greetings, and you can tell that they're genuinely happy to have you there. One family even gave me a motorbike ride to the ATM and back, a considerable distance away.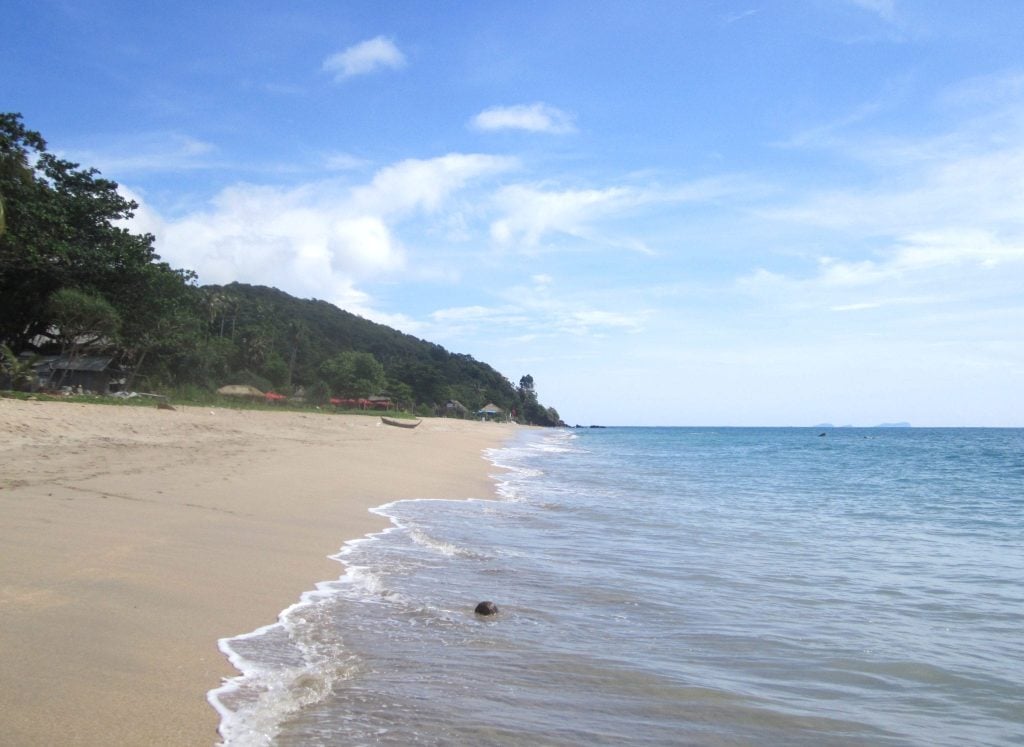 It's cheap.
Lanta is the cheapest place I've been in the south.  We stayed in a resort on the beach with a pool and paid about $15/day for lodging, breakfast and lunch.  WiFi, motorbike and petrol, some nice dinners and nightlife added to that, but it was still quite cheap by comparison.
Glorious sunsets.
Love sunsets?  You'll live for Lanta.  The beaches are on the west coast, and every night had a new, different, brilliant sunset.  Even the overcast nights were gorgeous.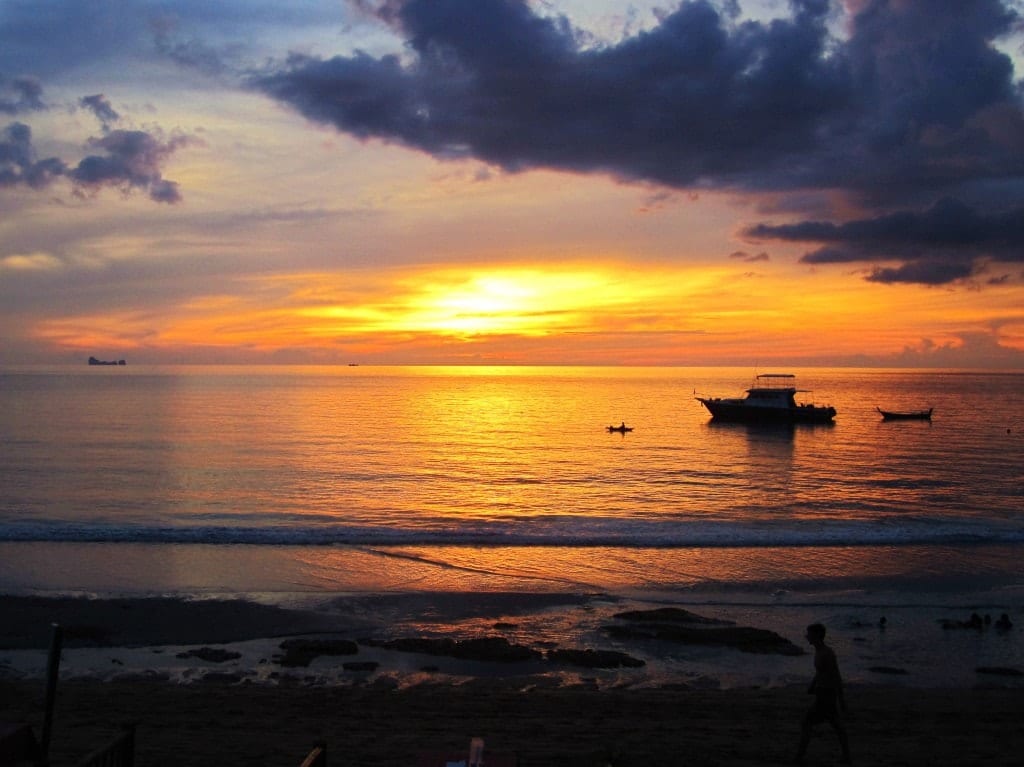 Could I live there?
In every place I've been in Asia, I've thought about what it would be like to live there.
While I don't like the idea of living on an island — the concept feels constricting to me — I would definitely live on Lanta.  Living in a place of such beauty would make me so happy.
I've got my nice restaurant: Red Snapper.  (Try the chorizo fried with brandy and roasted garlic — SO good.)  I've got my bar: Sweet and Sour.  I've got my dancing: Love Music Bar.  I've got my isolated beach.  NOT revealing that.  😉
A big part of living somewhere is being able to make friends.  And while Lanta doesn't have the awesome expat community of Ao Nang, we met heaps of cool people — mostly Thais and Scandinavians.  There is a growing dive master expat community as well.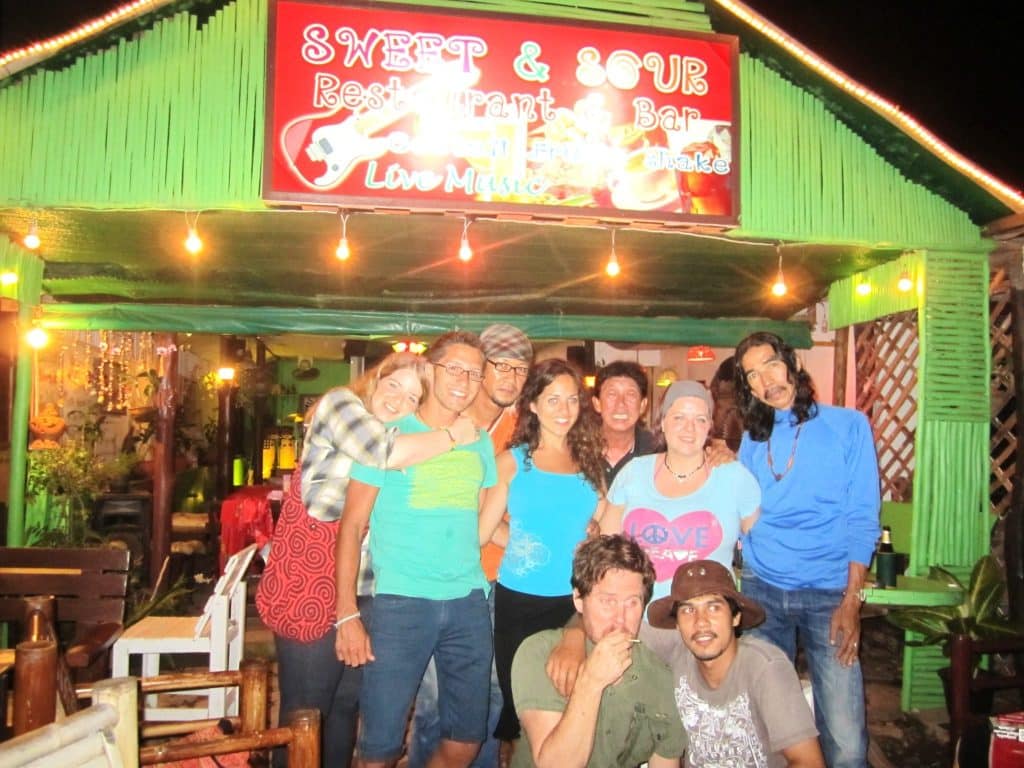 Go to Lanta.
I don't know how long the island will stay as blissfully uncrowded as it is now, but I thanks to its large size, it has a better chance of staying like this than smaller islands like Phi Phi.
Go.  Go now.  And enjoy this beautiful island while you can.
Get email updates from Kate
Never miss a post. Unsubscribe anytime!