Adventurous Kate contains affiliate links. If you make a purchase through these links, I will earn a commission at no extra cost to you. Thanks!
Is there any place better to watch a sunset than Koh Lanta?  If there is, I haven't found it yet.
The island is skinny and long, with nearly all of the beaches on the west coast.  Because of that, Koh Lanta sunsets are glorious almost every night — even when it's overcast!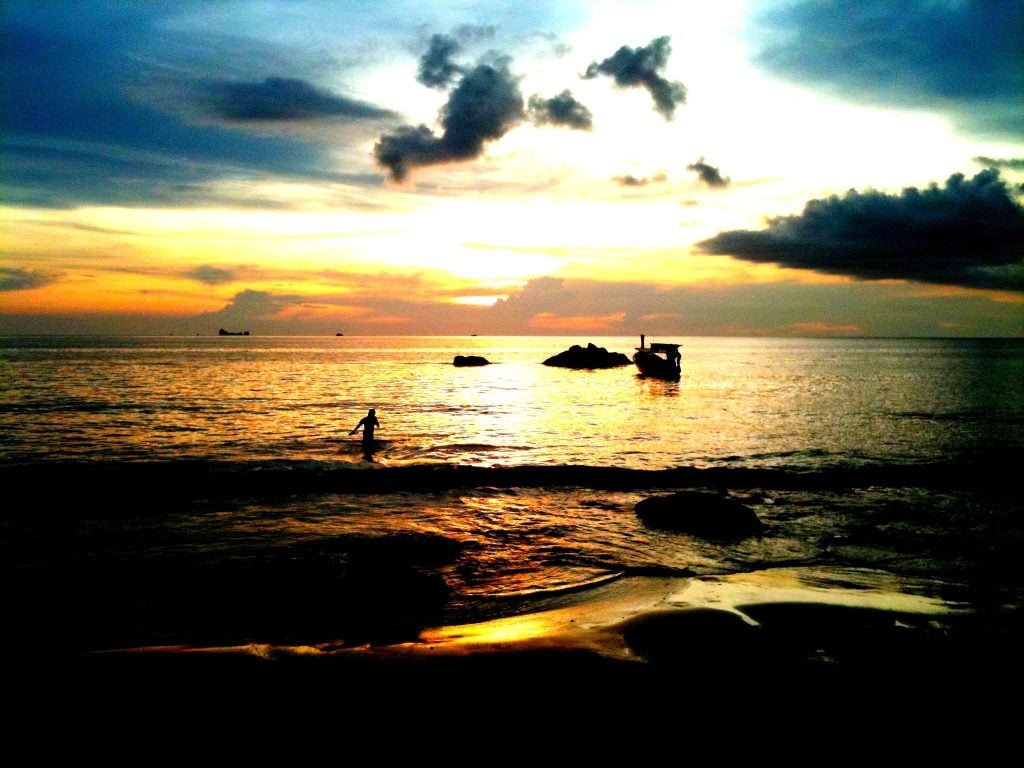 The first Lanta sunset.  I've resigned myself to the fact that this is the best photo I will take, ever.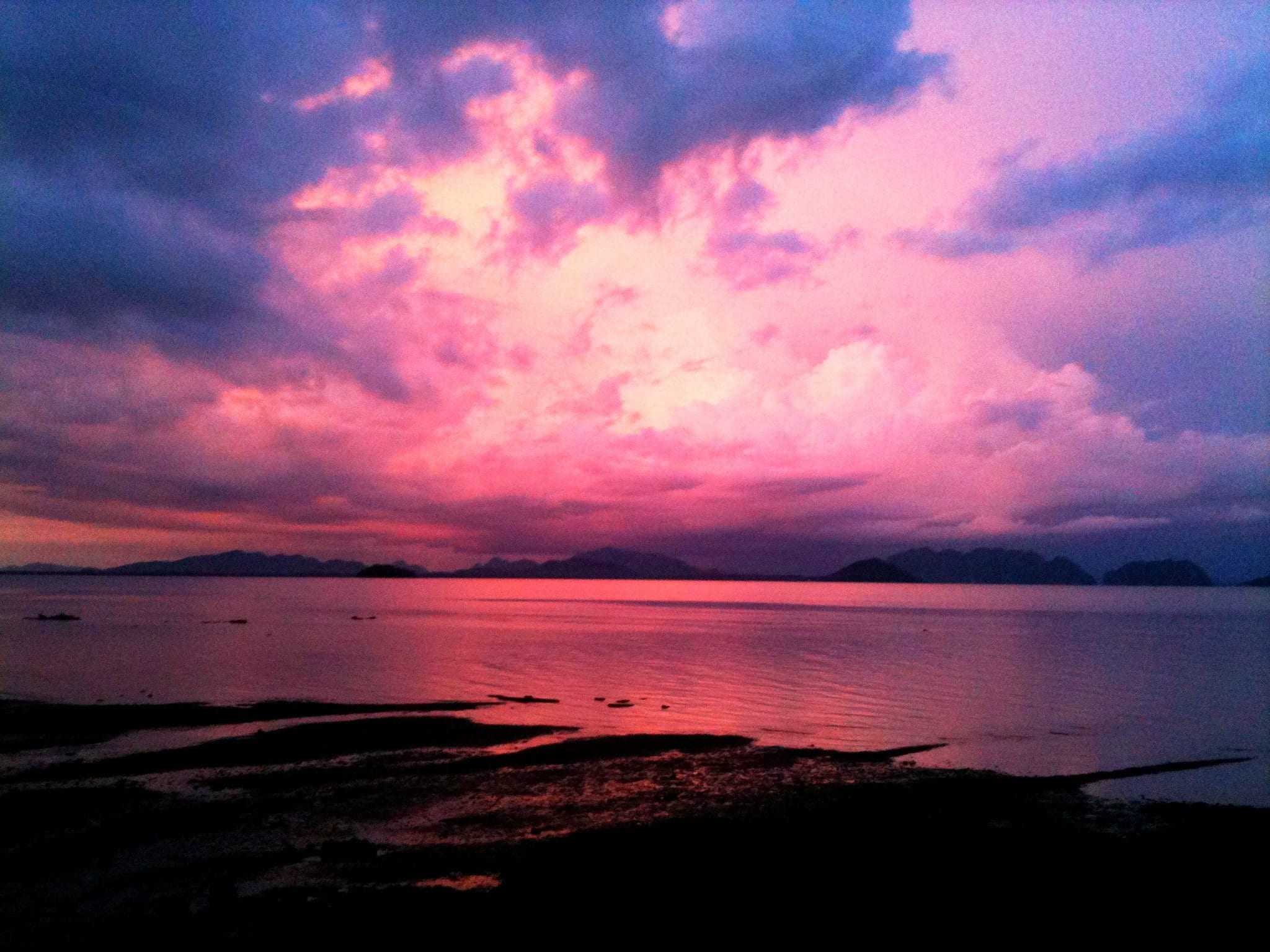 This pink sunset was actually on the island's east coast, making it a special surprise.  The sky was this brilliant pink only briefly, just in time for celebrating Loy Krathong.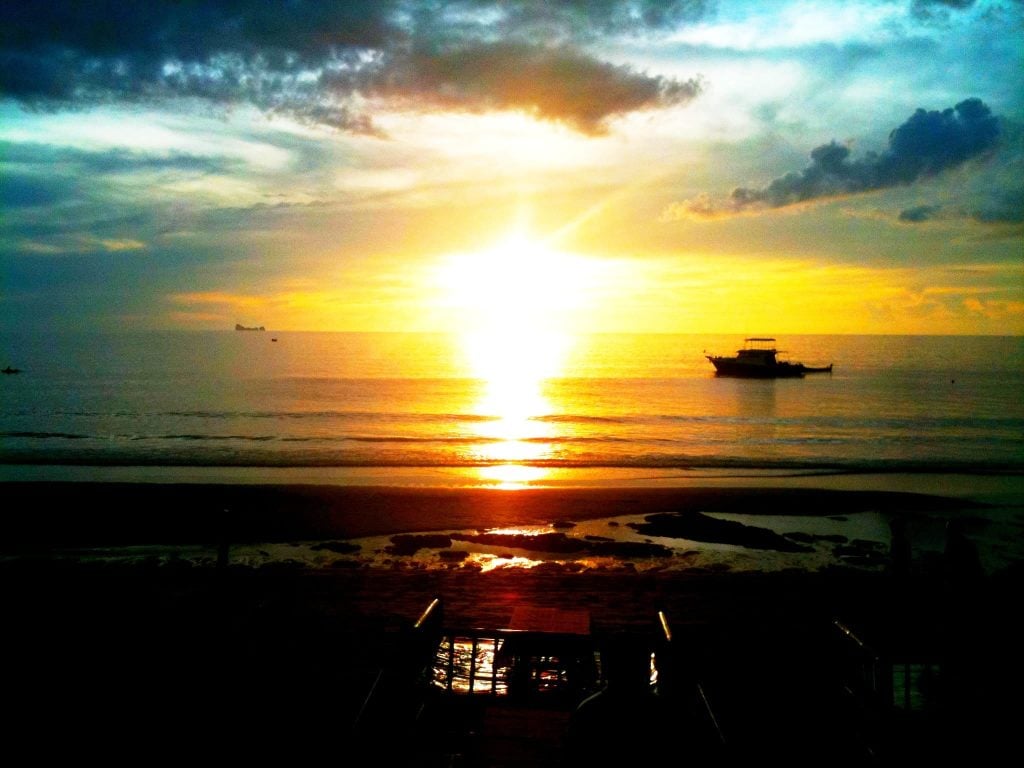 This yellow sunset was the perfect way to end a day at the resort.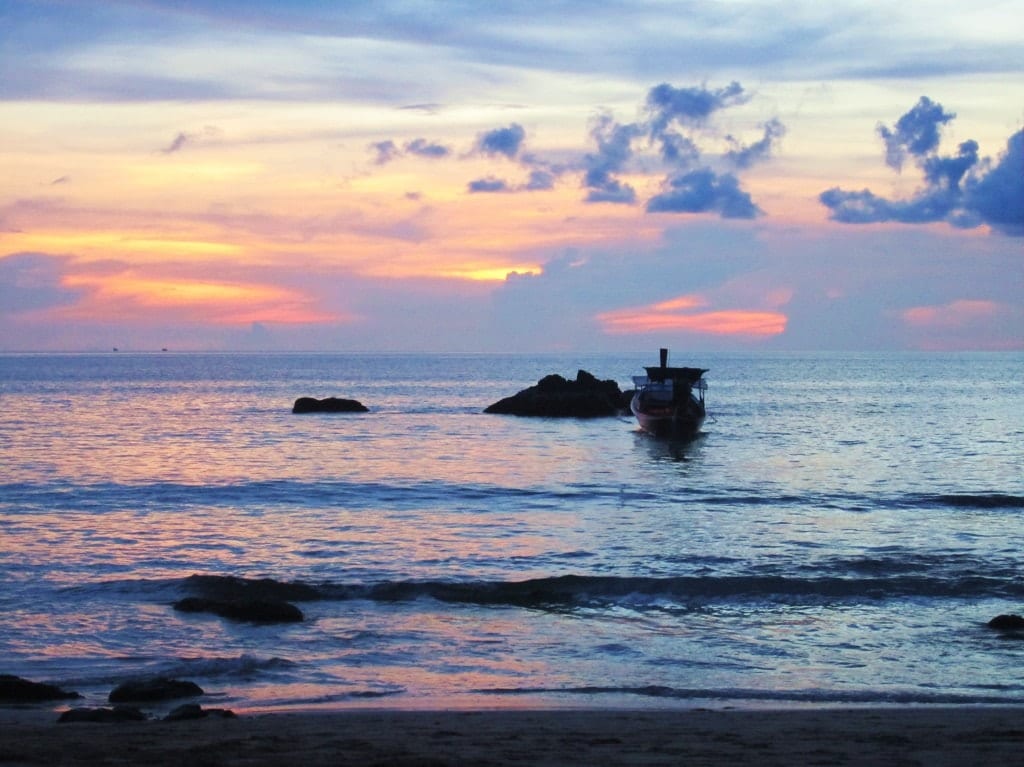 There was a special moment at twilight each day when every color on the beach turned electric.  This was that moment, and everything turned bright purple.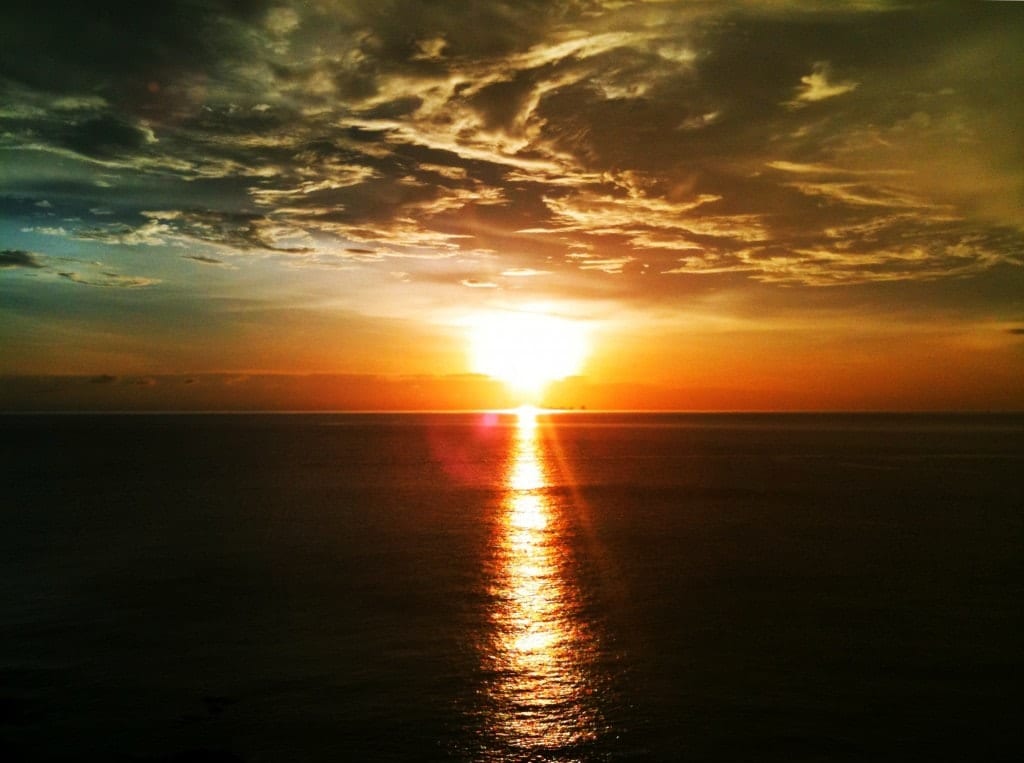 This crazy orange sunset was seen from a restaurant perched on stilts on a cliff overlooking the ocean.  The setting was magical, and the cloud action was pretty intense.
Are you a sunset guru?  Go to Koh Lanta.  You won't be disappointed.
This post was sponsored by Hotelclub.
About Hotelclub:
HotelClub is a world leading global accommodation website offering hotel and accommodation bookings for up to 12 months in advance, listing hotels to suit a budgets, from the Ritz Carlton in Central Park New York to the Sofitel in Macau. Established in 1996, HotelClub provides consumers with over 69,000 accommodation choices in over 7,300 cities worldwide throughout 138 countries. HotelClub is a truly global offering with its services available in 14 languages.
Get email updates from Kate
Never miss a post. Unsubscribe anytime!