Adventurous Kate contains affiliate links. If you make a purchase through these links, I will earn a commission at no extra cost to you. Thanks!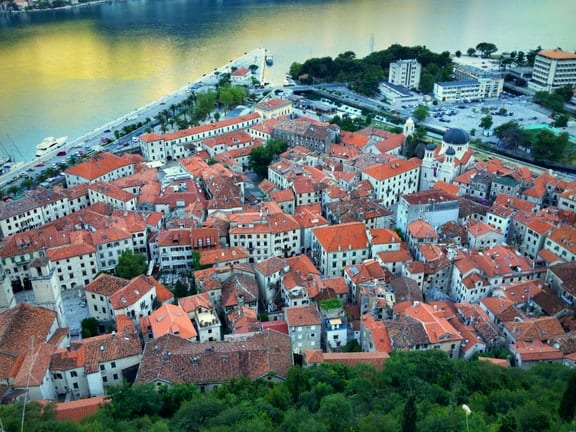 If ever I had to banished to a small town for the rest of my life, never going beyond the city walls, there would be no better place than Kotor, Montenegro.
I fell in love hard and fast with this beautiful little town.  Kotor is brimming with things that I love: interesting architecture, an incredible natural setting, a genuine small-town feel.  Priests wave hello to tourists here.  Children play football in the streets.
Kotor is like a dream world, set against the most beautiful gray-green mountains you've ever seen.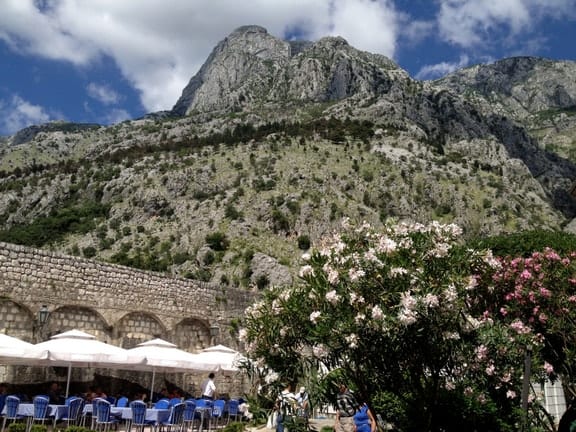 Why would you ever want to go beyond those walls?
I was also looking forward to my final HostelWorld stay: Montenegro Hostel.  It was the one hostel that I specifically requested from HostelWorld.  I knew from as soon as I saw its website that I wanted to stay there!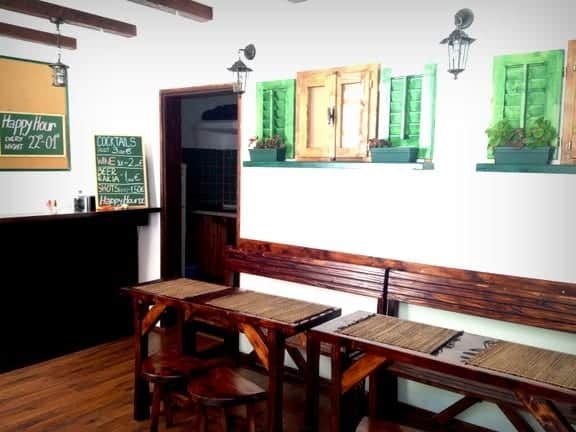 Montenegro Hostel
I loved this hostel right away.  The location was perfect, right in the heart of the old town.  We had a view of the mountains outside.  It was beautiful, with cozy rooms and an interior dining room decorated to look like a patio.  "It brings the outside of Kotor to the inside," the girl behind the desk told me.
"I think this is going to be my favorite hostel," I told Dave as we settled in.  "I love it so much already."
The next morning, I woke up itchy with what I thought were mosquito bites all over my right arm.
Dave disagreed — he thought they were bedbugs, having seen a bedbug the night before.  I had always thought bedbugs were invisible to the naked eye, so I didn't believe him.
After our second night, more and more bites appeared, and on my left arm as well.  I counted over 40 bites, yet held on to the belief that it was just mosquitos that were getting me.
But by the time guys at the hostel started saying, "Whooooa!  What happened to your arm, dude?"  I knew I couldn't deny it any longer.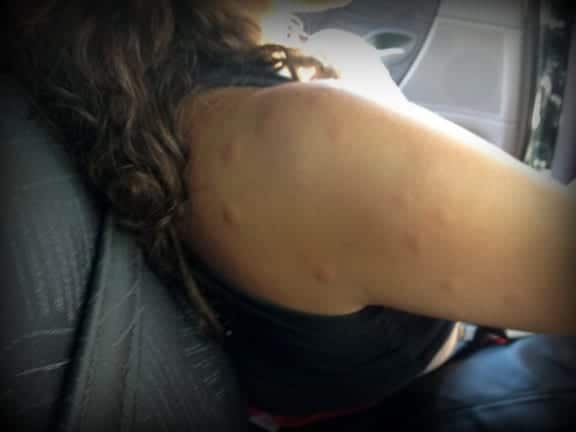 BEDBUGS.
How I've managed to travel for this long without getting bedbugs is beyond me.  And I'm very thankful for that, as BEDBUGS SUCK.
Imagine an uncontrollable itching spreading over your body and NEVER GOING AWAY.  I spent the night desperately scratching my arms in my sleep, prompting Dave to grab my wrists and hiss, "STOP SCRATCHING!" throughout the night.  "YOU DON'T KNOW HOW BAD IT IS!" I would hiss back.
(Dave, for his part, was bite-free and handsome as always.  I've since learned that some people don't react to bedbug bites at all.)
We examined the bed and realized that the bedbugs were nesting primarily in the cloth headboard.  We informed the staff and they were shocked, saying that they've never had bedbugs in that room before. They cleaned the room, changed the bedding, and vacuumed all over.  That final night in Montenegro, I didn't get any new bites.
"So am I supposed to burn my clothes now or something?" I asked Dave.
Turns out the days of burning your clothes are thankfully in the past.  While bedbug remedies vary, we decided to isolate all of the clothing items that had come out of our backpacks (easily done, as this was the final stop on our Balkans trip).  When we got back to England, we washed EVERYTHING we brought on the trip in hot water, which seemed to do the trick.
Not scratching the bites helped speed up the healing.  I was significantly itchy after a few days and was completely fine within a week.  No treatment is necessary for bedbugs.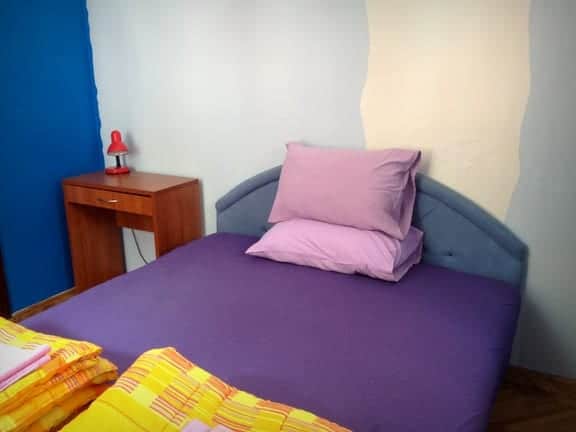 The Truth
Bedbugs can happen anywhere, anytime.  $3 a night hostels, five-star hotels, and anywhere in between.  It happens primarily when guests bring bedbugs to new locations without realizing it.
I agonized over what to do about the review and talked about my options with Colm from HostelWorld, because I know that a bad review can disproportionately affect a company's business.  I do not want to hurt Montenegro Hostel's business.  I sympathize with their predicament — I know that having a blogger get bedbugs was one of the last things they would want to happen.
After thinking it over for weeks, I decided that telling anything less than the complete truth would be dishonest.  Bedbugs are a BIG thing to leave out, and I couldn't do that in good conscience.
Know this: I really loved this hostel.  I would even stay there again.  But I would look for bedbugs first.  As I now know, they are very visible.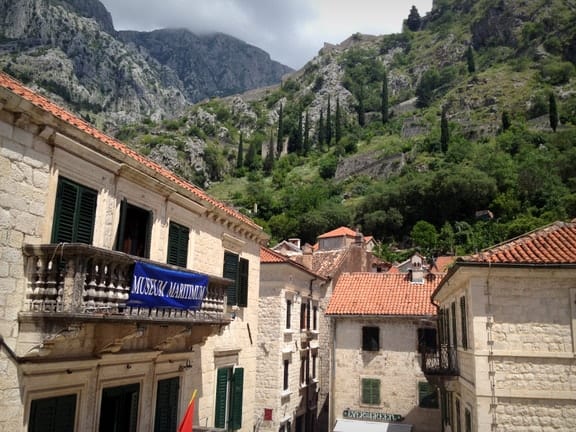 Montenegro Hostel Breakdown
Location: Absolutely perfect location in the heart of the old town.  It's across from a bar that gets loud at night, but it shuts down at around midnight.  The view above is from our window.
Staff: Very helpful and friendly staff.
Social Atmosphere: The dining room and bar is a great place to meet people, and they serve a 5 euro dinner every night.  It's a chill, casual hostel — not a party place, but a pretty good hostel for meeting people.
Internet: Excellent in-room wifi.
Cost: $18.40 per person for two people in a private double with shared bath and a view of the mountains.  There are also dorms.
Drawbacks: The bedbug situation.  I wish it hadn't happened.
Many thanks to HostelWorld and Montenegro Hostel for the complimentary stay.  All opinions, as always, are my own.
Get email updates from Kate
Never miss a post. Unsubscribe anytime!