Adventurous Kate contains affiliate links. If you make a purchase through these links, I will earn a commission at no extra cost to you. Thanks!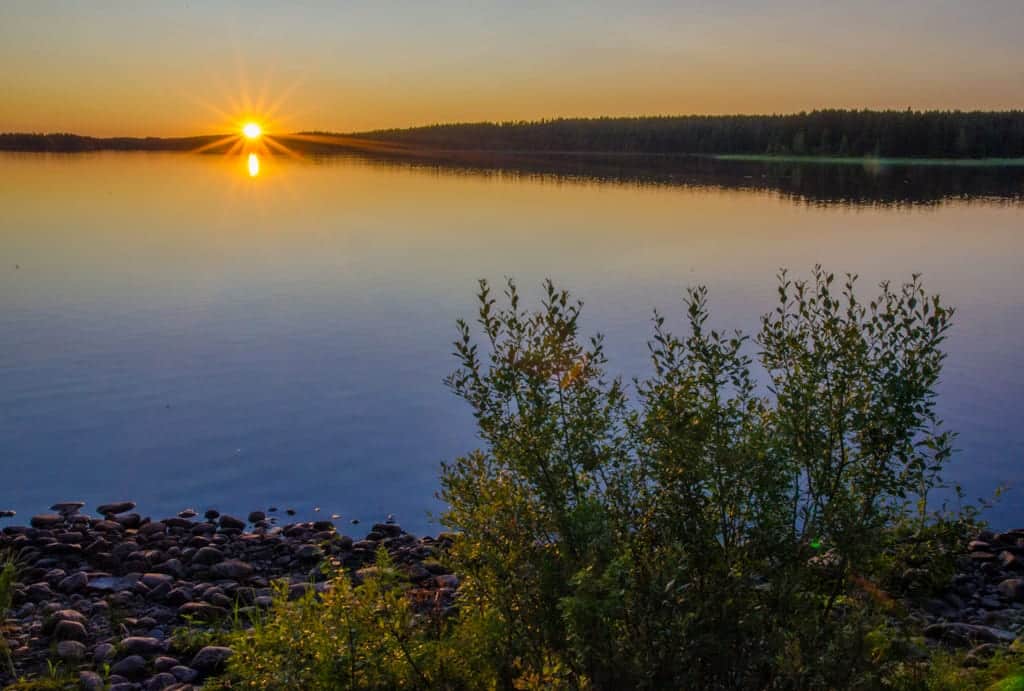 If summer has a perfect sweet spot, it can be found in Finland.
Forget the gray, rainy, temperamental weather of London, Paris, Limerick, and Cologne, the days that could easily have appeared during any other month of the year. Forget the sweltering days of Dubrovnik and Ljubljana, where going outside was akin to hurling yourself into a furnace.
In Finland, the temperature hovered close to 82 degrees (28 C) every day. Is there any temperature more perfect than that?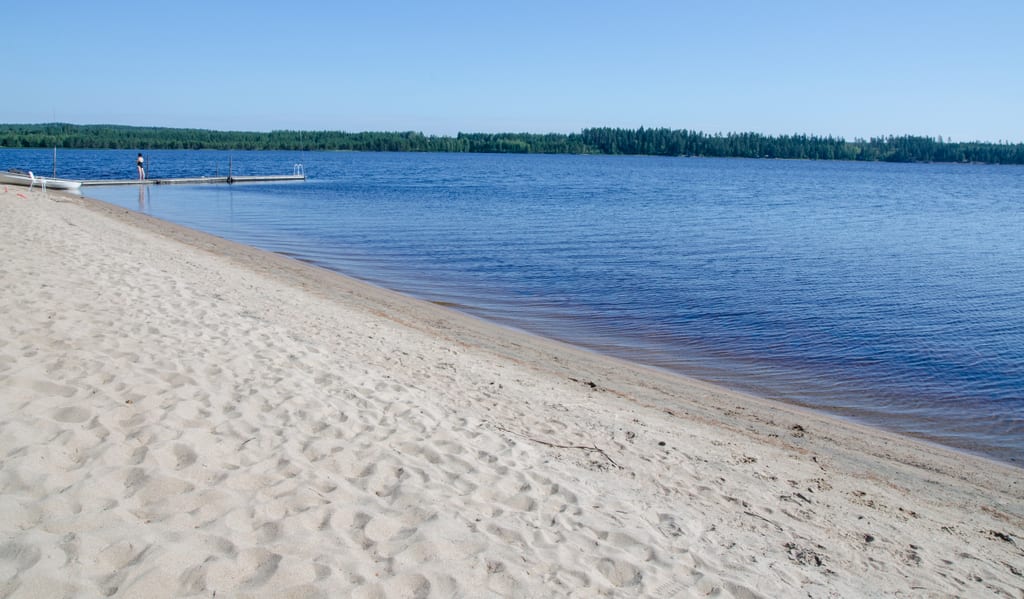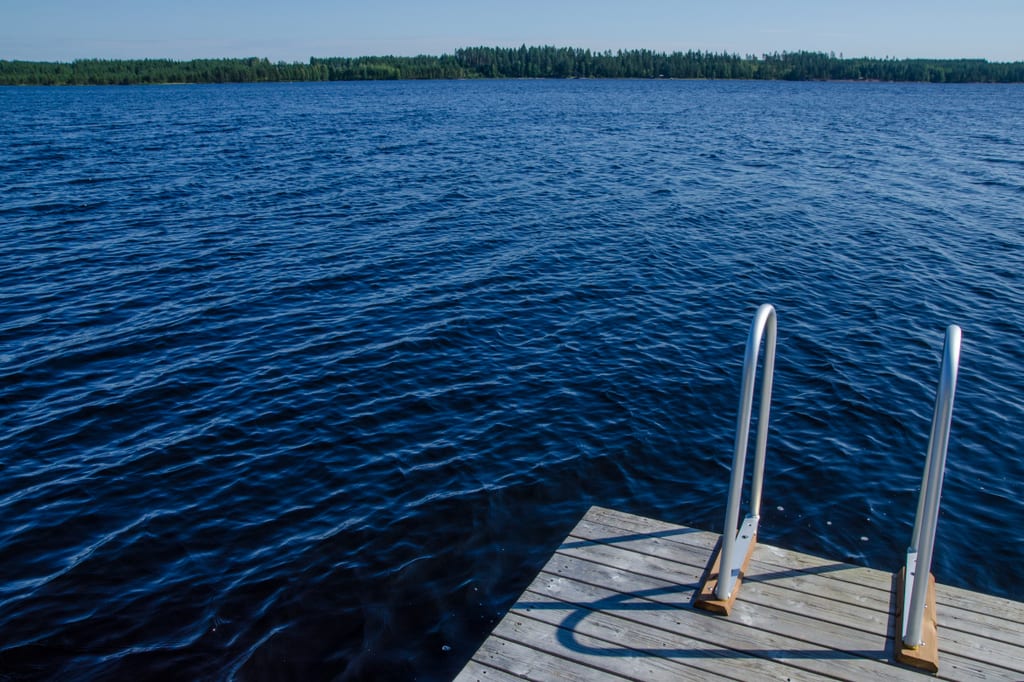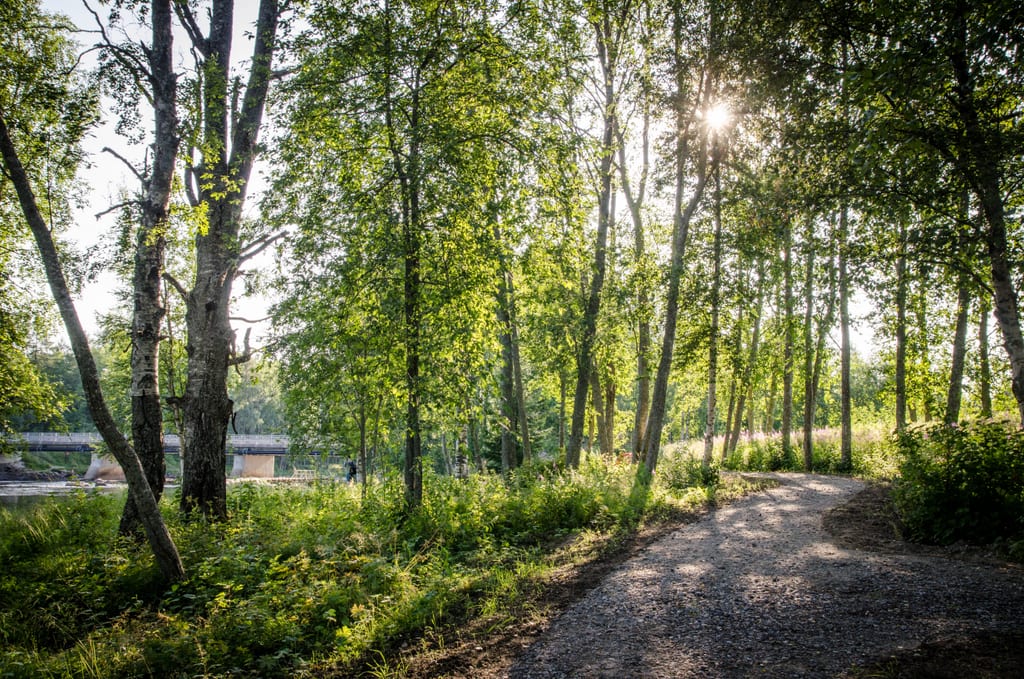 If you asked me last year where my favorite new summer destination would be, I would never have guessed Finland.
My travels in this summery country kicked off in funky Helsinki and ended in lovely Rauma. But in between, I got a taste of rural Finnish life in Kuhmo, home to the Kuhmo Chamber Music Festival.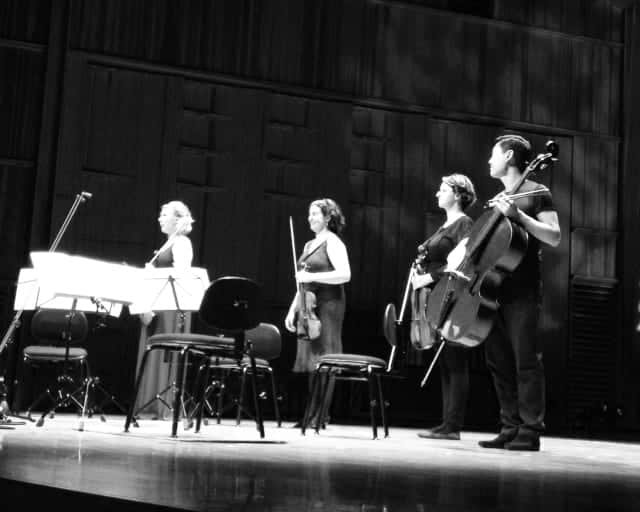 Held for two weeks every July, the Kuhmo Chamber Music Festival brings together some of the finest musicians in Europe to perform in this tiny village in the middle of Finland's Lakeland region, not far from the Russian border.
What is chamber music? Chamber music is classical music designed for small groups — ideally, groups small enough to fit in a small room, dating back to the days of palace chambers. You don't get big orchestras here; it's common to see groups of three to twelve musicians.
You might have a string quartet, you might have a trio of piano, bass, and violin, or you might have a few woodwinds holding court alongside a few strings and a harpist. Or even a mini orchestra. All of those are considered chamber music.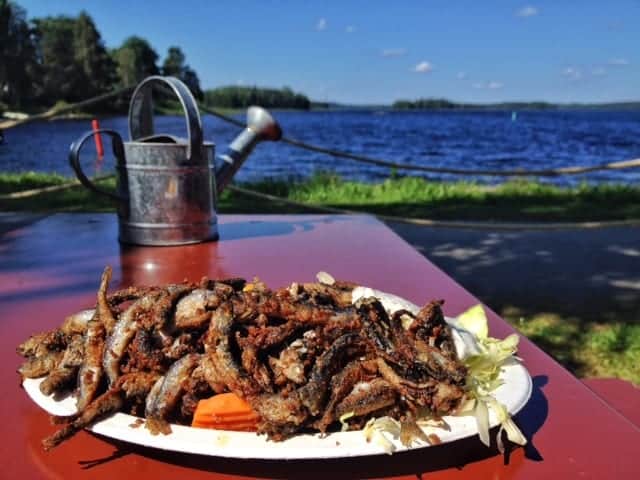 Festival Days in Kuhmo
Each day, Dylan and I would stroll around Kuhmo, hit up a concert or two, grab a bit of lunch — the plate of tiny fried fish above was a favorite of mine — go to another concert, explore the town, grab a reindeer or lingonberry crepe and a cup of coffee (the Finns are coffee fiends!), and then attend an evening of more concerts.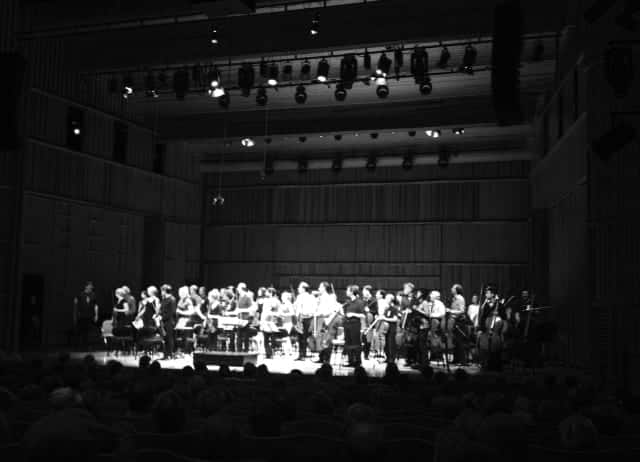 Every festival has themes to the repertoire, and this year, the concert featured music representing seven cities and six forms of art. My favorite form was gastronomy (It always makes me happy to see gastronomy recognized as an art!), with songs including Schubert's "Trout," Shostakovich's "Tea for Two," Strauss's "Wiener bonbons," and Martinu's "La revue de cuisine."
Dylan and I made sure we saw the Liszt, the Schubert, the Rossini, and anything by Mozart or Beethoven.
There was just one concert that I didn't enjoy much — the contemporary Finnish music. It was very…experimental.
(I've been asked by a few people why I don't have any video pf the musicians mid-concert. I chose not to take any, as it's disrespectful to the performers in a concert environment like this. Let me assure you — it was great. These are some of the best chamber musicians in Europe.)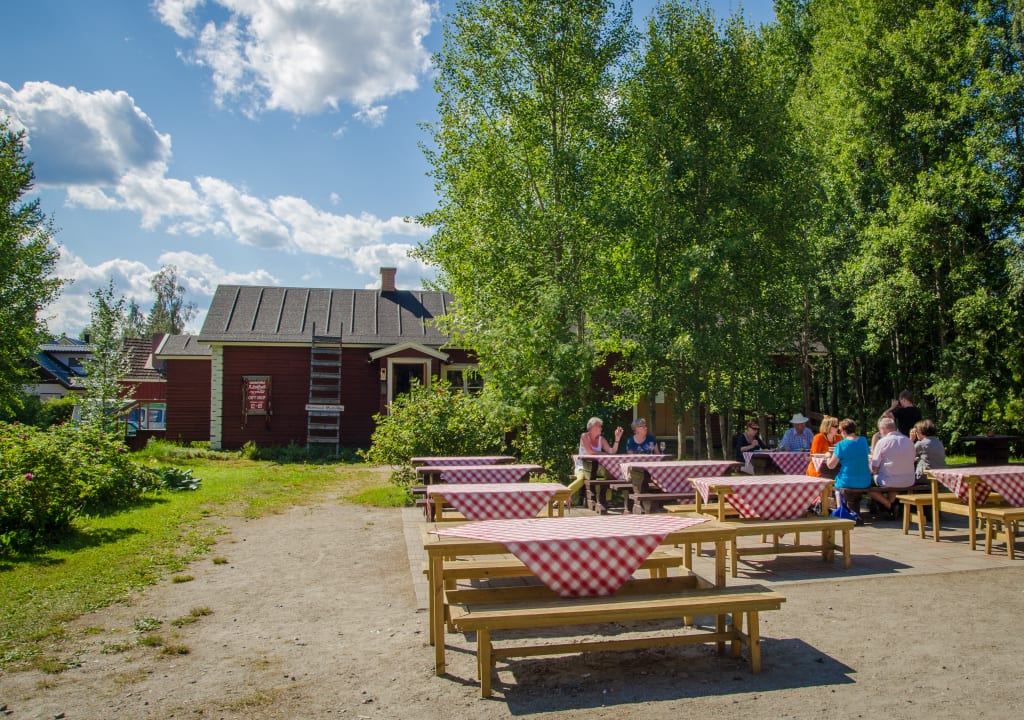 Kuhmo is a small town whose population swells during concert time, and as a result, new businesses pop up to accommodate the visitors: including a literal pop-up restaurant, whose kitchen is inside a former sauna!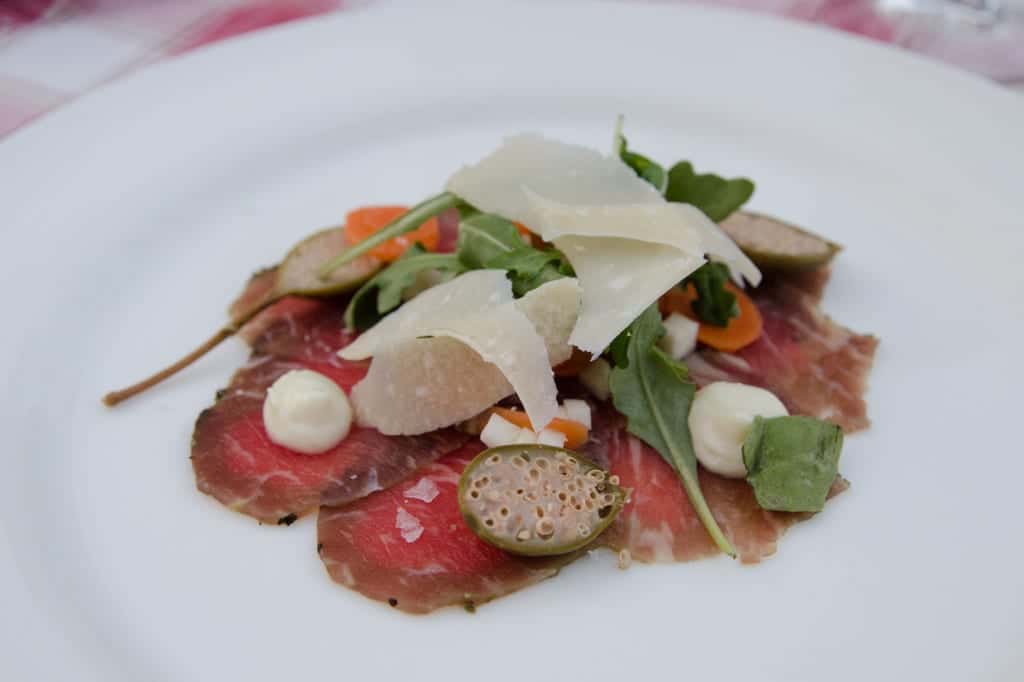 My favorite dish: reindeer carpaccio. Parmesan. Capers. Perfection.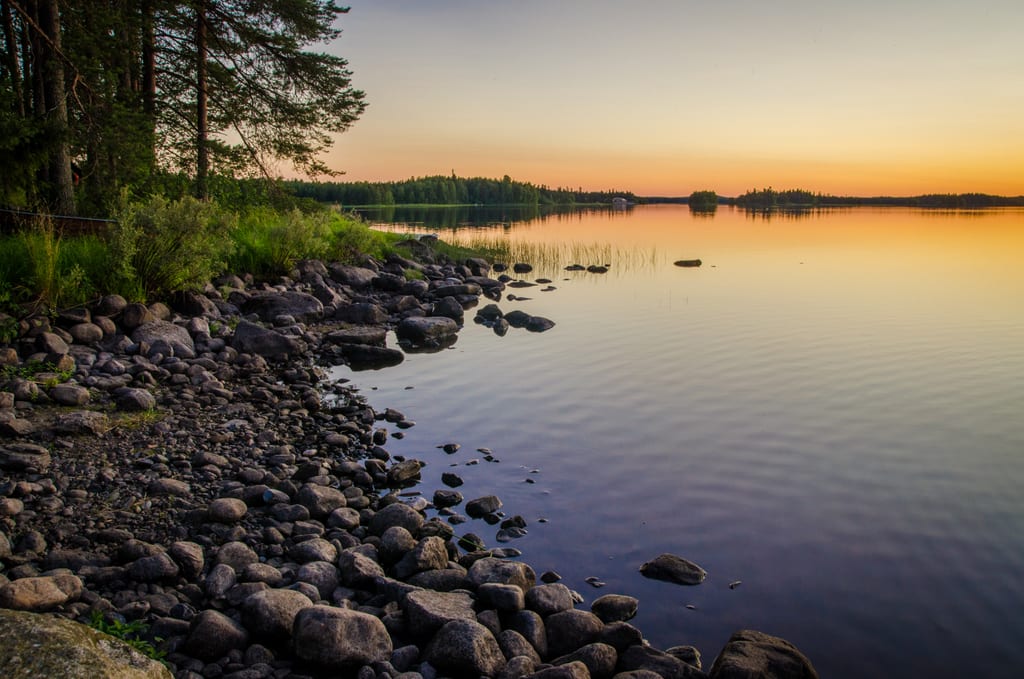 The midnight sun is in full play in Kuhmo in mid-July, and the sky never completely darkened during my visit. Around 1:00 AM, the sky turned an ashy blue, like the color of a robin's egg after scribbling on it with a pencil, and from there it lightened up into pale pink, then bright blue.
After the concerts, there would be a bonfire, where we drank beers and roasted sausages and stayed out far later than we should have.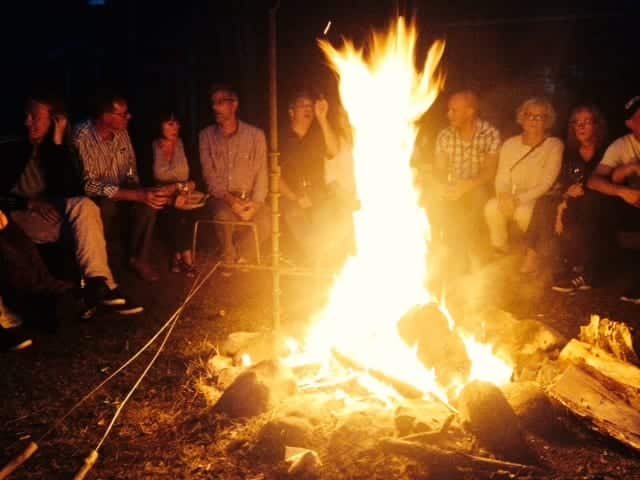 Finding My People
What struck me most about this festival was how accessible it was. These musicians weren't coddled and hidden away — they were as much a part of the community as the concert-goers. Everyone socialized together.
At a party, I got talking to the one other American performing at the festival (of course!). She was a cool girl from Wisconsin, a violinist close to my age, and we chatted and giggled and gossiped about American celebrities and had the kind of open and familiar conversation two longtime expats have when they find a fellow countrywoman.
The next day, I read in the program that she attended Julliard, has given master classes on four continents, and collaborates with contemporary composers in addition to performing all over. WHAT?
My jaw continuously dropped as I found out just how accomplished these musicians were.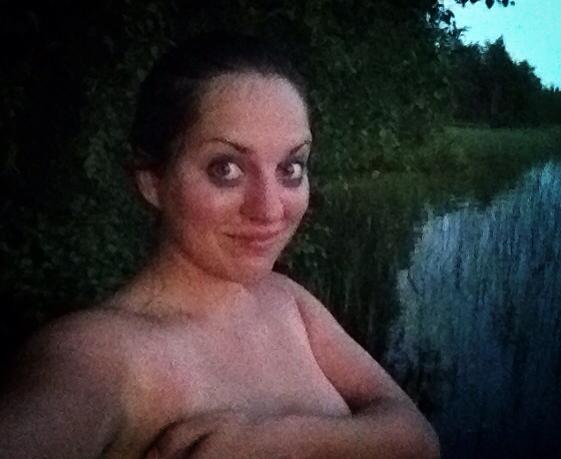 Most memorably, there was a sauna party and I ended up getting naked alongside plenty of these female musicians, going skinny-dipping with them under the midnight sun, then watching them perform on stage the next day, noting how different they looked with their clothes on.
I've always been the kind of person who has a hard time socializing with people who hold authority. One example of that? I have never, ever been friends with a boss. I've always been polite and friendly, but crossing over into full-fledged friendship has been something I couldn't do, no matter how old I was or what job I had. I always marveled at how my coworkers could be friends with the bosses.
And naturally, I felt like I had to put these musicians on a pedestal as well.
But then I started talking to them. They were just as goofy as me.
But more than that: these musicians were very well traveled in Europe, had lived in several cities around the globe, often spoke multiple languages, and were hustlers, working like crazy to promote themselves, get a variety of work, and take themselves to the next level creatively. Surprisingly, lots of them had lived in Boston.
In short, these were my people.
I have never found a group that I understood so much as the musicians of Kuhmo.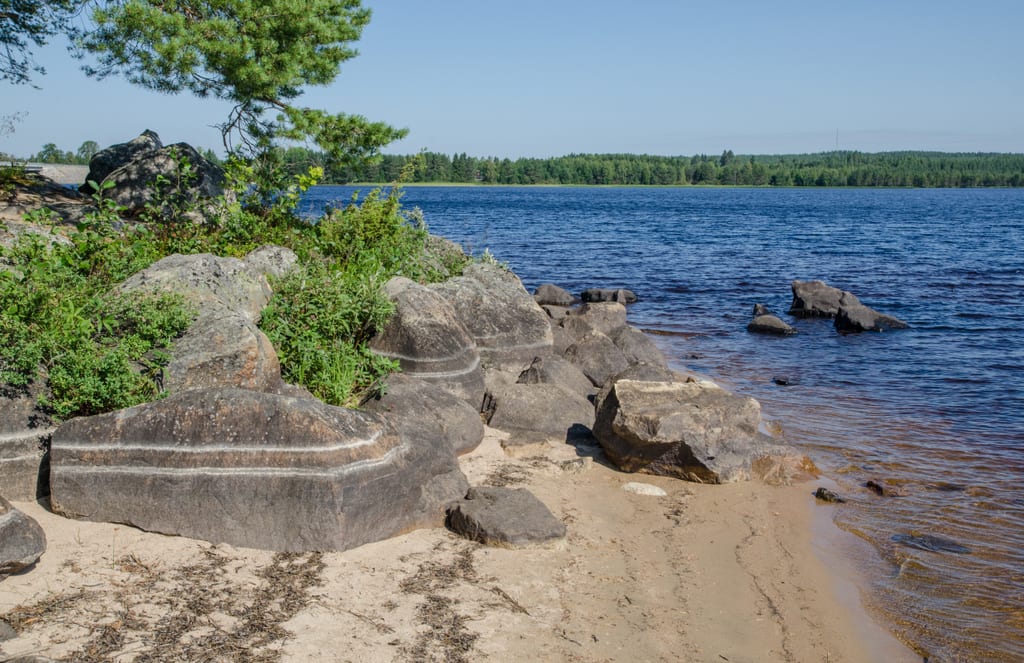 Outdoor Kuhmo
I met my first Finn a few weeks into my travels in Asia, when I met my friend Sami in Kuala Lumpur and stayed in touch with him ever since. I was quickly impressed by how athletic he was — running, biking, snowshoeing, cross-country skiing, playing tennis multiple times per day, taking vacations at athletic resorts. On this trip, however, I learned that Sami's athleticism isn't really that unusual — Finns in general are extremely active and outdoorsy, and sports are a part of life here.
And so I jumped on a bike, despite the fact that I had only packed dresses. It was the Finnish way.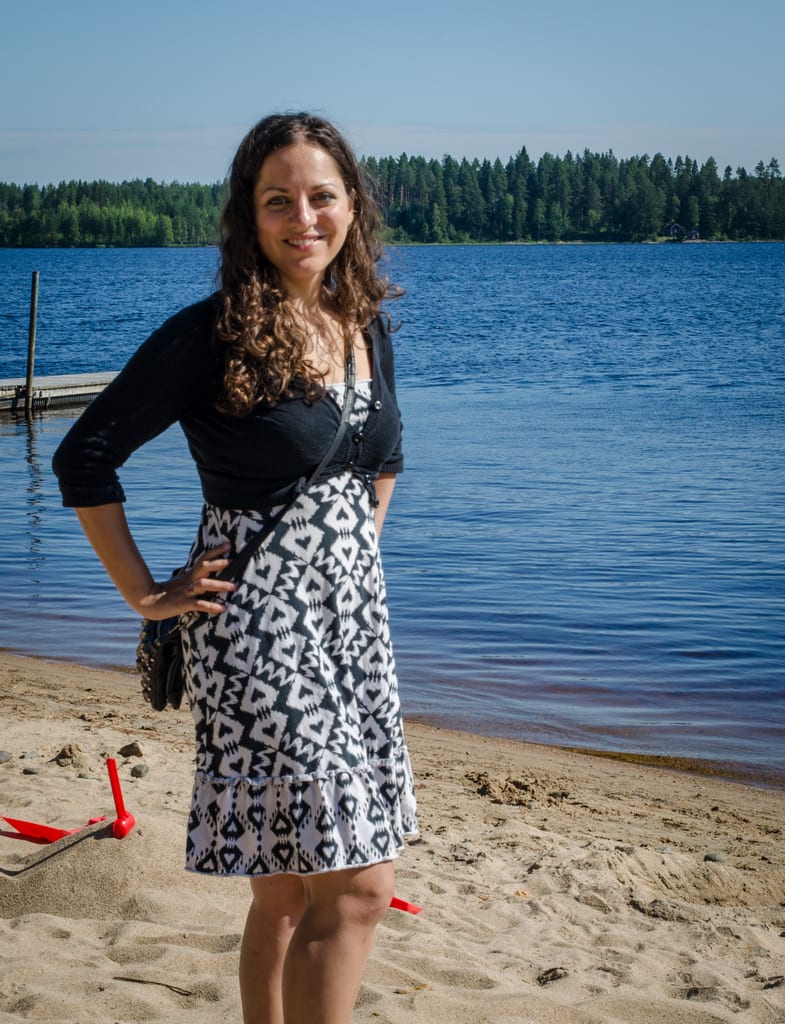 Kuhmo is a small town perfectly outfitted for biking with trails around town. (I did skip the extra-narrow bike path that ran through the lake — knowing me, there was no chance I wouldn't fall into the water!)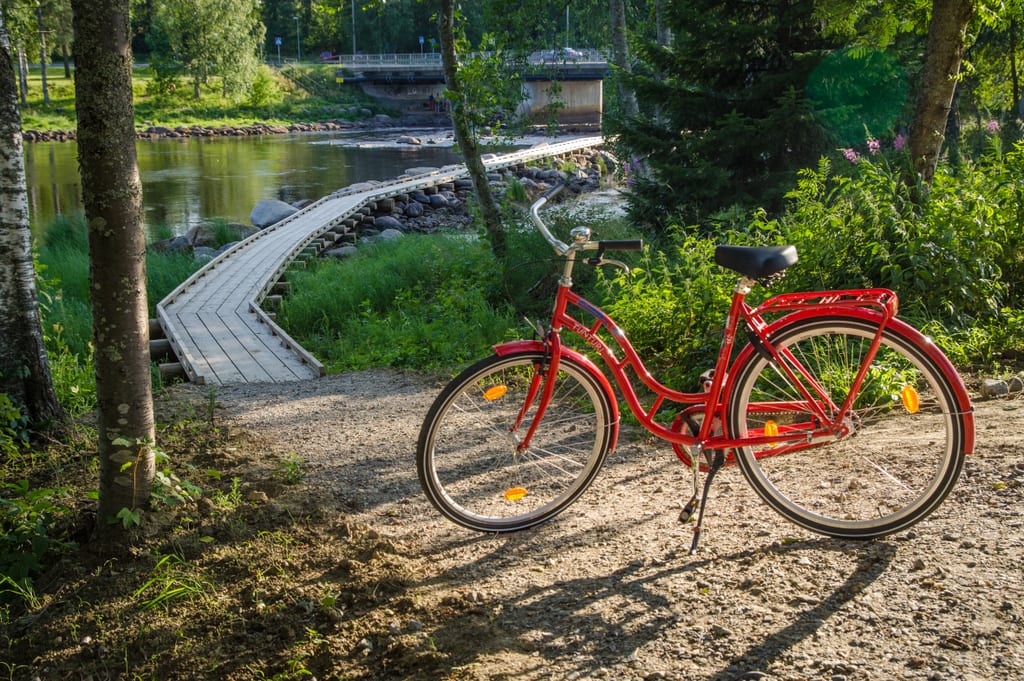 One evening, Dylan and I decided to canoe from our resort back to the center of Kuhmo, and do so during golden hour, the best time of day for light. Thanks to the midnight sun, golden hour took place at around 9:30 PM.
And that light was absolutely superb as we canoed our way across the lake, passing cabins, saunas, docks, and the occasional fully naked Finn bathing in the water.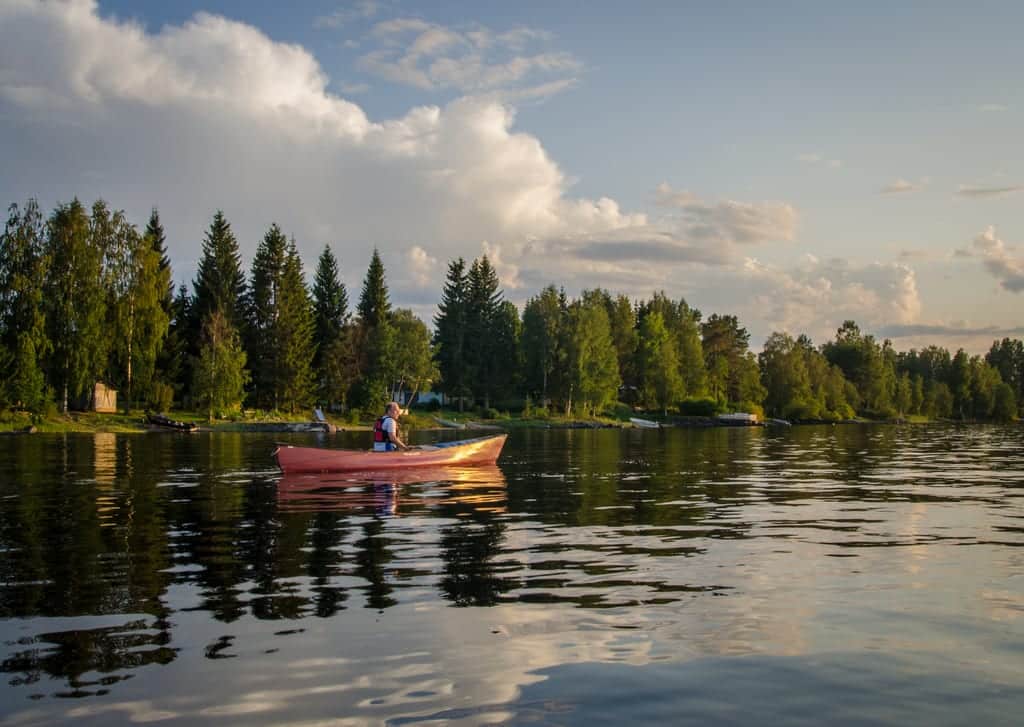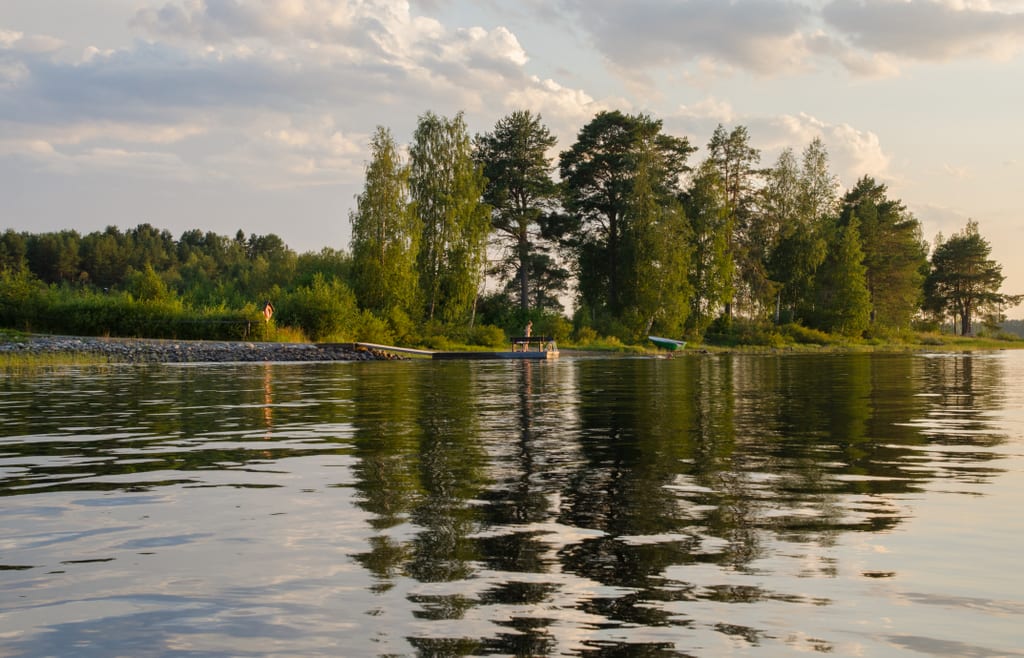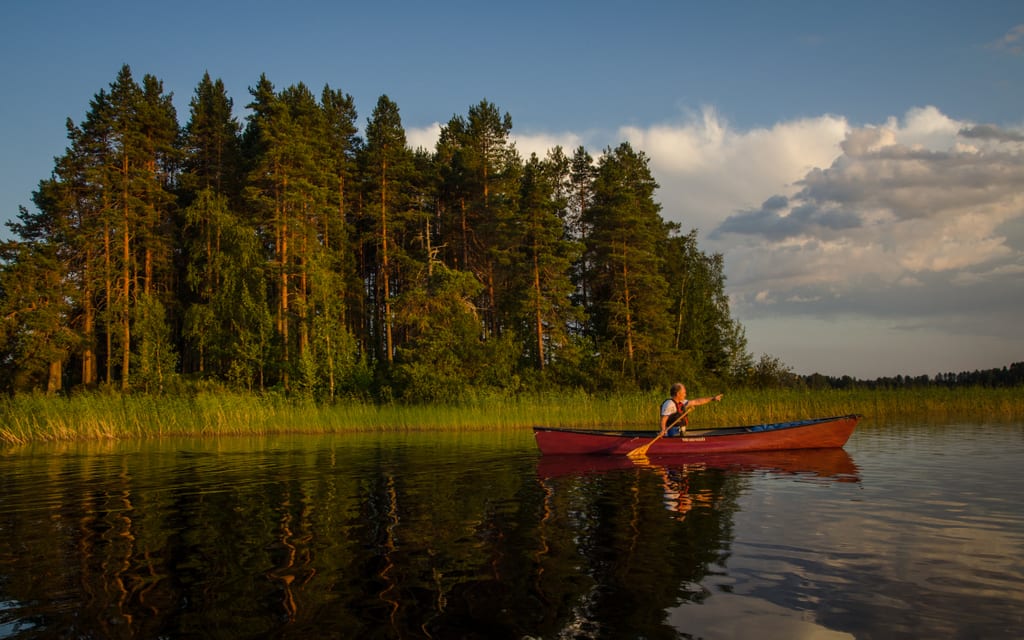 The Takeaway
No matter how many festivals I go to, there is a common thread: the people are what make it special.
I knew I would be hearing great music in Kuhmo, and I did, but getting to spend so much time with the musicians, some of whom I now consider my friends, was the most fascinating part of all. It added another dimension to going to an arts festival, and I'm so glad that Kuhmo Chamber Music Festival is so relaxed about everyone spending time together.
And what a dreamy place Kuhmo is. Warm winds, midnight sun, velvety lakes. I feel like a Nordic summer is something that every traveler must experience at least once in his or her life, and as far as destinations go, summer in Finland is as good as it gets.
Essential Info: The Kuhmo Chamber Music Festival takes place for two weeks in July. The easiest way to get to Kuhmo is to fly from Helsinki to Kajaani and take an hourlong bus or shuttle. Alternatively, you could rent a car.

The concerts are priced separately. Though a few are free, most cost in the neighborhood of 10-20 euros ($13-26 USD), and the later evening concerts can cost much more. I suggest picking a few that you want to hear most and planning your days around them.

My canoe trip was through WildsPiira. Sunset canoeing trips include a snack and cost 70 euros ($91 USD) per person for 2-3 people, 55 euros ($71 USD) per person for 4-7 people, and 45 euros ($58 USD) per person for 8-20 people.

I stayed at the Hotel Kalevala, which has a very relaxing environment and a beautiful stretch of beach, but is a few kilometers out of town. If you don't have your own car, I recommend renting a bike, as cabs are very expensive in Kuhmo and cost about 16 euros ($21 USD) each way. Many rooms are already booked for next year's festival. You can find a few other hotels in Kuhmo here.

No matter what, make sure you bring bug spray. The only thing that I don't like about Finland is that mosquitos are everywhere, and they are vicious!

Remember to get travel insurance before you head to Finland. I never travel without it and always use World Nomads.

I had excellent 3G coverage throughout Finland thanks to Three's Feel At Home data plan, which includes unlimited data in 18 countries, Finland included. As someone who uses the internet as much as me, it simply rocks.
Must Love Festivals is brought to you by the Budget Traveller with lead partner Expedia and in association with Visit Finland. Also thanks toAll opinions, as always, are my own.
Get email updates from Kate
Never miss a post. Unsubscribe anytime!