Adventurous Kate contains affiliate links. If you make a purchase through these links, I will earn a commission at no extra cost to you. Thanks!
For the longest time, I thought that I just didn't like New York. It just seemed so gray, so drab, so…boring. And generic. What was it that got people excited about New York, again?
For years, that's what I thought. Then on a trip a few years ago, it suddenly hit me — all of my trips had been primarily concentrated in midtown.
So I headed downtown…and quickly fell in love.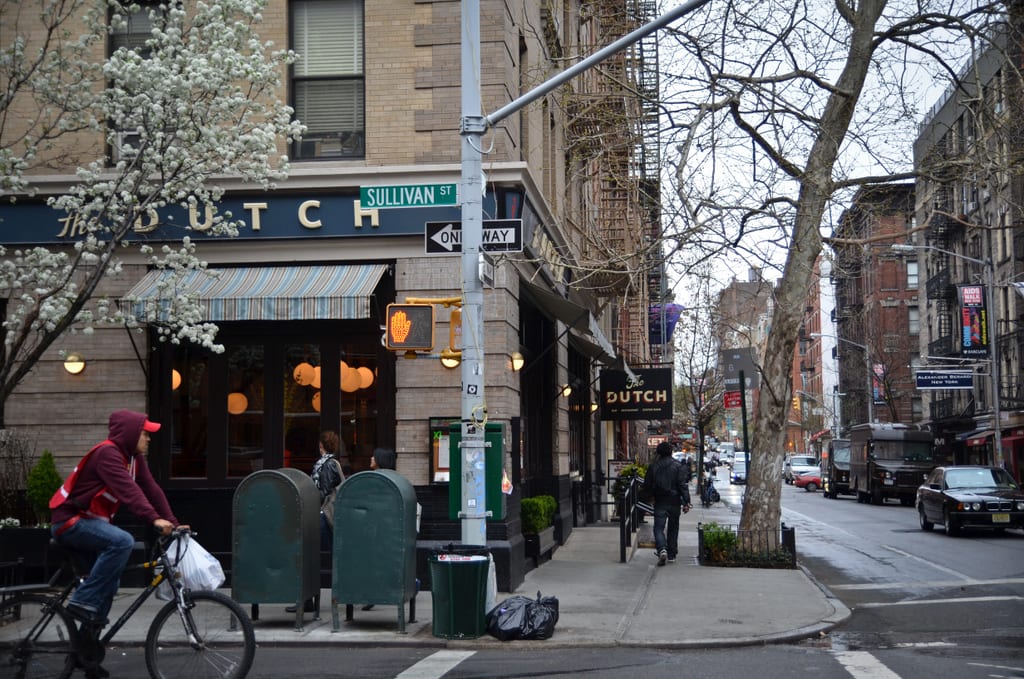 THIS was the New York of my dreams — the Village, SoHo, the Lower East Side, and all those lovely neighborhoods bordering the region beneath 14th street. This is where brightness was restored to Manhattan. This is where the PEOPLE lived — not people in suits. I belonged in this neighborhood.
I had actually been downtown on one occasion before having my epiphany. It was my first semester of college and I went with a group of fellow classmates to buy fake IDs. It just took a few minutes of standing in the middle of a market in the Village before we were approached and taken into the back of a tattoo parlor.
Our photos were snapped, we each paid $50, and we each received a shoddily constructed Connecticut ID. I had already carefully selected my alias — "Kate Collins" — but the Connecticut ID listed my address as 1257 Rolling Hills Lane. "Are bouncers supposed to believe that there are more than a thousand on a LANE?" I asked the seller. I got an indignant grunt in reply.
Those IDs were TERRIBLE. Anyone could tell they were fake. But they did get us into some of the crappier bars in Fairfield County. And just a few months later, I got a much better fake ID from New Jersey with a much more realistic address — 145 Summer St.
But anyway, I digress. My one visit to the Village was spent hoping that we wouldn't be caught by the cops. Not exactly an ideal introduction.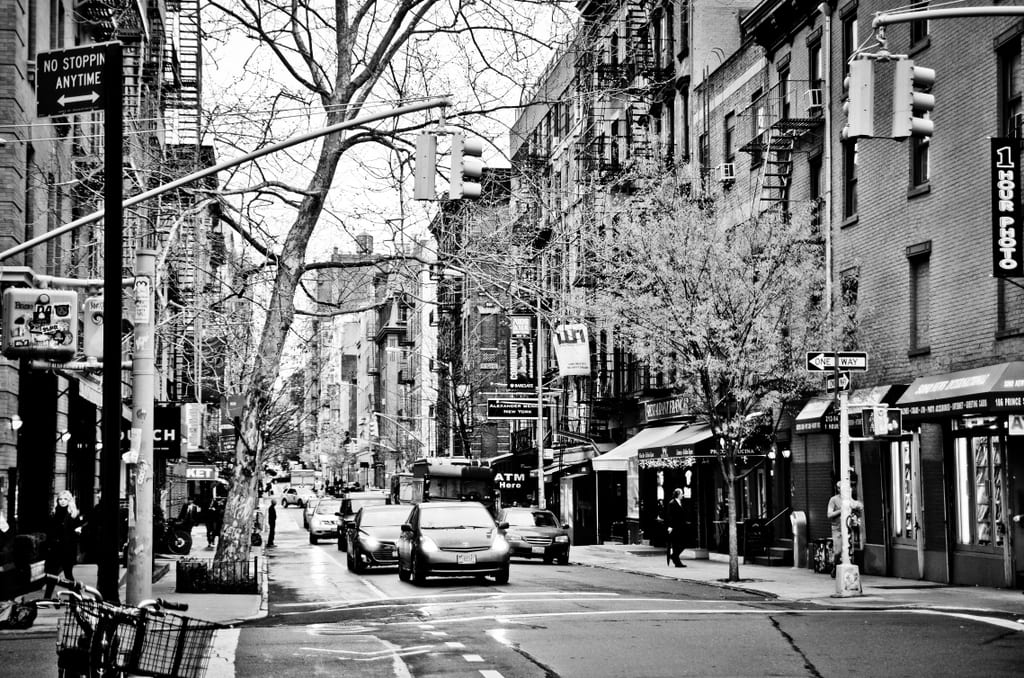 On my most recent trip to New York, I was using my new Nikon D5100 and working on getting the hang of shooting in manual. I'm getting there. Some of my pictures came out really nice, and I'm starting to recognize where I need to improve my work.
But downtown New York City certainly doesn't lack for photogenic material. I love the storefronts here.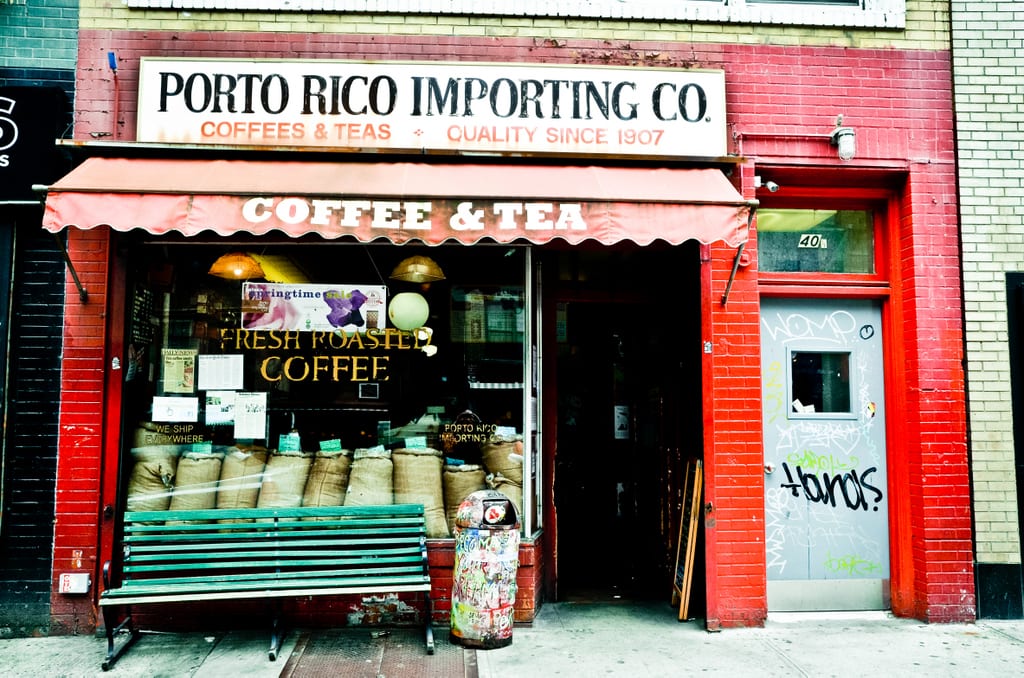 I love how the streets looks like ads straight out of a magazine.
I love the sense of humor — like a dangling set of shoes hanging over an electrical wire.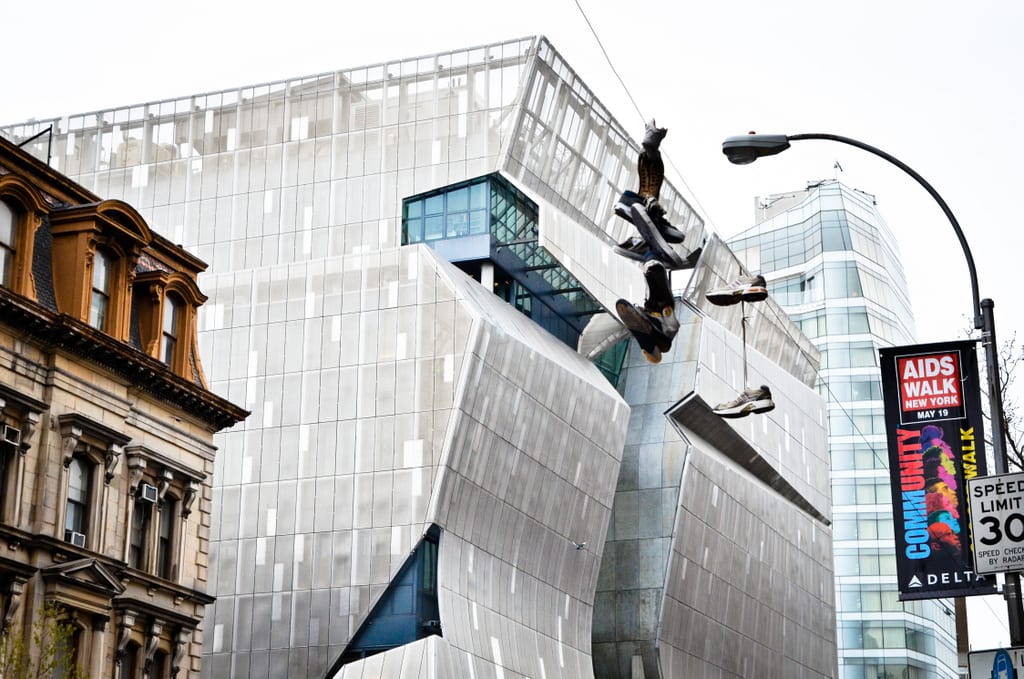 And while the shopping can quickly get expensive in Manhattan, you can always find a cute cheap souvenir downtown — like $3 bracelets.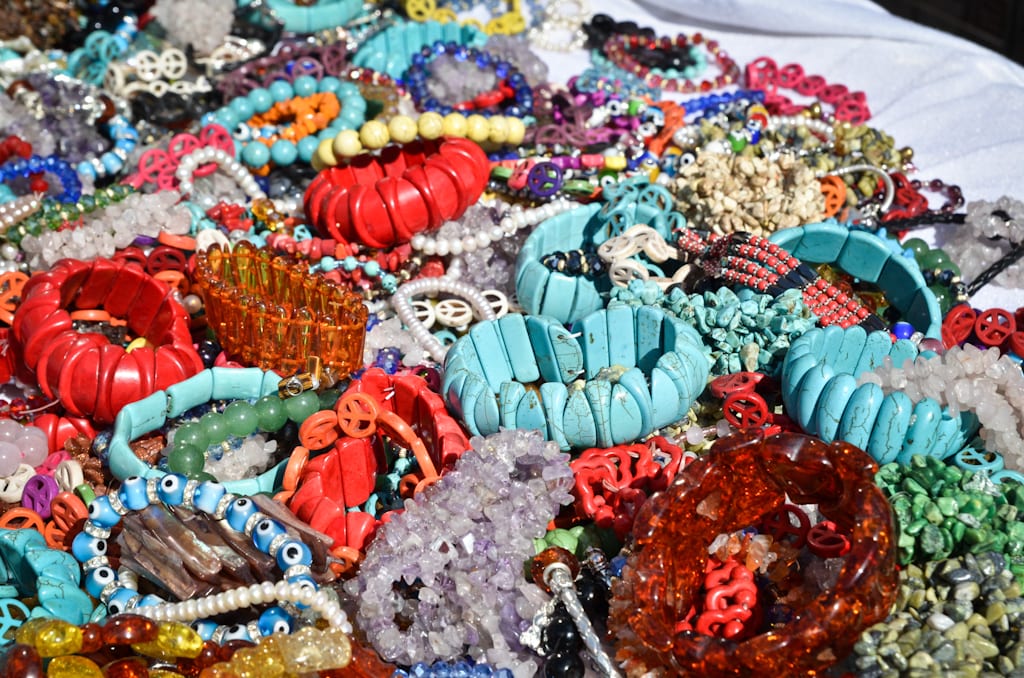 Or, alternatively, a crazy frog hat.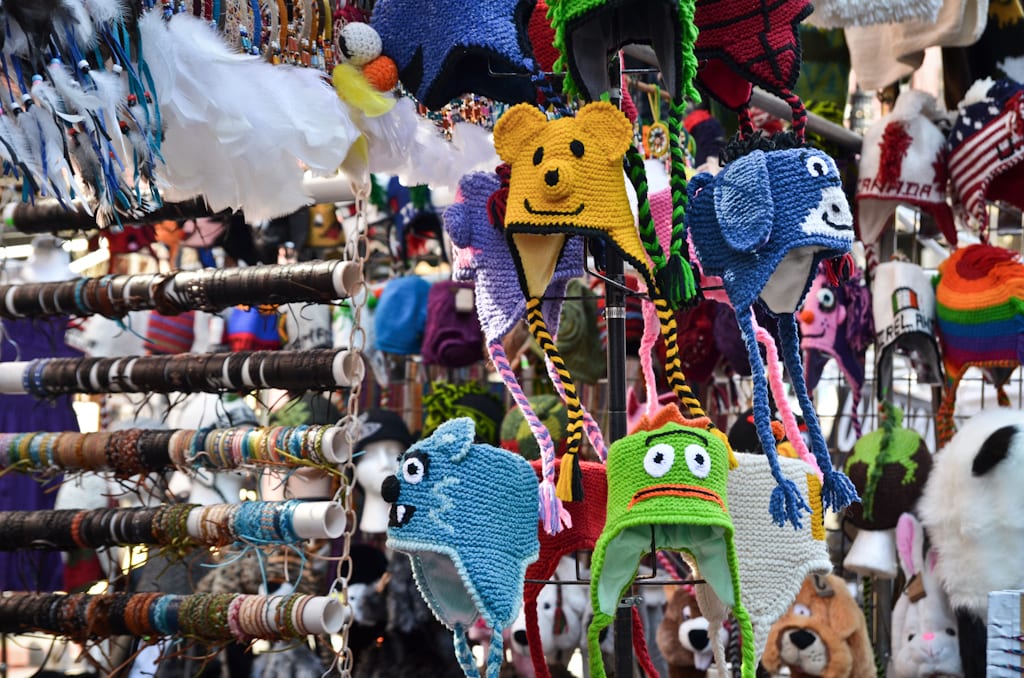 And on a sunny Saturday, there's no better place to be in New York City than a park set between busy city blocks, where you can admire the architecture and landscaping and people-watch for the better part of an afternoon.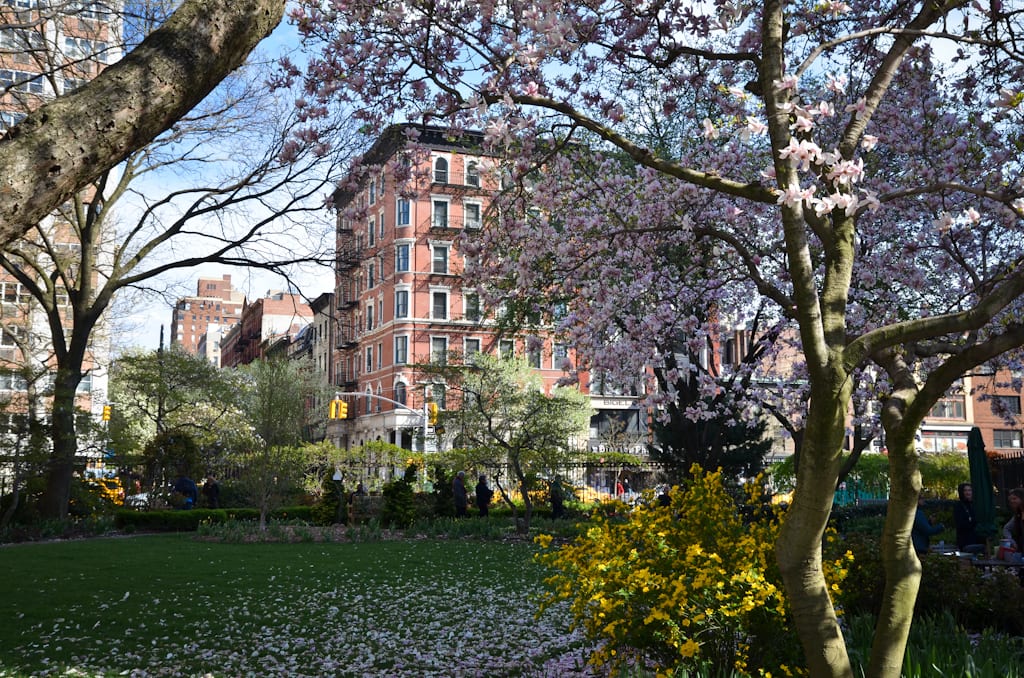 As for food? Restaurants in the Village and SoHo are some of my favorites. But I headed over to the Lower East Side for a meaty dining experience.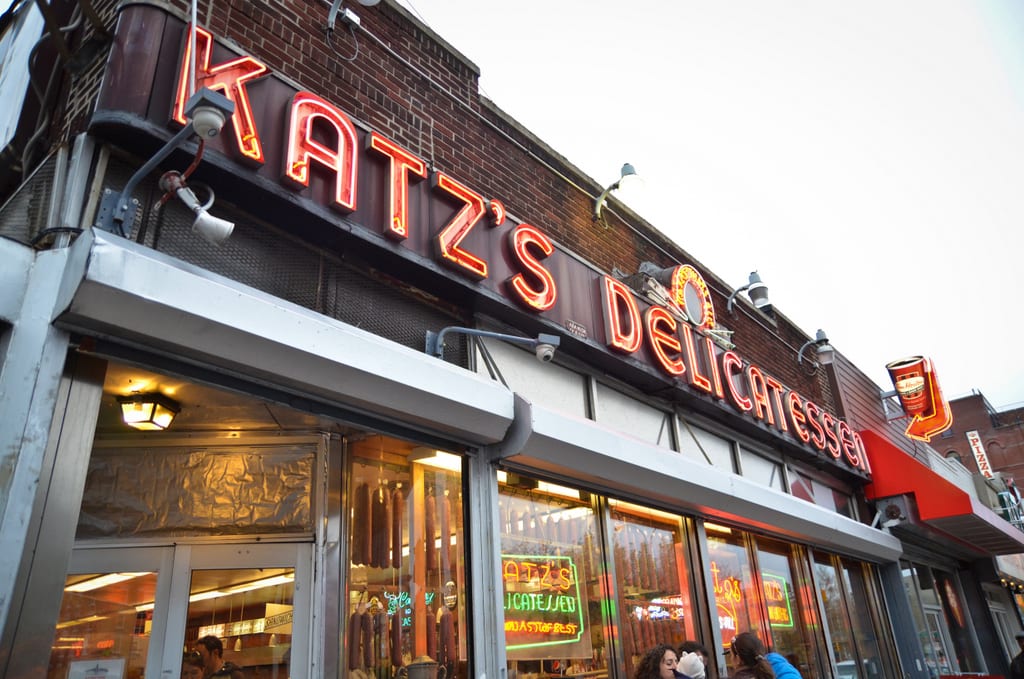 I finally made it to Katz Delicatessen. I had always assumed that Katz, home to the famous "I'll have what she's having" scene from When Harry Met Sally, was a bit of a tourist trap — but let it be known that IT DESERVES THE HYPE.
Wait until you see how many celebrities have visited — their images literally cover the walls. And that pastrami sandwich? THE MOISTEST MEAT I HAVE EVER EATEN. It fell apart. I didn't need to put any mustard on it (and I love my mustard) — it wasn't just glistening, it was dripping.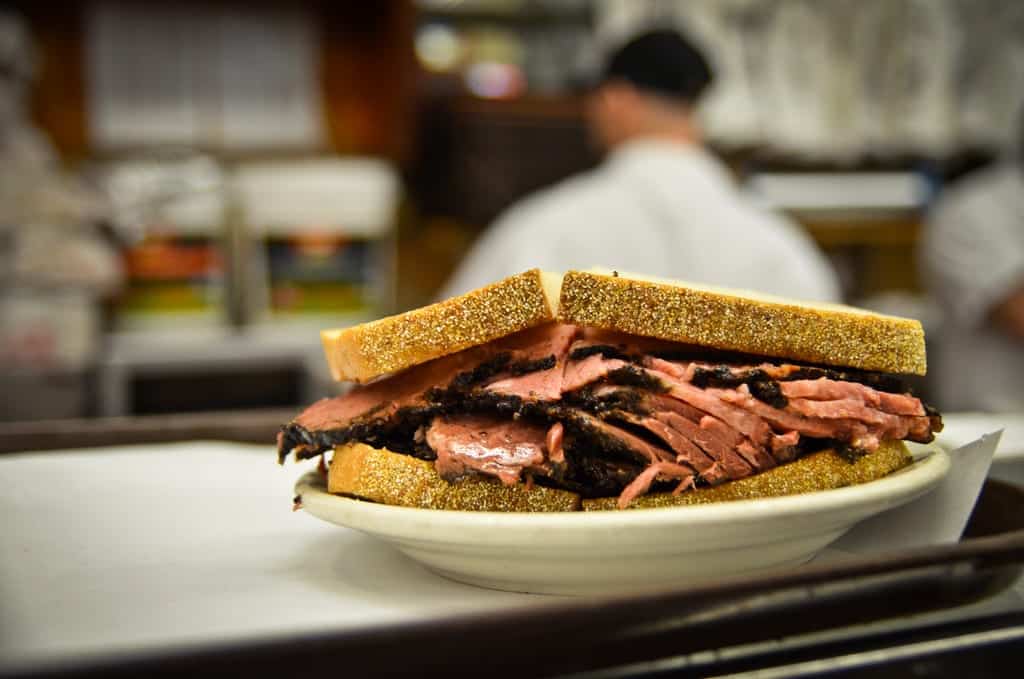 The next time I return to New York, you can bet that I will be spending the bulk of my time below 14th street. This is my zone.
And there is always room for surprises. Like this converted firehouse that I had to photograph.
I took a picture of it because I liked the style of the building. Turns out it's Anderson Cooper's house.
What's your favorite neighborhood in New York?
Get email updates from Kate
Never miss a post. Unsubscribe anytime!