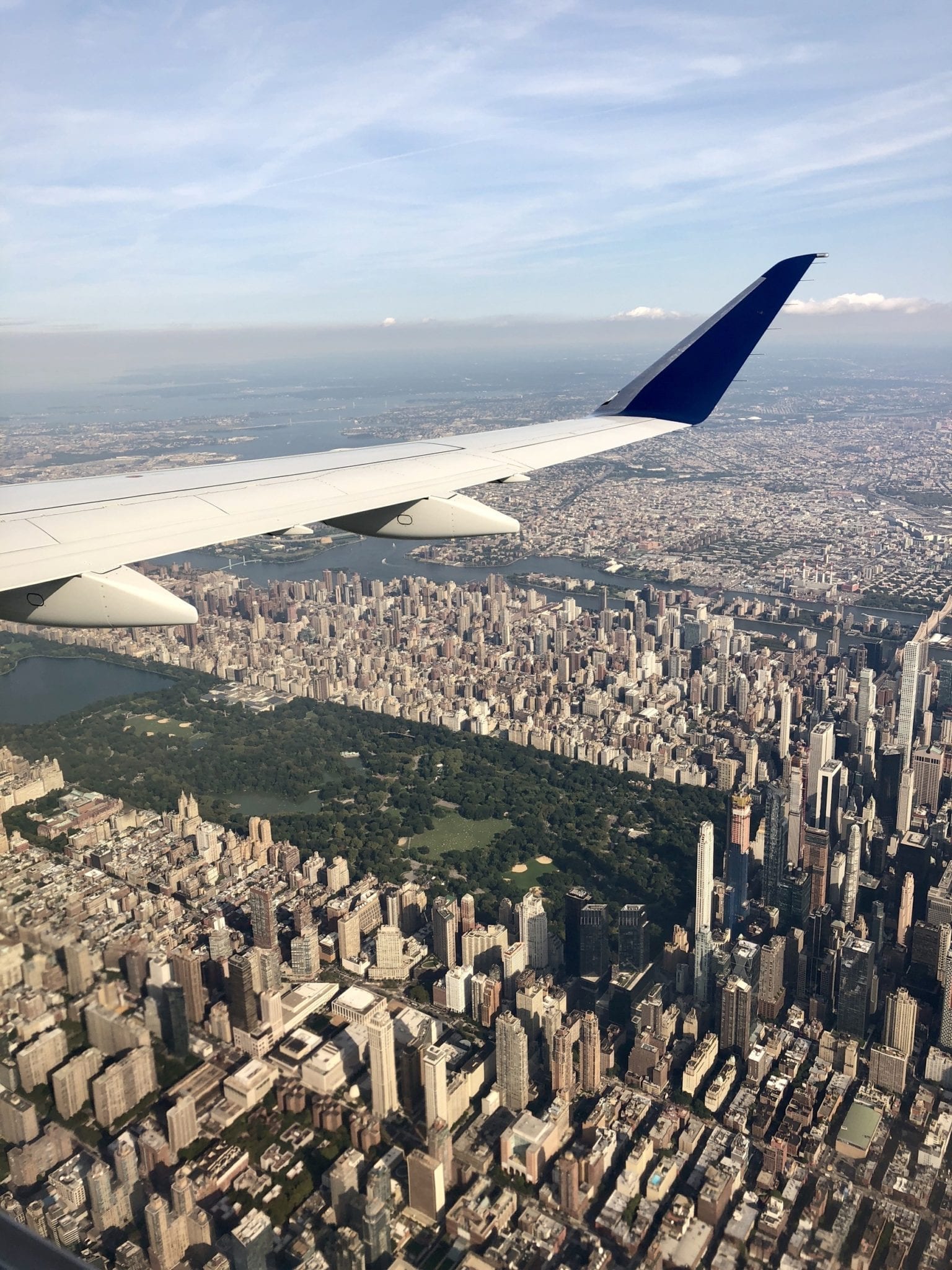 When I was planning my first long-term trip in 2010, I kept an eye on flights from New York to Bangkok in October.
I monitored the prices carefully, got to know what the costs were, and made the purchase a few months out, from New York to Bangkok via Seoul and back six months later on KoreanAir. 
The price? $1200. 
At the time, I remember patting myself on the back, proud for securing such a good fare. I mean, it could have been $1600. That was a common price back then.
Looking back, I shake my head. Today you can find cheap flights from New York to Bangkok for under $600 — regularly. If only those cheap prices had been around back when I scheduled my first trip! 
Flights are a lot cheaper today than they were a decade ago. You can find increased availability on popular routes and a number of new budget airlines have sprung up. 
As a result, you see people going giddy over mistake fares and absurdly low prices to New Zealand, China, Tanzania. Even so, one of my biggest travel pet peeves is that people get too swept up in cheap flight prices. They fall in love with the price of the flight and book it before considering how much everything else will cost. 
Cheap Flights to Expensive Destinations
I remember a few years ago when airlines started promoting free stopovers in Iceland en route to Europe. This led to an enormous increase in tourism to Iceland, rocketing Iceland to the top of all the top travel lists. 
More budget airlines began flying via Iceland, and the competition allowed flight prices to drop even further. As a result, Iceland became even more popular for budget travelers looking for a deal. (A little too popular, in my opinion. Iceland is facing a lot of overtourism issues.) 
The only problem? Iceland is one of the most expensive countries on the planet. And many starry-eyed travelers giddy at the prospect of $350 round-trip flights don't take that into account. The flights are the only cheap thing about Iceland! 
Even if you're staying in a hostel dorm and eating grocery store food, Iceland will run up your budget so fast. If you're traveling with a friend, staying in a mid-range place, doing one half-day tour per day, eating meals out in simple restaurants, and getting one drink per day, your costs will probably be upwards of $200 per day. 
So that five-day trip you planned will end up on its way to $1500. Wasn't the point to save money? 
Pricier Flights to Cheap Destinations
Now, what about paying $800 to fly to Thailand (the sub-$600 flights are rare enough that this is a more realistic price you'll pay)? That might seem like more at a glance, but the cost on the ground in Thailand is so low. 
If you're keeping up a similar lifestyle as in Iceland — traveling with a friend, staying in a mid-range place, one half-day tour per day, eating in restaurants, with a bit of drinks — your prices in Thailand will be closer to $50 and definitely under $100. 
Even with a flight that costs more than double what you would spend to get to Iceland, you can spend ten days in Thailand for less than what five days in Iceland would cost. 
That seems to be the better deal! 
And I'm not even talking about the fact that in Bangkok you can get a delicious meal for around $3 and an hourlong massage for around $8… 
Focus on the Destination First
For this reason, I encourage you to be pickier about the destinations. Start with a selection of cheaper places you'd like to visit, work out what your daily costs would be, then go searching for your cheap flights. 
It might take a bit of airline jiujitsu to find a good flight to Skopje, Macedonia, but once you're there, you're in one of the most picturesque parts of Europe and paying a third of what you'd pay in Italy. 
Say you're searching for a backpacker party environment in Central America. Rather than setting your sights on Belize or Costa Rica, you can find a good flight to Managua, Nicaragua, then book a puddle-jumper to Corn Island and hop on a panga boat to Little Corn Island. It might cost you a bit more, but it is SO much cheaper on the ground. 
If you're looking for a crazy, adrenaline-fueled trip, you might set your sights on Norway or Australia — but you can enjoy all that for so much less in South Africa! Jump from the bridge on the Garden Route, go swimming with sharks in Mossel Bay, go horseback riding in Swellendam, go kayaking with crocodiles in Kwazulu-Natal. 
Choose the cheaper destination, then focus on finding the cheapest flights possible there. And you can use the leftover money for something far more fun!