Adventurous Kate contains affiliate links. If you make a purchase through these links, I will earn a commission at no extra cost to you. Thanks!
When I jump-started my full-time traveling, the timing could not have been more fortuitous.
Not surprisingly, it was in the middle of an endless New England winter when I decided that I would leave home and head for the heat and humidity of Southeast Asia.
Little did I know that the upcoming winter, the one that I would spend in tropical climates, would be one of the worst that the Boston area has had in recent years.  In the winter of 2010-2011, blizzard after blizzard hit Massachusetts.  Snow reached higher than my backyard swingset.
While I was jumping off boats into the Andaman Sea, the Gulf of Thailand, and the South China Sea, my parents were sending me pictures of their backyards under snow.
While I was doing this: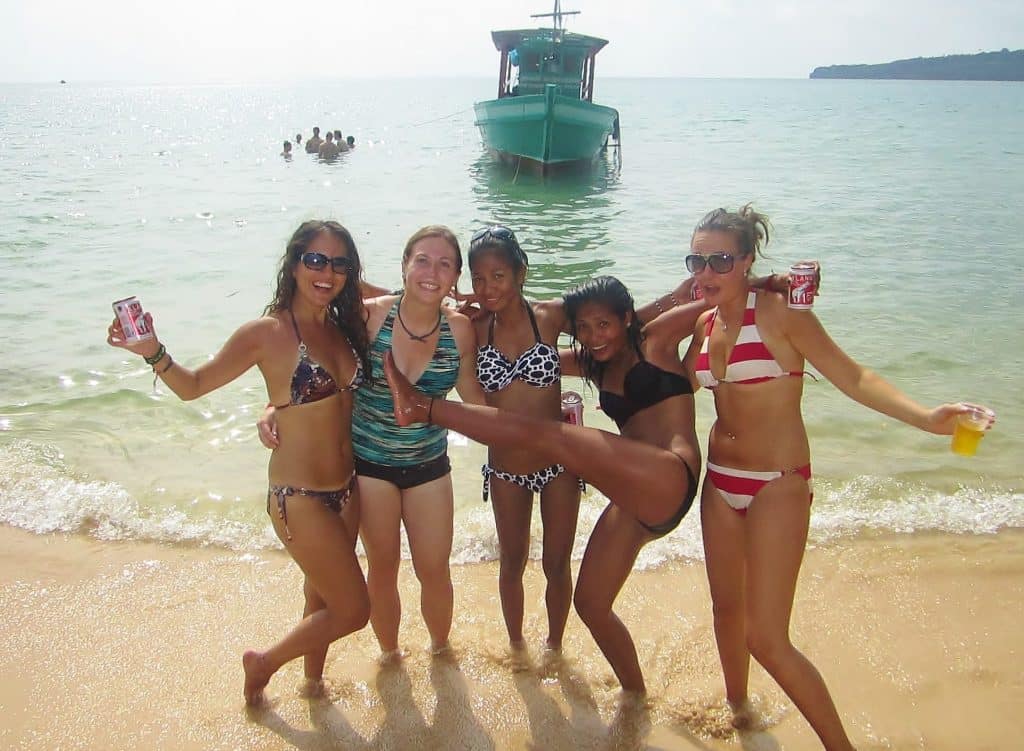 They were going through this:
And while I empathized with their predicament, I was SO happy to be far away from all of this.  For the first time in my life, I didn't have to endure a New England winter.
How It Happened
Despite my lifelong aversion to winter, I decided to live in Boston after graduating from college.  It was partly out of genuine love for the city, partly out of loyalty to my family, and, I'm ashamed to say, partly out of laziness.
Could I have enjoyed living in San Francisco or Austin?  Sure, but they were SO far away, and the thought of finding a job, finding an apartment, and moving all my stuff to a place I wasn't sure I'd like seemed just exhausting.
In lots of ways, life as a young professional in Boston was fantastic.  I loved my friends and I loved how social my workplaces were.  Summer in Boston is wonderful.  But the long winters, lasting from November through late March, filled with snowstorms, sleet, and freezing temperatures, depressed me more than ever before.
I wasn't happy here.
And the worst part was that I was ridden with a sickening guilt – how could I feel this way if I was so fortunate to have my health, a burgeoning career in a smart field, and a loving and supportive circle of family and friends?
I was fortunate, and for that reason, I was afraid to admit I was unhappy.
You've heard the story about January 2010 before.  I lost my job, I lost a lucrative freelance job, my relationship ended, and a certain election did not go my way.  And I realized that if I didn't take this as a sign to change my life, I never would.
I prioritized what was most important to me: travel.  I spent seven months saving enough money to travel through Southeast Asia for several months.
And that's what brought me to the endless summer of 2010-2011, getting a foot massage on the beach and eating sweet dragonfruit as my Bostonian friends and families cursed yet another two feet of snowfall.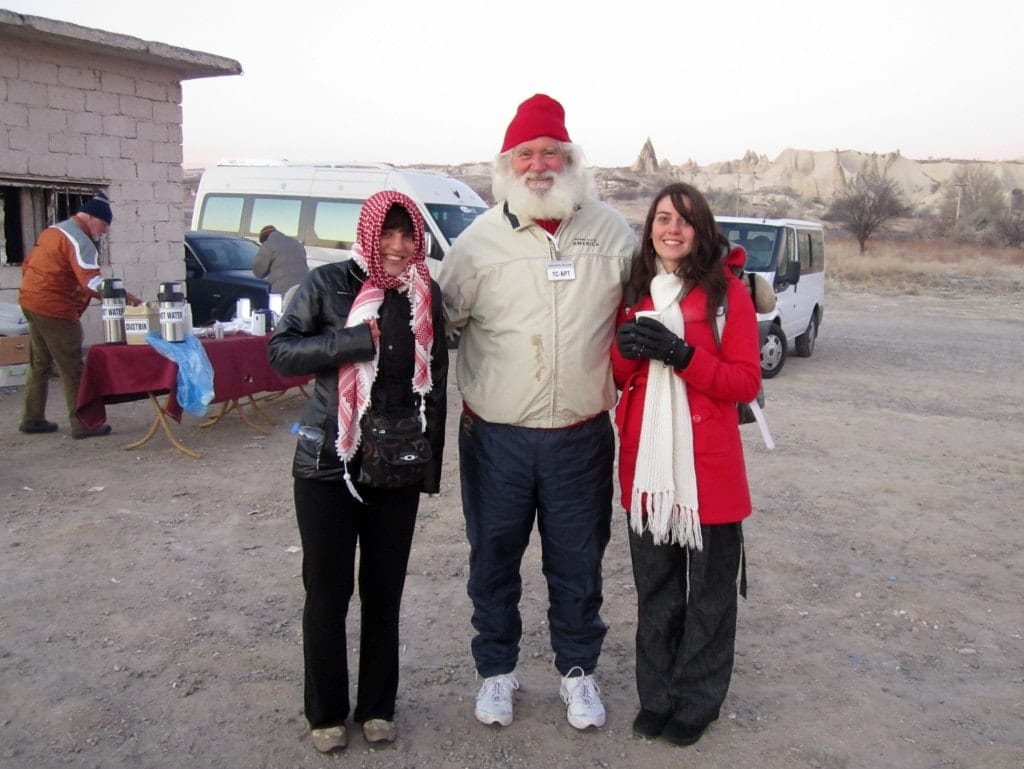 The New Winter
And yet this year, I've found my way back to cold climates — like Cappadocia, shivering through sub-zero temperatures in a hot air balloon; and Shetland, where it was impossible to stand in the wind for more than a few minutes without needed to take shelter.
The strange thing was that once I began experiencing cold climates again, I realized that my contempt for winter was largely exaggerated.
What I actually hate is:
Dealing with heavy snow, from shoveling to digging out my car to transportation shutdowns.
Very cold winters, where the temperatures are below freezing for weeks on end.
Long winters lasting more than four months, only punctuated by a brief summer.
And that's it, really.  Cold days in the 30s and 40s, mostly confined to a two-to-three-month period?  I don't mind them.  Which is one reason why living in England is working out so well.
From now on, I am wherever I am because I choose to be there.  And sometimes, that means winter destinations.  The benefits of me being wherever I am outweigh winter weather by quite a large margin.  Shetland may have been freezing, but Up Helly Aa was awesome.
When I lived in Boston, I was trapped by my job, my freelance jobs, my lease, and plenty more responsibilities.  While I can't stay in most countries as long as I'd like, I don't have to stay anywhere longer than I have to.  Whether I book a Dubai cruise with Virgin Holidays Cruises, go lie on the beach in the Caribbean, or just head to a warmer city like Lisbon, where I am now, it's up to me.
From now on, if winter is REALLY bothering me, there's always a way out.  But it's not so bad anymore.
Get email updates from Kate
Never miss a post. Unsubscribe anytime!