Adventurous Kate contains affiliate links. If you make a purchase through these links, I will earn a commission at no extra cost to you. Thanks!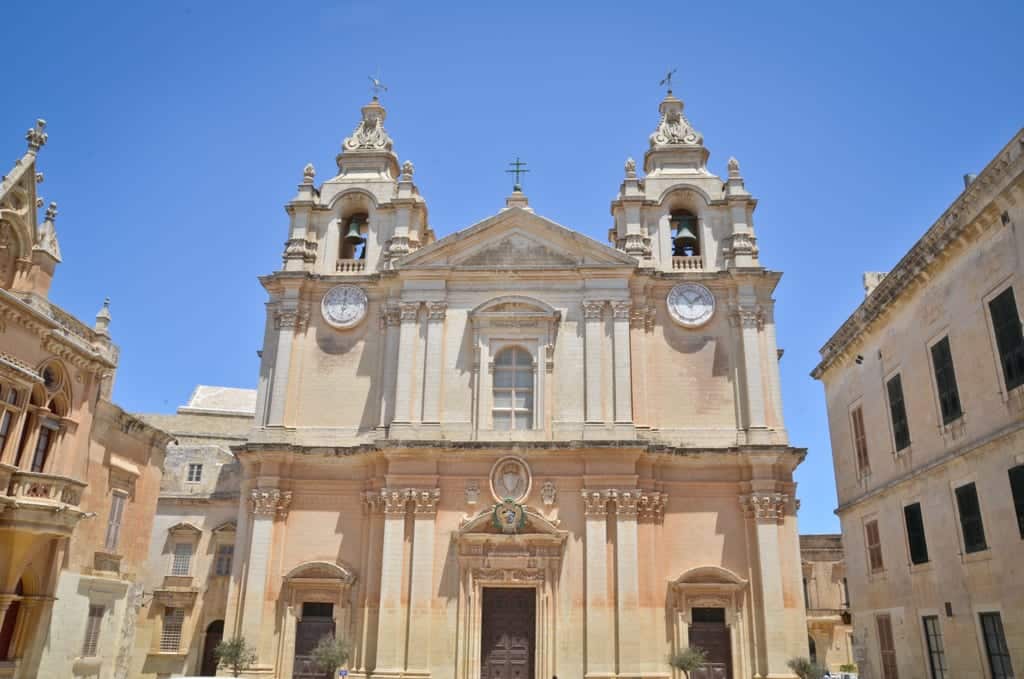 Driving through the Maltese countryside, a white city appears in the distance. It stands atop a hill, layered like a wedding cake from its walled edge, surveying all of Malta from one of the highest points on the island.
It's a city older than Valletta, dating back 4,000 years. It was built by the Phoenicians and conquered by the Normans, later run by the Knights of Malta. And many believe that St. Paul the Apostle once lived here.
Allow me to introduce you to Mdina.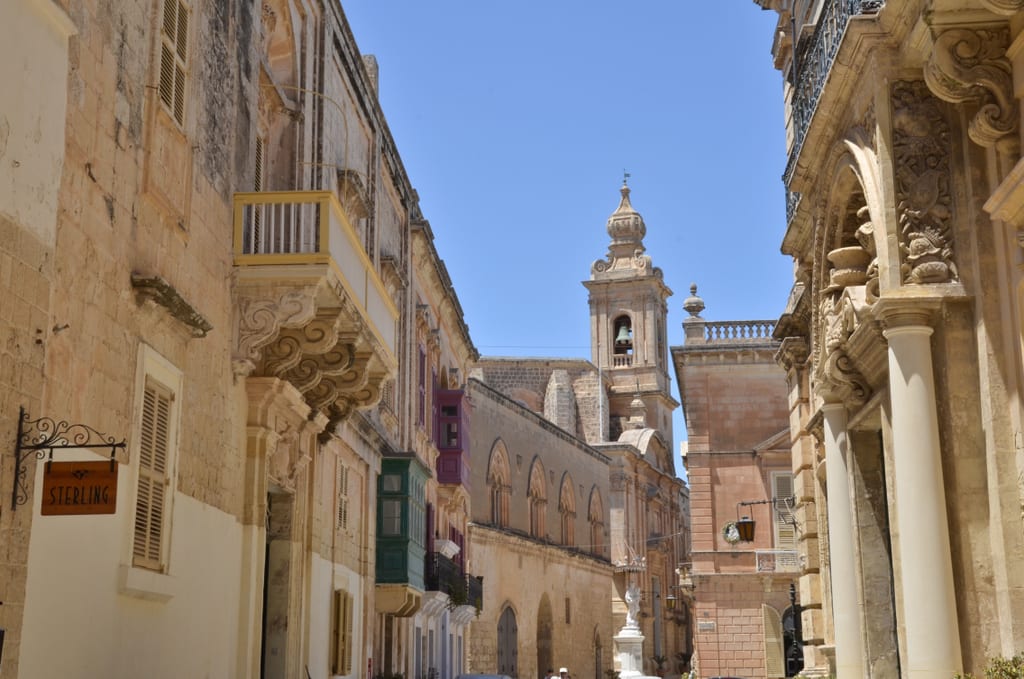 Mdina (pronounced um-DEE-na) is one of my favorite places in Malta — it's a beautiful city and the most immaculate place on the island. It's also the oldest continuously inhabited city on the island, dating back 4,000 years to when the Phoenicians founded it.
The Normans arrived in 1091, and you can see their architectural influence throughout the city. At this time, Mdina was made the capital of Malta — in part because it had a protected inland location surrounded by a wall, yet it was high enough to keep an eye on the seas.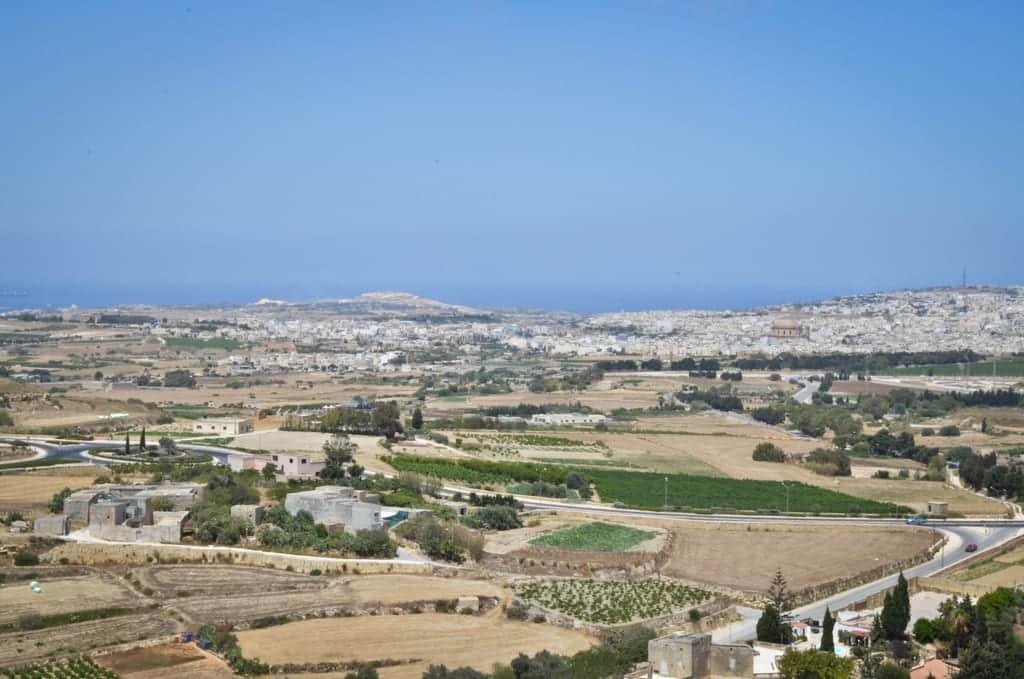 In the 1500s, the Knights of Malta arrived. However, after the Great Siege of Malta in 1565, the Knights moved Malta's capital to what is now Vittoriosa, one of the Three Cities across the Grand Harbour from Valletta.
That may be how Mdina became known as the "Silent City." Once the capital left Medina, it became a virtual ghost town.
Mdina takes its silent status seriously to this day. Very few cars are allowed to enter the city walls, and the businesses here have strict noise regulations. You even see signs urging silence all over the city.
Odd as it may seem, keeping the noise to a minimum allows you to see Mdina as it once was, whether it were decades or centuries ago.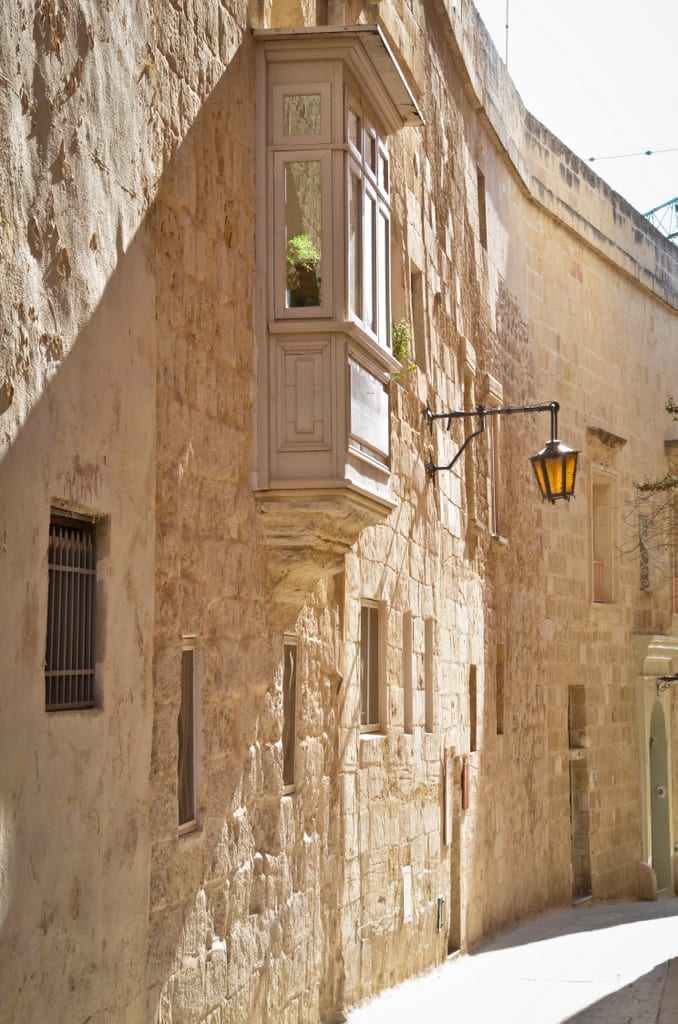 Mdina's Norman influence pops up in random locations all over the city — none more overtly than in this building.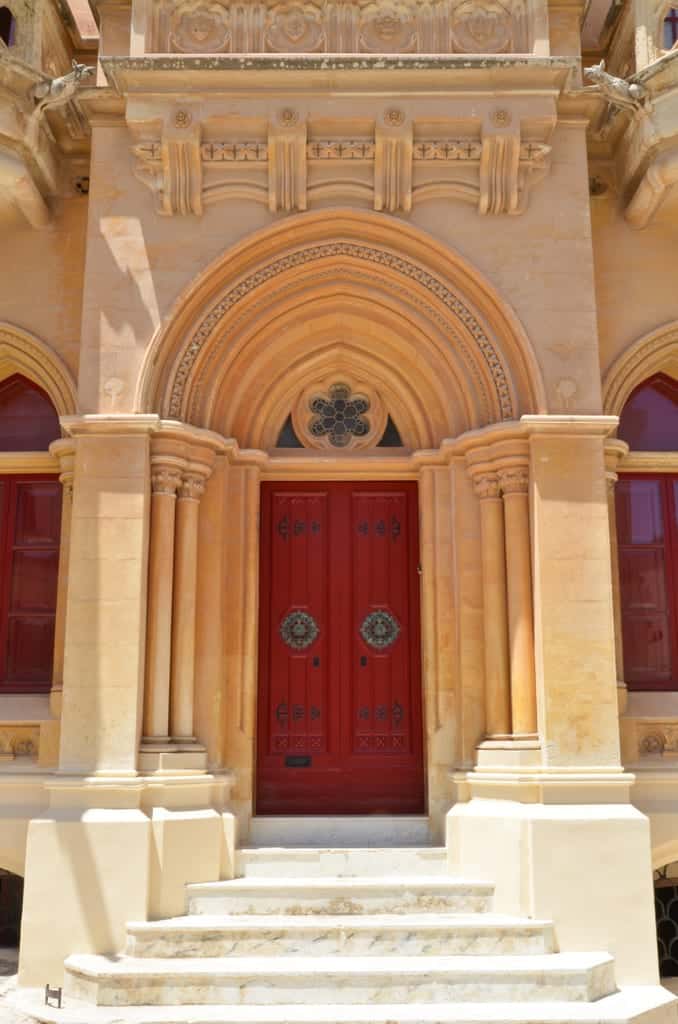 This former church is like something you'd expect to see in gothic Europe, not on an island in the middle of the Mediterranean.
But Mdina has more traditional Maltese doors as well…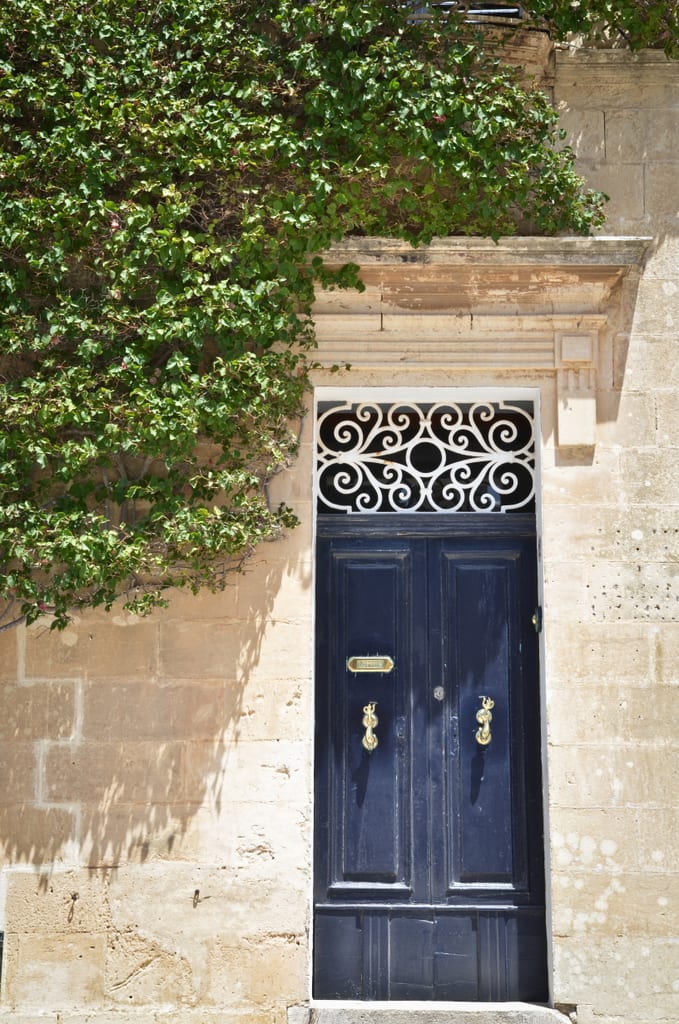 And with Maltese doors come Maltese door knockers. The Maltese are huge fans of bling in all its forms, and this certainly extends to the front of their doors.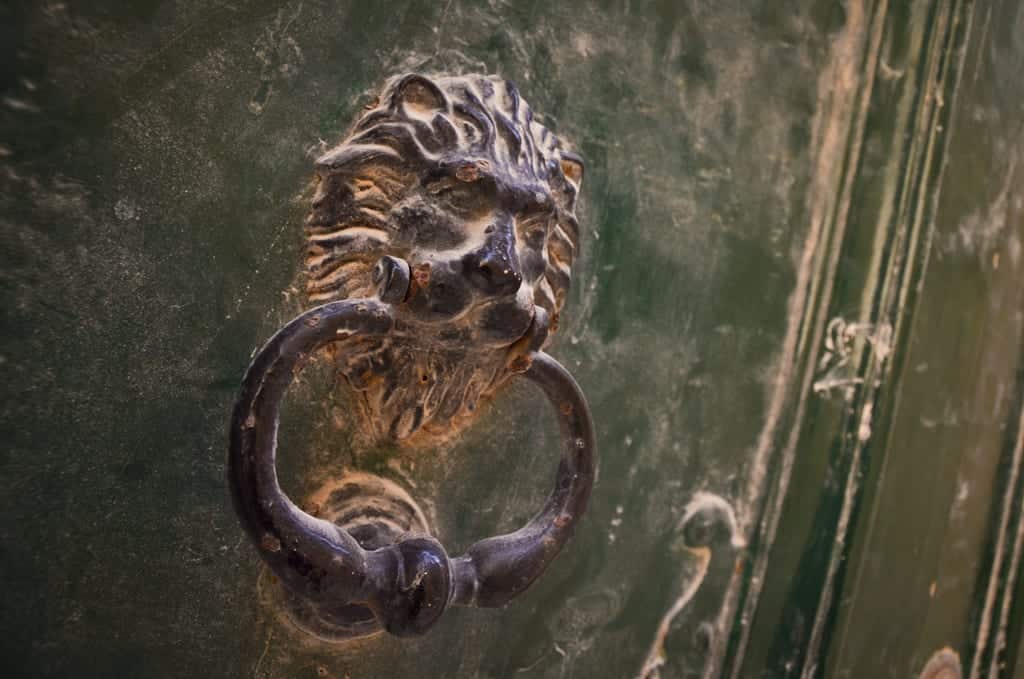 Giant lion's head door knockers are common throughout Mdina and Malta; dolphins are very popular as well. Occasionally you'll see a seahorse.
Today, Mdina has a population of just 300. Some of them live in tiny apartments on the backstreets of the city; others are living in opulent villas like this one.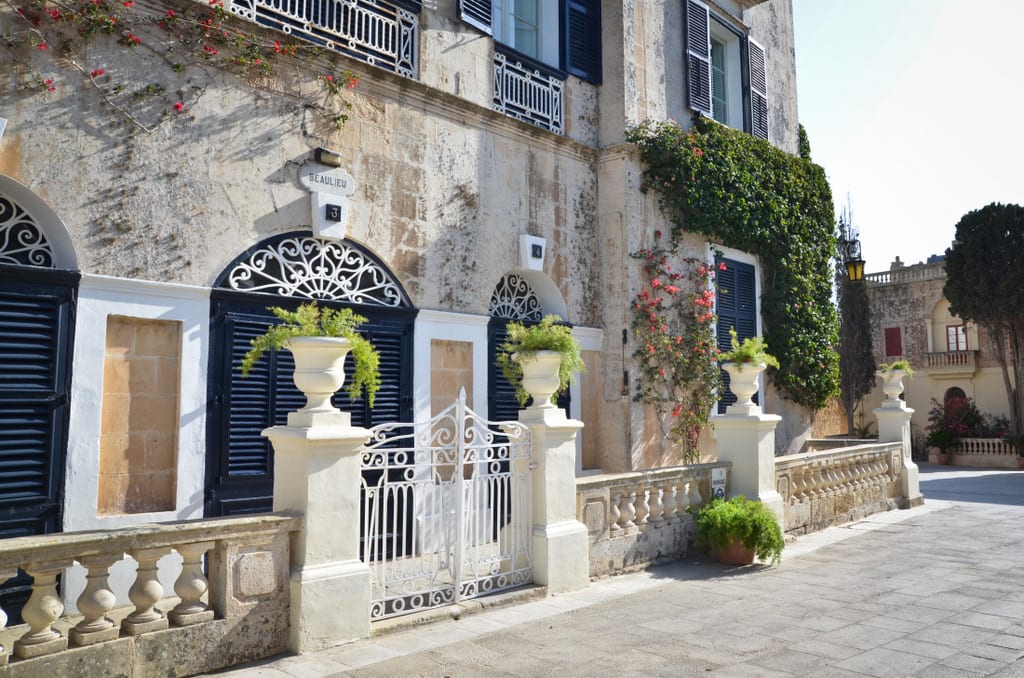 What is there to do in Mdina? This is a city that's best seen while getting lost in the back streets. Follow an alley and see where it takes you. Take pictures. Imagine what it was like living here in the time of the Knights.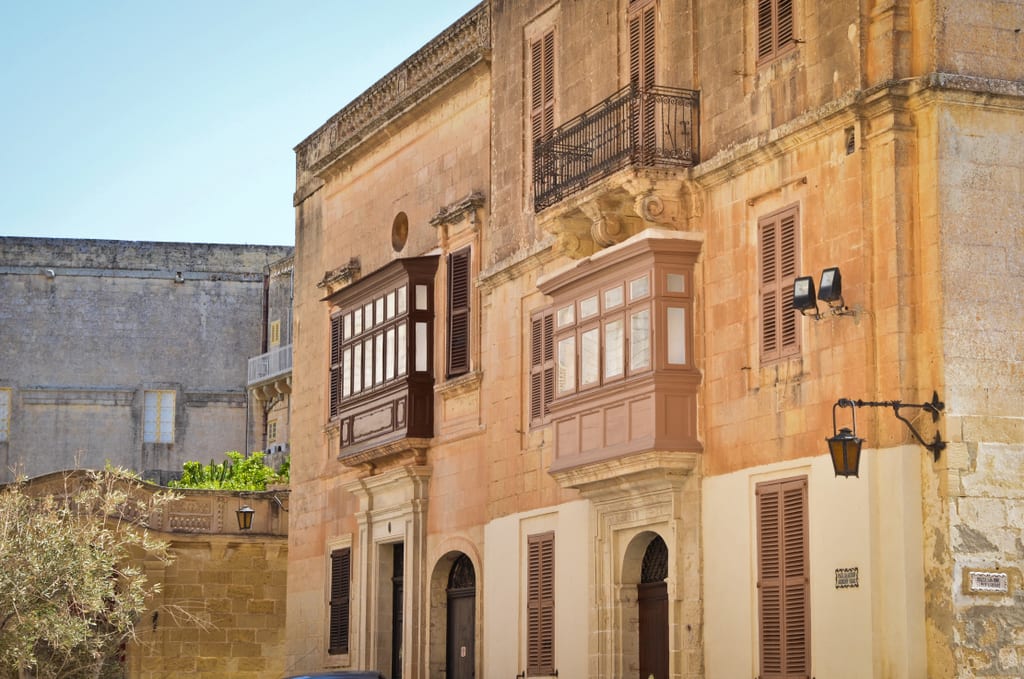 Oh, and be sure to stop at Fontanella for a delicious hazelnut-stuffed strawberry meringue.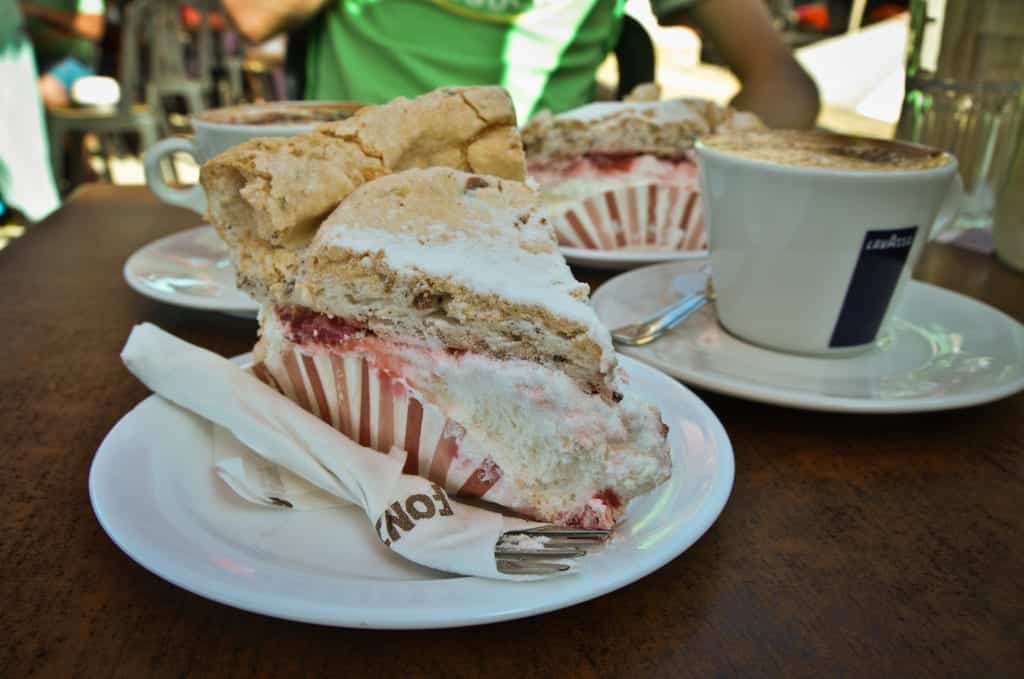 But it's not enough to just visit Mdina during the day — you need to come back at night as well.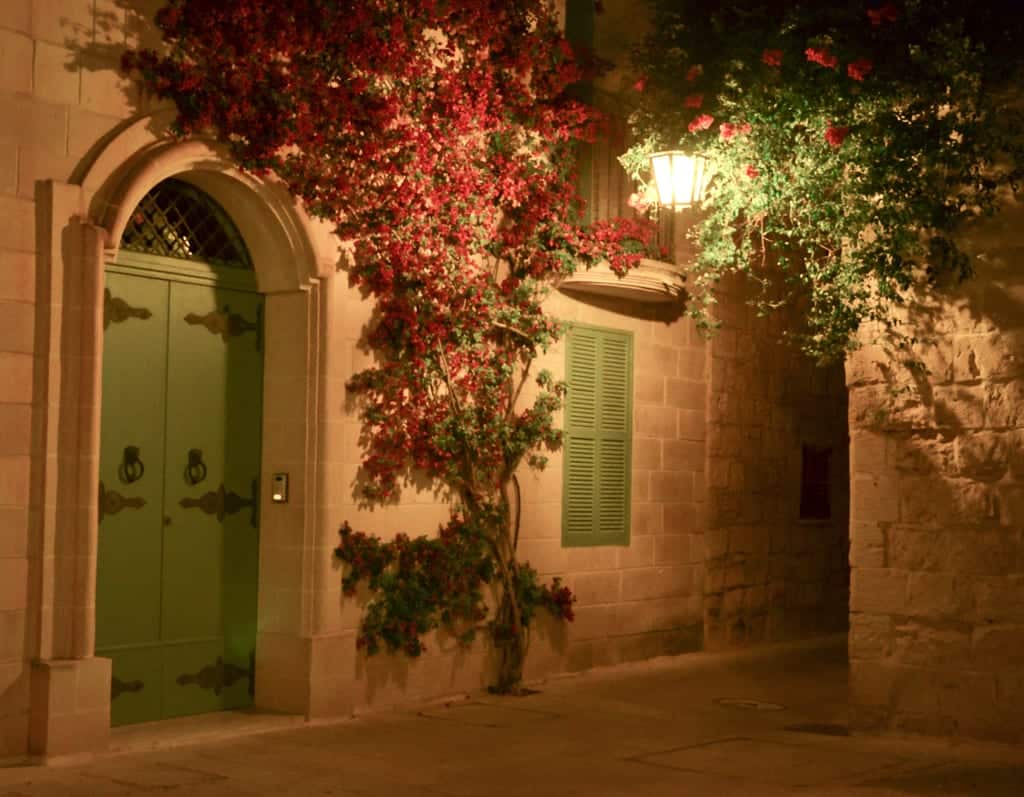 Come to Mdina in the evening and you'll enjoy the stillness of the streets, the ambient light of the gas lamps. The city is in shadows, and the silence feels more natural at this time.
Another reason to come back? Fontanella is open until late!

Mdina is a special city, and you can't come to Malta without stopping here and getting lost in its perfect monochromatic streets. Make this part of your Malta itinerary for sure.
Get email updates from Kate
Never miss a post. Unsubscribe anytime!